In our daily lives, a time comes when we feel the need to track a phone, it may be your own, your child's, or of someone from your family. The reasons may be a lost or stolen phone, monitoring your kid, or checking on your old father whether he has reached your aunt's house safely.
A GPS location tracker comes very handy in these situations, which can track the real-time location through the GPS tracker installed on your phone. There are other interesting features that make them appealing to users, like geofencing, emergency alerts, checking in location, etc. Here we gathered up the Top 8 GPS cell phone tracker apps to choose from.
1. Google Maps
Rate:





Google Maps is a free online GPS phone tracker that no one might have thought of being in this list. It is an app that almost every android user has used once in their lives. It can share live locations for as long as 15 minutes to 3 days, or until you turn it off manually. Almost every modern Android smartphones have this app already installed on it, and you don't even need another app when you have one already.
Google Maps is highly reliable in terms of location accuracy, and there are other features like directions and live traffic that is useful at times. Moreover, the battery percentage of the shared device's location is displayed too. The only drawback is, it lacks the advanced features like emergency alerts, and tracking privacy, which are useful for tracking kids.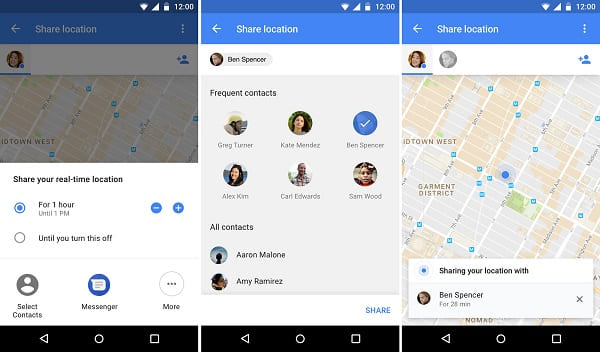 Price: Free
Pros

Available in almost every Android smartphones

Free

Also shows battery percentages of shared devices
Cons

Only one device can be tracked at a time
2. FamiGuard Pro for Android
Rate:





FamiGuard Pro for Android is the best GPS tracker app for Android users. It not only tracks real-time GPS location, but also offers to save location history for future needs. The location tracking is very accurate and can update quickly even if the user keeps moving. There is also an option to set a geofence on the map and notify the user when the phone owner enters or leaves the geofence.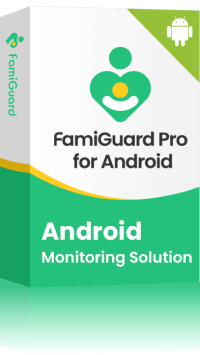 Amazing Features of FamiGuard Pro for Android
Track GPS Location: It allows you to view other's GPS location without them knowing, and it also records historical locations.

Set Geofence: You can set up geofences and it will send you an alert if the target goes outside the range you set.

Monitor App: It will monitor the apps on the target device, including Facebook, WhatsApp, Snapchat, Instagram, etc.

View Files: It allows you to view files and data of the target device, including call logs, contacts, photo albums, Keylogger, browsing history, etc.
Wanna Try? 3 Steps to Install FamiGuard Pro for Android and Use It as GPS Phone Tracker!
Step 1: Complete the registration and login on the FamiGuard official website, and then purchase FamiGuard Pro for Android. After that you will receive a download link.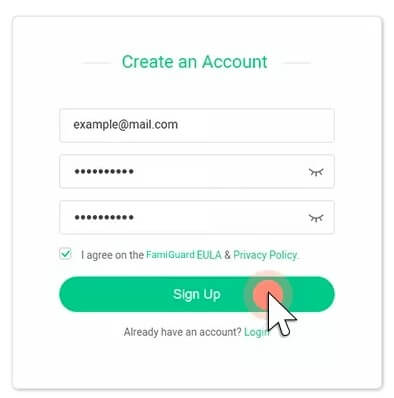 Step 2: Download and Install this tool on the target Android device.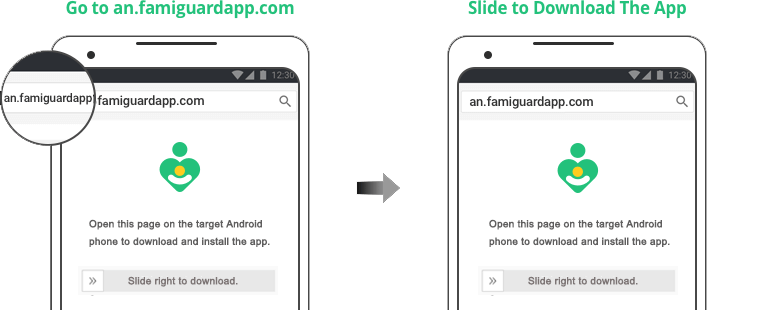 Step 3: Log in to your account and Track Someone's Cell Phone Location!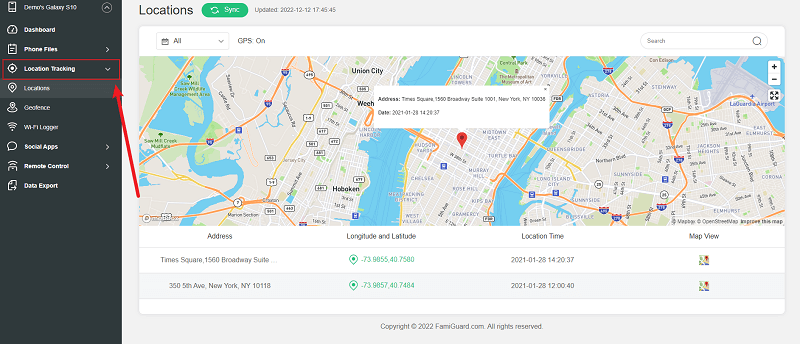 Price: $29.95 per month for a month, $16.65 per month for 3 months, and $8.32 per month for a year
Pros

Offer demo available with all the features

Has a very simple user interface

Real-time GPS tracking

Compatible with all major Android devices running 13.0-4.1
Cons

Doesn't support iOS devices yet
3. FamiGuard Pro for iOS
Rate:





FamiGuard Pro for iOS is the Most Reliable GPS Cell Phone Tracker App to keep tabs on your children. It comes with more than 20 advanced iOS monitoring features for parents, which allows you to track almost every activity on the target iPhone/iPad.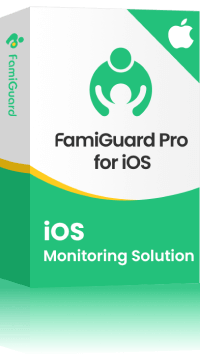 Amazing Features of FamiGuard Pro for iOS
Track GPS Location: It allows you to track all Locations History including address, longitude, latitude and date..

Track Calls: Track all incoming and outgoing calls including the names, timestamps and call duration.

View Safari History & Bookmarks: Check Safari history and bookmarks to learn what the target user has been visited and what he is interested in.

Monitor Social Apps: Monitor WhatsApp, LINE, Viber, Kik Chat History, Emojis and more
Price: $39.95 per month for a month, $19.98 per month for 3 months, and $9.16 per month for a year
4. Find My Friends
Rate:





Find My Friends is a simple GPS mobile tracker that is preferred by all the Android users due to its simplicity. It displays the ETA to the current location and even the directions, as it is based on the map by Google Maps. This also makes the location and directions very accurate and reliable. Find My Friends can be used to constantly monitor patients. Moreover, the app is available for free, with a premium version at a minimal monthly cost with some added features.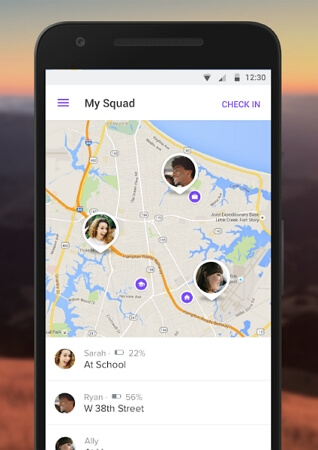 Price: A free version and a premium version at $5/month
Pros

Well priced. Free version also available

Very easy user interface

Premium version also works on phones that are not smartphones
Cons

Not many features available
5. FollowMee
Rate:



Like other GPS trackers, FollowMee GPS tracker can track live locations too, but it has the ability to track multiple devices of other platforms like iOS, Windows etc. This feature makes the app an ideal choice for families and friend groups. Another interesting thing about this app is that, by default, its tracking mechanism updates itself in every 10 mins. You can literally adjust the tracking interval to get more accurate real-time tracking.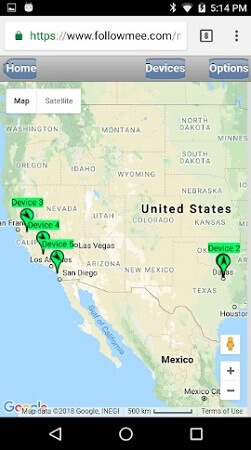 Price: The app service is free
Pros

Ability to track multiple devices and cross platform

You can group your devices

Available for iOS and Android
Cons

Reports on bugs

Some complaints on features not working
6. Family Locator
Rate:



Family Locator can track live locations and have the ability to group users in a circle, so that they can track each other. This feature makes the app an ideal choice for families and friend groups. In case of an emergency, the app notifies all the other users in the circle, along with the current location of the place in emergency. The premium versions have the crash detection feature that detects a car crash and notifies the other users automatically.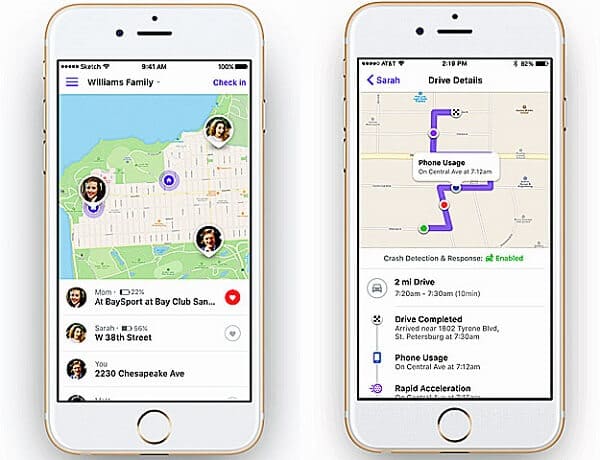 Price: Free with limited features, Plus version at $2.99/month, Driver Protect version at $7.99/month
Pros

A free version available with many important features

Crash detection

Ability to create circles and track multiple devices at a time
Cons

Crash detection not available in free version

Free version only has alerts for 2 places
7. Glympse
Rate:



Glympse offers simple and free tracking solutions for your business, like deliver tracking, tracking employees, and food delivery. The app can track multiple devices and even displays their routes and ETAs. Glympse can be integrated with smart watches and other wearables. Moreover, it can be customized to fit one's needs. Glympse has been the perfect GPS tracking app for business users for the bunch of features that it provides.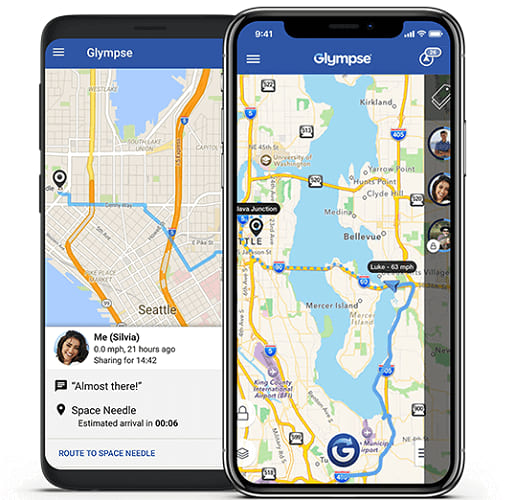 Price: Free
Pros

Displays dynamic ETA and live routes

Can be integrated with smart watches and wearables

Can be customized for personalized tracking
Cons

It stresses mostly on business solutions rather than on personal ones
8. KidControl
Rate:




KidControl is an extremely simple app that has the ability to share extremely accurate tracking details. It can track real-time GPS location along with SOS and alerts whenever necessary. The app alerts the user when someone reaches a pre-defined place like your kid arrives at school. The app interface has 4 important information about the person being tracked: a battery level indicator, connection strength, SOS, and location tracking with the last 2 days information. Location history is also available in the app that is useful to follow someone day to day. The SOS button alerts the user in case of a crisis. Moreover, the fact that it is totally free of cost, attracts a lot of users. However the app is reported to show inaccurate results at time, which is believed to go away with the recent updates!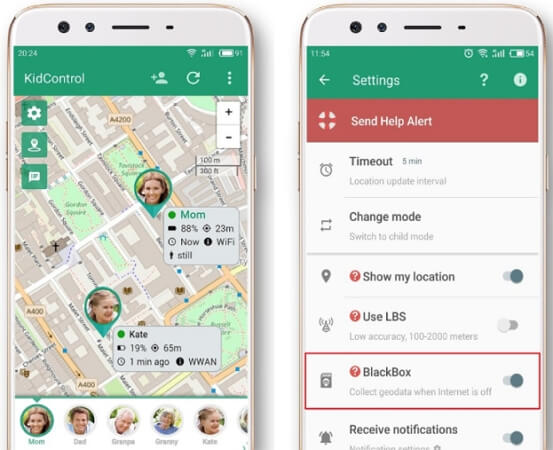 Price: Free
Pros

Free of cost

Very simple user interface

Ability to choose between real-time and approximate locations
Cons

It stresses mostly on business solutions rather than on personal ones

Battery draining issue
Editor's Choice
Here are the 8 best GPS tracker apps for Android and iOS devices, listed carefully to help you choose from the thousands of options available. FamiGuard Pro for Android and FamiGuard Pro for iOS are best for all these purposes. With features like real-time location tracking, location history and geofencing, etc. These two apps appeal to a large crowd, especially parents with young kids. So, Look no further than FamiGuard Pro for Android or iOS- with thousands of happy customers and zero instances of data theft, these two apps are best GPS Cell Phone tracker apps!
iOS
Android
You may also be interested in:

By Tata Davis
professional in software and app technology, skilled in blogging on internet
Thank you for your feedback!