How can I spy on WhatsApp messages? Or how to see someone's WhatsApp messages? This is a very common and frequently asked question among most parents nowadays. With several features allowing its users to send different types of media files, including documents, videos, and pictures, WhatsApp has now become the most popular chatting app among all age groups. WhatsApp allows all its users to communicate with one another or in groups using very little data and that too, with end to end encryption that keeps your messages and data fully private.
You might be wondering how to read someone's WhatsApp messages, especially your child's WhatsApp messages or monitor all other videos, pictures, and documents that are being shared with them. Well, your search ends right here. Read further and you'll get to know it yourself.
How to Read Someone's WhatsApp Messages
Without keeping you wait any longer, we would like to introduce Famiguard for Whatsapp. It is an all-around WhatsApp Monitoring Application which thoroughly and precisely monitors detailed activities of your child over WhatsApp. The best part is you can track WhatsApp messages without target phone. The only thing is you need to have one-time access of 5 minutes to the targeted device, after that you never require target device to tack its activities.
Key Features:
To ease your worries, FamiGuard has come up with option of tracking and controlling 10+ WhatsApp data remotely for real.

This includes calls through WhatsApp, chats, status, voice messages, shared files, pictures sent and received, and many more.

You also get the option to read deleted messages and files without the presence of the target mobile phone.

With FamiGuard for Whatsapp, you can also restore back all deleted files of the target mobile phone.

Moreover, at the same time, data can be synced and live calls can be tracked in real-time.

FamiGuard for Whatsapp also allows recording video calls and voice calls of the target mobile.
Step by Step Tutorial
Here is a 3 Easy Step by step tutorial on you can read someone's WhatsApp messages. But before you start using FamiGuard for WhatsApp, make sure that you do not use this app for any type of illegal use.
Step 1: Register an Account followed by Purchasing a Plan
The first thing that you would need to do is register an account. For registering, you would require to have a valid email id followed by a password. After registering the account, the next thing that you will require to do is purchase a plan from the available plans based on your requirements.

Step 2: Install Famiguard for WhatsApp on Target Mobile and complete the Settings
In this step, you would require to have the target mobile or device for a minimum of 5 minutes. In this stage, you would be required to install the app and finish the settings. To complete the installation, follow the steps given below: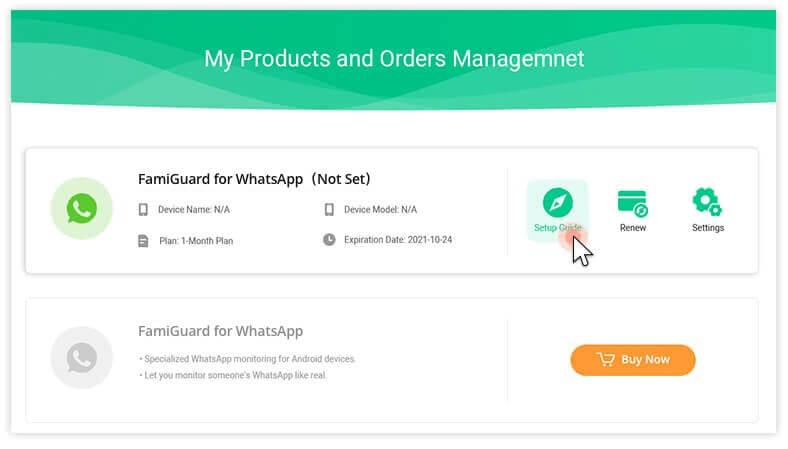 Download Famiguard for WhatsApp on the target mobile. After the download process is finished, next click on the OK button. Afterwards, you would need to open the apk file from File Manager or the browser downloading history. Once done, delete the browser downloading history.
In this part, install Famiguard for WhatsApp and open it. Now you would require signing in with the account that you created initially. Enter some basic information about your child and enable all permissions that are required by the program. Then, follow closely all the suggestions that it shows. Hit Start Monitoring button and the app icon of Famiguard for WhatsApp will convert to a WLAN icon.

Step 3: Access Control Panel and Start Monitoring
Lastly, go back to the setup pageand hit "Verify setup". Doing this will straightaway bind the target mobile to the Famiguard account and will lead you to the web control panel.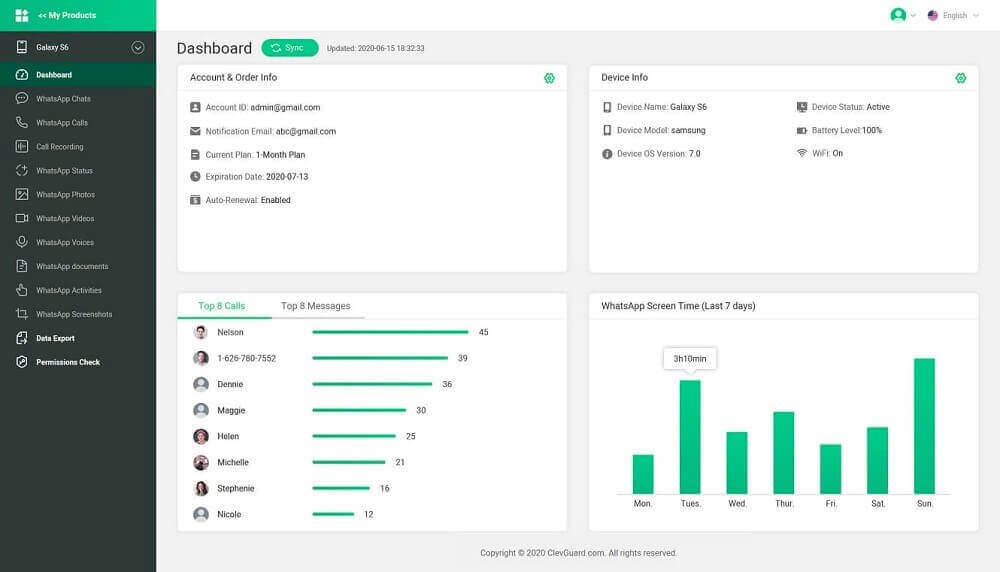 From this Control Panel, you can now access and monitor the WhatsApp activities of the target device.
More About FamiGuard
So that was about how to see someone's WhatsApp messages with Famiguard for WhatsApp. Here's a list of other things that you can do with it.
You can check WhatsApp call logs. The list will show all the details of a call.
You can read the WhatsApp chats. All the conversations that are being shared with other people or groups can be viewed, and this also includes deleted messages.
You can also record WhatsApp calls, including voice calls and video calls. You can replay the files later and listen.
You get the option to access all the multimedia files.
You can also view the Whatsapp Status, including the deleted and expired ones. In addition, any quotes, thumbnails, or photos uploaded to the status can also be checked.
FamiGuard for Whatsapp takes WhatsApp screenshots automatically once the WhatsApp of the target device is in use.
Another Ways to Track WhatsApp Message
Well, if we talk about other ways, then there are some other options also available through which you can keep track of your child's activities. But yes, they are not much effective and easy to operate.
WhatsApp Web
You can use WhatsApp Web to track the activities of the targeted device. For this, you need to scan the QR code from Web.whatsapp.com on your computer using the target device. This will certainly help you to keep a track of the activities of the targeted device. But the problem is, soon as the owner of the target device tries to link their device to their PC, they will find out that the WhatsApp Web is logged on to other PC. And hence, the session will be terminated then or worst, you may get caught too.
Step 1: First, get to "web.whatsapp.com" on your PC to fetch the QR code.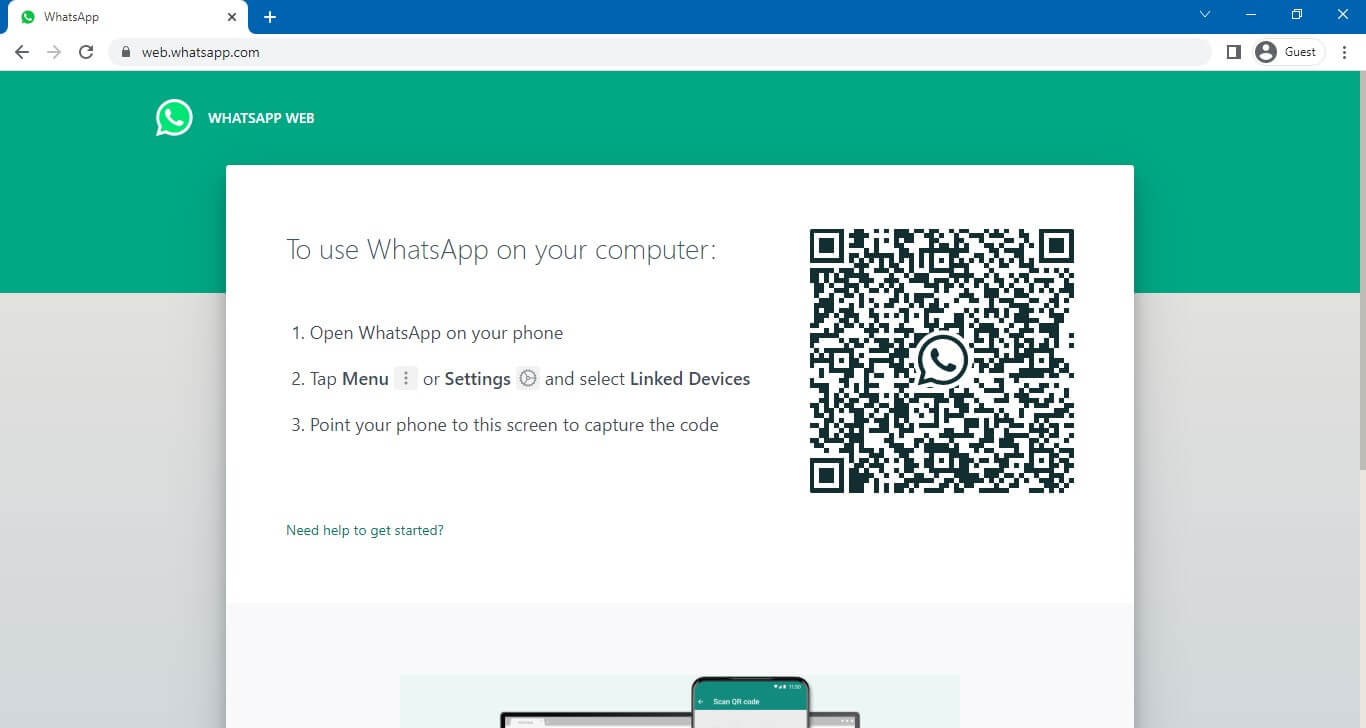 Step 2: Then get hold of the target device, and hit on 3 vertical dots on top right. Then tap on Linked Devices followed by Link a Device and then scan the QR code on your PC screen. That's it.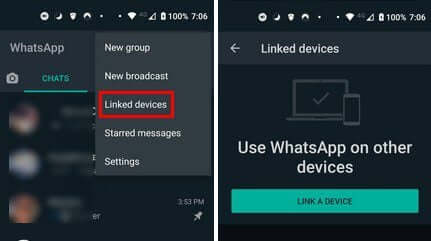 AirDroid WhatsApp Messages Tracker
Airdroid is one of the popular Whatsapp message trackers available in the market. You have to register to Airdroid and then install the app to the target device. This exactly is not a silent process and also the user will be aware of the existence of a monitoring device.

Step 1: Install and launch the Airdroid Parental Control app on your device. Now, create an account and opt for a plan.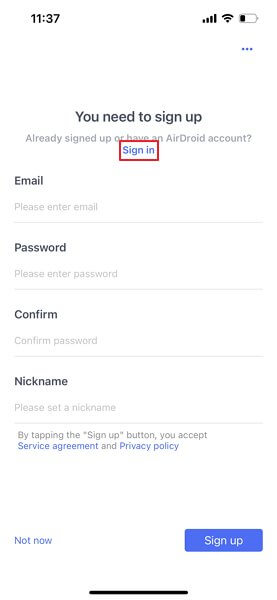 Step 2: Now, install and launch Airdroid Kids app on the target device. Then, you need to perform necessary configuration and once, you're done. You'll have the pairing code that you can enter in your device to bind the target device with your Parental Control monitoring app.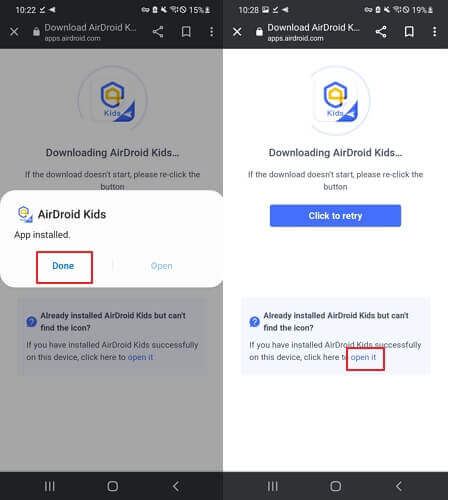 Is It Legal to Track WhatsApp Messages?
The definition of individual privacy is different in the different parts of the world. In European nations high importance is given to personal privacy and in even protected legally. While at the same time, there are other parts of the world where laws are not that very strict. But yes, on a human level it is not right to intrude into anyone's privacy. Therefore, this software is only for the safety purpose of your loved ones like kids and younger brother or sisters.
The Necessity of Tracking WhatsApp Messages of Others
It has now become very important to keep track of your child's activities from the different types of dangers and threats lurking online. Thus, as a parent or elder & responsible person, monitoring your child's WhatsApp activities has become more important to keep them safe and sound.
There are fair chances that your child might get caught in a trap by online predators, but with the Famiguard for WhatsApp, you can easily be available for the right moment where your kid might need to be provided with right guidance or help.
Also, you can read the WhatsApp messages of any suspicious person whom you might find a threat to your kids' integrity and dignity. Thus, it is always better to keep track of all such activities that can be suspicious, especially for your child's safety.
Conclusion
Now that Famiguard for WhatsApp is there, you can keep your calm and stay relaxed without worrying about your kids' online activities. You can now keep track of your child's activities and get all the necessary information so that you can steer clear your child from becoming a victim of online threats.
You may also be interested in:

By Tata Davis
professional in software and app technology, skilled in blogging on internet
Thank you for your feedback!