Question:
Do You Want to Hide Some Apps from Your Phone for Whatever Reason?
Yeah? You've come to the right place! Many people are looking at how to hide apps on android because of several reasons. Maybe, they installed something tha''s restricted to school or their office. Or maybe, they simply want to hide the apps so the family members can not know about them. Well, there are plenty of reasons why a person hides the apps on their phones.
The methods of hiding an installed app are generally the same for most phones. However, you still need to know the specific methods to hide them. Here's how to hide an app on Android:
Part 1: How to Hide Apps on Android – 5 Ways
There are plenty of ways to do this, such as:
Way 1: Use Built-in "Hide apps" Feature on Android Phone
Each phone usually has specific methods to hide the installed apps. Let us go to the first one.
Samsung
On Samsung, here's what you need to do to hide the phone apps:
Step 1. Open the App Drawer first, and then click the three dots button that you can find on the upper right corner.
Step 2. Click the Hide Apps option
Step 3. Select each of the apps you want to hide
Step 4. Select the option "Done" to finish.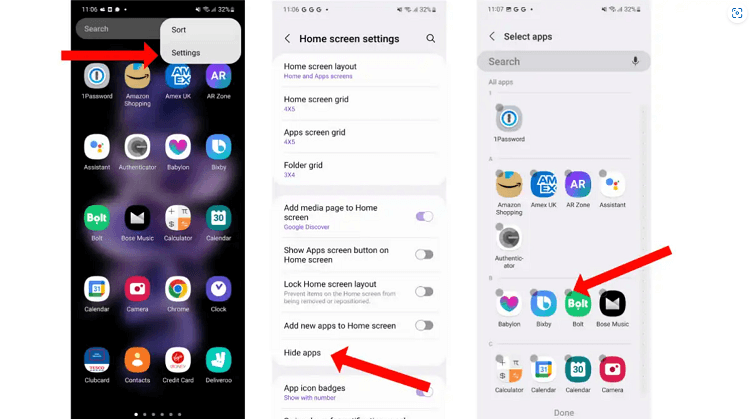 LG
The next method is for the LG phones. Here's what you need to do:
Step 1. First, tap and hold any blank area on your home screen to show the Hide Apps feature
Step 2. Then, select the Home Screen settings, and open the app drawer.
Step 3. Select Hide Apps, click the apps you want to hide, and done!
Xiaomi
Unfortunately, the steps to hide app icon android on Xiaomi have changed due to the new updates. The Hide Apps option has been removed. However, Xiaomi users still have an option to do, which is using a new feature called App Lock. Here's how to use it:
Step 1. First, open the phone settings
Step 2. Click App Lock, and then turn the option ON
Step 3. You'll be required to enter using your Xiaomi Account. Create a new one if you don't have it.
Step 4. Then, freely select any apps you want to hide, and click Done to finish.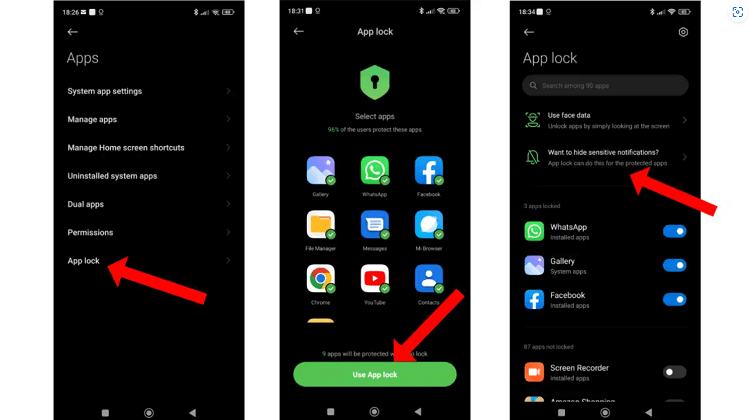 OnePlus
The method to hide apps on android without disabling them in OnePlus is also the same as the above methods.
Step 1. First, you need to access the App Drawer
Step 2. Continue to access the Hidden Space, if you haven't hidden any apps before, you'll see a blank page
Step 3. So, add some to the blank page by clicking the + button
Step 4. Pick anything you want, and then you'll see that the apps will be automatically added to the list.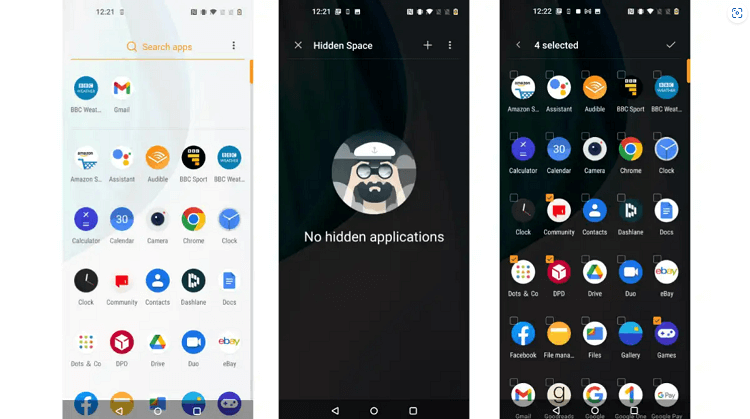 Huawei
Moving on, let us talk about the methods to do android hide app on Huawei. On this phone, you can utilize a feature called Private Space, which works in a similar way to App Lock. If you don't know how to access it, here's what you need to do:
Step 1. Open the Settings on the phone, which is symbolized by a gear icon.
Step 2. Click Privacy, and select Private Space.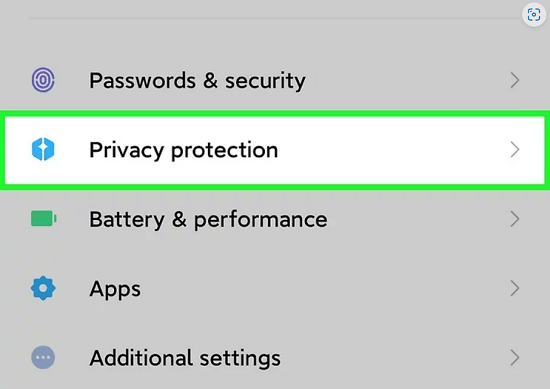 Step 3. Now you have to enable this feature. So click Enable, and follow the instructions carefully. Usually, the user will need to create a new password, PIN, or pattern to be able to access it.
Step 4. Then, enter the Private Space, and use it to hide the apps on your phone.
Way 2: Create a Secure Folder to Hide Apps
Secure Folder is another great safety feature for Samsung phones. On these devices, you can enable the Secure Folder through Settings and then pick Biometrics and security. So, to hide apps android, you can just simply add them to the Secure Folder, and you're done!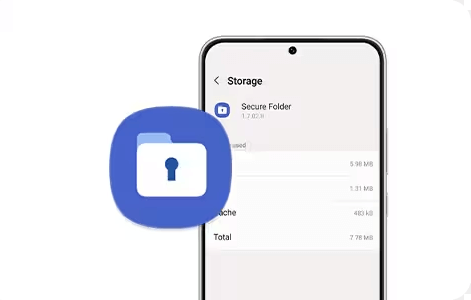 Way 3: Use App-Hider App to Hide App Icon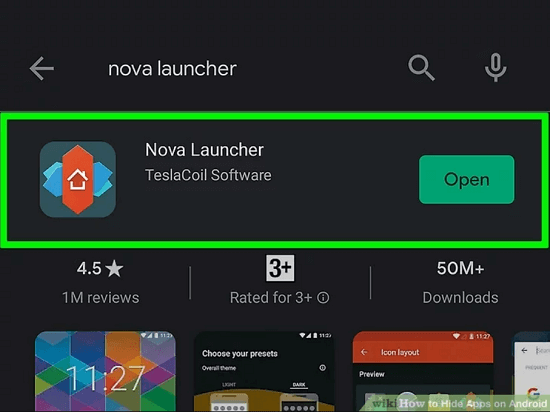 If you tend to use a custom launcher for your phone, we highly recommend using Nova Launcher since it packs full features that may enhance the aspects of customization and utilization.
It also has a feature to hide the apps that can be accessed through the App Drawer. Simply use the App Drawer after the Nova launcher has been installed, and then you'll find a feature called Hide Apps. Use this feature to hide any troubling apps you have on the phone.
Way 4: Switch to Guest Mode and Hide Apps on Android
Usually, most Android phones have this feature. This allows guests to freely use the device without troubling the user's personal data and applications. You can also use it to hide the apps installed on your phone.
To do it, you have to make a guest account, which you can pick later on. So every time you want to hide the apps, simply change your profile to the guest, and you're good to go.
Way 5: Hide Android App via Disabling Them
Another option you can have here is to disable them entirely. If you want to know how to hide apps on android, it's probably one of the easiest methods there are. The thing is, you need to understand that by disabling these apps, you have to enable them again in the future. If you tend to use an app that you usually use daily, then it's better to leave it be and not disable it.
If you have an app that you rarely use, disabling may save you from the hassle and also keep the phone's storage big. So, to remove the apps, simply go to Settings, and then open Apps.
Pick any app you want, click it, and choose Disable menu.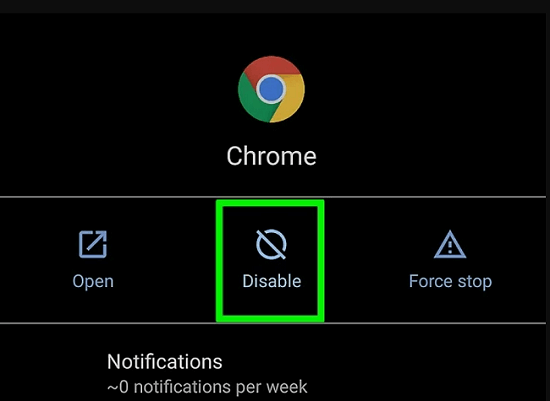 Part 2: How to Find Hidden Apps on Android?
People often forget about the apps they previously hid, especially when the numbers are a lot. So to find these hidden apps, you can simply reverse the methods above, or do the possible alternatives, such as
Way 1: Find Hidden Apps with Professional Hidden Apps Finder
FamiGuard Pro for Android is an All-in-one Monitoring App for Android that can be used to keep an eye on almost all activities happened on target phone.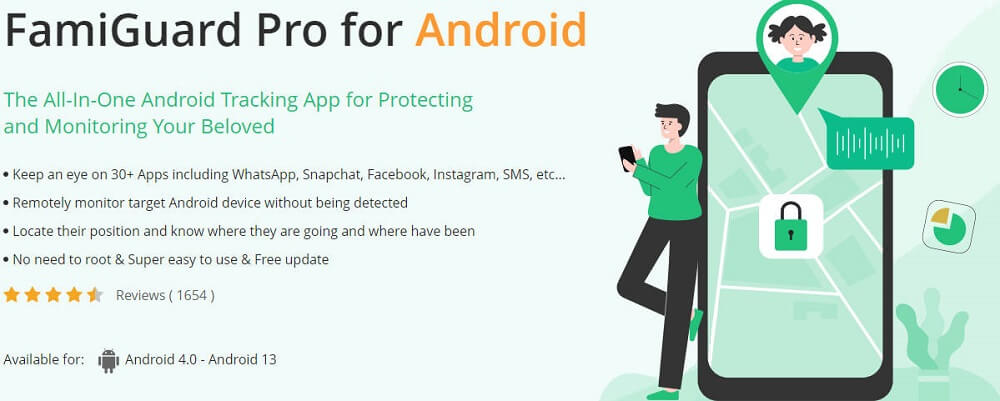 3 Steps To Find Hidden Apps on Android!
Step 1: Create your account for FamiGuard Pro for Android
Step 2: Download the FamiGuard Pro for Android app from the given address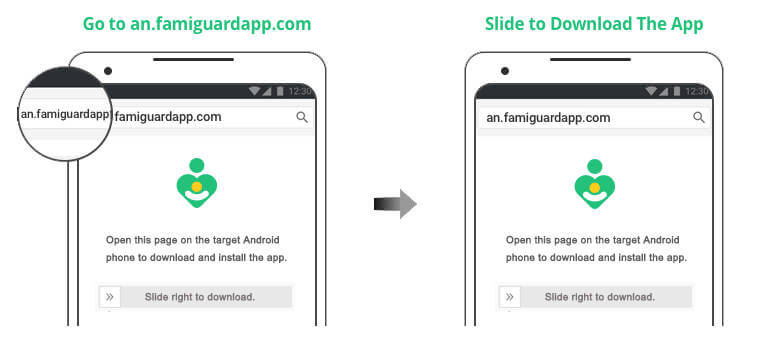 Step 3: Set it up on the Target Smartphone

Step 4: Log into FamiGuard Pro for Android online dashboard and Click App Activities to find out hidden apps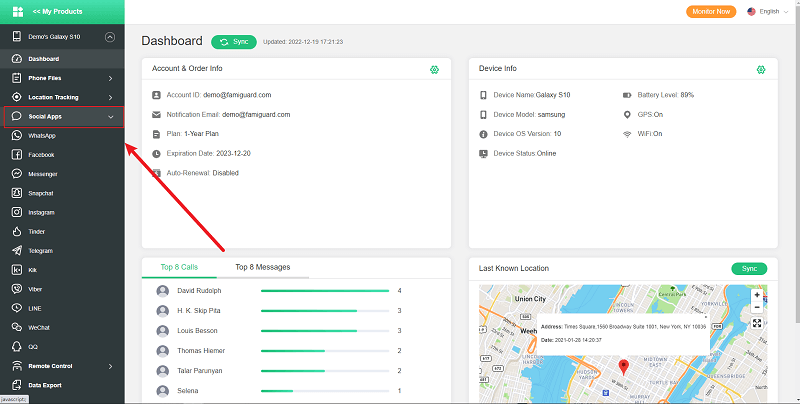 What else can FamiGuard Pro for Android Do for You?
Location Tracking: You can track cell phone location in real-time, view location history and can also get alerts after setting geo-fences

Phone File Viewing: With FamiGuard Pro for Android, you can monitor messages, call logs, contacts, keylogger, photos and browser history on the target phone at any time

Remote Control: Recording phone calls, capturing screenshots and taking secret photos in remote control mode

Keylogger Feature: It has a keylogger feature that records everything typed on the keyboard, including account passwords and deleted messages from Apps.
Way 2: Find Hidden Apps in System Settings
Now that you know how to hide an app on android, let us learn about how to find it. The first method you can do is to open the System Settings.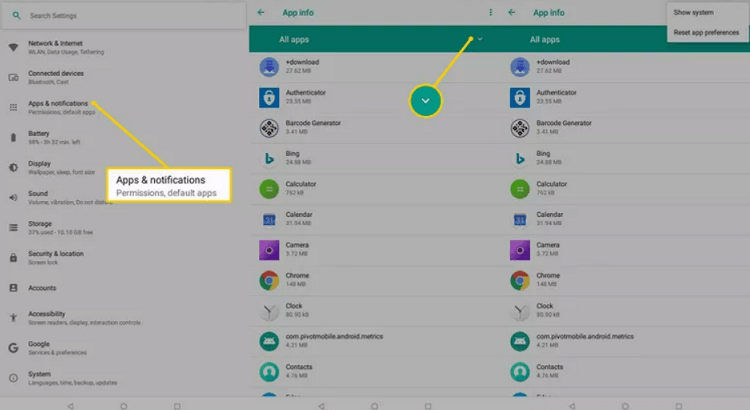 From here, you can simply select the option to display all apps installed on the device. Usually, it's called "Apps", but some phones may have a different name for it. So click it, and look for the apps on the list.
Although an app is hidden, you can still it on this list. So if you still couldn't find it, let us move to another method.
Way 3: Find Hidden Apps in App Drawer
The next step is to open the app drawer. By tapping Hide Apps (or another menu related to it), you can re-enable the apps again.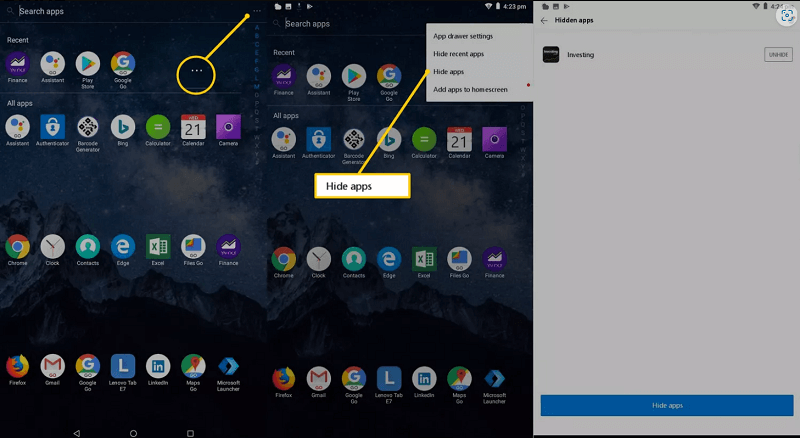 Way 4: Find Hidden Apps by checking the Google Play Store
If you want to find the previously hide app icon android, you can also directly check in on the Google Play Store. The installed apps will also be displayed on the same menu. So click it, and find which app you want to see.
FAQs: Hot Questions about Hiding Apps on Android
1. How do I open hidden apps?
You can find and open the hidden apps through the above methods. You can try using Settings, App Drawer, or checking directly on Play Store.
2. How do I hide folders on Android?
To hide a folder, a user has to click and hold the folder, and select Hide Folder, if available. Sometimes, some phones don't have this functionality, so better check it before trying.
3. How do I hide apps on my Android without deleting them?
You can either use the third-party launcher, use a guest account, or use the Hide Apps function that is usually available on most phones.
4. How to hide apps on android without Disabling?
To successfully hide apps from Android phones, you can check the methods above that we've just mentioned. Pick any of them that you like the most.
You may also be interested in:

By Tata Davis
professional in software and app technology, skilled in blogging on internet
Thank you for your feedback!