Want to know how to close your wattpad account? This guide will teach you in a minute!
Table of Contents
Part1. How to delete wattpad account
Step1. Go to Wattpad official website to log in to your account.
Step2. Click on your username in the upper right-hand corner.
Step3. Select "Settings" and scroll to the bottom of the page.
Step4. Click on "Close Account" button on the right-hand side.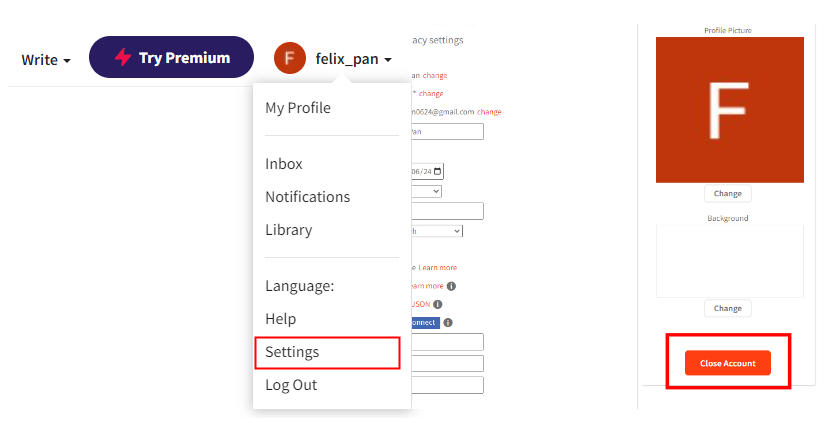 Step5. Select the reason you want to close your Wattpad account and fill in.
Step6. Select your reason for closing your Wattpad account and Fill in the mandatory information to "What could we have done better".
Step7. Check the box saying 'Yes, I'm sure. Please close my account'.
Step8. Enter your password and click "Close Account" button.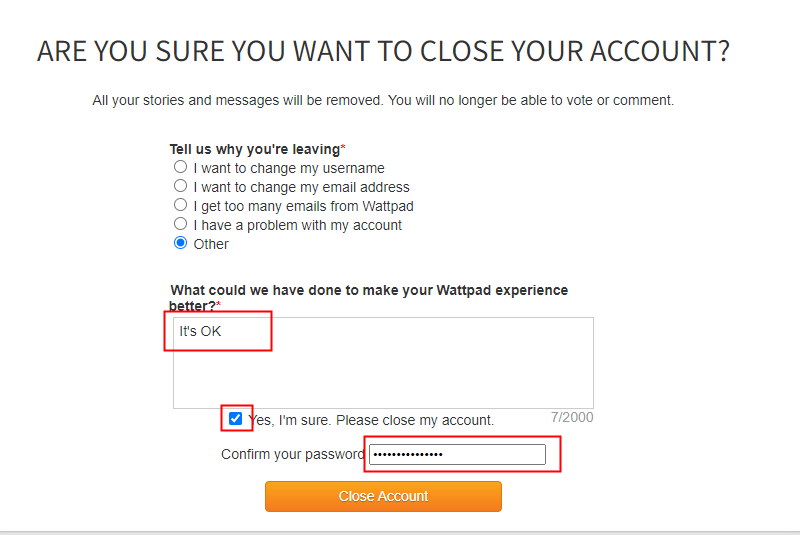 Part2. How to check if Wattpad account is closed
Type "https://www.wattpad.com/user/yourusername" into your browser and replace "your username" with the username of the account you just closed.

If you've closed your account, then you should get a 'User not found' page.
Part3. Notes on "How to Delete Wattpad Account"
Closing your Wattpad account is currently only available on the web on a regular computer, you cannot close your account on the app or mobile browser

Log in again with your username and password and the account will be reactivated. After you close your account, if someone else creates an account with the same username, you will not be able to restore your original account

If you want to check if your Wattpad account is closed please follow the steps on part2.  Do not sign into your account again; this will reopen your account through self-restoration
Part4. Hot FAQs about How to Deleted Wattpad Account
Q1: Can I delete Wattpad account on mobile?
No, you can't delete Wattpad account on mobile. You have to close your Wattpad account on the web on the computer. If you do not have access to a computer, please submit a request and an agent will be in touch to help close your account.
Q2: How to delete wattpad account without password and email?
You can try to retrieve your password through Wattpad's customer service. Otherwise you will not be able to close your account without password.
You may also be interested in:

By Tata Davis
professional in software and app technology, skilled in blogging on internet
Thank you for your feedback!