YouTube is the second fastest growing search Engine in the world. Almost everyone heads towards YouTube when he wants to have some information either it is related to academics or real life issues. Indeed YouTube has made our livers easier than It could ever be. But, at the same time, there is inappropriate content on YouTube, which might cause to spoil the children. That is something parents must think about. That's where restricted YouTube mode comes in play.
YouTube age restriction prevents inappropriate videos from playing, and it's very important when children are browsing the internet, and no one is around to keep an eye on them. Sure, YouTube is one of the best ways to solve your daily life problems, but everything has its negative impacts as well. Read the complete article to know more about YouTube age restrictions and how to put restrictions on YouTube to make things better for your children.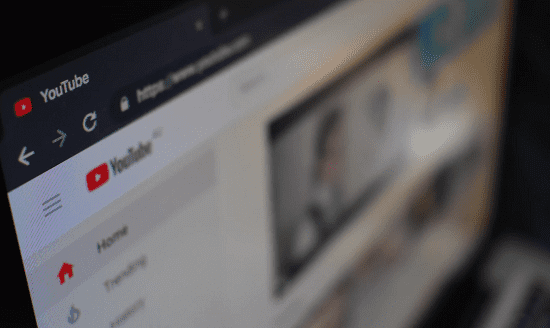 Table of Contents
Part 1: What is YouTube Restricted Mode?
It is an optional setting accessible on the mobile phones and PC browser that helps to screen out offensive content that you might not want to see or don't want others in your family to discover while watching movies, dramas or songs on YouTube. The restricted mode can be thought of like a parental control setting for YouTube. YouTube Restriction Mode was made to give watchers who needed more readily control the content they see on YouTube with a choice to pick a purposefully constrained YouTube experience.
Part 2: How Does YouTube Restricted Mode Work?
There are two different ways an inappropriate content might not be accessible when YouTube Restricted Mode is turned on. Fundamentally, YouTube's robotized framework sees a sign like a video's meta data, title, and the language utilized in the video. Furthermore, a few videos may not be accessible in YouTube Restricted Mode because of human analysts applying an age-confinement to a video. YouTube comprehends that their computerized framework isn't immaculate and it once in a while commits errors when evaluating which videos to make accessible in Restricted Mode.
Viewers can turn Restricted Mode on for their accounts. It can also be turned on for PCs in libraries, schools, and other open organizations by the establishment's structure manager. Viewers who turn on Restricted Mode can't see remarks on the content.
Part 3: How to Enable YouTube Restricted Mode
The mode has its shortcomings as well. If your browser is compatible with multiple accounts, then you would have to enable Restriction Mode of each one of them. Enabling Restriction mode on just for one browser won't be So enough, you will have to turn it on of for each browser If you have more than one. There are four simple steps to do so on.
For YouTube App
Sign in to your account.

In the top right, tap menu.

Tap Settings.

Tap Restricted Mode to turn it on or off.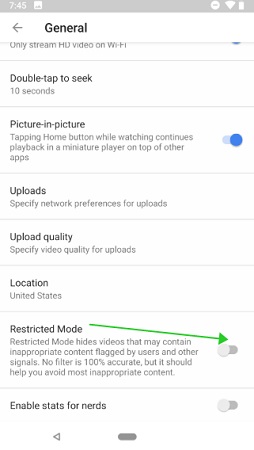 Once enabled, Age Restriction mode stays on, regardless of whether you sign out. If someone else signs in to YouTube, Restricted Mode will even now be on. If you need to ensure that your friends or family member should not change the setting, make sure to lock the Age Restricted Mode and sign out of the account. Restriction Mode is a discretionary setting that you can use to help screen out conceivably experienced content that you might not to see or don't need others in your family to see.
While on a PC browser
Things are a little bit different while dealing with YouTube app on a PC browser. Here is the procedure -
Go to the account icon.

Click Restricted Mode.

In the dialog box that appears, toggle restricted mode to on or off.

Part 4: Is YouTube Restricted Mode 100% Effective?
It's one of the most difficult online encounters for guardians to control. YouTube (possessed by Google) has Restricted Mode, which is their form of parental controls that should square most offensive substance. However, it works diversely on various gadgets, which can cause dissatisfaction.
YouTube utilizes a lot of 'common sense principles' - their Community Guidelines - to help content makers figure out what is and isn't proper to post. The Community Guidelines incorporate aides on nakedness or sexual content, dangerous or harmful and realistic brutal content. While YouTube strives to guarantee all recordings meet their Community Guidelines, because of the high volume of content uploaded to the site every day, there is a hazard that a few recordings will break these rules and still be accessible to see. Also, because something is adequate under the rules, doesn't mean it's automatically suitable for viewers of all age.
Children ages 6 and under ought not to be viewing YouTube. Rather, If they have to watch something, it ought to be YouTube. The "Children" form of YouTube has had a couple of hiccups, yet by and large, they've kept on remaining clean. However, many cartoon scenes, including fights, might not be appropriate for children to see.
Part 5: Find An Alternative to Filter YoutTube Contents Completely
As children are getting aware of a search engine like YouTube to know more about things they don't know, It is the parent's responsibility to make things appropriate for children. As one cannot be depended upon the YouTube restriction mode due to its flaws. Parents need third-party applications which should dependable and easy to use. That's where time limiter apps play their roles. FamiGuard is one of the best app available out there. Which allows parents to perform a lot of advanced functions, including restricting the Inappropriate content on YouTube.
Set time limits and prevent screen addiction

Block access to inappropriate apps and games

Block unwanted websites by categories

View the website browser history

Get the real-time location every few minutes

Check the location history of your child
FamiGuard is the standout among the best app time limiter for parents accessible on the web. This astounding tool is a powerful phone checking application that will ensure your kids and help you watch out for them using any means. It has all the latest features that a good smartphone ought to have. As far as the compatibility is concerned, its iOS adaptation is under development.
There are just three simple steps to turn the FamiGuard on for YouTube Restriction -
Step 1: First you need to download the FamiGuard app on your device. And create a new account on FamiGuard website or app.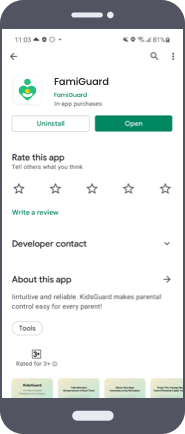 Step 2: Then you need to download and install FamiGuard app on your kid's Android phone from Google Play Store.
Step 3: Then follow the on-screen instructions to complete the configuration. After setting up everything connect your kid's Android by verifying from your device.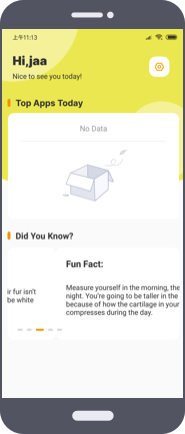 Step 4: By clicking "App Block", you can set a time limit to easily restrict the use of the YouTube app on your child's Android.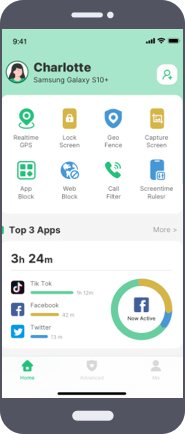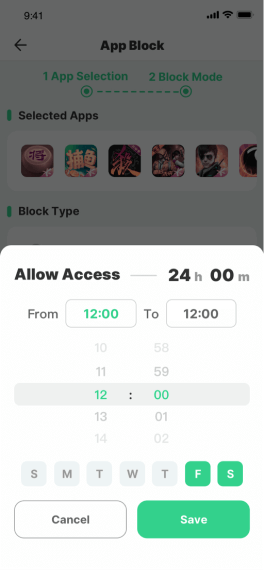 This feature allows you to fix time usage for any application you want. It allows you to fix a stipulated time frame for your kid to utilize applications and games that may occupy them from their academic work. The apps will be automatically blocked once the time limit is reached.
Or you can use the web filter feature to block the YouTube site to keep your children away from any online threats like gambling, violence, pornography etc. You can just type the domain of it.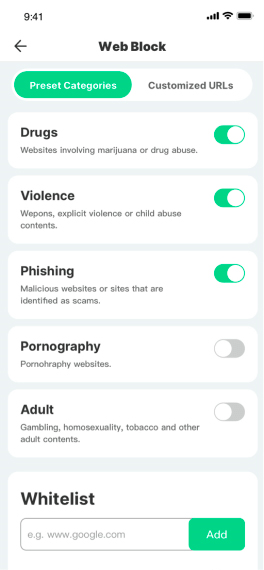 Conclusion
With the increasing usage of YouTube, It is crucial for parents to take some serious actions. 3rd party application might prove to be very beneficial to compensate the flaws of the YouTube age restriction. YouTube is trying to make Restriction Mode better, but it can never be perfect. So it is the parent's responsibility to keep an eye on their children by using every mean possible. There is still some hope that things would get better soon.
You may also be interested in:

By Tata Davis
professional in software and app technology, skilled in blogging on internet
Thank you for your feedback!