These days there are numerous parental control apps available on the internet and all of them claim to be the best for the safety of your kid. But when we are talking about the safety of our kids, aside from the GPS tracking, another feature that comes to our mind is Geofencing. It is one of the most important and necessary features dedicated to the safety and well-being of our kids.
In Geofencing the geo definition is "Earth". Basically, you will be able to put up customized fences around the map and the Geofencing app will track your kid s device. The moment they go out of their bounds you will get an alert and if they come at home in time you will also be notified. It s all about setting up the app but these are all the functions provided by a Geofencing enabled app.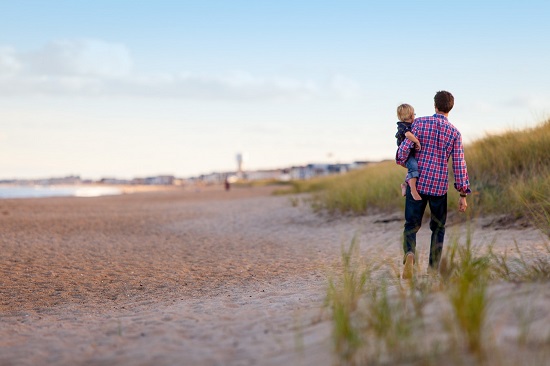 Part1. What is Geofencing?
A geofence is a virtual boundary of a real-world geographic area, and it is a location-based service. Apps or other software programs use radio frequency identification (RFID), Wi-Fi, GPS or cell phone data to trigger targeted marketing actions (such as text messages, emails, social media ads, app notifications).
Geofencing was invented in the early 1990s and was used in 1995 by American inventor Michael Dimino to track and locate anywhere on the globe from a remote location using the pioneering GPS and GSM technology.
Part2. How Geofence Works?
Geofences use technologies like GPS, and even IP address ranges to build their virtual fences. These virtual fences can be used to track the physical location of devices that are active in a specific area or fenced area. Devices are notified when they leave or enter the virtual fence.
The best example is that, if Geofencing is activated you will get an email or text the moment your kid arrives at home. The Geofencing is the virtual boundary around the house, the moment it detect the cell phone of your kid, a notification is sent to your Geofencing enabled mobile phone.
But you need to remember that the notification does not come due to his or her physical presence, it detects the device.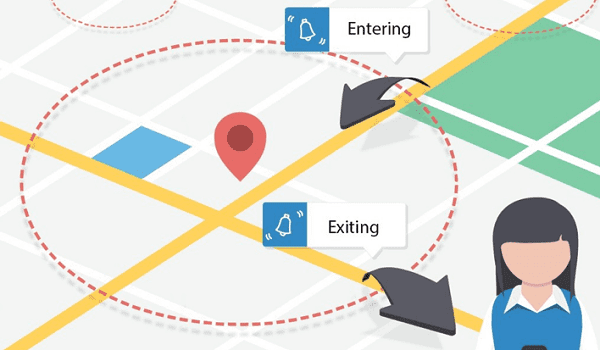 Part3. The Application of Geofencing
Geofencing is currently widely used in child surveillance. Geofencing, used with child location services, can notify parents and teachers when a child leaves a designated area. Additionally, geofencing can be used for location-based messaging to ensure travel security and communications.
Geofencing is now one of the favored marketing tactics of advertising practitioners. Geofencing solution providers allow marketers and advertisers to precisely select the exact location where their ads will be displayed, so that marketing messages can be precisely sent to target users, greatly improving ROI and effectively reducing advertising costs.
One of the most well-known uses of geofencing is in popular social networking apps — most notably Snapchat. Location-based filters, stickers, and other shareable content can all be enabled by geofencing. Whether you're using promotional filters at a concert, custom filters for a friend's birthday, or uploading a location-based story to a public space, it's all thanks to these virtual boundaries.
Part4. Extra Tip: The Best Geofencing App to Protect Children
If you're concerned about your kids' safety and want to protect them with geofencing, then FamiGuard is the best option. FamiGuard is one of the few parental control programs that has carefully developed and implemented the concept of geofencing.
It keeps your child safe by creating a virtual boundary. Whenever they exceed their boundaries, or try to break boundaries that have already been created, an alert will appear on your mobile device to inform you of the current situation.
Here's how to use Geofencing with FamiGuard;
Step 1: The FamiGuard app is available on Google Play Store, press the download button to get it on your mobile or your kid s.
Step 2: After the download is complete, install the app and register.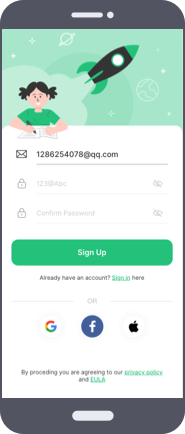 Step 3: After that, login to that account provide your kid s name and age. Basically, you are creating the account as your kid form your kid s mobile device. You will be asked for permissions and you need to agree with it so that FamiGuard can operate properly.
Step 4: Now, open your mobile device and identify yourself as the parent and you will be connected to your kid s device with proper access.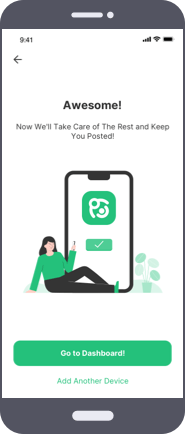 This is the simplest way of installing a parental control app and connecting both of the devices.
Now, open the FamiGuard account from your mobile and you will be able to activate features like location tracking and Geofencing. You will have access to all the tracking data from here. You will be able to create customized Geofence and the moment your kid crosses that boundary you will be notified immediately with an alert.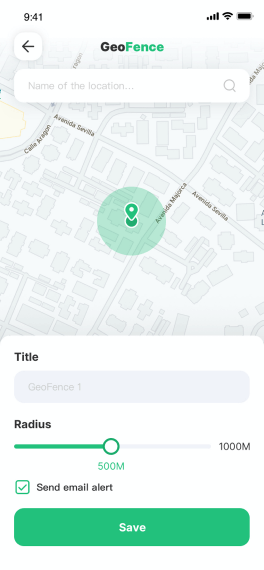 Conclusion
Needless to say, Geofencing is a function that is necessary these days. Our kids are not always confined to the four walls of the house most of their days, and when they are outside we need an accurate alert if they are going out of their bounds with or without their own free will. It is natural for kids to try to go out of their regular routes but that does not make it safe for them. But FamiGuard is an app that provides all the functions of a capable parental control app with the added safety feature of Geofence. Highly recommended!
You may also be interested in:

By Tata Davis
professional in software and app technology, skilled in blogging on internet
Thank you for your feedback!