Time management is very important in life. In the real world, we have to juggle through various aspects of our lives: friends, family, work and spirit. But juggling them all at once and keeping everything in balance is not easy. And in the online world, there are too many interesting things that attract our attention. So, we need a way to organize and manage our time.
There are apps available that will help you to manage your time table and keep you away from all the additive apps, games and even websites. These apps are known as time planner apps and they are designed specifically to help you balance your time and be more productive. We took the privilege of choosing a few time management or time planner apps for you and also discussed some offline management techniques as well in this article.
Table of Contents
5 Best Time Management Apps to Parents, Students and More
The time management apps are essential to make you focus on your work. These apps are specifically designed to block websites, apps and games on your mobiles while you focus on your work or on your studies or just on regular household chores. Needless to say, they are a great way of getting rid of your smartphone addiction.
But as usual there are far too many options available and it becomes very difficult for them to choose the right time schedule app. They have to consider a few things before getting such app and price also has to be on the cheaper side. Let's face it, no one is going spend too much money on such apps, so it has to be a pocket-friendly app. So, considering everything we have selected 5 among the lot; these are out pick for the best time management apps. Have a look!
1. FamiGuard
Our first pick for the best time management app is FamiGuard. Well, FamiGuard is well-known for its contribution to the line of parental control apps but its features are so versatile and powerful that it even works as a great time management app as well. FamiGuard's main features like location tracking and the Geofence is very popular but let's have a look at those features that put FamiGuard in the map as an effective time management app.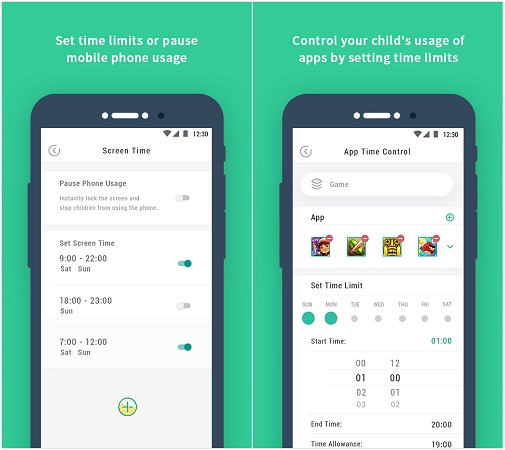 Why FamiGuard?
So, FamiGuard offers different ways to manage time spent on cell phones;
You can pause the usage of the mobile device directly to eliminate any distractions and stay focused.

You can set the screen time limit and once it reaches the time limit, the device will be blocked automatically.

You can also block distracting apps or set a time limit on using them. After certain amount of time those apps will be unavailable to you.

You can block children's access to websites instantly. Over 1 million websites supported

You can keep track of how much time has been spent on each app
As you can see, it is a very effective app and the time management feature is very flexible as well.
2. Focus Booster
This is a highly recommended and customizable app that helps you to overcome distractions and balance your entire day's schedule effectively. This app creates a very unique way to track time! It basically uses the Pomodoro Technique model, but also gives a deeper insight on where exactly your time is going.
Focus Booster is available on both iOS and Android devices.
Why Focus Booster?
It simply helps you to overcome any type of distractions and be more productive.

It is quick and easy. Tracks time and offers total visibility on where your time went. This is very helpful to balance your goals.

It is very versatile and comes with quick and easy reporting for total accountability.
Price:
This app is available for $4.99 per month.
3. Toggl
Toggl, another great addition to this list of time management apps. Via this app, you will be able to track your time, where do you spend it the most and determine where do you waste it. You can also make manual entries. It can be used on multiple devices and provides you with a detailed report of where you are wasting most of your time.
Toggl is available for iOS, Android and Mac.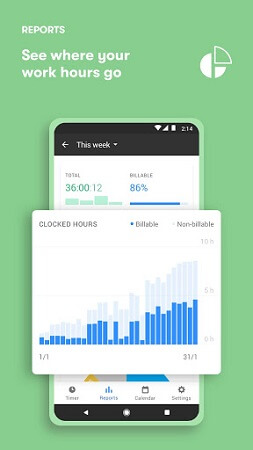 Why Toggl?
As it is usable on multiple devices, you will be able view who is wasting most of the time and where. Very effective for corporate and business chains.

You can review yourself, by week, month or even year. You will get detailed report on where those extended period of times are wasting.

Mobile app, desktop add-ons are available, so that you can clearly determine every minute of your wasted time.
Price:
The Starter version costs $9 each month per user and the Premium version costs $18 per month each user.
4. RescueTime
The RescueTime is one of the best time management apps Android. This actually works as a time tracker and tracks the time you spend online. It analyses everything, detects your favourite apps and websites as well. So, this is a great app for eliminating ant distraction from your life just so you can focus on your work. The premium version of RescueTime is even capable of blocking your go to time wasting website.
This app is available for Android, iOS, OS X, Windows and Linux.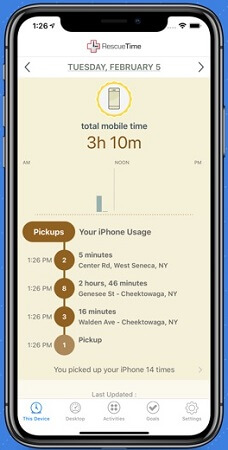 Why RescueTime?
First of all, it stops you from wasting your time, even alerts you if you are more than enough time on a specific task.

It also tells you how to spend your day by providing detailed reports and highlights.

It helps you to get work done quickly and organize.
Price:
The RescueTime Lite is available for free but you have to pay $9 each month or $72 a year for the Premium version.
5. Timely
Timely is a very innovative idea for a time management app, very closely you can call it the best time planner app as it not only tracks the timing of your work but also helps you plan and organize. The app provides a layout of your work week in advance and then it lets you estimate how much time you will take for it, to complete your tasks. As you compare your timing, you will be able to make proper predictions and time wasting will disappear.
This app is available for Mac, iOS and Android.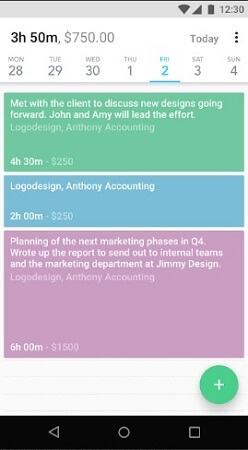 Why Timely?
Timely keeps track of your work times and helps you get the more realistic idea, where to shave off excess time.

Counts every second of your day.

Helps you to plan your work.
Price:
For individual users it will only cost $7 per month.
These are our pick for time management apps. Every app has its own way of managing your time. Some blocks websites and some counts your work hour and tell you where you are wasting and some of the helps you to organize.
4 Effective Time Management Techniques
As you can see, we have listed some of the best time management apps that can help reduce the distraction from smartphones, but in the real world, you also need time management skills to balance family and work. So, here are a few effective time management techniques that will help you to be more focused, more organized and ultimately successful in life.
It is very important to get a god time management strategy. You surely need to set goals, for both long term and short term works. So, set goals and work very hard to achieve them.
Life goals are very important, it helps to keep you in the right track and stops you from losing focus.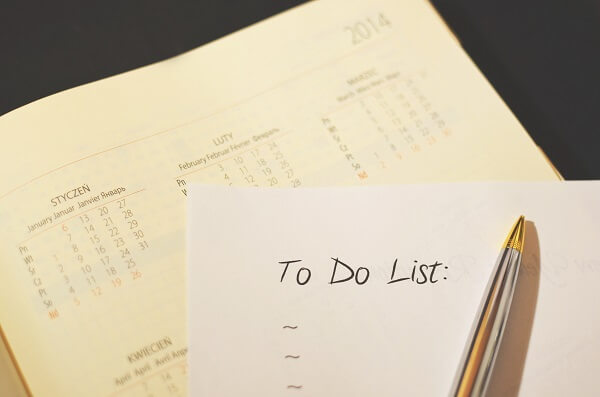 Second, you need to put aside the distractions for good. Just remember that guy from your work, has interrupted so many times while you were trying to concentrate. Or how many times you go for that racing game on your phone or open your social media page and check for notifications.
That guy is clearly distracting you in important moments and those addictive games and social media pages are keeping you from giving it your 100%. Keep them aside and move forward.
You are a talented guy and dedicated employee but you still couldn't found the way to excel. Because you are forgetting the most useful management tool available to you, it is Delegation.
Try to be very productive and don't forget to count the minutes. It is very important to how many seconds you spent in a week being productive. It is a reflection of yourself, it will help you get even better.
Conclusion
Well, time management is a very serious matter. It you manage your time properly then you will be able to reach higher in both your personal and professional lives but mishandling it has it potential to ruin you completely. But if you seek help then you can take a good look at the tipsprovided and set them a guide to become better. But if you are looking for more of a helping hand than just a few influential words then download the mentioned time management apps. We do think FamiGuard will be the best for you if you are wasting time due to your smartphone and social media or app addiction.
You may also be interested in:

By Tata Davis
professional in software and app technology, skilled in blogging on internet
Thank you for your feedback!