Are your children addicted to their phones? Are they not concentrating on their studies? Well, these days several parents face this issue. If you are one of them, you would constantly be worried about your child's grades dropping at school. It is very essential that certain limitations are put to the usage of phones by your children to make them productive and spend more time in other activities like studying, going out and playing etc.
You no longer have to worry about this, there are plenty of study timer apps which make it easier for the parents to limit the time their children spend on their phones and concentrate on their studies to be more productive in their growing years. With so many available apps, you sure would be confused! You can check out the top 8 study lock apps listed below which are very effective in their performance.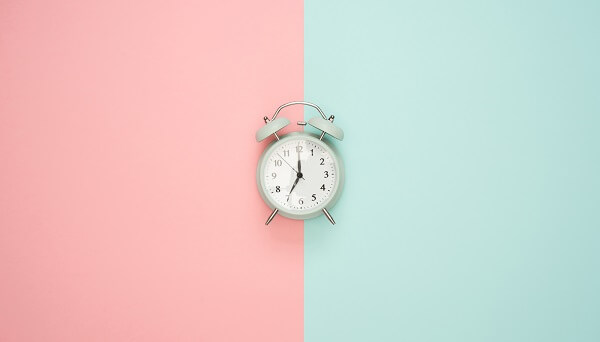 FamiGuard should be your first choice when you are looking for an app which can help your children focus on their studies and not waste their valuable time fiddling with their phones. It comes with an amazing set of features which prove to be very effective in helping you encourage your child to develop good phone usage habits. FamiGuard is a highly recommended app for all the parents worried about their children being addicted to their phones. This app helps you in three ways which are:
You can directly pause phone usage or lock phone for study

Set screen time and once the limit is reached, the phone can or cannot be used by your children

This app allows you to block attractive apps and set time limits on the usage of these apps as well

Children will not able to cancel the time limits themselves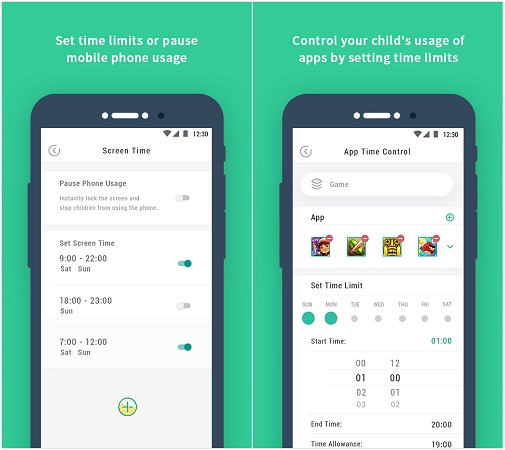 This is a form of Pomodoro timer which can be really great to make your children more productive, stay more focused on their studies and soon this becomes a habit for them. This app would challenge your child to study harder by letting you keep track of how much time they spend on their phones. Minimum of 10 minute study session can be planned through this app. This app does not focus on giving the parents the entire control but it helps keeping the kids motivated to focus more on studies.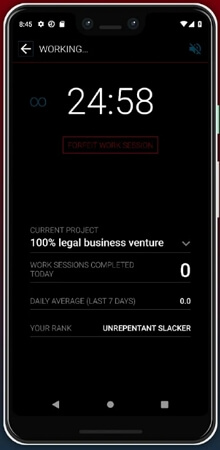 This is an amazing time management application which can help your children in getting more things done and be less addicted to their phones all the time. With this timer your children can pause and resume any study session. A notification will pop up just before a study session is about to end. This app comes with several customizable themes which can be used to make the whole experience more exciting and this would in turn make your children stay motivated to take their study time seriously. Certain apps can also be blocked in order to avoid any sort of distraction while studying.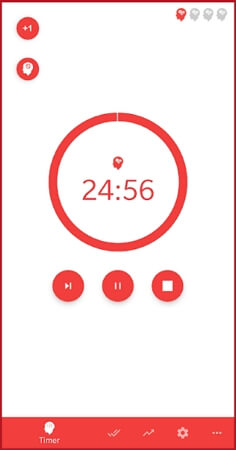 Focus to-do is one of the best apps that help you focus on studying. This is a very easy to use app which makes the time management of tasks like studying much more easier. This way your kids can manage their study time efficiently anytime and anywhere. It features the popular Pomodoro technique in order to help your kids concentrate on their studies and finish their study session efficiently. You can even set a reminder for them to start studying. With the everyday study times being recorded you can view the detailed reports at the end of every day.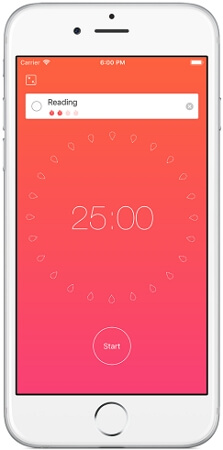 This app aims at keeping the users focused on a task devoid of any kind of distractions. Your child can alternate between study sessions and short breaks in between which can be scheduled through the app. Once your child starts using this app, he/she would stop procrastinating their study time and improve their productivity. This is a very lightweight app which has all the essential features which can be great to help your child focused During their study time.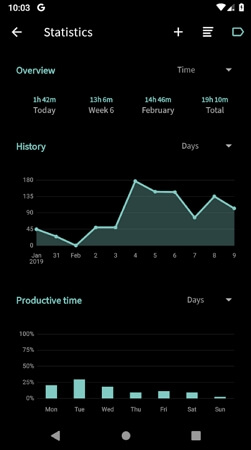 This is a simple and reliable app with an inbuilt timer which can be great for gaining efficiency in the daily tasks which you or your children perform. This means that your child would be much more motivated to focus and study better with the help of this app. Whenever there is a short break between the study sessions or when the study session is about to end, this app would send a notification. The study cycle as well as the break time can be configured as per the user.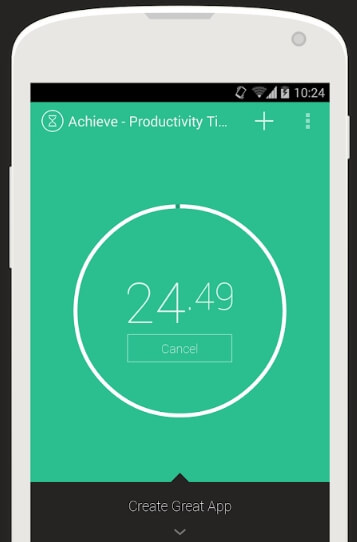 This is one of the best study timer apps which can be great for your children. Your children can measure the time of their study with just a flip of their phone. This app helps your children to focus on study by keeping them concentrated without any possible distractions. You can check their progress daily, weekly and even monthly. They can set their own timetables as well with study sessions which would have to be completed before the due date.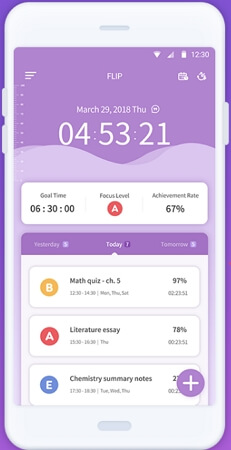 This is the perfect app for you if you want your kid to manage their study time effectively while staying focused in it. When you child uses this repeatedly, you can see a stark difference and improvement in the way they manage their study sessions. With the study hours and study goals, you child would continue to be motivated throughout their study time. You can track their progress easily with the detailed daily reported provided by this app.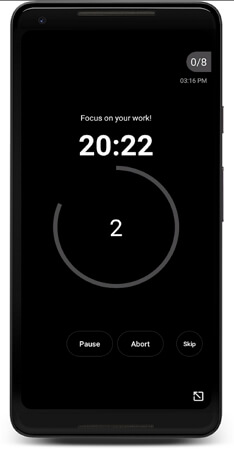 Conclusion
These study timer apps are really effective in helping your children manage their study time in a productive way. Although these study timers are greatly featured, parents would have very little control over the phone usage of their children. This is why FamiGuard study lock app serves as the best option since parents would have the entire control of how their kids would dedicate their time on using their phones. Therefore we highly recommend FamiGuard app for parents who want their children to study better and perform better in academics.
You may also be interested in:

By Tata Davis
professional in software and app technology, skilled in blogging on internet
Thank you for your feedback!