Today, we are facing a time where our kids like to spend their time on the internet, instead of playing outside. Now, the internet is a very useful tool, it has advantages but there are also a lot of disadvantages, mostly for the children. So, it is important to set a time limit for the internet usage so that they can also spend their time, honing their skills and doing something that will be beneficial for their overall development.
So, in order to implement such restriction effectively, parental control programs like SecureTeen parental control. You will find all the details regarding the programs below in this guide.
Table of Contents
Part 1: Features of SecureTeen Parental Control
SecureTeen is a very popular and effective parental control app that is compatible with mobile devices as well computers. It is a great monitoring app, capable of protecting your kids from any internet related crimes. The online crimes are increasing day by day and this app is capable of creating a protective barrier around it, making the internet usage safe for your child. And it also control the online time your child spent on phone.
SecureTeen parental control is packed with features, let's take a look at the list: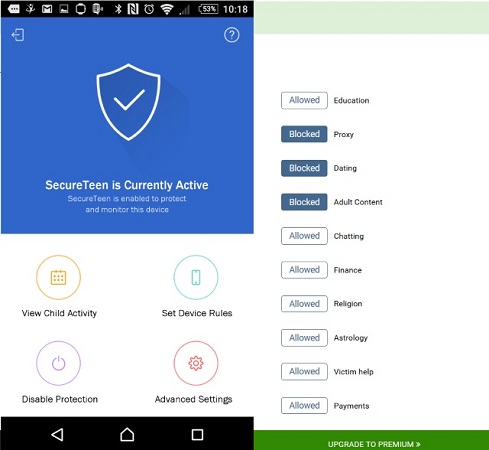 Location Tracking: Just like numerous other parental control apps, SecureTeen is also capable of tracking the location of your kid.

Call Monitoring: You can also get all the details of the incoming calls and outgoing messages using SecureTeen. The phone number of the sender or the recipient gets saved on the mobile and mapped automatically.

Screen Time Limit: There is a Screen Time Management feature available with this app, helps you limit the smartphone usage for your kids, letting them focus on their studies.

App Blocking: These days it is very easy to download apps from the internet, but not all of them are design for kids under a certain age. The app blocker feature of SecureTeen will let you restrict the download of such apps.

Social Media Monitoring: You can also monitor chat messengers like Facebook Messenger, Snapchat, WhatsApp, Skype, Viber, Kik, Line.

Keylogging: Gmail logging and keylogger is also available.

Other Features: You can also monitor pictures, browser history, downloaded applications and Contacts.
Pros

The installation of this app is very easy, it can be completed just in 3 steps on the device of your choice.

The SecureTeen app also has an incognito mode. It works in such mode so that it does not give away its location to the owner of the target device.

This app is capable of working on multiple operating systems.
Cons

If you compare the performance of SecureTeen with its competitors, you will find that the app is comparatively slow.

Some of the important features are missing.

No Geofencing

Cannot set rules for children's phone.
Compatibility: The SecureTeen app works with Android and iOS devices, as well as Windows computers.
Price: SecureTeen is available at $39.99 for one year and it will work on 3 devices, maximum.
Part 2: FamiGuard - The Best Alternative to SecureTeen Parental Control
The SecureTeen app is truly a great parental control app, it is compatible with both Android and iOS devices and provides a wide array of features which are adored by the parents. It is a very successful parental control app but comes with its limitations. As a parental control app, it can not set rules for child's phone. That means it can not really control the usage of child's phone.
So, if you are looking for an alternate of this app to really control the phone usage of your child's phone or filter the improper contents for your children. And if you are looking for a parental control app which is as powerful as this one and even packed with more potent features, then FamiGuard can be an ideal option.
FamiGuard is a great parental control tool and suitable replacement for SecureTeen. In some instances FamiGuard is even better. Some amazing features implemented on this program are as follows. Let's take a look:
Location Tracking
Location tracking feature of parental control apps are one of the most important feature to the parents, they really like to keep track of the whereabouts of their kids all the time. FamiGuard is capable of providing such information, accurately with its GPS tracking feature. And it can update the location of your children with few minutes. That means you will get the newest location at all the time.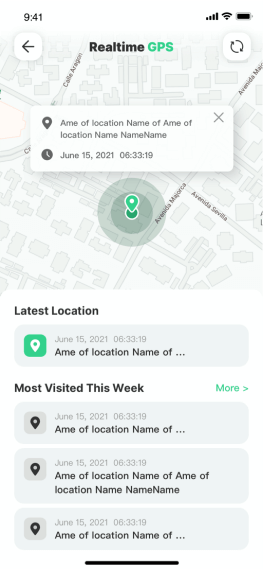 App Time Control 
App Time Control is also a very important feature which is available on FamiGuard. It can effectively control the time usage of any app for a set amount of time. This feature is very effective to restrict your kid's app usage and to let them focus on their studies. What makes we like the feature is that it can categorize all the apps on child's phone. That is to say you can set time limits for the whole category easily, such as game apps. Of course, it can also set different time limits for certain app.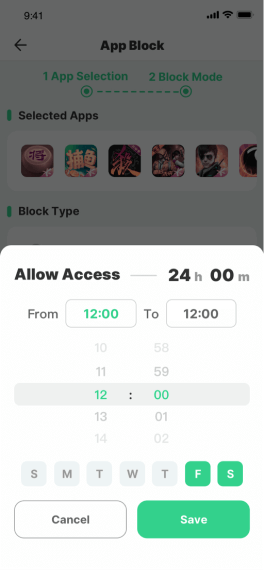 Web Filter
The web-filter is important in order to filter all the vulgar contents on the internet. So that your kid can get a safe and sound internet experience. The web-filter feature on FamiGuard is very effective, it works with any browsers. It is effectively in blocking porn, drug, gambling, violence or other websites. It provides more than 30 categories for you. It can also set a white list or blacklist for specific websites as your need.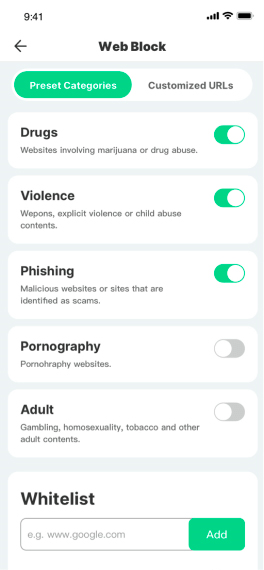 Geofence
Now, the Geofence is a very essential feature but not all the parental control programs have it. But the parents consider this as an important part of any parental control program and FamiGuard is equipped with such. The Geofence simply creates a virtual fence that prevents your kid from accessing a few specific locations. If they cross that radius you will be notified immediately. It really helps in child's safety.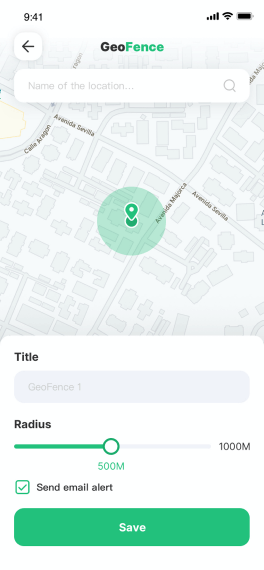 Screen Time Control 
The Screen time control feature of FamiGuard makes the parents capable of limiting the use of the smartphone. Too much smartphone is not good for kids at young age.
So, FamiGuard implemented Screen Time feature, and if your kid exceeds the time limit, the device will get turned off automatically. You can even pause the phone usage instantly. It can be opened only you admit your child to access again.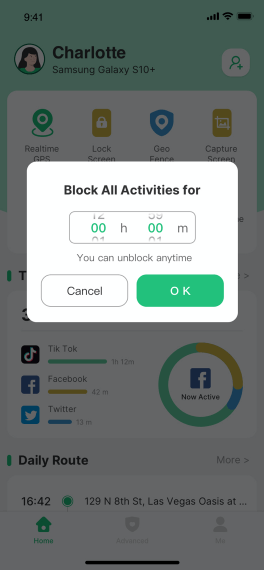 Activity Summary
The Activity Summary is a completely different type of feature, most of the parental control programs are equipped with it, including FamiGuard. It is basically a detailed report stating all the activities of your kid on the smartphone. Including location history, app activity, browsing history or the all geofence reports.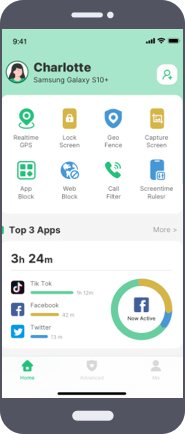 As you can see FamiGuard is a great comprehensive parental control program and it is packed with all the wonderful features. It's professional in control child's phone to create a clean online environment fro them.
Part 3: Comparison of FamiGuard and SecureTeen
If you seek a suitable alternative to SecureTeen Parental Control then your best choice would be FamiGuard. As you can see the Geofencing feature is not there on SecureTeen but present on FamiGuard. The feature is a very important one and can be very helpful at times. FamiGuard is rightfully listed at the top of the parental control app list with exclusive monitoring features. This is the ultimate program for the parents and the best parental control program of this generation.
It seems that Secure Teen has multiple features, but it not really helpful in phone control. FamiGuard is a professional tool in parental control, and it make parenting more easily and scientifically. It was recommended by many medias like Cult of Mac, MakeUseOf, Payette Forward, etc.
FamiGuard also comes with a free trial version that you can try to get used to the program and take a look at its features. It will attract you definitely.
Conclusion
Overall the SecureTeen parental control is a great program with exceptional potential and functioning features. But if you are not satisfied with the app and looking for a suitable alternative to it, then your best choice is FamiGuard.
You may also be interested in:

By Tata Davis
professional in software and app technology, skilled in blogging on internet
Thank you for your feedback!