Parental control is a feature that is used by parents in a software to prevent their kids from accessing various internet content and devices. This feature has vast importance for better parenting in this era of technology. Children can access the internet anytime so if their internet usage and device usage is not monitored properly, they will be exposed to harmful content that they are not supposed to see. Knowing where your children are? What are they doing online? If their time online is productive or not? Everything can be supervised with parental control. Qustodio parental control is an amazing parental control software that will allow your kids to have a safe, fun and productive online experience. It has great features and tools that will allow you to manage parental control in many ways.
Table of Contents
Part 1: What Can Qustodio Parental Control Do?
There are some amazing things that Qustodio parental control can do. Here are those:
It has smart web filters that can block any kind of inappropriate content.

It can limit your kids screen time easily by different devices.

It can limit and block games and apps that you don't want your kids to access.

It can keep tabs on your kid's activity in social media websites.

It can track the location of your kids Android or iOS device.

It can also monitor and block calls on an Android device.
Part 2: How Does Qustodio Work?
Qustodio starts working in a very short time. All you need to do is:
Step 1: Sign Up
First you need to create a Qustodio free account from the Qustodio main website.
Step 2:  Install
Then you need to install Qustodio in all the devices owned by your kid. This will help you to easily manage parental control features.
Step 3: Protect
Finally, all you need to do is manage all your kids' devices and enjoy Qustodio parental control from the web-based family portal.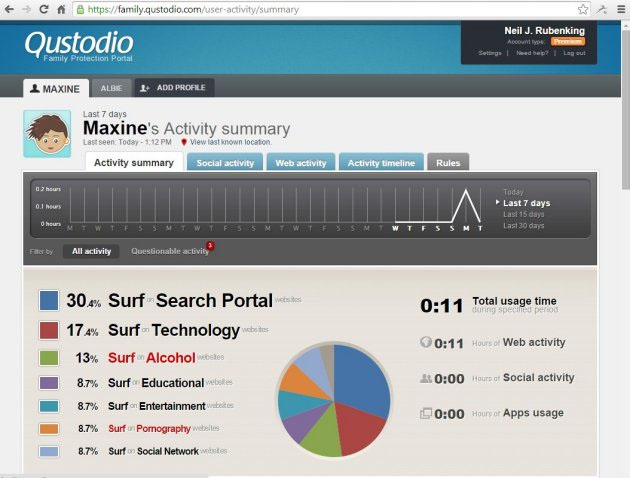 Part 3: The Limitations of Qustodio Parental Control
Though Qustodio is a great parental control app but it still has some limitations. Here are those :
The price of premium subscription is a bit high in our opinion.

It has an old web portal that needs to be updated.

It can't block any specific keywords.

It doesn't have too many features for iOS users.

It doesn't have any request access system.

The Geofencing feature is not available in it.

Web filtering is not as powerful as it says.

Sometimes social media activity shows error message.

Free version can track only 1 device each time.

It's not compatible with old devices and antivirus software.
Part 4: The Best Alternative to Qustodio
The best and the most reliable alternative to Qustodio is FamiGuard. It has all the amazing and advanced parental control features that you'll need to parent your kids like a pro. It knows what you need and it will make your parenting much easier for you.
Features:
It will allow you to track your kid's phone in real time and also set Geo-fencing so that you get alert when your kid is outside the geo-fence zone.

It will allow you to know which apps are used on your kid's phone, which apps they install or uninstall or how they use the social media apps, block any app you want etc. with the app blocker and activity monitor.

It will help you to filter the web access and by blocking any unwanted or inappropriate websites with harmful content such as pornography, violence, gambling etc. This will save your kid from any online threats.

It has screen time tracking and control system that will allow you to limit your kids phone usage in a specific time or place.

You won't have to manage everything on your kid's device. You can manage things from your device easily.

You can easily start within a few simple steps and save your kid from online and outside threats.
How It Works:
It works in the easiest way possible. Here is how you can start:
Step 1. Sign Up
First you need to sign up for a member account from FamiGuard website or FamiGuard App.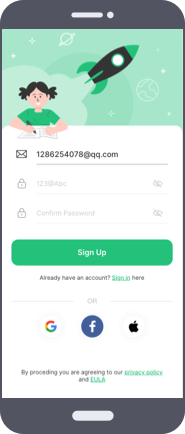 Step 2. Install FamiGuard and Sign in to Set up Kid's Device
Then you need to install FamiGuard app on both your phone and your kid's phone. Then you need to log into your account from your kid's phone and select the identity as Kid. Now type in your kid's name, age or any other information needed here. Next you need to allow access of necessary permissions to FamiGuard. You will feel the options a little different on android and iOS devices. But all you need to do is grant all the permission it need.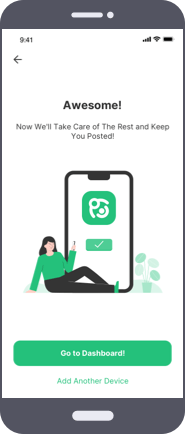 Step 3.Connect the Child's Device and Start Monitoring
Finally you can connect to your kid's phone and start using parental control features.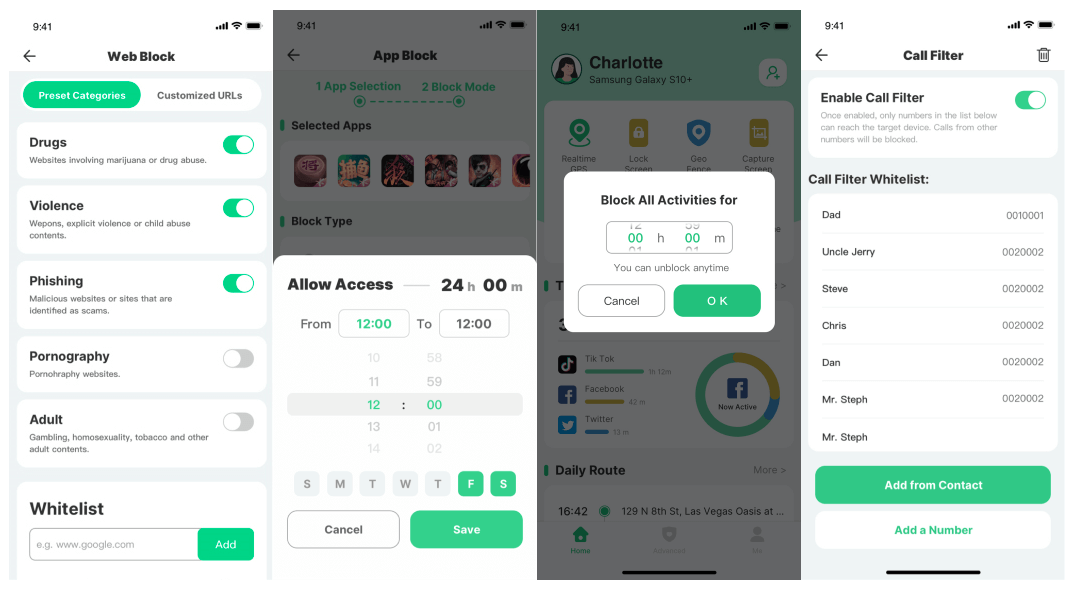 Write in the End
This article will help you know everything about Qustodio parental control, its features and how it really works. Though Qustodio is a very reliable parental control app, it still has a lot of limitations that you can't ignore. So if you want to use an alternative for Qustodio, you should start using FamiGuard. This one of a kind parental control app will allow you to stay ahead from any kind of limitation and help you to parent your kids like a pro. So without wasting time on any other apps, start using FamiGuard parental control app.
You may also be interested in:

By Tata Davis
professional in software and app technology, skilled in blogging on internet
Thank you for your feedback!