In this modern age, there are so many factors can affect the growth of children. So, parental control is becoming a heated topic among people. Most of them are looking a way to set parental controls on routers. They are equipped with features like time scheduling, VPN blocking, content filtering, etc.
But how to choose the best one and how to use it? This many confused many. But don't worry, here we are going to give you the ultimate guide, and then you can know how to pick the best parental control router as well as the best parental control app.
Quick Selection:
Here we evaluated form the following 6 aspects and gave an overall conclusion, so you can have a quick selection.
Best Overall: The overall best router must be the fastest and the most capable router. Our pick is Asus AC3100. It is equipped with dual-band functionality which allows its maximum speed to reach up to 2.1Gbps.
Best for Ease-of-Use: For this particular category, you will want a router that is easy to operate but also effective. Our choice for this category is Circle with Disney.
Best for Security: This has to be the most secure router you have ever come across. Our choice for this category is Symantec Norton Core. It is equipped with some of the most advanced security features which is designed to keep away hackers.
Best Mini: This has to be the smallest but effective. Our pick for this category is Router Limits Mini. It connects to your existing router and acts as an intermediary.
Best for multiple Device: This has to be the heaviest router with the capability to run multiple devices at the same time. Our pick for this category is etgear R7000P Nighthawk AC2300. This router is equipped with 5 Gigabit Ethernet ports and 2 ports for USB.
Best Budget: Our pick for the best router that is within your budget is Linksys AC1750. This is practically a dual-band wireless router and its speed goes up to 1.7Gbps.
After we have an overall idea of all the 6 routers, then you can look all the detailed information of them at the following parts.
1. Asus AC3100
Price: Asus AC3100 is available on Amazon at $279.99.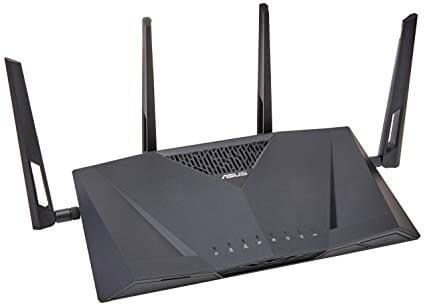 Features
There is a feature called MU-MIMO, it ensures that every compatible device gets full speed. So, you can easily connect multiple devices at the same time without losing speed

Adaptive QoS is available

There is a feature called ASUS AiProtection. This feature is powered by the Trend Micro. It basically improves online security, provides protection and enhances parental control

The user interface is very attractive
How does it work?
This is a very high-end router, you can take advantage of the fastest possible connection and optimize the traffic. You can even keep a close eye on everything that is happening on your network.
Specifications
It has 4 significantly big antennas which cover 5,000 square feet area. The router is equipped with a 1.4 GHz processor which makes the data transfer even faster.
2. Circle with Disney
Price
Circle with Disney is available on Amazon at $35.99.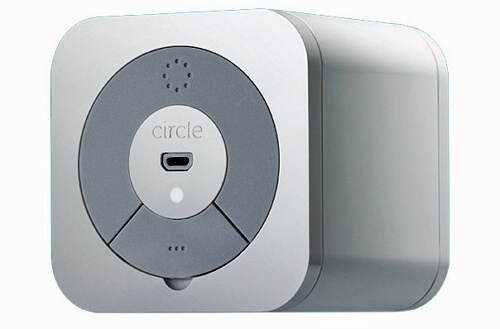 Features
This can practically pause your internet connection with the help of a button. Basically, you can disconnect the internet for your entire house or for an individual.

You will be able to monitor online usage, basically, you will know where your family members are spending most of their time

You can limit online screen time

The device can be used wired but wireless connection is also available
How does it work?
You can easily create filter with this if your kid is using internet too much. The configuration is easy, you can set times to cut off internet.
Specifications
Circle with Disney is a very light product, weighs only 1.25 pounds. It is shaped like a little box with dimensions like 3.2*.32.*3.2 inches. This is a cube-shaped device that you can connect to your internet.
3. Symantec Norton Core
Price
Symantec Norton Core is available on Amazon at $198.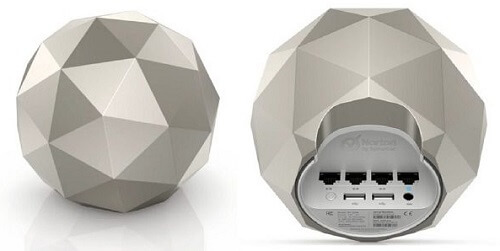 Features
The Wi-Fi connection is just excellent. You will be able to play 4K videos without buffering and play online games without any lag.

Several layers of security available so that to don't get hacked

The installation is very easy, it can be done via your smartphone

Device management features are available
How does it work?
Another great example of Wi-Fi router parental control. This provides extreme security for your network. You can also filter internet contents. You can also monitor your kid's activities.
Specifications
There are no antennas on this router as it has a shape of a globe. There are 2 USB 3.0 ports and 4 Gigabit Ethernet ports.
4. Router Limits Mini
Price
Router Limits Miniis available on Amazon at $80.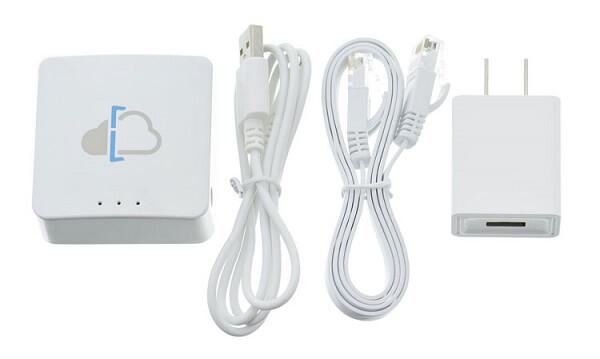 Features
This router supports any device, providing wired and even wireless connection.

The setup and installation procedure are very simple

Device control and network customization options are available

Numerous parental control features like safe searching, content blocking are available
How does it work?
This one allows specific devices to get connected to disconnect at specified times. You can also pause the internet for time being, and even filter content. You can also monitor what is happening with your network.
Specifications
There are several LAN ports at the back of the router which acts as an intermediary, It does not enhance speed or the coverage area but provides you complete control over your internet connection.
5. Netgear R7000P Nighthawk AC2300
Price
Netgear R7000P Nighthawk AC2300is available on Amazon at $189.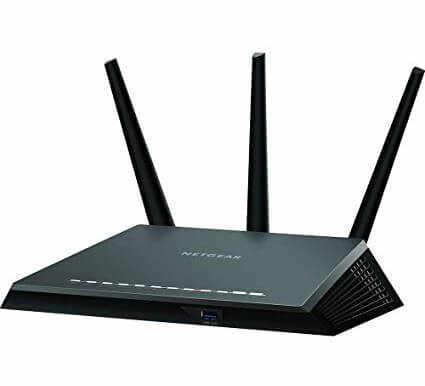 Features
You will be able to stream to the multiple devices at the same time using its Multi-user MIMO.

Time and content management features are available

Perfect for home Cyber security with guaranteed protection

You cut the internet connection temporarily with the help of a button

You can also check anyone who is using your internet connection
How does it work?
After configuring the router you will be able to set time limits. There is also a bed-time feature that automatically cuts the connection at night. Content filter option is also available.
Specifications
Equipped with one USB 3.0 port and one USB 2.0 port. There are also 4 Gigabit Ethernet Ports.
6. Linksys AC1750
Price
Linksys AC1750is available on Amazon at $96.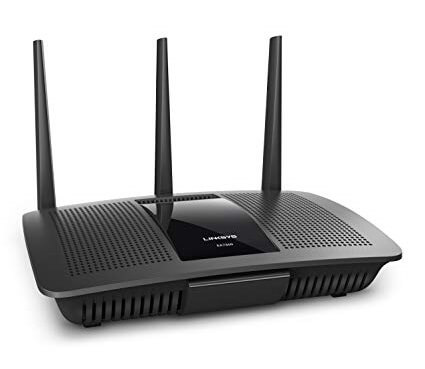 Features
The speed is excellent due to its dual-core processor.

There are 3 visible external antennas that provide a huge coverage area

The dual-band wireless AC gets to delivers a fast-paced network

The roaming is flawless due to the Wi-Fi

There is a USB 3.0 port, as well as Gigabit Ethernet ports for connectivity
How does it work?
You can use its app from your smartphone. You can create guest networks, set passwords and customize traffic. It is a wireless router with parental controls that uses Smart Wi-Fi, and you can filter the content from here.
Specifications
This is a dual-band router that provides the speed of 1.7Gbps. Also equipped with MU-MIMO that identifies the speed. The coverage speed is great.
The Best Alternative Way for Router Parental Control
Although, getting such an advanced parental control router is effective but there are several limitations of this procedure that does not really work for the parents. Also, it is expensive to purchase such type of routers. Let's have a look:
The router work inside a specific zone, if the kids are outside of that zone, you will have no control

You will not be able to get phone activity report

You won't be able to track the location of their device

You won't be able to stop them from using certain applications
So, you are better off with a professional parental control app. These apps are cheap and provide better monitoring capabilities and lets you track your kid.
Our choice for the best monitoring app is FamiGuard and here's an insight into its features:
Limit Screen Time
You can lock the device instantly and schedule a routine for your kid that they can follow on a daily basis.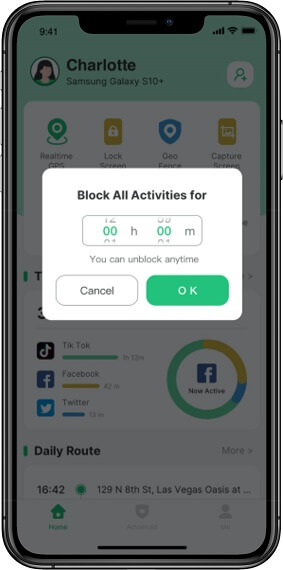 Block Apps and Games
You will be able to block games and apps that are inappropriate for your kids. You can block a specific app or you can block in category. It automatically categorize all the apps on target device.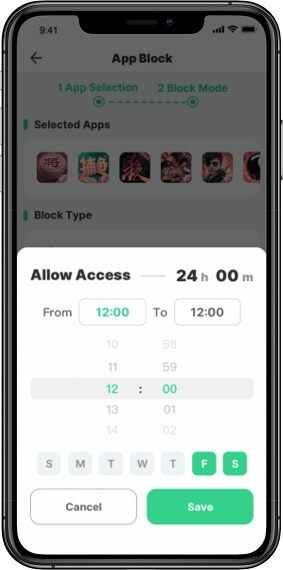 Filter Internet Contents
You can block unwanted website contents and create a black or white list for websites. You can set the limits for certain URL or just block the whole category. The app provide over 30 categories for your reference.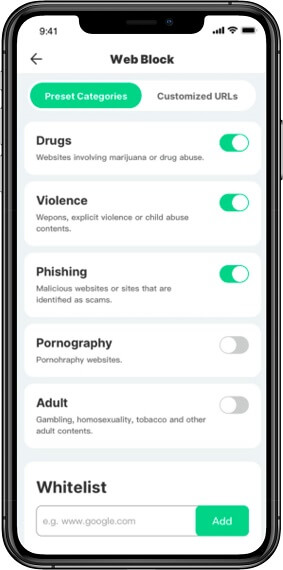 Location Tracking
You will be able to track your kid's location in real-time using the built-in GPS. All the movements of your children can be updated in real-time.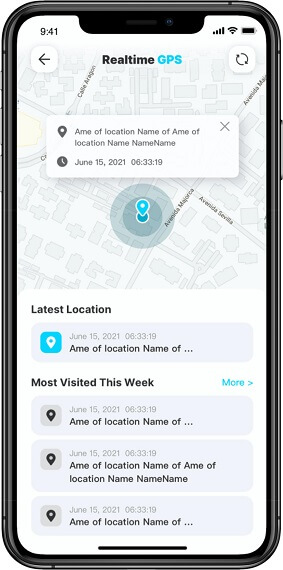 Geofence
You can create virtual boundaries to protect your kids and will get notified if they are crossed.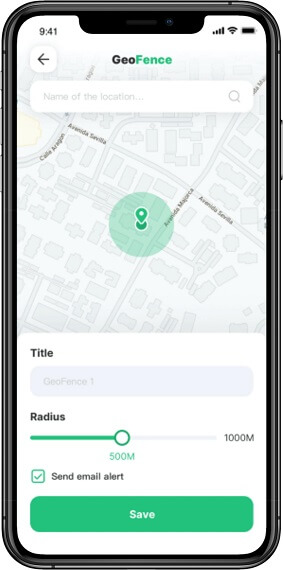 App Activity
You will be able to see which apps are used by your child and also check how much time they are spending on them.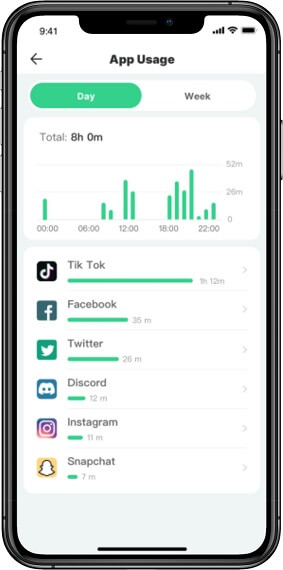 Summary
We have provided you with a detailed description of our top picks for parental control routers. The all 6 of them are exceptional and quite effective but we do think that parental control apps will be more effective and comprehensive. The router with parental controls time limits are useful but to a certain extent, in the above article you can clearly see the vast capabilities of FamiGuard, it is worth a try.
You may also be interested in:

By Tata Davis
professional in software and app technology, skilled in blogging on internet
Thank you for your feedback!