More and more kids these days are being subjected to the harmful effects of using cell phones and internet. Due to their low maturity and lack of judgement; they fall into dangerous scenarios. The world of internet gives plenty of opportunities for predators to reach young children. There is so much inappropriate content on the internet that it can be easily accessed by anybody. Such content would not be good for the growth and development of your child.
The addiction of cell phones also causes adverse effects to the health and wellbeing of children as well. They suffer from several ailments like insomnia, obesity, back issues and many such problems. This is why the need to control how much your child uses their cell phone and what kind of content is made accessible to them should be a significant part of your parenting practices. Norton Family Premier is one such app which makes this possible. Read in detail about this app and get to know about a better alternative to the same right here.
Table of Contents
Part1. About Norton Family Premier
Norton Family Premier parental control software is developed by the well known company, Symantec Security. This is a free software which can be easily installed and used by parents to look out for the safety of their children in the online world. Norton Wifi software package also includes an anti-virus pack along with extended features for providing internet security. The main advantage of using this software is that it can be run on most of the common operating systems.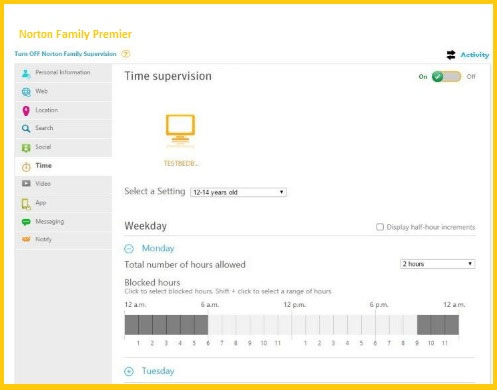 Features:
Protection of personal information through which the program stops your children from giving out essential personal information about themselves to strangers.

Allows the parents to supervise the pages and websites which their child accesses on the web.

Shows the parents what terms, phrases and words are searched by their children online.

With the help of GPS and Wifi, this software tracks the real time location of your child.

Through the screen time controls it lets the parents manage the time their child spends on their phone, this is essential for building healthier habits.

Provides social network monitoring for popular platforms like Facebook, Skyrock and Mixi.

Shows you all the apps which have been downloaded by your child and lets you restrict their usage.

Lists out all the videos which your child watches on Youtube and Hulu.

You can instantly lock the target device and even set a PIN to unlock it.

Detailed reports on an easy to use dashboard.
Compatibility: iOS and Android phones and tablets, Windows PC or laptop and Mac systems
User's Reviews: This product was not well received by the public, who thought that it did not meet their expectations and even lacked some functions necessary for parental control. The following part is for your reference.
Pros

Available at a very affordable rate.

Can be used for monitoring a number of computer systems at your home or workplace.

Has a great dashboard which lists out detailed reports.
Cons

Lack many features of parental control.

Cannot track the location of children.

A trial version of this software is missing.

Your child can easily disable the option of web extension.

The more advanced features of this software are dependent on the platform on which the software is used.

In case of devices which have non-compatible web browsers, blocking HTTPS sites becomes a hassle.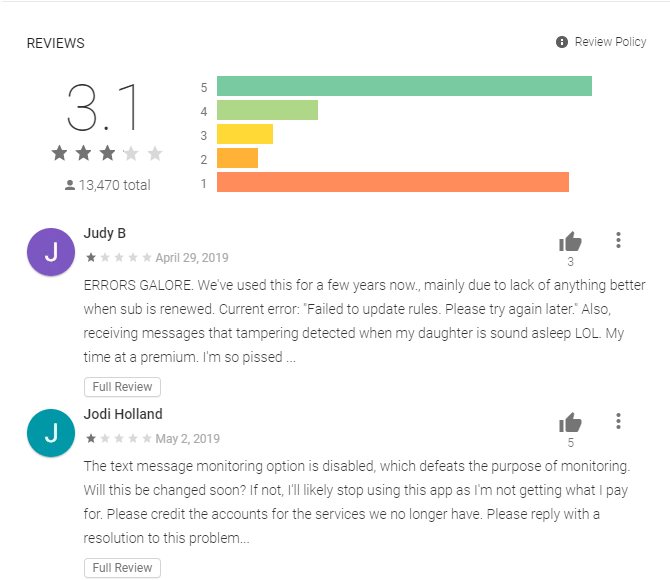 Part2. FamiGuard - The Best Alternative to Norton Family Premier
FamiGuard is one of the best alternatives for Norton Family parental control software. It works great as a real time location tracker and also assists you in restricting the usage of cell phone by your children effectively. Unlike the other popular parental control software, FamiGuard does not require you to root or jailbreak the device on which it being installed. The app professional in parental control.
Features:
1. Location Tracking
You no longer need to send endless texts to your children to known about their whereabouts. You can easily access the dashboard FamiGuard to get to know the real-time location of your child. This proves to very useful in case of emergencies as it helps you reach your child faster. Also, in case of theft or loss, through this feature, you can easily get back your child's device.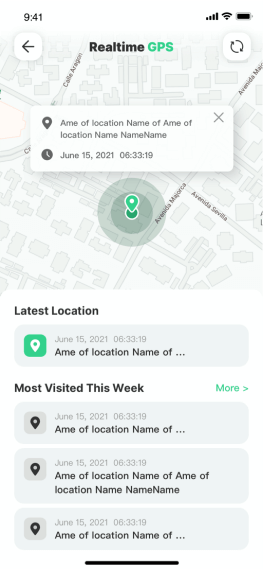 2. Geo-fencing
Through this feature you can set up certain boundary limits for your child so that they stay in safe and secure area. As soon as your child crosses this boundary, you would immediately get an alert.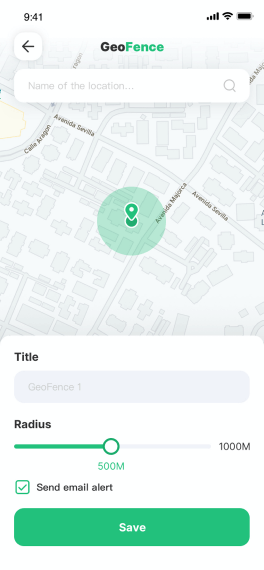 3. App Time Control
These days there is an app for almost everything. Through this software if you feel that any of the apps downloaded by your child is not suitable for your kid, you can block it or set time limits for it from the source phone. You can parenting remotely with this app.
4. Screen Time Control
With introduction of cell phones which have several attractive features, children tend to get hooked on to it. In order to avoid the addiction and to ensure that your child is spending their free time doing other important activities as well, screen time control is important.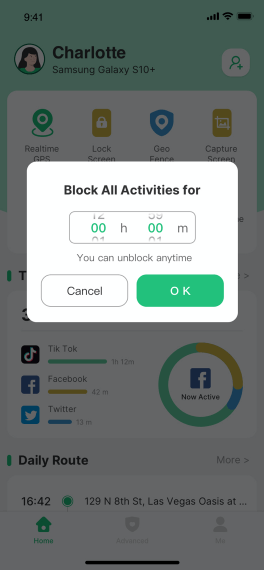 5. Web Filtering
There is so much of content floating around on the web, many of which are totally inappropriate to be viewed by your child. FamiGuard helps the parents in this case by filtering out all the explicit content.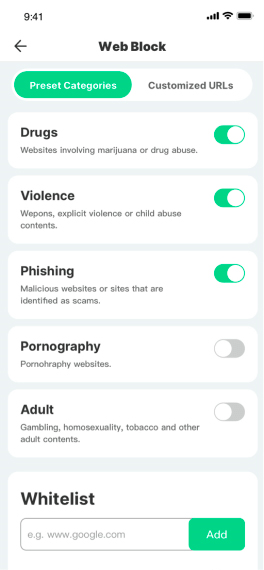 Part3. FamiGuard Can Do What Norton Family Premier Cannot
Even though Norton Family Premier software offers several attractive features which can be great for helping out the parents to look out for their children, it does lack in performance in certain areas.
FamiGuard excels in the areas where Norton Family Premier software fails to offer support. FamiGuard allows the parents to view the detailed location history of their children, a feature which seems to be missing in Norton Family Premier. In addition to this, FamiGuard also has the geofencing feature which is again missing in Norton Family Premier.
You can clearly see that FamiGuard is a much better option for parental control than Norton parental control software. It is a highly recommended app which has a great set of features which work excellently in unison to provide the most appropriate form of parental control which is required by the parents to monitor their child's activities on their phones or tablets.
You may also be interested in:

By Tata Davis
professional in software and app technology, skilled in blogging on internet
Thank you for your feedback!