World Health Organization showed a study where it stated that the number of obese children increased from 31 million to 41 million over a span of 16 years. The growing numbers are quite threatening and your children may be one of them. For this reason, kids step trackers are developed to improve children's performance at a healthy pace.
The trackers help the kid by giving a record of the number of steps, and also recommends one hour of physical activity. It is already known that physical activity can deal with problems such as obesity, what more can be better than the cool gadgets, urging the kid to be active. They are bound to do more physical activities. So being a responsible parent, one should gift a kid's fitness tracker to their child. In this article, we are going to describe you about the best step tracker apps available on the internet.
Part One: 8 Step Trackers That Sell Well in 2022
Tech Spec: The fitness tracker provided by Apirka has been quite effective in tracking steps, duration, calories and much more. Certain physical activities like hiking, cycling and walking have been supported by the tracker. The unique thing is that the tracker is quite efficient in monitoring the heart rate of the user. The connectivity of the tracker is also great i.e. it can be connected to almost all the portable devices. The features and the quality of the products has resulted the same in best step tracker app.
Price: The bestseller product is available for an amount of $35.99.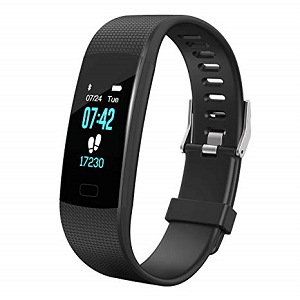 Tech Spec: The tracker provides with a number of features such as the Heart rate calculation, step tracker and many more. The connectivity of these trackers is quite similar to the product of Apirka, it can be connected to any device.
Price: One can get their hands on the product for a price of $29.98.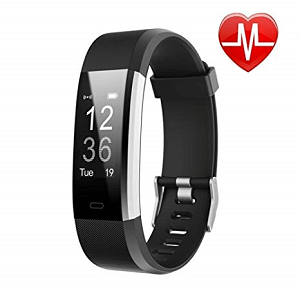 Tech Spec: Step tracker and HR monitoring. The product is also water resistant, rated IP67. The product also provides the user with pedometer and the connectivity comprises of both USB and Bluetooth, whichever is more preferable.
Price: This product can be procured for a price of $29.96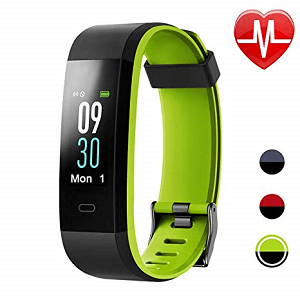 Tech Spec: With a huge IP 1.3inch screen, the fitness tracker comes with all the features of provided by any other company such as kids step tracker and pedometer. However the product only comes with two variants i.e. black and pink.
Price: One can get it for $28.99 from Amazon.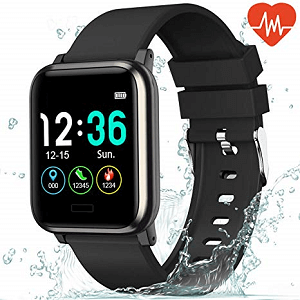 Tech Spec: The product can be connected to both Android and iOS and the same also provide all the features like step tracker and sleep monitor. The product is available in many variants i.e. the exact number being a whooping eight.
Price: The device is available in Amazon at a price of $36.86.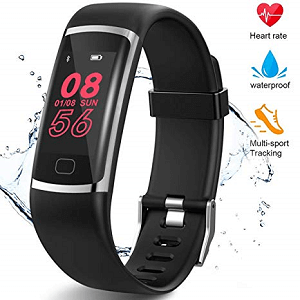 The fitness tracker is quite effective in providing all the necessary features, provided by the other company at a much more pocket friendly price. IF you are looking forward for a good fitness tracker, but also have a tight budget then you can opt for this fitness tracker.
Tech Spec: The basic features provide step tracker, heart rate monitoring, and many more.
Price: One can buy it for an amount of $9.99.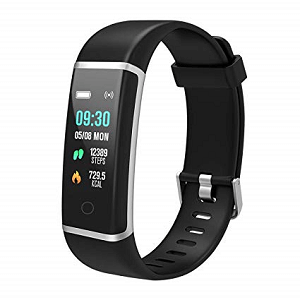 Tech Spec: It tracks the information such as tracking steps or heart rate of the user, but also records them. Yes, this tracker comes with an inbuilt memory, which can store information for a span of 30 days.
Price: The tracker is available at a price of $16.99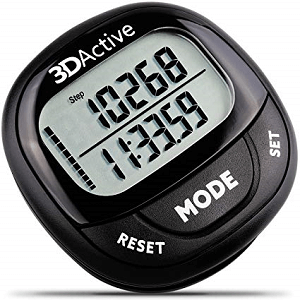 Tech Spec: The low price does not mean that the product has fewer features. It has the basic features of heart rate monitoring, steps tracker and some unique feature like calorie burning and running pedometer. The product is available at in eight variants.
Price: The product is available at a pocket friendly price of only $9.99.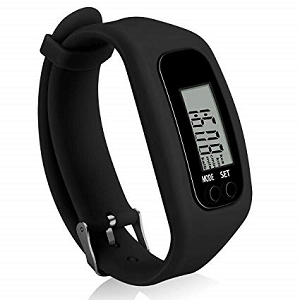 Part Two: Also Read - The Best App for Parents to Track Their Kids
What if your child is not willing to wear step tracker watch, and you still want to keep close eye on their activity and locations? Don't worry, as there are some effective tracking apps available, such as FamiGuard. It is a leading parental control app, which provides an arsenal of features to any parent. Using the FamiGuard app, one can easily monitor the real time location of his/her child, thus rest assured even when kids are outside. It's really easy to use and setup and you won't have to root or Jailbreak your device in order to use this app.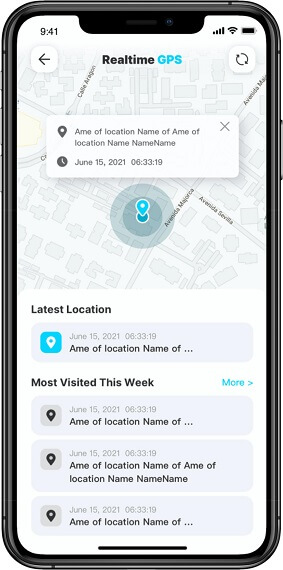 Powerful Tracking Features Provided by FamiGuard:
It provides the real time location of your children. You can keep track of them at any time.

It records all the locations your children visited.

It also comes with a Geo-fence feature. By settings up the Geo-fence, parents will get alerts if their children leave or arrive somewhere.

It offers an overall online activity report to help parents know their kids better. The report includes internet history, screen time and app usage.

If parents think that the kids are spending too much time on the phones or certain apps, they can regulate and control the screen time using FamiGuard.

This app also has web filtering feature that will allow parents to filter websites and block any harmful websites on their kid's device.
Conclusion
These kids step trackers has proven to be quite great companions of the children. Researchers have shown that such a tracker has had a positive effect on the lives of many adolescents, by piquing their interests to do much more physical activities. There is lots of different fitness trackers which are available in the market, depending on the personalities of a child, one can easily decide best step tracker app from the above list. In short the fitness tracker for the children in just great. However most of the children have their own cell phones, which provides the same features as these trackers, but those features are just the tip of the iceberg. Using various tracking apps is not a very bad idea. Amongst such apps, the one that have been successful in turning heads for quite some time is the FamiGuard app, which provides the parents with enough features to successfully track their children.
You may also be interested in:

By Tata Davis
professional in software and app technology, skilled in blogging on internet
Thank you for your feedback!