Almost every parent out there who has a child with a tablet has probably heard of Roblox. This is not actually a game by itself, but a platform where kids can enter different games created by other users. Most of the games are perfectly fine, but there are some inappropriate Roblox games you should watch out for on your kid's profile. In this post, we'll show you 6 inappropriate Roblox games and the methods to help kids stay away from them. Let's start now!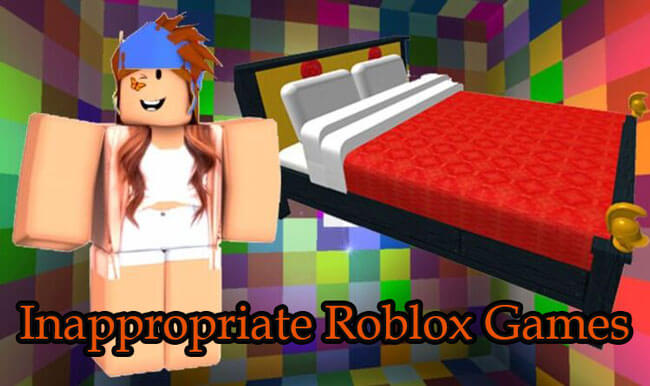 Table of Contents
Why Should Parents Need to Beware of Inappropriate Games on Roblox?
Unfortunately, with so many amateur game makers, there are bound to be content and games that you will find entirely not okay for your kiddos to engage in. Reasons for this include:
Adult Content: Roblox uses limited safety measures in its platform that does not prevent your kids from being exposed to adult content. Even though the game uses animated or CGI charters, they can be in compromising or adult scenarios.
Unrestricted Chat: Parents concerned about adult language, swearing, violence, and online predators may want to disable the chat feature in inappropriate games on Roblox. These games cultivate a culture that is unhealthy and potentially dangerous for younger viewers.
Highly Addictive: Video games are popular with kids aged 3 and up. If you expose your kids to online activity in games with bright lights and addictive graphics, you could risk them spending endless hours online which can lead to health and developmental issues.
6 Inappropriate Roblox Games - Parents Should Know
You should always try to play the games and use the apps your kids are spending a lot of time with on their mobile devices, PCs, and gaming consoles. However, not we know how busy life gets between work, family, and social obligations. So we have put together a quick list of six innapprorpriate games on Roblox. Moving on!
1. Club Iris
This is a nightclub-based game where players dance together to earn Roblox. The problem is that this dancing turns sexual quickly and often leads players to venture to the in-game hotel rooms where you can watch CGI characters act out sexual activity. Some players also wear shirts or "skins" with suggestive language or adult website addresses.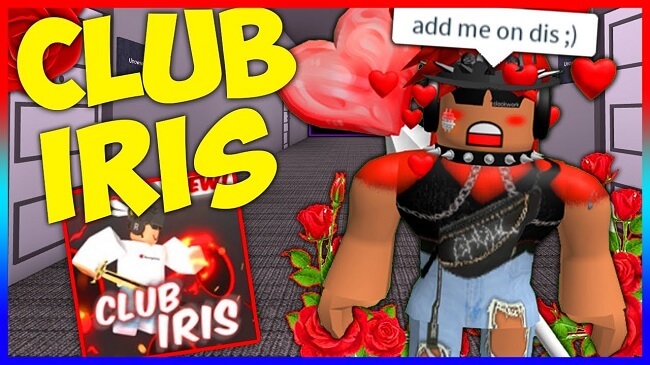 2. MeepCity
The point of MeepCity is to capture creatures in the world that you can exchange for coins so you can build houses. Most of the interactions in MeepCity are harmless with ice cream shops, schools, libraries, and storefronts. However, some players will gather in hosted events where Party Rooms are created, and characters simulate sex acts that can affect a child negatively.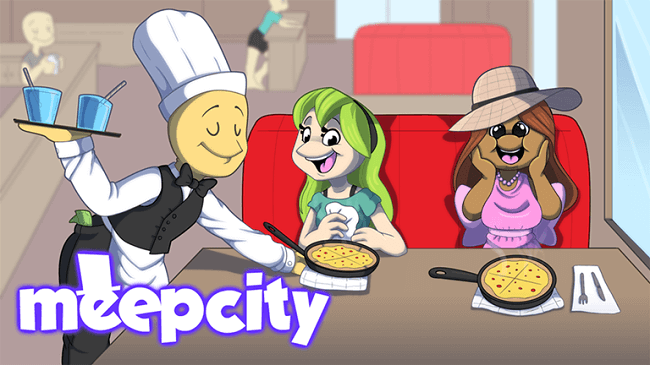 3. Alone in a Dark House
What starts as a typical horror scene where your character is locked in a dark home and must find clues to unmask a killer turns into an extremely violent scene quickly. Younger players are exposed to a lot of blood, guts, and gore, along with disturbing imagery and sounds that can lead to nightmares and other issues.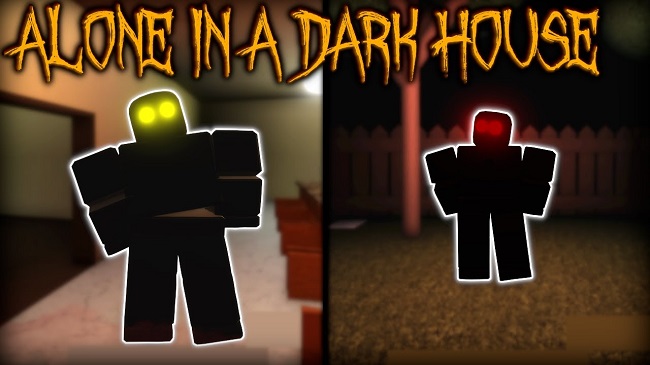 4. The Horror Mansion
This game was initially designed to be part horror survival and slapstick comedy but quickly turned into something much different. Now players navigate a spooky hotel-like building with a lot of violence, blood, and unnecessary gore that can adversely affect your kids, making it one of the more highly inappropriate Roblox games.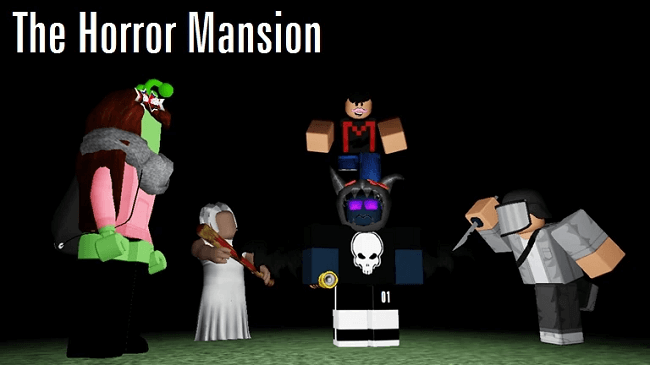 5. Bloody Battles
As the name suggests, this is pure violence. The game was designed to be PvP battle arena that turned into a stage for extreme violence. This is one of the more disgusting games on the platform that causes players to suffer horrific deaths portrayed in overly detailed scenes that will make even an adult's stomach churn.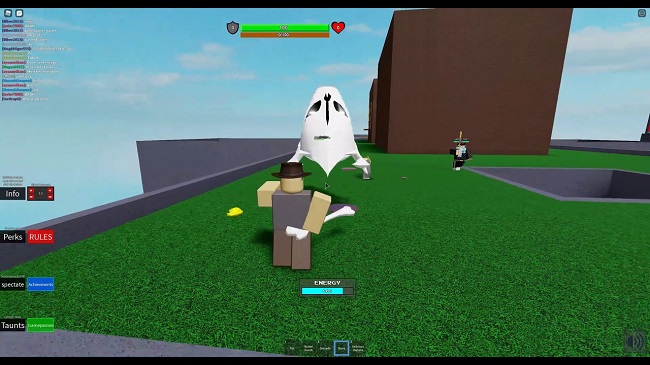 6. Shower Simulator
This is a game that makes you question how it is even still available. As you would guess, this involves characters of all genders walking into a large open shower room wholly naked and engaging in erotic acts. The chat activity in this game is alarming and a big reason why it is on our list of inappropriate games on Roblox.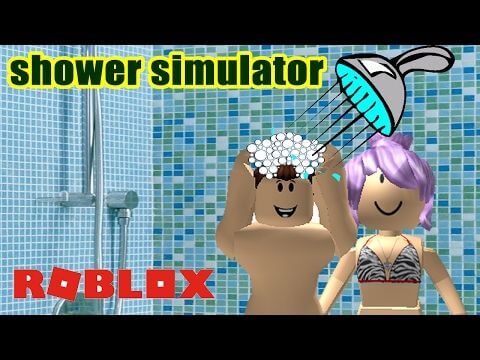 How can Parents Help Kids Avoid Inappropriate Roblox Games?
The easiest way to ensure your kiddos are not exposed to innappropriate games on Roblox is to play along with them or change your settings to restrict certain games. That is not as easy for parents with busy schedules or doing work in another room.

In those cases, we suggest trying the powerful application FamiGuard. This is a parental control application that allows you to see and restrict things on your kid's mobile device remotely.
Using an easy-to-understand interface, you can engage with different features in the app that prevent your kids from being exposed to inappropriate Roblox games and other materials that should not be viewed by underage users.
The most important functions of FamiGuard include:
Screen Time Control: Limit your kid's time with their apps and games by setting time periods where the device can be used at all or by specific applications. That way, they can use an educational app all the time while only getting 1-2 hours of Roblox a day.

Apps & Games Blocking: Restrict apps and games from being used on the device completely.

Monitor Activity:Receive a detailed history report of everything that happened on your kid's device, including any messages, searches, topics they talked about, and more.

Web Filter: Block web pages that involve pornography, drugs, cyberbullying, or other topics you feel are not yet appropriate for their age or development.
There are plenty of other features like Call & SMS filters, location tracking, and more that can help ensure your child is not abusing their time with their mobile device. The point is to keep your kids safe from innappropriate games on Roblox while still letting them get used to a technology that will be used all the time when they are older.
Conclusion
Video games can be a lot of fun for kids, but we need to do our due diligence and make sure our young ones are safe while online. There are plenty of good games and inappropriate Roblox games. Using an app like FamiGuard protects your children from viewing this content. Come and click the button below to try the free version!
You may also be interested in:

By Tata Davis
professional in software and app technology, skilled in blogging on internet
Thank you for your feedback!