Cell phones have rapidly become a major part of our lives within a short span of their introduction. Nowadays, there are a variety of cell phones, which are great for a variety of purposes.
There are so many activities in which you can indulge in through your cell phone which proves as a source of entertainment. Due to the several benefits of cell phones, which makes our lives a lot easier, it has been introduced to the children as well so that parents can be in touch with them at all times. Because children cannot decipher between good and bad, they tend to misuse cell phones and even become addicted to it. Kids getting addicted to phones have raised an alarming concern for all the parents. Check out these tips to know how to stop phone addiction.
Table of Contents
How to Tell if Your Children are Addicted to Phones
According to the new guidelines relating to health released by WHO, to have a healthy lifestyle while growing up, little cell phone screen time and more physical activity along with sufficient sleep is required.
According to WHO, all the children of age 2 years and below should not be allowed any screen time. Children who are in the age group of 2-4 years, can be allowed a screen time of up to 1 hour.
Instead of calming down a crying child or distracting them, parents usually adopt the method of making their kids busy in front of the mobile screens. This is what causes phone addiction. As a result of this, children do not learn about calming themselves down or soothing themselves even when they become an adult. There are problems in the communication as well in children who are subjected to long durations of screen time when they are just toddlers. How to stop phone addiction has become a difficult problem for many children nowadays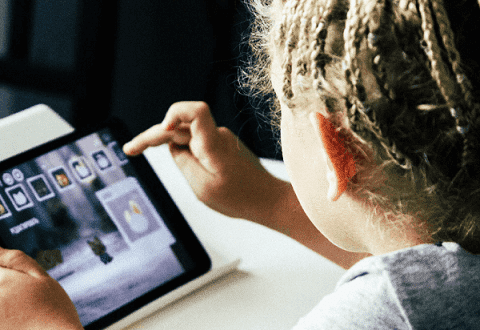 WHO has Issued the Following Guidelines for Kids for Their Healthy Growth and Development
Infants who are younger than 1 year must not be subjected to any kind of videos or other activities which involves the screen of a mobile.
Children in the age group of 1-2 years should be spending a minimum of 3 hours in doing some activity. For children who are 2 years of age, screen time should not be more than an hour.
Maximum duration of screen time for children of 3 years of age is 1 hour and a play time or activity time of at least 3 hours must be included in their schedule.
While showing videos to younger kids, parents supervision is always required.
Some Points Which may Show that Your Teenager Dddicted to Cell Phone Are Given Below
Your child is unable to stop using cell phone on an everyday basis.
Except cell phone, your child does not seem to get motivated by anything else.
Your child keeps thinking about cell phone.
The time your child spends on cell phone in interfering with the time which should be given to the family activities.
Whenever your child is not given access to cell phone, he/she gets frustrated.
The time your child spends on mobile phone keeps increasing.
Your child tries to deceive you by secretly accessing cell phone.
Screen media is the only thing which makes your child feel better and lifts up their mood instantly
If your child exhibits these above symptoms, they may be addicted to screens. It is high time that you start taking some measures to avoid long term problems due to over usage of cell phone by your kid.
How to Help Your Children to Stop Phone Addiction
More number of children exhibit the above symptoms of cell phone addiction. This has to be acted upon immediately by all the parents if they do not want their children to suffer in the long run. If you are wondering how to stop phone addiction, check out the following methods which can help the parents in managing a healthy screen time limit of cell phone usage by their children.
1. Use Screen Time Control Apps
FamiGuard is an excellent parental control app which has a number of highly effective screen time control features. With the help of this app, parents can set a healthy screen time restriction on the usage of cell phones by their children. With so many interesting apps out there, children are prone to get addicted to them.
FamiGuard helps the parents in setting a time restriction to usage of several apps as well. This way your kids would be forced to be active and involve themselves in other activities whenever their phones are blocked!
Apart from the effective screen time controls, FamiGuard also has other interesting parental control features which can be great for helping parents keep a check on all the cell phone activities of their children to keep them safe from any problems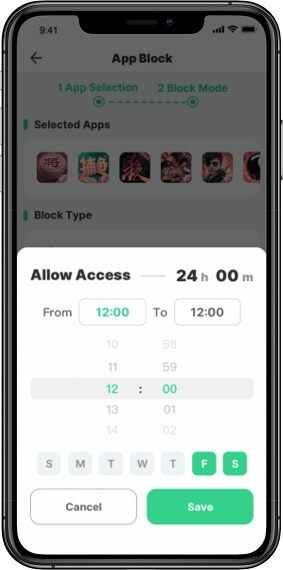 Features:
Set flexible screen time limits

Set limits on certain apps and games

Check all the activities on apps along with the frequency with which your kid is using it

Check the activity on websites

Filter out all the inappropriate content online

Track the real time location of your children remotely

Get detailed report of location history

Through geofencing feature you can set boundary limits and get alerted whenever your kid crosses these limits
2. Take Them Outdoor
In order to stop phone addiction, you should take your children out more often so that they start involving themselves in other outdoor activities and slowly get rid of the cell phone addiction. This way you can encourage them to be more active and this improves their health in the long run.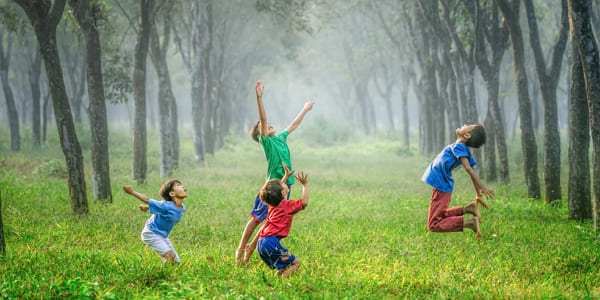 3. Reward Them
Instead of imposing rules on your children, they would get much more encouraged when you introduce a reward system. What you have to do is set some certain tasks for the day and also set certain limits on the usage of their cell phone. When your child follows your set schedule you can reward them. The rewards can be anything like taking them out for ice cream, getting their favourite toy etc.
4. Talk to Them
The cell phone addiction is pretty common in children of young age as their mind is not mature enough to decipher between the good and bad. You as a parent can sit them down and patiently make them aware of the harmful effects the cell phone addiction may have on them. This way they would understand your point and make better efforts to get rid of the cell phone addiction.
5. Be Mindful of Your Own Cell Phone Usage
Children offer learn from their parents and adopt the habits which they feel is normal since their parents do it. Make an effort to spend more time interacting with your children rather than on your cell phone. This way, when your children see that you are refraining from using your cell phone too much, they would take you as an example and get encouraged to change their habits as well.
Conclusion
As you can see from the above points, cell phone obsession and addiction is very common among the young children as well as adults. Parents should take necessary measures as soon as possible in order to avoid any kind of harmful effects. Make use of these tips to push your children towards a better life by adopting better and healthy habits. FamiGuard is a great app which can effectively stop phone addiction.
You may also be interested in:

By Tata Davis
professional in software and app technology, skilled in blogging on internet
Thank you for your feedback!