We know how much you adore your kids and you want to give them everything what they want. Like, you give them smartphones to fulfill the usual digital needs at a very young age out of love, which is completely natural. However, you would never want to see your kids involving in something wrong over the phone while browsing internet, would you? The internet is flooded with whole lot of websites that require attention of the parents so that the kids won't access those websites. There comes the need of blocking websites. Before they could engrossed in any such offensive website, you need to take actions at the right time. In this article, we will illustrate how to block a website on Safari with a professional, user-friendly and effective tool. Here you go!
Way 1: How to Block Websites on Safari with iPhone/iPad
If your kids are always involved in iPhone or iPad, you can do the trick on their devices too. Apple has given iPhone or iPad users to play with the settings in order to block certain websites. If you want to know how to block websites on Safari using iPhone/iPad settings, here are the steps.
How to Block Websites on Safari in iPhone/iPad for iOS 11 And Earlier
Launch Settings and go to "General" followed by "Restrictions"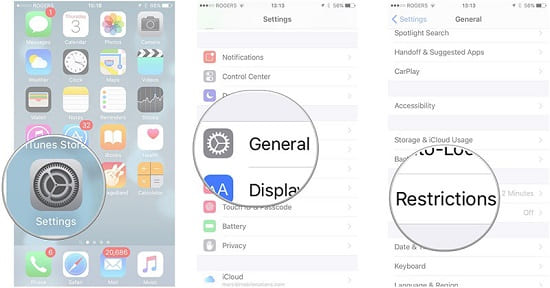 Hit on "Enable Restrictions". Then you need to enter a 4-digit password.

Confirm the password by again entering it.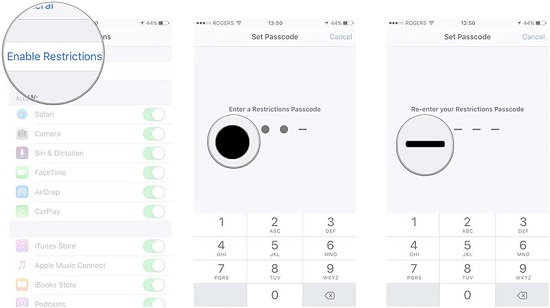 Now, go to "Websites" which may be found under "Allowed Content".

Hit on "Limit Adult Content"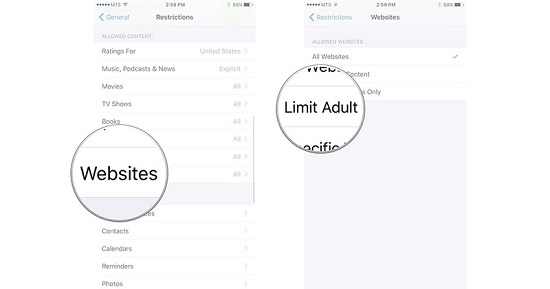 Simply click on "Add a Website" beneath "NEVER ALLOW".

Enter disliked URL and hit on "Done"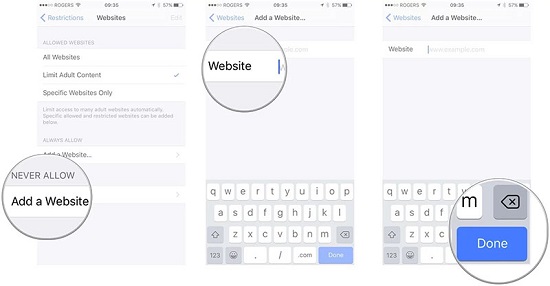 How to Block Websites on Safari in iPhone/iPad for iOS 16
 Open "Settings" on your iPhone and go to "Screen Time".

Choose "Content & Privacy Restrictions" and enable it on the next screen.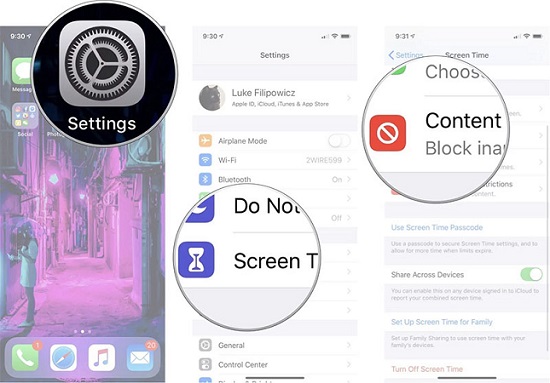 Followed by this, hit on "Content Restrictions" and go to "Web Content".

Now tap on "Limit Adult Websites".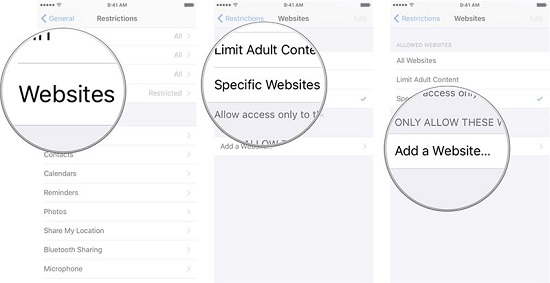 Now, tap on "Add a website" given under "NEVER ALLOW"

You can now type the website you don't want your kids to access.

Hit on "Done" in the last.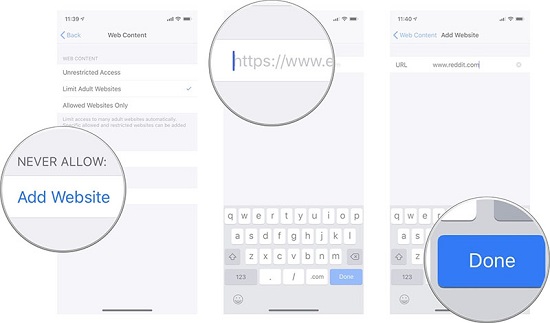 Way 2: How to Block Websites on Safari Mac
If you are a Mac user and concerned about blocking websites on Safari, don't worry anymore. We are sharing the steps for the same. Before you begin, make sure to create a separate user account for your kid.
Now, click on the Apple logo given on the top left corner and choose "System Preferences".
On the next screen, look for "Parental Controls" and click it.

Hit on lock icon and enter password followed by unlocking it.

Now, click on the user account you made (or if it is already made) and click on "Web" tab.

Hit on "Try to limit adult websites automatically".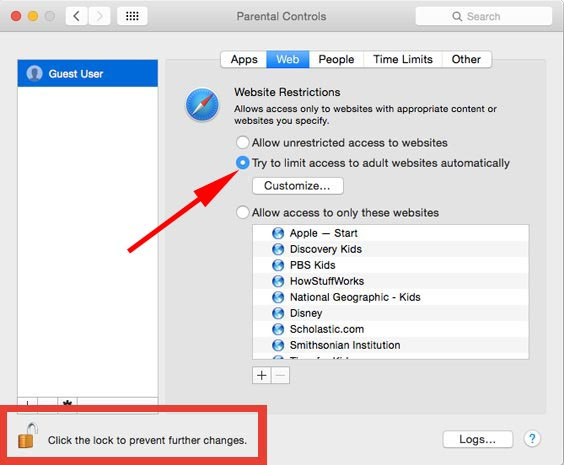 Hit "Customize" thereafter followed by clicking on the "+" icon under "Never allow these websites" section.

Start entering the websites to be blocked and confirm.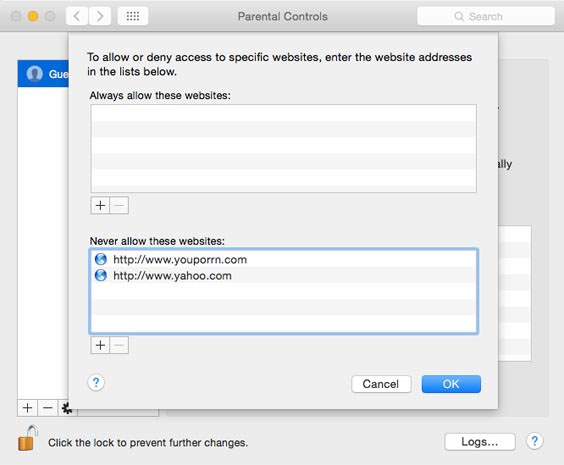 Extra Tips: Never Miss The Method to Block a Websites on All Android Browsers
After we know the ways to block websites on Safari, we also should know the ways to block websites on all Android browsers. We will tell you that FamiGuard is the most powerful website blocking app in parental control. With this app, the parents can throw away the worries regarding what their kids do on the phones all the time. It can help in monitoring your kids' online activities with ease. If you're concerned about certain websites that contain adult or offensive content, you can take help of the web filtering feature and then block the websites that you don't want your kids to access. Let us now look at the steps on how to use this.
Step1: Download FamiGuard on your device.
Step2: Register and login in the FamiGuard App.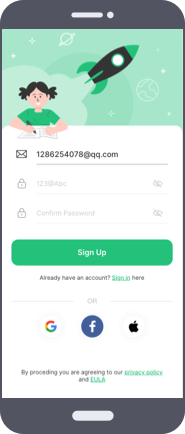 Step3: Install FamiGuard on kid's device.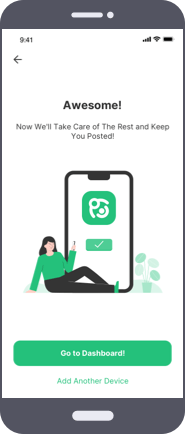 Step4: Now, you can monitor your child's phone and set a web block.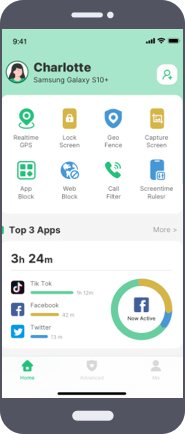 FamiGuard Goes Beyond Website Filtering
Not just blocking websites, you can look up to FamiGuard for its capability doing of several other things. Here are the things that it can do apart from just website filtering.
Set an alarm for geo-fencing. Parents can set a safe zone for kids and get alerted when the kid crosses that zone.

Tracking GPS location. You can get real-time location as well as check the location history of your child easily.

Set a limiting screen time. You can set schedule, lock and pause the usage of the device.

Comprehensive monitoring. The various activities can be easily monitored like web activity, app activity etc. You can even get the whole activity summary of your child's activity for the whole day.
As Android is a big part of mobile devices. FamiGuard will let the parents know the insights of what their children browse over the internet. This app will be of assistance in supervising the activities too. These features make the app stand out from the other methods and therefore we feel that using FamiGuard will be the best choice over anything.
Conclusion
By reading this article and reaching to the end, you will realize that it is not difficult to learn how to block a website on Safari nor is performing difficult. You can do it on your own without any technical specialties. If you want to learn how to block website on Android device, you also have a remarkable tool like FamiGuard, the work becomes much easier and things start getting settled on its own. We really recommend the tool for its simplicity. You can simply grab your hands on without wandering any further for the tools and apps that make false promises. We hope that you liked this post. Please share your views with us. Thanks!
You may also be interested in:

By Tata Davis
professional in software and app technology, skilled in blogging on internet
Thank you for your feedback!