Do you know that Snapchat users spend an average of 30 minutes a day on the app creating and sending snaps to their friends? That's almost 4 hours a week!
This may not seem like much, but it adds up. However, is all that time spent on Snapchat really a good thing, especially for kids?
Certainly not!
While Snapchat can be fun, it can also have many negative effects on your child. These include anxiety & depression, poor sleep, cyberbullying and exposure to sexually explicit images and articles.
So, it's important for parents to know how to block Snapchat app on their child's device. This way, they can limit screen time and protect their children from the overuse of app.
Part 1: How to Block Snapchat on iOS
Turning off the Snapchat app on your child's iOS devices is simple. Apple provides parents with a Screen Time feature that let them control and monitor their kid's app usage.
However, even if someone doesn't want to use this tool for some reason, there are plenty of third-party apps that offer Snapchat blocking features.
We have discussed both the methods below:
1. Use Parental Controls on Your Child's iOS Devices
The Screen Time parental controls is a tool that comes with every iOS device. It lets you see how much time your kids are spending on apps and set limits for app usage.
To block Snapchat, you will need to enable Screen Time on your child's iOS device and then create a four-digit passcode. After that, you can follow these steps:
① Prevent iTunes & App Store Purchases
The best thing you can do to keep your children from using Snapchat is to prevent them from installing it in the first place.
To do this, you will need to disable the apps installing options that is available under the Screen Time settings in your iOS device.
Here's how to do it:
Step 1: Pick up your kid's device and go to Settings > Screen Time.
Step 2: Tap "Content & Privacy Restrictions" and toggle the option on.
Step 3: Tap the "iTunes & App Store Purchases" tab and choose "Don't Allow" for "Installing Apps."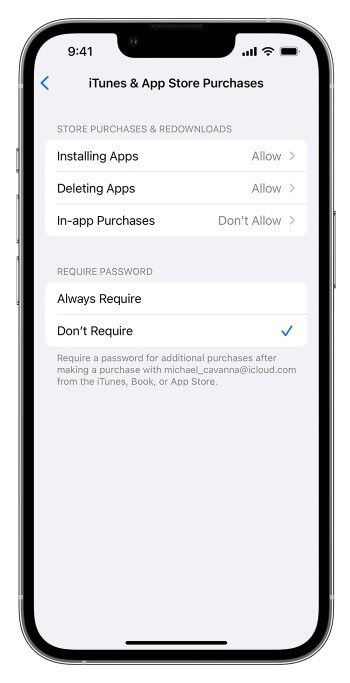 ② Allow Built-in Apps and Features
You can also trick your children into thinking you've taken away their Snapchat app by temporarily hiding it.
This option will make the app invisible, but it won't delete it permanently. You can unhide it at any time.
Here are the steps you need to follow:
Step 1: Navigate to "Screen Time" in the "Settings" app on your child's device.
Step 2: In the "Content & Privacy Restrictions" section, tap on "Allowed Apps."
Step 3: Now, find Snapchat in the list of apps and simply toggle it off.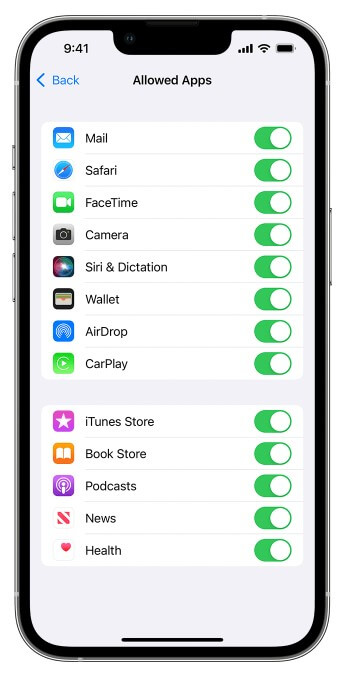 2. Use Famisafe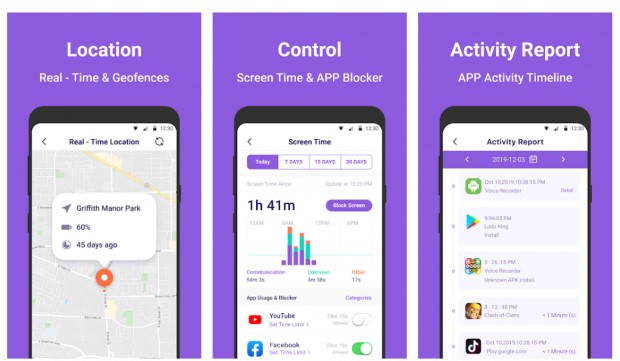 FamiSafe is a popular parental control app that helps parents monitor and manage their kid's online activities, making it easier than ever.
You can see what your children are doing on their devices, set screen limits, block inappropriate apps and websites permanently or for a short period of time.
Pros

Real-time location tracking

Instant geofencing alerts

App blocking & usage limits

Track apps history report

Works with both iOS & Android
Cons

Cannot monitor calls or texts

Kids can see & uninstall app
3. Use Freedom
2. Use Famisafe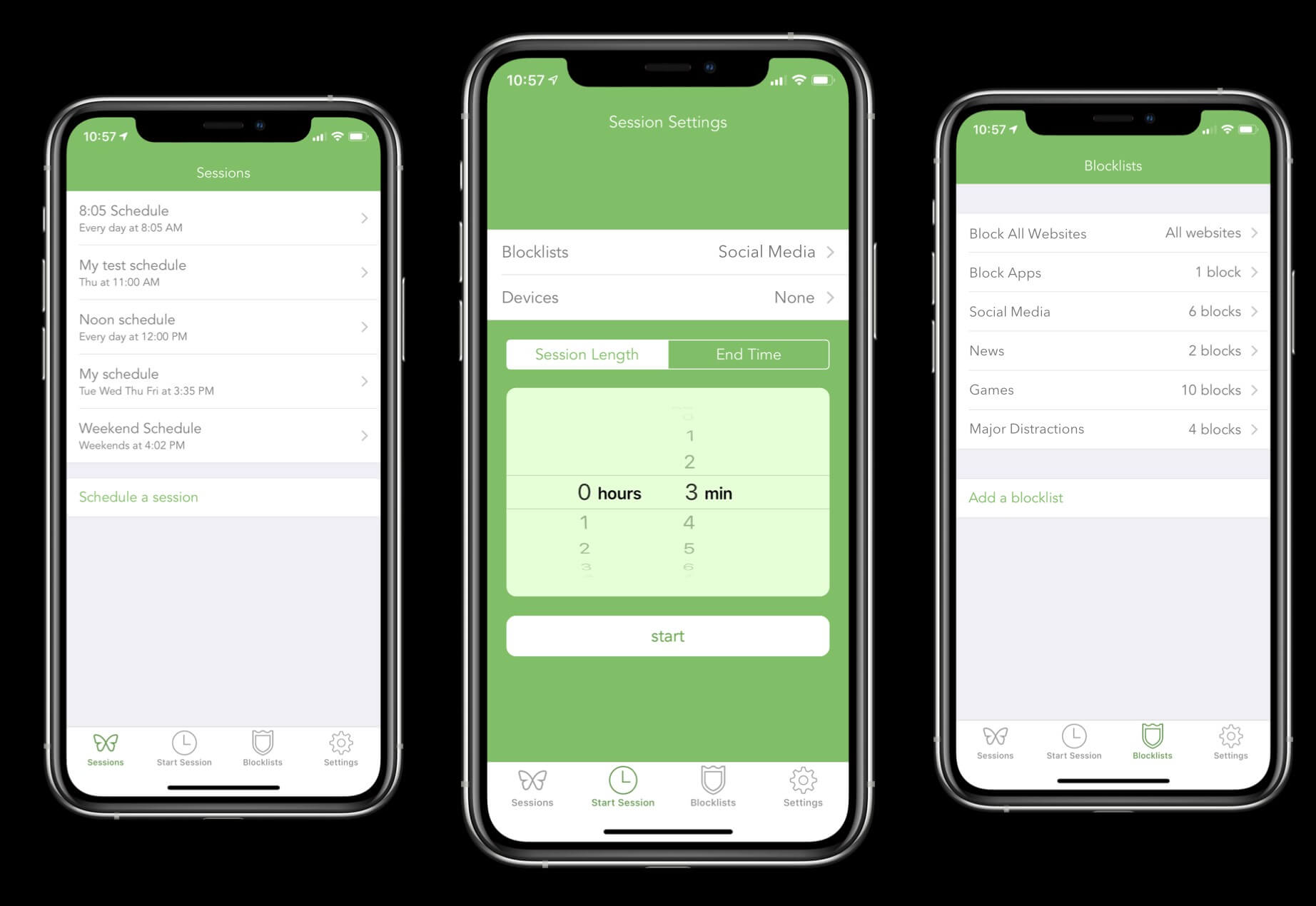 The Freedom app will help you to keep your children focused on their homework and chores by blocking them from visiting websites, apps and social media sites like Snapchat.
Freedom gives you the power to block websites, apps or the entire internet for a certain period of time. This helps you keep your children from being distracted by online activities.
Pros

Sessions lockout

Blocklist scheduling

Syncs with all devices

Simple user-interface
Cons

Too simple to remove

Only offers basic features
Part 2: How to Block Snapchat on Android
For Android users, there are several ways to block Snapchat. You can use a third-party application, opt for the Parental controls feature in Google Play Store or even download the Family Link app.
If you're not sure which one is the best monitoring method or offers the excellent features, read on to find out more. We'll discuss all the methods below with step-by-step instructions.
1. Use Famiguard
Famiguard is a popular choice among parents who want to keep an eye on their children's smartphone use. It's easy to use, and even parents who aren't tech-savvy can use it.
This app comes with tons of great features, including app blocking, web filtering and location tracking. It also has a dedicated dashboard that lets you see all the activities taking place on your child's device in real time.
At the top, you can choose to limit how much time your child can use apps. For example, you could set up a schedule that blocks all app usage at night: 9pm to 7am for your kids.
Location track & geofence alerts

Set daily device usage limits

Apps activity history report

Intuitive screen capture tool

Call log and text message history

Compatible with Android 6.0 to 12
FamiGuard makes it very easy to block the Snapchat app; just follow the steps below:
Step 1: Create a FamiGuard account and then sign in to the application.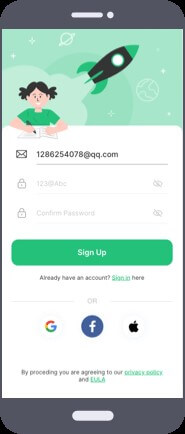 Step 2: Follow the on-screen instructions on the main screen to add your child's Android device.
Step 3: After adding the device, tap the "App Block" and select "Snapchat" to block it.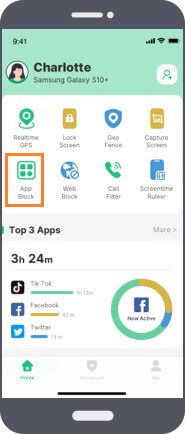 2. Use the Google Play Store app
The Google Play Store has a parental controls feature that allows you to restrict access to various items, like apps, movies, music and books, etc.
This method makes it easy to block your child from installing any new apps. You can even protect the settings so that they won't be changed by creating a PIN.
Here's how to use it:
Step 1: Open the Google Play Store app on your child's Android phone or tablet.
Step 2: In the top-left corner, tap the profile icon, and then choose "Settings."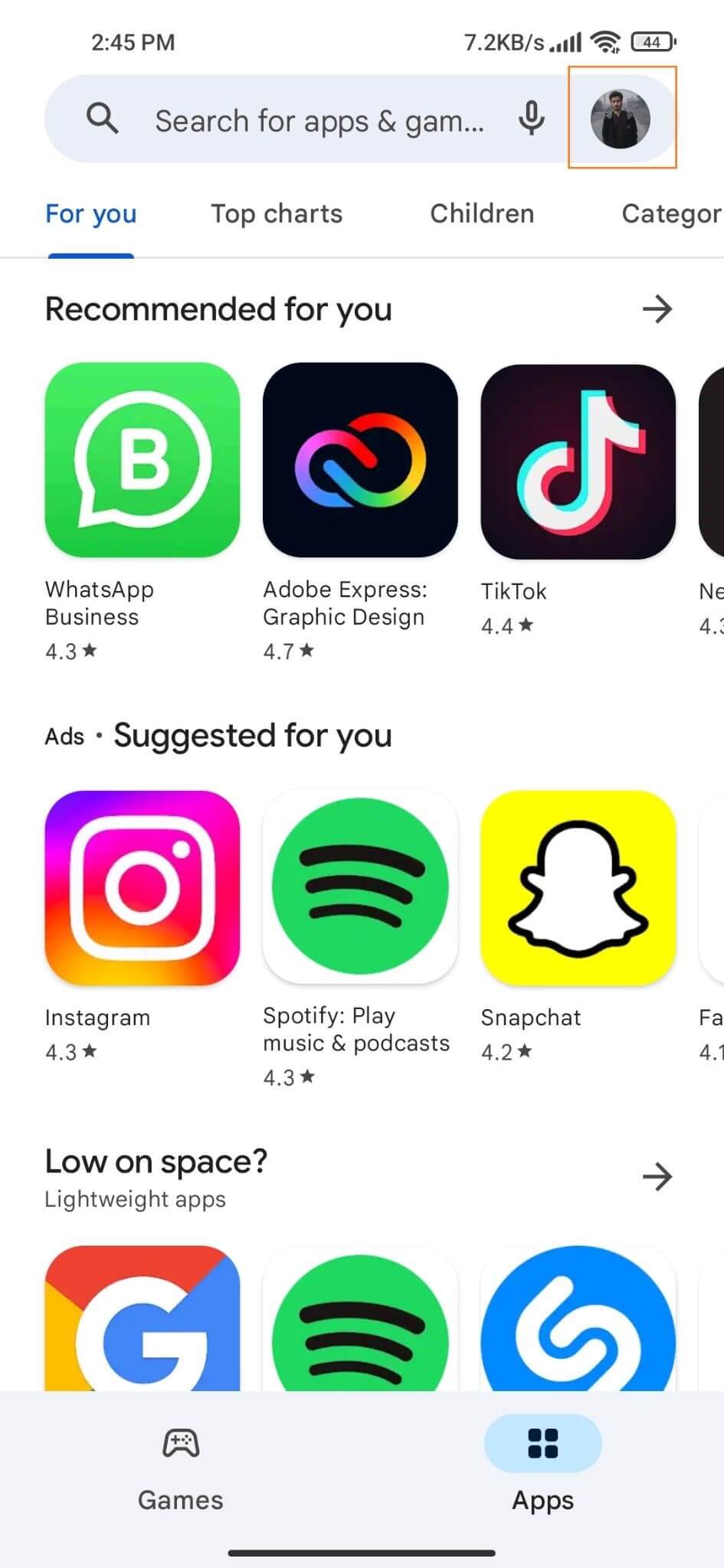 Step 3: Scroll down to "Family,"option and then turn on "Parental Controls."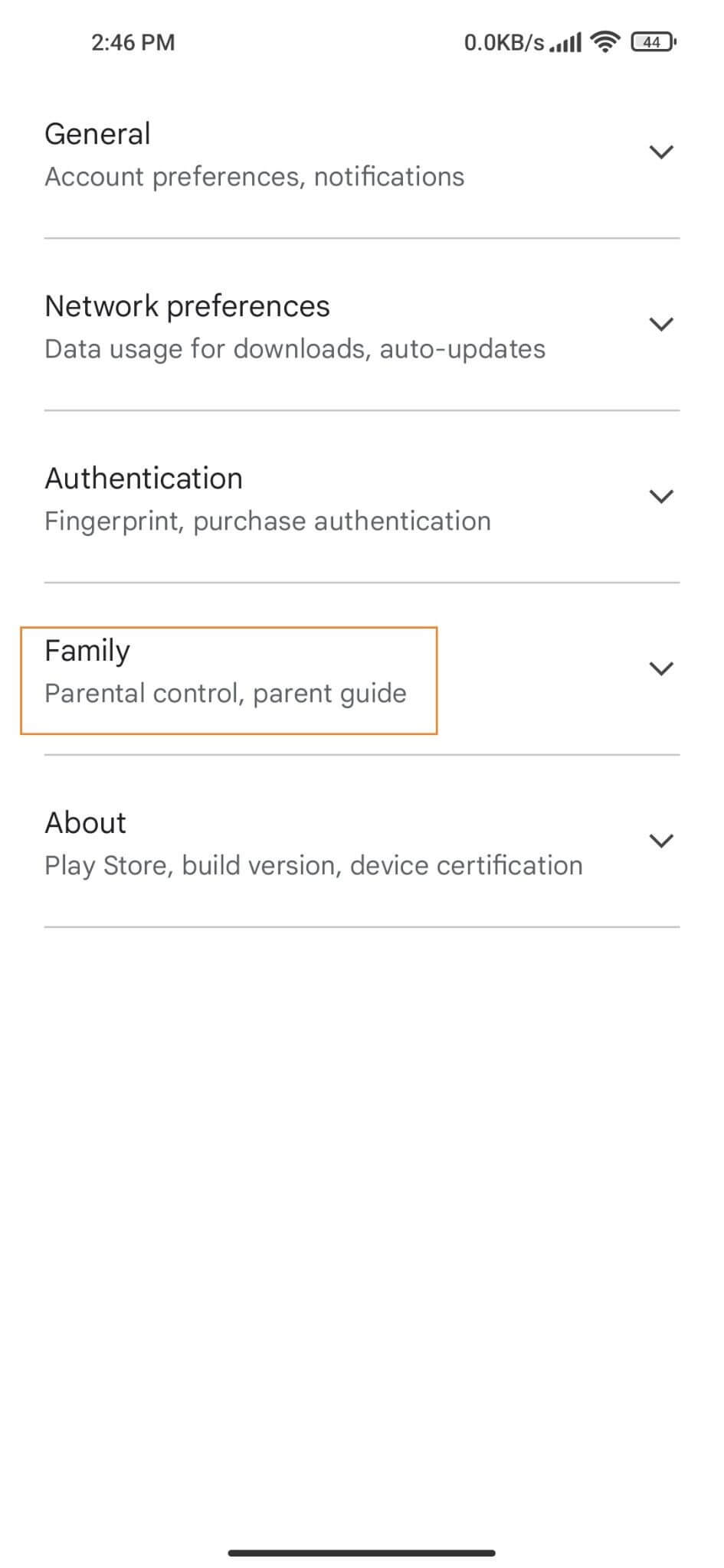 Step 4: Then, go to the "Apps & Games" section and block the app categories you want to.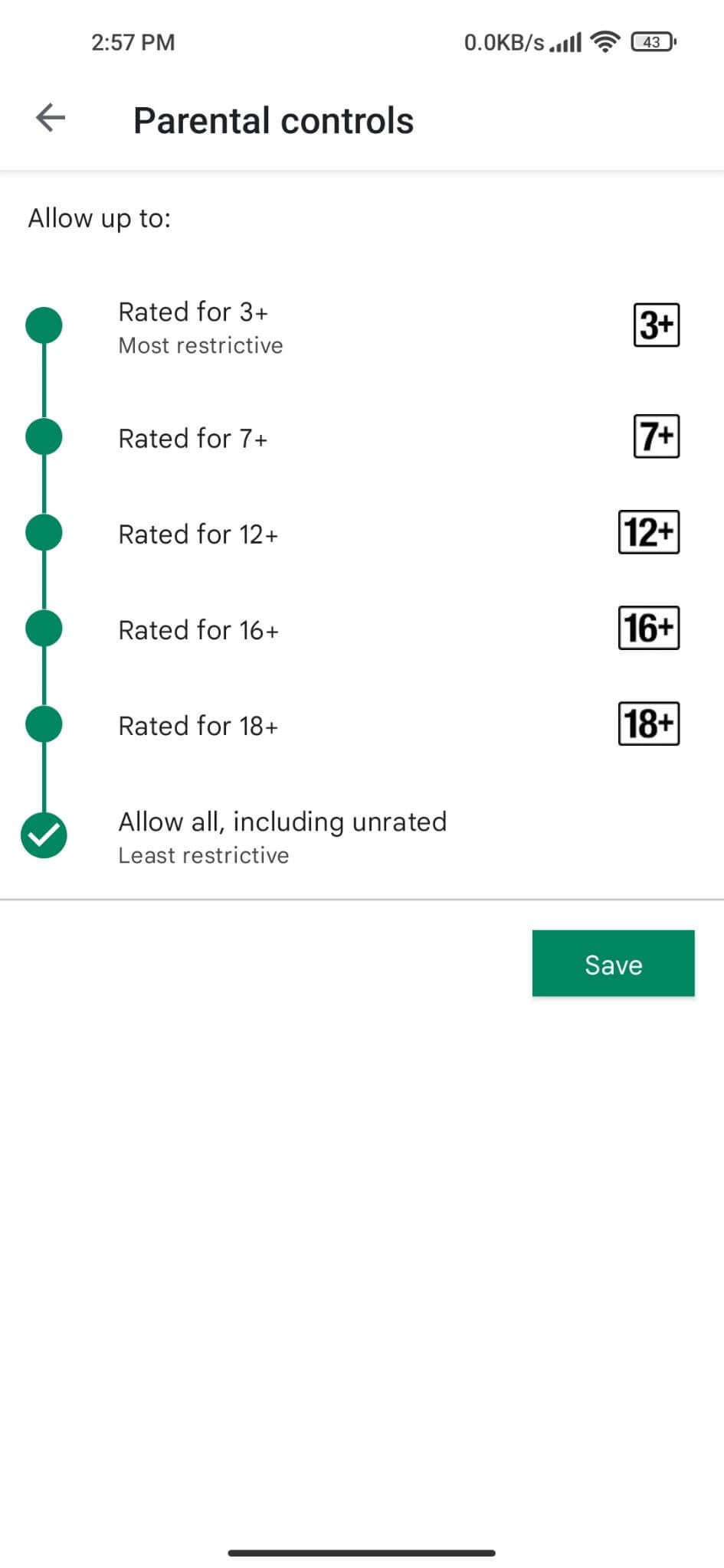 3. Use Google Play Family Link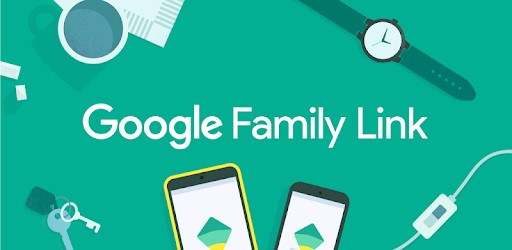 Google Play Family Link is a parental-control app similar to those we've mentioned above. It lets parents set rules for their children under 13 and manage their apps, screen time and more.
Once you have downloaded FamilyLink onto your own device and linked it to your child's, you can easily control and monitor their phone usage from your device.
To block Snapchat, just follow these steps:
Step 1: Open Family Link on your device, then choose the child you want to manage from the list.
Step 2: Search for the card titled "Apps Installed" and then select "More."
Step 3: From there, look for the Snapchat app and choose whether to allow it or not.
3. Use Boomerang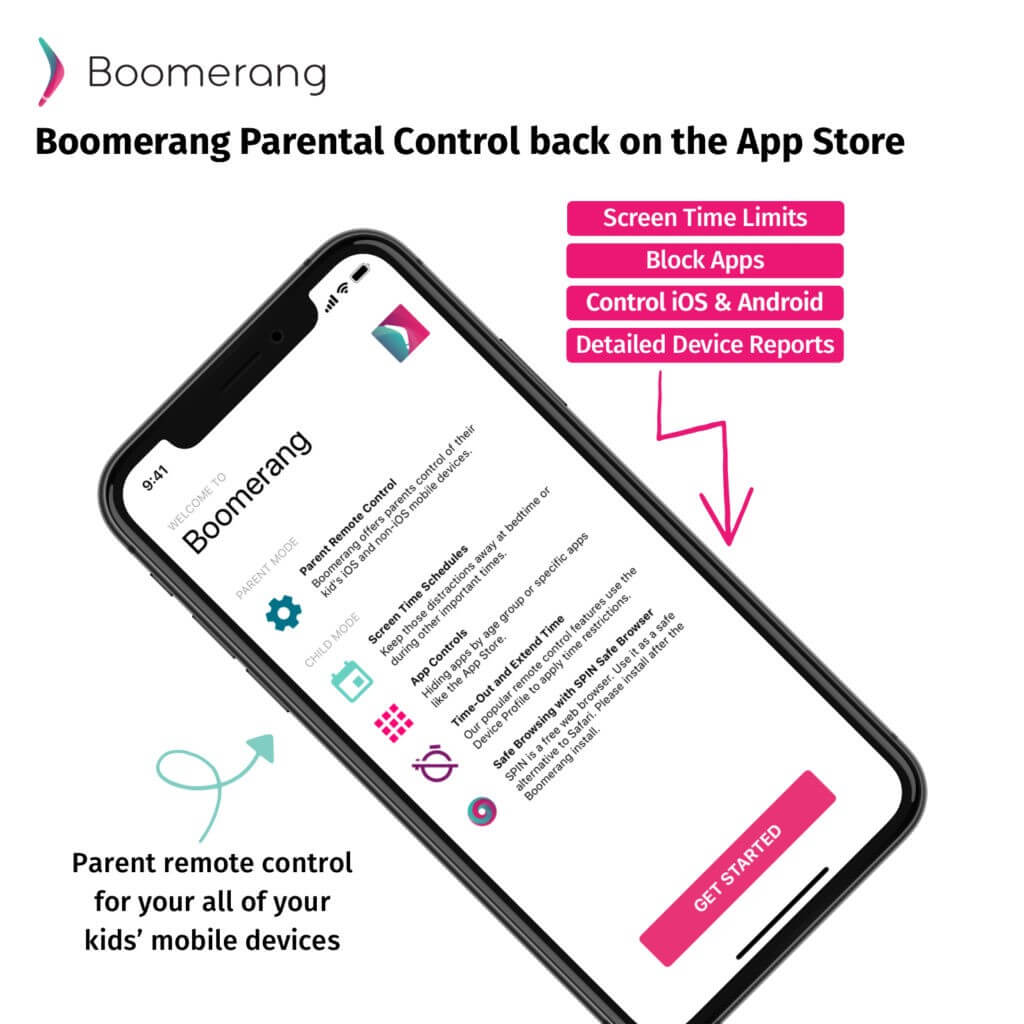 Boomerang is another great parental control app that allows you to set time limits on your child's device usage.
With this app, you can control which apps and websites your child has access to, set a schedule for shutting down the phone and approve or block new apps when they're installed on the device.
Pros

Supports geofencing alerts

Call and SMS monitoring

Screen time usage scheduler

Aanage or block apps usage

Track all YouTube activites
Cons

Free trial lasts only 14 days

Single-device plan is expensive

Only mobile devices are monitored
Part 3: How to Block Snapchat on Router
If you'd like to block Snapchat on all devices on your home network, then you'll need to block it at the router level.
Doing this will prevent any devices that are connected to your router from accessing Snapchat. This is a great solution if you have multiple kids and devices in your home, as it will block Snapchat on all of them at once.
Here's how to do it:
Step 1: Create an OpenDNS account and add the OpenDNS nameservers to the DNS configuration section of your router.
Step 2: Log in to OpenDNS through your browser, go to Settings, and select "Add a network". Here, enter your IP address and click "Add this Network" to set up OpenDNS servers on your network.
Step 3: Go to "Web Content Filtering" now, and under "Manage Individual Domains" enter the URL or IP address of the Snapchat servers you want to ban and then click "Confirm."
Conclusion
Snapchat is a fun app with lots of cool features, but it can also lead to negative effects on your child's mental health or make them addictive.
Therefore, it's wise to keep your children from using Snapchat on their devices. In this article, we came around various methods on how to block Snapchat app both on iOS and Android devices.
You can use any of the methods as per your need and convenience. However, for a truly effective way to monitor and control your child's online activities and limit the device usage, we recommend Famiguard.
You may also be interested in:

By Tata Davis
professional in software and app technology, skilled in blogging on internet
Thank you for your feedback!