Setting boundaries or restricting the access to websites is experienced quite often in a professional environment. Sometimes, parents too resort to such measures to protect their kids from browsing the unfavorable things over the internet. For instance, social networking and video streaming sites are the preferred ones. But, children can still access to blocked websites now, we listed 10 ways to get on blocked websites, I think parents should read this article most, because we also recommend a way to block inappropriate websites permanently. And we are going to tell a way to do parental control easily.
Part1. 10 Ways to Access Blocked Websites (Parents Must Read)
Check out the 10 common ways to access blocked websites. These methods include the use of proxy websites, extensions, DNS hack, VPN, and others. Let's keep reading to learn:
Way 1: Use Proxy Websites to Become Anonymous
Easiest way to access blocked websites is via the help of the proxy websites. Basically, when you open blocked websites using proxy server, it conceals that particular blocked site from the ISP. Thus, enabling you to get on blocked websites. Here are some of the best known proxy websites.
Hidemyass.com

Proxysite

Spysurfing.com

FilterByPass.me

Skullproxy

Megaproxy

Way 2: Use VPN to Unblock Websites
Next is the VPN (Virtual Proxy Network) to access blocked websites. It is basically a secret and secure path way that enables your device to establish a connection with another network. Hence, allowing you to gain access to blocked websites. This also masks your IP address with that of other network's IP address from an area far away from your geolocation. Here a couple of best know VPNs.
Way 3: Recast URL for a Secure Connection
URL recasting may sound too tricky and technical but, in fact, it is as easy as 123 thing.
Well, let's understand how. Basically, if some website is blocked that sometimes may require you to access it through secure connection. For this, you simply need to add "https" prior to writing the website url. For instance, "https://www.youtube.com/". This implies that to protect your information, the security certificate is enabled over the website and it won't open without it.

Way 4: Visit Web2Mail to Access Blocked Websites via Email
This one is quite uncommon but yes, it works well enough to let you open blocked website online. For this, you need to visit "Web2Mail Lite" and you're enabled to search the web with the help of your email. In case, you wish to search for a specific content, enclose the desired search term as the subject of the email and send it to them. In just a matter of 5-6 minutes, you'll get a reply for them that encloses the latest content pulled from the renowned search engines.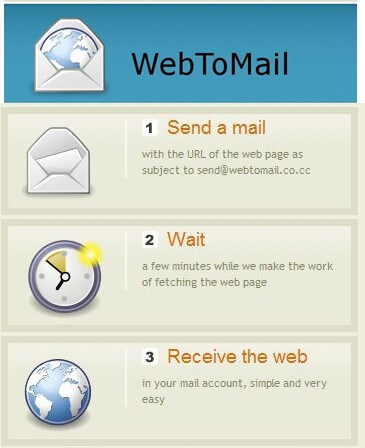 Way 5: Make Use of IP Address Instead of URL
Conventionally, we use URL to visit a particular website. But they have a dedicated IP too. When a website is blocked, the authorities may just have blocked the URL of the website instead of their IP. Hence, try making use of the IP address to when you wish to access blocked website. To get hold of IP address of a particular website, execute the command prompt and punch in "www.websitename.com" followed by Enter. You'll now have the IP address on your screen. Enjoy!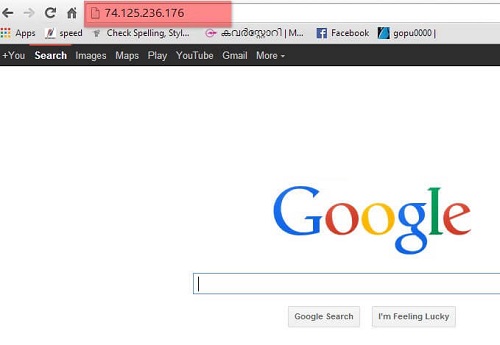 Way 6: Visit Wayback Machine to Open Blocked Websites Online
Yes, Wayback machine is a service that lets you open blocked websites online. Basically, it holds the a copy of several different websites which can be accessed by you to browse the older version of that website.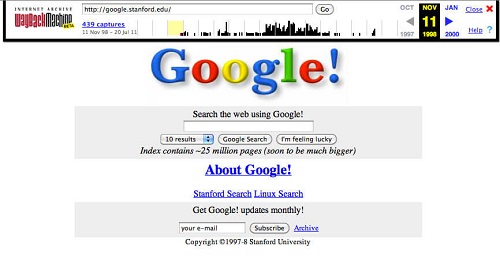 Way 7: Set Network Proxy to No Proxy in Browser'S Settings
There can be several proxy addresses assigned on a particular network to effectively control what can be browsed on a particular system and what not. For one proxy some websites might have been restricted while for another it can be accessible. Therefore, simply get into the settings of your browser and look for "connections/network options". Then opt for "no proxy" option to gain back unrestricted access to blocked websites.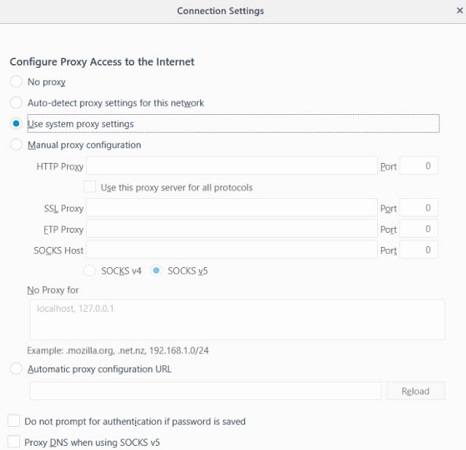 Way 8: How to get on Blocked Websites Using Rss Feeds
In some cases, an RSS feed can be use to open blocked website. For this, the website must allow subscribe-able RSS feeds and can be read through the emails received. In this way, you're enabled to access even blocked websites.
Way 9: Access Blocked Websites by Replacing DNS Server
A yet another way to see blocked websites is by making use of Google DNS or OpenDNS. Off lately, CloudFlare also launched their 1.1.1.1 DNS service via Android and iOS apps. Moreover, it claims to be a privacy-focused and the fastest DNS service.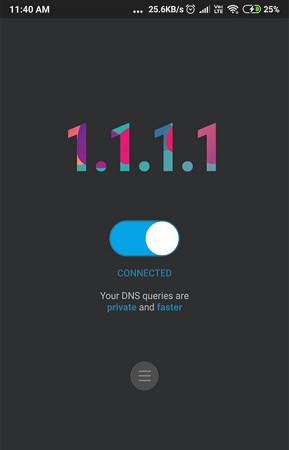 Way 10: Open Blocked Websites via Google Translate
Lastly but not the least, Google/Bing Translate is another way to access a blocked website. Google/Bing Translate is generally not banned anywhere and hence, can be used to translate the name of the blocked website into other languages, followed by using the translated name to access the site.
Note:
We must note that children can easily access blocked websites through the 10 methods we mentioned above. As parents, we have to pay attention to this matter. For the sake of children's Internet safety and mental health, we must seek a method to manage children's Internet searching easily and a way to block inappropriate websites permanently. Let's move on.
Part2. FamiGuard: How to Block Websites on Kid's Phone Permanently
Well, now that you know about how children can see blocked websites, it is important for you (as a parent) to protect your kid from making use these ways to access blocked websites. And for this purpose, we would like to recommend you a powerful tool that can empower you to have full control over your kids' device. With FamiGuard you can set rules to effectively filter web and only allow your kids to browse safer websites.
Tutorial:
Step 1:Install FamiGuard on Your Devices.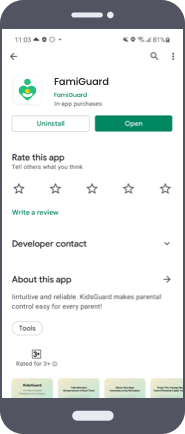 Step 2:Register and create a new account of FamiGuard, then log in.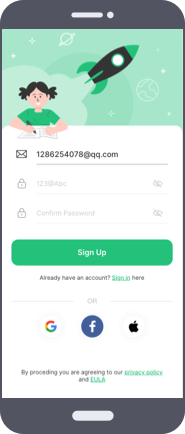 Step 3:Install FamiGuard on kids devices.(Note: Only for Android devices now)
Step 4:You can start to monitor your kids' phones and set web block, Geo-Fence, etc.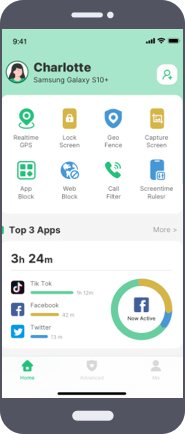 More Features of FamiGuard
Location Tracking - With FamiGuard you can accurately track live location of your kids' device on the go.

App Time Control - You also can remotely block any offensive or unfavorable apps installed you're your kids' device.

Maintain Geofence- Enables you to mark boundaries as the safe zone and as your kid transgress the boundary, you'll immediately be notified of it.

Activity log - You can keep a record of all the activities performed over your kids' device and fetch the entire log on the go.

Schedule Screen Time - If your kids are glued with their devices, then scheduling screen time of their device via FamiGuard can certainly prove to be beneficial for you.
Conclusion
With all that highly classified information, it's now time to conclude the topic. We now believe that you have all the breadths and depths of blocking and accessing websites. It's not up to you efficiently you make use of this information to save your kids from dangers of internet.
You may also be interested in:

By Tata Davis
professional in software and app technology, skilled in blogging on internet
Thank you for your feedback!