Nowadays, with the rapid increase of gambling sites, which your kids can easily access with a compatible device. And for this reason, parents need to monitor their kids very well.
The question is, "how can parents block gambling games on kid's phone?" The preferred method is block gambling sites on your child's phone. Now, you are wondering how that is possible. I suggest you keep reading to learn more, but before that, let's take a brief look at the dangers of online gambling.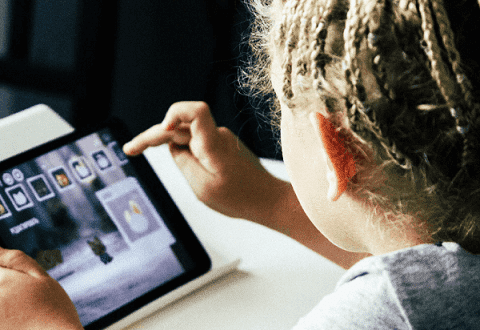 Table of Contents
Part1. The Dangers of Online Gambling Sites for Child
The participation of children in online gambling is at an alarming stage. Research and studies show that about 70% of kids do usually get into online gambling. The advertisements surrounding the games have got to the reach of young people in society. Parents really need to understand the danger of online gamblings on kids.
Those gambling games are based on luck, and there are higher chances of losing. Moreover, children can easily get addicted to them, especially if they get a win in their first few trials. Addiction to online gambling will inevitably affect a child's school grades. Such a child will start spending less time on studies, which will result in low grades.
The worst of the dangers include debt and stealing. A time will come when their monthly allowance will not be enough to finance their online gambling and be left with no other option but to loan from friends, or steal from their family members. The dangers of online gambling go on and on, and may also include smoking and drug addiction. 
Here is the question, how to prevent kids from online gambling addiction? You can first talk about the dangers of online gambling games addiction with your child. If that doesn't work, then you need to use apps to monitor your child's online activities and block gambling sites on their phone.  
Part2. These 5 Apps Can Help You Block Gambling Sites on Kid's Phone
There are many gambling blocker apps, but in this article, we will only introduce you to five (5) of them. We highly recommend these five (5) because they have been tested and all works well at blocking online gambling games.
1. FamiGuard App - Editor's Best Choice
The first one on the list is the FamiGuard app. This gambling blocker online is a fully packed parental control application that helps parents supervise their child's smartphone and internet usage. Trust me, FamiGuard is the best, and it's like setting up a monitoring squad on your child. Its amazing features include:
Internet monitor: It allows parents to view their child's browsing history and social activity, knowing if their child is playing online gambling games.

Web content filter: With FamiGuard's Web filter, your child will never access any online gambling sites with their smartphone browser. 

Site blacklist and whitelist creator: You can submitting the URLs of Gambling categories to FamiGuard as blacklists. One-button block is provided.

Screen timer: It allows you to limit your child's cell phone usage time to prevent them from getting addicted to gambling games.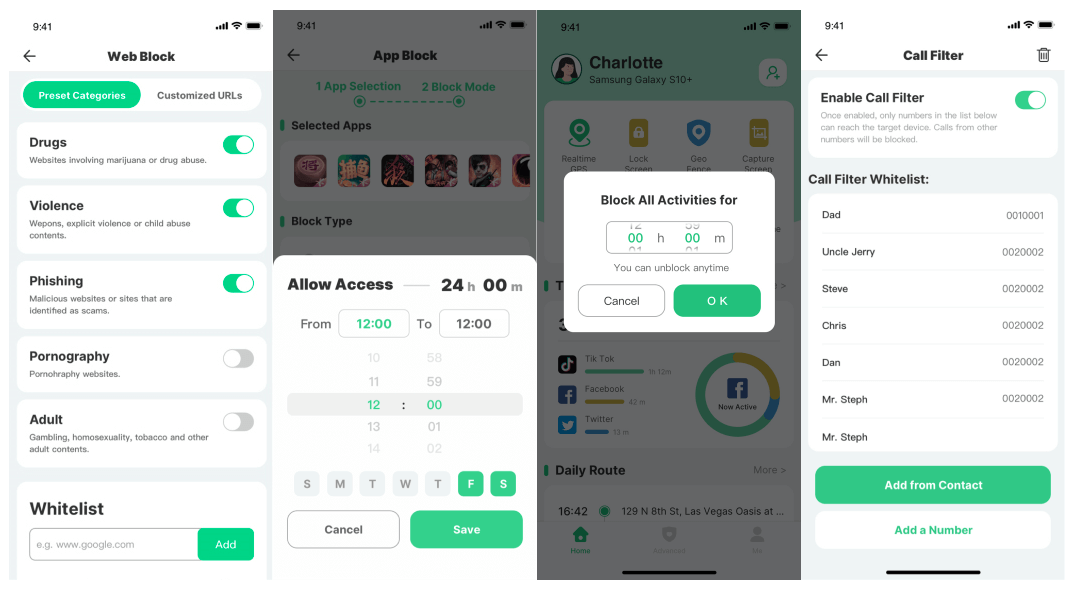 Pros

Free demo and 3-day free trial is offered to you for experiencing the app without any cost.

Very easy to use with intuitive user interface.

No need to root before using the app.

More supported phone monitoring features like content filtering, real-time location tracking, etc.
Cons

The iOS version of the app is under developing.
How to Block Gambling Sites by using FamiGuard?
Compared to other similar apps, FamiGuard offers more comprehensive solution for blocking inappropriate content on your kid's phone. And it is very easy to setup and use. You can follow the steps below and get started.
Step1. The first step is to install FamiGuard on your Device.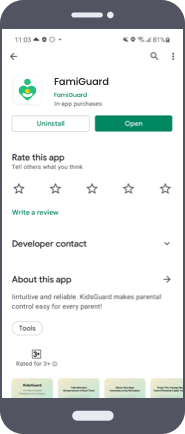 Step2. Register and login on FamiGuard.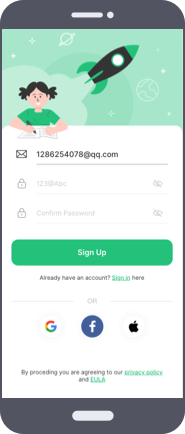 Step3. Install FamiGuard on your Child's device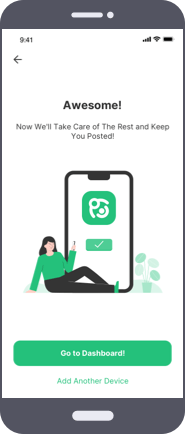 Step4.You can monitor your child's device and set up web filters and block gambling sites on your kid's phone.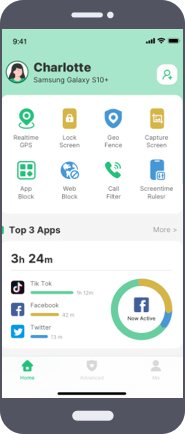 2. FamiSafe (8.5/10)
It's very similar to the first one. As a gambling blocker app, FamiSafe can also assist parents in blocking every inappropriate website on their kid's phone.
Its web filter is available for parents to view their child's web history, including that of the incognito mode, block online gambling sites, and create a list of websites (Whitelist) that are good for the child.
FamiSafe also offers App blocker. With this one, you can limit and block some unwanted apps from your kid's smartphone. I think this feature is useful for blocking gambling games that are mobile applications.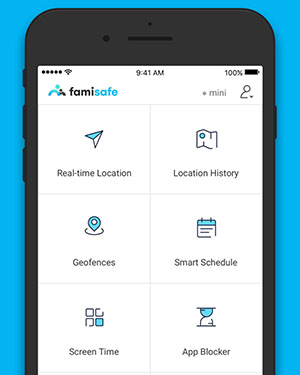 Pros

No need to jailbreak or root the iOS and Android devices before using the app.

It can load smoothly without any issue.

It has a user-friendly interface.
Cons

Limited features for the iOS and the free trial version.
3. Net Nanny (8/10)
Net Nanny is an all device parental control application. It works on smartphones, iPhones, and desktop. The software also offers fantastic features like screen time management, app blocker, pornography blocker, internet filter, and location tracker.
The web filter works similarly to the previous two, but in this case, you can only block 14 website categories that include gambling and pornography. Net Nanny is designed to alert parents when kids are surfing unsafe apps and can reveal the content of the app to parents.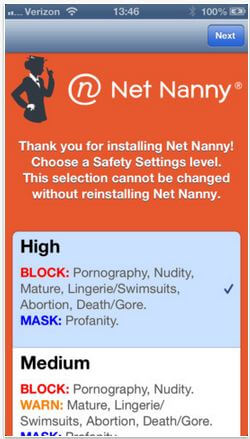 Pros

Nice user interface.

The website blocking feature works great.
Cons

The app is quite expensive.

Lack of some phone monitoring features like location tracking.
4. SecureTeen (7.8/10)
Here's another reliable gambling blocker app. Secure team allows parents to supervise all that's going on their child's phone, including calls, messages, and apps. As for blocking gambling sites, this software offers parents the web filtering technology.
With this feature, parents can easily control the type of website their child can access and block inappropriate content.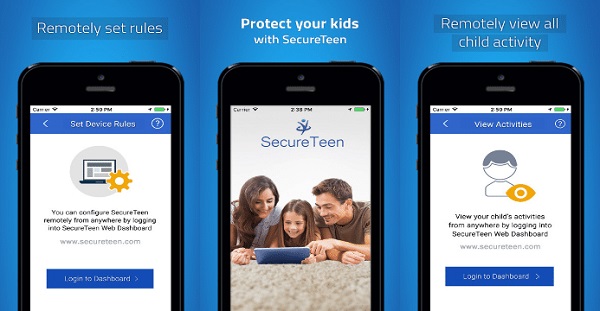 Pros

Simple to install and setup.

User-friendly website.
Cons

Limited choice of supported features.

Most of the features only work on Android devices.

Only one subscription plan.
5. Kidslox (7.5/10)
The most powerful thing about this gambling blocker is its content blocker. The blocker allows you to shield your child from unsuitable URLs. Besides, you can also manually block URLs of websites that you presume or perceive to be harmful to your kid's well-being.
Kidslox's app blocker is another useful tool for parents if you want to set usage limits or block some certain apps on your kid's device.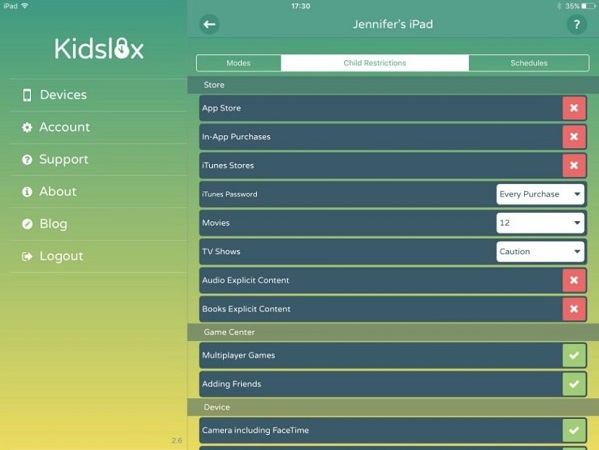 Pros

Cheap and easy to use.
Cons

Some features are not accurate, like content blocker.

It does not offer any cell phone monitoring feature.
Last Thought
There are no better ways to prevent children from participating in online gambling than to outsmart them technologically. And FamiGuard has already helped so many parents out.
With FamiGuard, Parents can monitor their children's whereabouts, and even their online activities 24/7. Moreover, this gambling blcoker is known for delivering all that it promises- the positive reviews gotten from parents ascertain it. In conclusion, FamiGuard is the best choice for saving your child from the danger of online gambling. And it comes with more amazing features that you can choose from.
You may also be interested in:

By Tata Davis
professional in software and app technology, skilled in blogging on internet
Thank you for your feedback!