As the technology is improving, smartphones with more number of exciting features are being introduced. Not just the adults but even the young kids are getting hooked on to the screens of their smartphones on an everyday basis. This addiction of cell phone among the children needs to be controlled. If not, your children may suffer from early onset of several health issues which may pose certain risks long term. Some common health issues which crop up with the continual use of cell phones include back problems, eyesight problems, obesity, insomnia etc.
This addiction of cell phones at an alarming rate has made more and more parents incorporate the several available apps for controlling the screen time of their kids. With so many apps available for this purpose, you may wonder which are the best apps to limit screen time among these? Here, you will find the top 8 apps which are great for screen time controlling.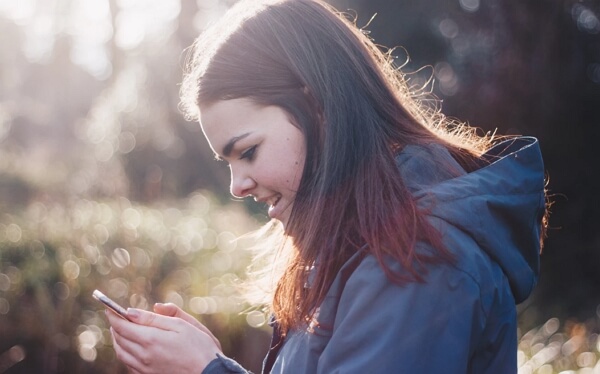 Some Truths About Child's Screen Time
1. Kids are spending the least amount of time outside, lesser than even prisoners
According to a survey which was a part of Percil's Dirt is Good campaign, children from the age group 5-12 years old are spending less than an hour in a day outside. This way the kids do not get enough physical exercise which may be detrimental to their health and development.
2. 1 out of 4 kids feels that video games are a form of exercise
According to the report given out by Youth Sport Trust Charity's Class of 2035, more and more kids a are thinking of video games as a form of physical exercise. Physical exercise and being active is very essential for the young kids. This is why it is very important that kids must be taught the importance of physical exercise and they must be motivated to go outside and play rather than slouch at home playing video games all the time.
3. 4 out of 5 kids have a social media account by the time they reach 12 years of age
The minimum age for most of the popular social media sites is 13 years, but these days you can see several kids lying about their age while signing up for these social media platforms and are already on them before they even turn 12. If you see your child expressing interest in joining social media, you must not allow them if they are below the age of 13. If they are 13, you must instill some necessary measures which they may need to be careful about while on these social media sites.
4. 6 out of 10 kids are unable to get the sufficient amount of sleep
Due to cell phone addiction, several children lay awake during the late hours of the night fiddling with their phones. This causes them to sleep late and as they have to go to school early morning, they end up getting lesser hours to sleep. Before you know it, this habit becomes an addiction and that is when serious health issues start to crop up.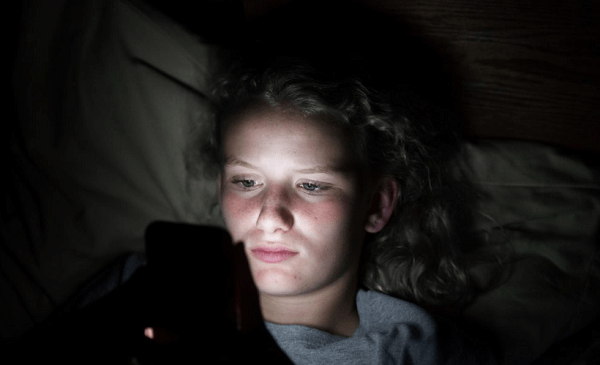 5. Average age at which most of the children get their smartphone is 10 years
It is true that smartphones can prove to be beneficial in many ways. However, when it is introduced at such young age, when the kid's minds are not mature enough, several problems crop up. That is the main reason why you as a parent would have to discuss in detail about the pros and cons of owning a cell phone and also its safe usage prior to handing them over a new cell phone.
Some Recommendations by American Academy of Pediatrics Regarding Screen Time:
For all the children who are below 18 months of age, their screen time must be limited to video calling.
For all the children who fall between the age group of 18-24 months of age, screen time can include high quality video but with careful supervision of parents.
For all the children who fall between the age group of 2-5 years of age, screen time of 1 hour a day for high quality video can be permitted but parental supervision is necessary.
For all the children who are above 6 years of age, limits to screen time have to be established so that the cell phone does not take over your child's life and cause any harmful effects to their health.
8 Best Apps to Control Screen Time for Your Children
As you can see above, there are some certain measures which need to be taken by the parents if they wish their children to lead a happy and fruitful life. The apps to control screen time mentioned below can help them in doing so.
1. FamiGuard Parental Control
FamiGuard is one of the most popular parental control apps which can be effectively used to limit the screen time of your children's cell phone devices. This tool makes parental control very easy. Not only does it help set healthy screen limits on your children's device, it also helps the parents keep a check on their kid's activities on their cell phones. This way, parents can ensure that their kids are safe and sound.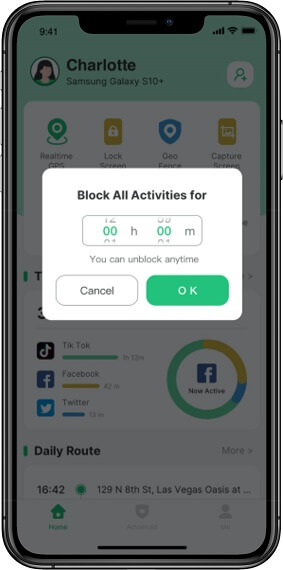 Features:
Set screen time restrictions on children's phone. And the screen gets locked once time is reachedSet screen time restrictions on children's phone. And the screen gets locked once time is reached

Set time limits on the usage of certain apps, only during this time the apps would be accessible to the kids

Check the activities on the app, for how long it has been used in a day and how frequently your child is using it

Check website activities to see what kind of content is being accessed by your child

Block any form of inappropriate website on your child's device

Track real time location of your kid and also access the entire location history

Set boundary limits through geofence and get immediately alerted when your kid crosses these limits
2. Qustodio Parental Control
Qustodio is one of the best parental control apps out there which does not just support the screen time control of children's devices but comes with a lot of extensive features which prove to be very useful in managing the activities of your child on their cell phone. With the help of this app, parents can be stress-free knowing what their kids are upto at all times.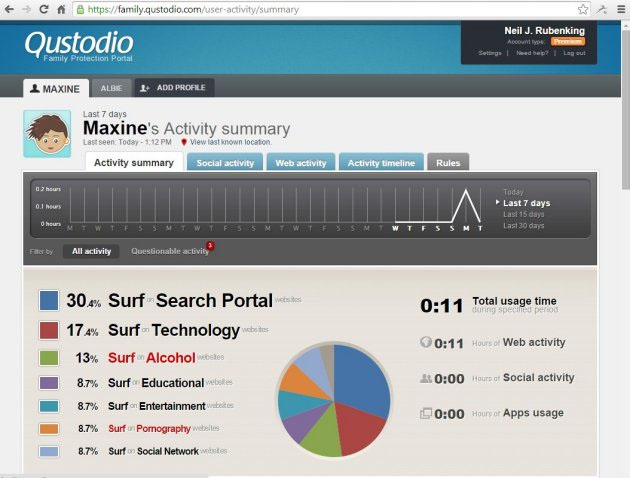 Features:
Interactive dashboard which is easy to navigate

Set healthy limits to the usage of cell phone devices by your kids.

Powerful web filtering technology

Control apps and other games installed on your kid's device

Track all the incoming as well as outgoing messages and calls

Track real time location of your child

View the activity on several popular social media platforms including WhatsApp, Facebook, and Twitter etc.
3. Screen Time Parental Control
This app is one of the most effective apps which can be used to efficiently control and manage the screen time of your children on their cell phones. Parents can set a time limit on the usage of cell phones by their kids on an everyday basis and reward them whenever they are successful in following the screen time restrictions. With the help of this app, you can chart out a strict schedule which would have to be followed by your kid in case they want to continue using their cell phones.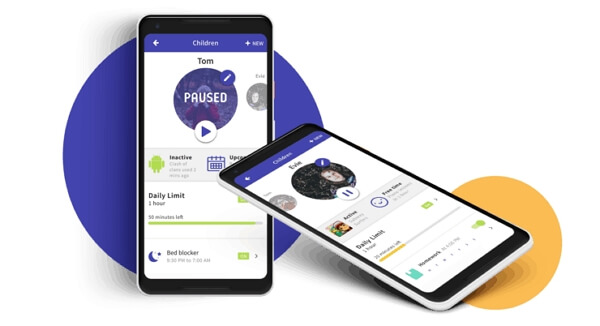 Features:
Set screen time limits

Encourage kids to adopt positive habits by listing out the tasks which they have to complete in a day.

Manage your child's schedule

Instantly pause your child's device

Approve or disapprove certain apps

Check the frequency of usage of several apps

Keep a check on the websites which your child is surfing.
4. unGlue
Nowadays, more and more parents are suffering with the problem of their kids spending too much of time on their phones. This limit screen time app provides an excellent solution to fix this problem and substantially reduce the amount of time your child spends on their phone. You as a parent would have the liberty to let your kids access the internet when you want. unGlue also allows the kids to track their own screen times which can be helpful in making them understand the importance of limiting cell phone usage to the minimum.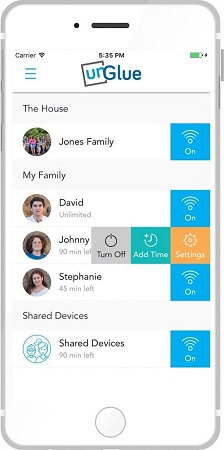 Features:
Set time limits of the usage of several entertainment apps

Internet scheduler

Set up screen time boundaries in a non-imposing way

Let kids manage their screen times on their own

Step counter

Remote control
5. Boomerang Parental Control
Boomerang parental control app has great options for scheduling the screen time restrictions on your child's phone. You can set separate times for play, sleep and study which would have to be followed by your child if they wish to continue using their phones. You can set a limit on their daily cell phone usage. The screen time settings are flexible and can be changed for weekdays and weekends.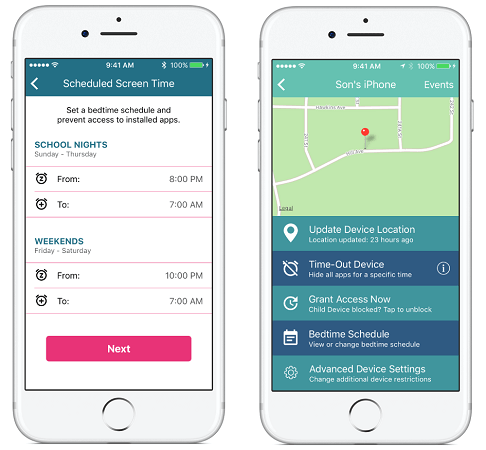 Features:
Reinforce bedtimes

Set limits per app

Set limits separately for different apps

Encourage usage of good apps

Set time outs and time extensions
6. ESET Parental Control
ESET Parental Control app is not just great for setting the screen time limits on your child's device but it is also helpful to remotely monitor all the activities on your child's device. With the help of this app, you can easily keep a check on what sort of content is accessed by your child and also what they do on a daily basis on their device.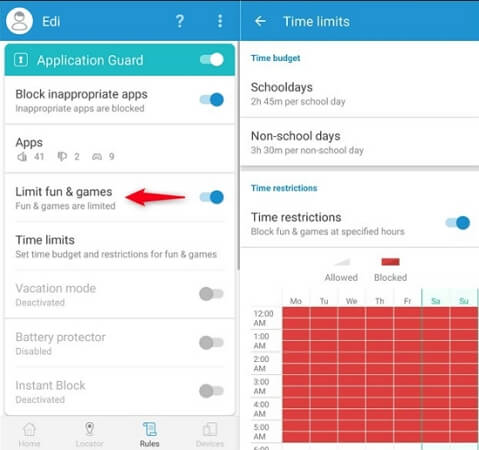 Features:
Website filtering to block all the illicit websites unsuitable to be accessed by your child

Application guarding

Tracking the real time location of your child

Sending priority messages to your child's phone

Compatible with all the leading Android cell phones and tablets
7. Limitly Screen Time Control
With the help of Limitly screen time control app, you as a parent can gain full control over the amount of time your child spends on their cell phones. You can set certain time restrictions to the usage of cell phones by your child to incorporate healthy habits of cell phone usage in them. During the other times, they would be forced to involve themselves in other useful activities and be active.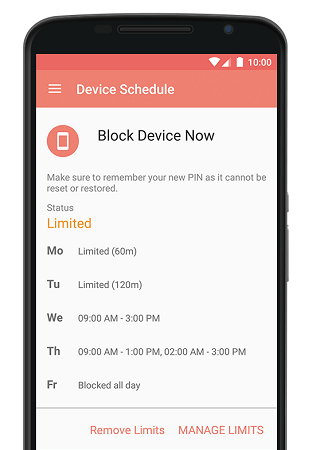 Features:
Set flexible screen time restrictions on your child's cell phone usage

Device Schedule feature to control the usage of target device

Manage the time spent on certain apps

Send customized messages to alert your child before setting the screen time limit

Access reports which show the frequency of cell phone usage by your kid

Quarantine feature which helps you block the apps which are recently installed so that you can review them before your child can access it
8. Screen Limit KidCrono
This app to limit time on phone is counted amongst the most unique and interesting screen time control app for parental monitoring. Screen Limit KidCrono allows the parents to set certain rewards when the screen time restriction is successfully followed by their kids. The developers who created this app believe that abrupt restriction of cell phone may lead to an increased level of frustration among the kids. In order to avoid that they have created such an app which encourages the kids to adhere to the screen limits set by you.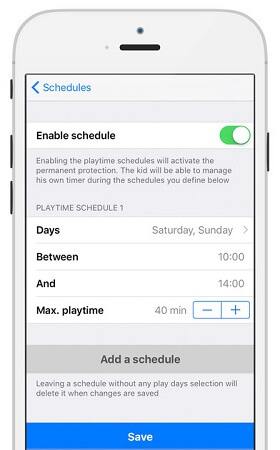 Features:
Manage screen time by entering the necessary details manually

Timer controls which are flexible

Supports multiple users

Create rewards whenever your child follows the screen time restrictions
Conclusion
With the extensive use of cell phones by the younger generation, more and more cases of cell phone addiction has become prevalent in today's date. If necessary actions are not taken by the parents to incorporate certain healthy habits, it may lead to some long term health hazards in your kids. In order to control that you can make use of the best 8 screen time control apps mentioned above to know how to limit time on certain apps. Out of all these apps, FamiGuard is highly recommended to instill good cell phone usage habits in your kids. You can check out the interesting features of this app with the Online Demo.
You may also be interested in:

By Tata Davis
professional in software and app technology, skilled in blogging on internet
Thank you for your feedback!