It is a fact that the social media websites widened our view and opened a lot of opportunities. Several millions of people have already made social media a daily and necessary part of their lives and majority of them are using it for entertainment purposes. It has become a sort of addiction and has reached a point where people are seeking professional help.
But if you are willing to fight that social media addiction, you will be able to do it and there are apps to help you along the way. These are some apps to block social media, you can activate them at the beginning of your working hour, thus closing the door to access any social media contents. Most of these social media blocker apps are very strict, they won't even reset even if you restart your mobile. So, we have compiled a list of such apps which is detailed below.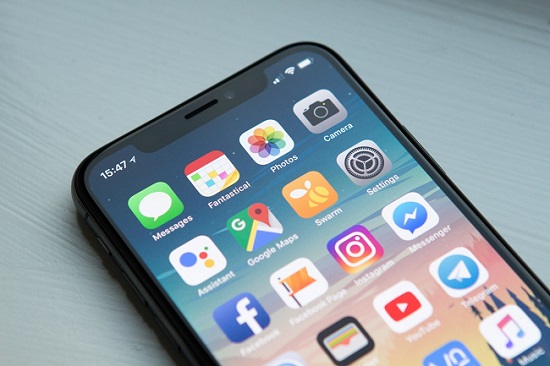 1. FamiGuard - Editor's Choice
Rate:





FamiGuard is the top social media blocker app you can find at this moment. It is a great app to block social media, with it's simple and straight forward user-interface that helps you fight your social media addiction and focus on your work. As a parental control app this is also very suitable for monitoring the activity of your kid if they are spending too much time on websites.
Pros

Strictly control the use time of social apps

Automatically categorize social apps and games on phone

Block all social apps with one click

Provides you with the usage detail of the target device

Custom categories for app blocking

A 3-day trial period is available where all the features are included
Cons

This app is only available for Android devices
Compatibility: Android devices
Price: Billed $9.99 for 1-Month Subscription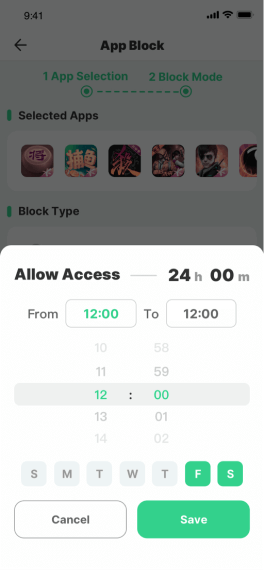 2. Offtime
Rate:




Offtime is a significantly popular app to block social media. It is a wake-up call for the kids or for anyone who are just spending too much time on social media. This app is one of the best as it gives you the opportunity to break down your schedule and makes sure that you are not spending time on social media websites like Facebook or Instagram. This app to block social media also reminds you the bedtime and tell you about the mindfulness of work.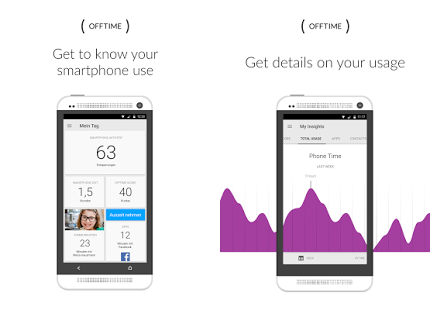 Pros

It shows you how much you are using your mobile daily

It improves self-control

You can even invite your friends to share the app

Easy to operate
Cons

You won't be able to setup a profile for a specific app
Compatiblility: Android and iOS devices
Price: Free with in-app purchases
3. FocusMe
Rate:

Our next pick is FocusMe. When it comes to apps to blcok social media, FocusMe has significant popularity. It can block social media sites and analyse the total use of your time. Basically, it gets an insight from your daily reports and adjusts the settings. A scheduler and a timer also comes with this app, which will dictate when it's time to take a break or help to sort out your schedule.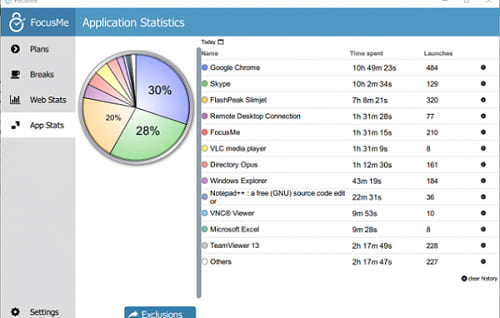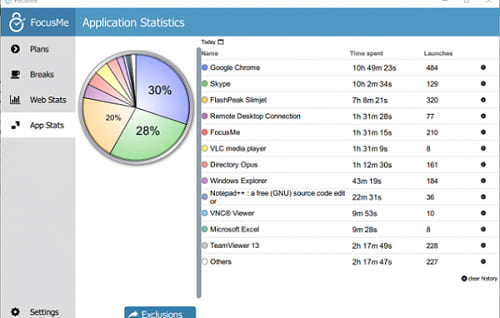 Pros

This is a time tracker app that scans your daily activity and tells you how to spend it productively

This is also an app and website blocking website, you can block any distractions and focus on your work

A very powerful app, and it is impossible to bypass. You can even restart the mobile but app won't reset
Cons

Compared to the latest version of the app, the earlier version of the app was really buggy
Compatiblility: Android devices, Windows and Mac devices
Price: $9.95 per month
4. FamiSafe
Rate:





FamiSafe comes with a lot of potential as a parental control application. It is one of the most amazing app to block social media, among its other features FamiSafe is also capable of blocking other apps and contents including social media websites while you complete your tasks on the internet.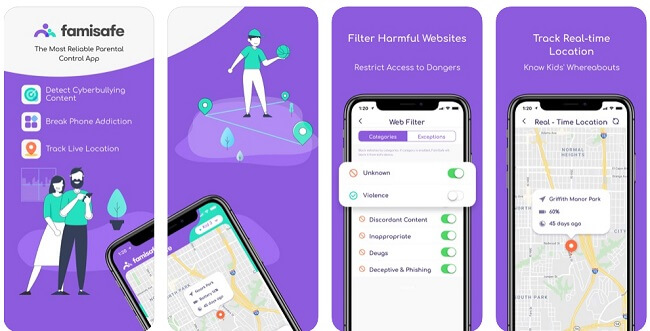 Pros

It helps you or your children to concentrate by blocking social media websites

Prevents cyber-bullying

Capable of monitoring devices

Manages the app usage and blocks negative content

A 3-day trial period is available
Cons

The features are limited

There are no options to track calls or message details
Compatiblility: Android and iOS devices
Price: $9.99 per month
5. Siempo
Rate:




Siempo is a very unique app that replaces the Home Screen of your Android phone. While you are working this app that blocks all the unwanted material on your device, you can get access to your messages that are important or emails to receive work related information but nothing more than that.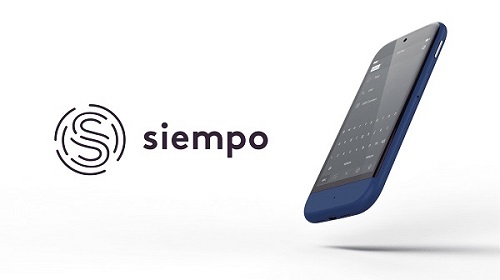 Pros

Siempo is a simple home app that comes with mindful settings and helpful menus that provide you with much wanted breathing room

All types of notifications will get blocked, they will arrive at your chosen interval of time or any time of the day you want

It even changes the home screen of our mobile device to prevent distractions

The app is very simple to use and the minimal design and approach is very appreciated
Cons

Only a limited number of essential apps are available, you won't be able to add more
Compatiblility: Android mobiles
Price: Free with in-app purchases
6. Anti-Social
Rate:



Anti-Social is also a very popular app if you are looking to block Facebook or any other social media websites or related contents. The user-interface is just superb, quite attractive. This particular application is developed by Bigbean Pvt Ltd. and they offer this app for free of cost. This app also shows your daily smartphone usage with various details.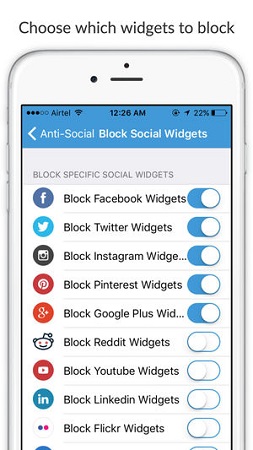 Pros

The app comes with a 14-day challenge mode

Details of your mobile usage are provided, also stores the number of times you have unlocked your mobile device daily

You can also view the total number minutes you have spent on social media

Finally, you can blacklist apps and websites to properly focus on your work
Cons

Not a user-friendly application

The home is a bit complex
Compatiblility: Android devices
Price: Free
7. Flipd
Rate:



Flipd is a pretty handy app that is simply capable of blocking social media websites while you are working or studying. You can also share this experience with your friend who is also trying to leave behind such habits and focus on their studies. There is a free and a paid version of the app available but only the paid version provides features like tracking your activity on your mobile.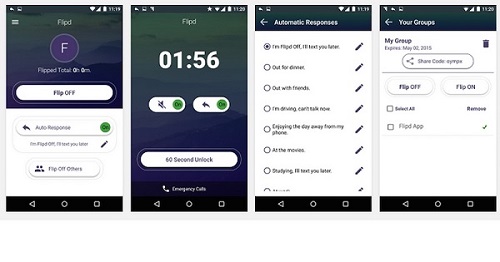 Pros

Here you can create your own group and discuss your goals and studies

Block social media websites instantly

Very easy to operate
Cons

The timer is only available for 30 minutes in the free version
Compatiblility: iOS and Android devices
Price: Free with in-app purchases
8. Moment
Rate:



Moment is another app to block soical media with many other features that can help you to improve your concentration. This is an app where you can choose time and the number of apps you want to use. It is an opportunity to manage your time properly, you need to make sure that you are dividing your time properly between your friends, family, work, study. This app also helps you to make decisions that are critical and essential for you.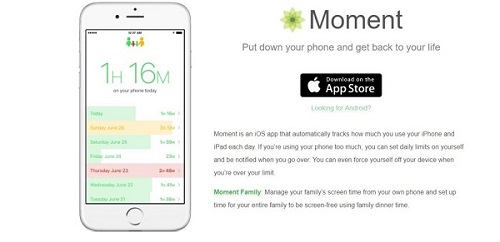 Pros

You can also view your smartphone usage

You can even set timers and alarms to help you
Cons

This is not a user-friendly app
Compatiblility: Android and iOS devices
Price: Free with in-app purchases
9. Forest
Rate:


Another great app to block social media is Forest. This app decides when to take break for you. It shows a digital plant which in time develops even if you receive a call from somebody. It sends you a notification which will tell you not to pick up the call and if you do it the plant will die. This is a very secure application that instigates app blocking.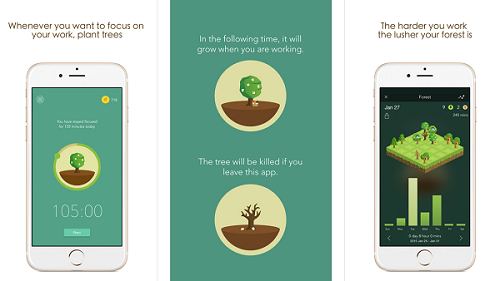 Pros

Blocks app and other distractions

It has a very intuitive UI
Cons

It notifies you to keep you away from apps
Compatibility: Android and iOS devices
Price: Free with in-app purchases
10. Freedom
Rate:


The final app to block social media on our list is called Freedom, this is an essential app that blocks unwanted contents from the internet. You can easily customize and create your own block list which is great. There is blocked mode on this app, which is very useful when it comes to social media app blocking. If you shift to this mode you will find out how strict this app can become. You won't be able to uninstall the app even if you wanted to.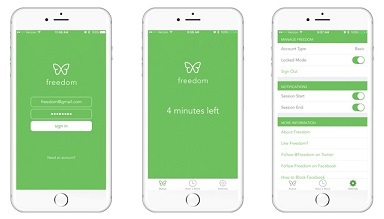 Pros

It has a simple UI and has a locked mode that activates the app function even if the phone is locked
Cons

It can block Facebook app but fails to block other apps
Compatiblility: Android, iOS, Mac and Windows version
Price: $6.99 per month
Conclusion
This is our compiled list of all the effective apps that are capable of creating a social block for you to focus on your work. Frankly speaking, there are lots of similar apps available each with their own strengths and weaknesses but without a doubt these are the only few apps that does it effectively and safely. Our recommendation is FamiGuard, it is an app that blocks social media while studying, working on doing any other important work. It comes with several other parental control features as well. Highly recommended!
You may also be interested in:

By Tata Davis
professional in software and app technology, skilled in blogging on internet
Thank you for your feedback!