Have you ever used one of the secret texting apps before? You know, people do love secrecy. And today, when everything can get connected and tangled easily, there's nothing much better than having good privacy. Anyone could get into your personal data if you're not careful about it. Moreover, it's already been the case for years that people are suffering from huge financial losses due to private identity theft. Of course, you don't want the same thing to happen to you, right?
That's the reason why people are into secret texting apps for iPhones and Android these days. Chatting or calling with these apps will offer you better privacy and security thanks to encryption. We believe that some of you probably have used some on the list. But for those who want to look for a safer chatting app, here are the top 10 best secret chatting apps you can try:
Table of Contents
Part One: Hot 10 Secret Texting Apps for Android & iPhone Users!
For those who are looking for secret texting apps for Androids and iPhones, here are some of them:
1 - Signal Private Messenger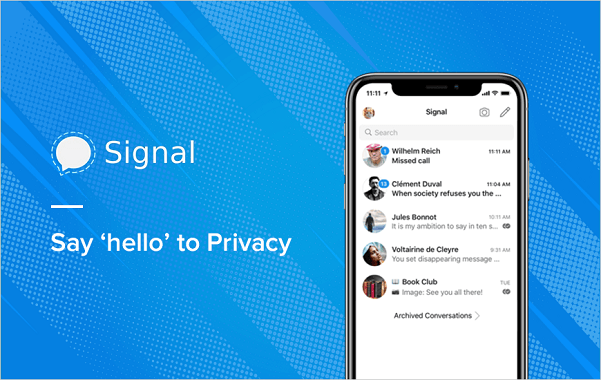 The first one on the list of hidden apps for texting is Signal. Have you ever used it before?
The signal is one of the most popular secret chatting apps that may have the ability to hide calls and messages that were previously made. People mostly used it to avoid SMS charges before, but now it's not a thing anymore.
People can also make some group chats if they want to, and the process is really easy as well. Another aspect that people love about it is about no connection to the user's data. The app can even work without the need for a location or call permission, which is the pretty common thing most apps would ask when you first install them.
Instead of creating accounts and inputting usernames and passwords, the app will instead work on your number and address.
2 - Viber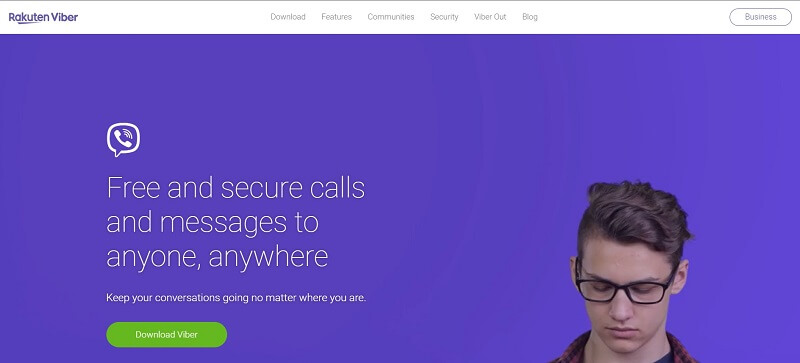 The next one is Viber, which is one of the most popular video chat apps people use today. It's considered one of the best apps for secret texting thanks to its wonderful features, including free-of-charge services, security, and reliability. Viber has successfully gained more than 1 billion users around the globe, and the number is still showing signs of increasing.
Viber only works on an internet connection, whether it's a Wifi or mobile data connection. And since the users' privacy is promised, there's nothing to worry about,
3 - Telegram

People do love Telegram. Even today, Telegram is still considered the top chatting app for its features. One of the most lovable ones is the animated stickers, which run at a smooth 60 fps to make it so fluid in your eyes.
As for the aspect of privacy, Telegram also does not work on the device's storage data, which means that the phone won't be affected in any way. Instead of using local storage, Telegram will use cloud storage, which is safer and usable on other devices.
4 - Wickr Me
For those who are looking for encrypted chatting and calling apps, Wickr Me can certainly be an option. An instant connection can be made with friends or anyone on your contact list. Besides the media-file sharing, there are so many things to swallow, like the file privacy feature, which allows users to open and limit who can see their pictures, videos, or any media files in general.
The messages are also encrypted, so the only ones who can see the chats are the two parties. However, Wicker Me works by scanning your contact list, so there is no need to register your personal number or email to make an account.
5 - Line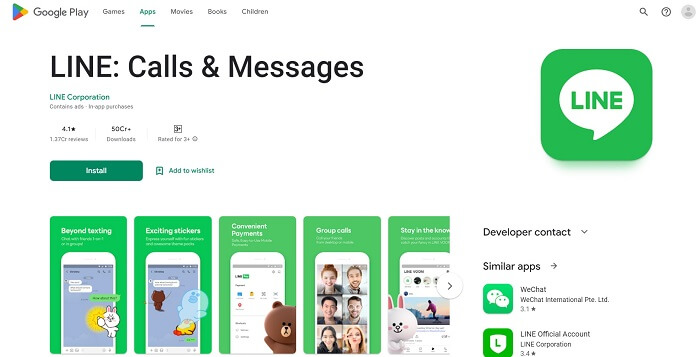 Another popular chatting app on the list of Line. The Line was first created after the Tokyo earthquake incident back in 2011. The initial goal of creation was to make it easier for engineers to connect with each other since telecommunication access was heavily damaged during that time.
Line also has the encryption option, and users are free to enable or disable it.
6 - Voxer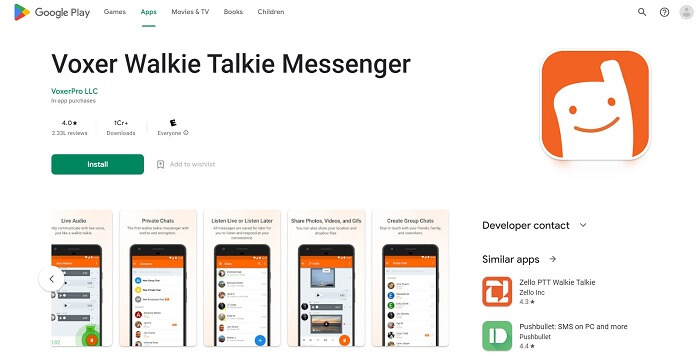 Another one on the list of secret texting apps for iPhone and Android is Voxer. This is a good option if you want to protect your phone number from chatting apps. Since Voxer doesn't require your number, you can open an account through the different methods provided.
What's best about it is that you can perfectly untraceable. It won't track your location and didn't have any intention to do so.
7 - Kik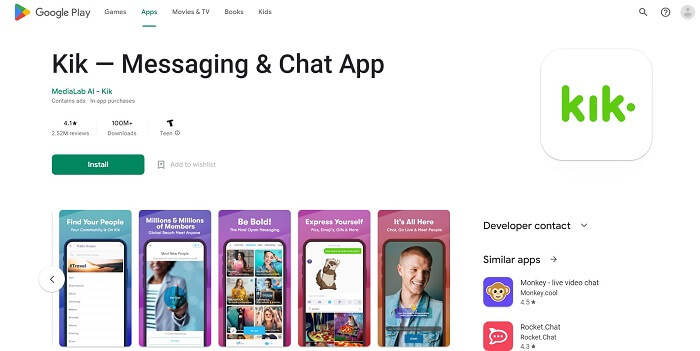 On number seven, we have Kik as one of the best secret texting apps you can use today. Similar to the other secret chatting apps we have on the list, Kik also has advanced encryption enabled on every chat. Thus, users can freely send any chats, images, or videos to the recipients without worrying about getting spied on by the other parties.
Usually, Kik will ask for the user's authorization before doing anything. So, users are basically given full control over how the app works.
8 - Dust

Another excellent option that you can consider is Dust. With the chatting encryption technology, it's safe to assume that Dust can be considered one of the best-hidden apps for texting. It works lightly, is highly reliable, and, moreover, it's really safe to use.
The message encryption is enabled by default. So, whatever message you send to your friends or family, there's no one besides you two that might know it.
9 - WhatsApp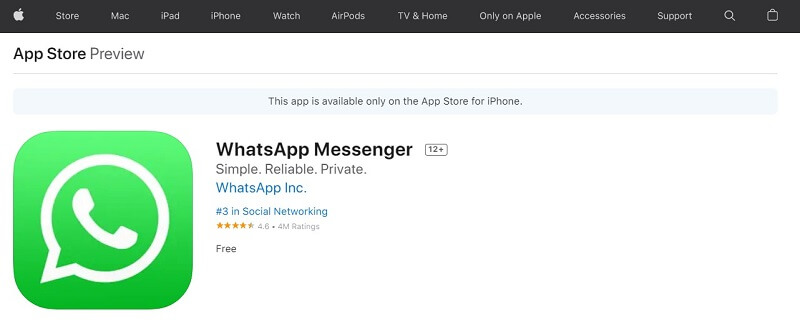 Talking about the message or chat encryption, surely we can't really forget about Whatsapp. Let's face it, most people are likely to use Whatsapp instead of other chatting apps. Even today, people still consider it the best texting app since how light it is and safe to use it.
Despite the previous controversies mentioned that Whatsapp spied on its users, it turned out to be nothing but a hoax. Each message will be backed up and can be restored later as long as you have the same number. The device doesn't actually matter here.
If you log in using your account, the previous messages that were already backed up can still be seen on the other phone.
10 - Confide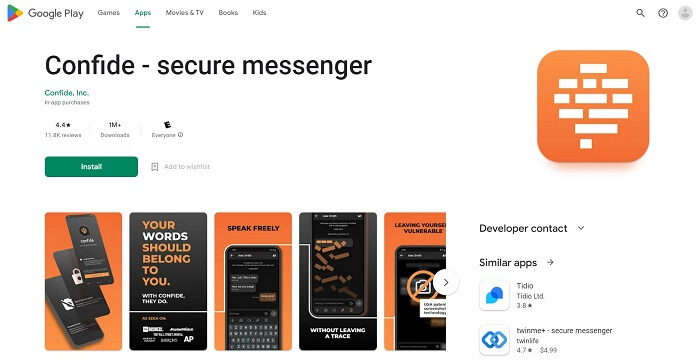 The last, but certainly not the least, is Confide. Nowadays, people call it one of the best apps for secret texting. Confide also has encryption that works on both chats and calls. No one would know about what you're sending or saying. Through the channeled connections, you and the recipient may have guaranteed security and privacy at all times.
Part Two: Why Are More and More People Using Secret Texting Apps Now?
Simple, it's all about privacy. People are moving on from chatting with social media to specialized chatting apps because most of them promise guaranteed security. And thankfully, they're true to their promises.
But aside from the security and privacy, people also love the simplicity that they can offer. Instead of using a laptop or PC, people can just open their phones, open the apps, and have some chats right away. The whole process might only take seconds.
You may also be interested in:

By Tata Davis
professional in software and app technology, skilled in blogging on internet
Thank you for your feedback!