Smartphones are advanced gadgets gifted by technology and modern science. We can do a lot of things by using a smartphone. So much power and knowledge at the tip of our hand so the best choice is, using it wisely. Kids are the most addicted users of smartphones and it's growing at an alarming rate. They are always in their smartphones doing various things and it's your duty as a parent to protect them from any harm. A phone monitoring app can help you keep an eye on them and keep them safe. This article will help you learn everything about cell phone monitoring and the best cell phone monitoring apps available on the internet. So if you are confused about phone monitor then read this article and help yourself out.
Part 1: What Should Phone Monitoring App Do?
Phone monitoring app is the best solution for you to keep an eye on your kids online and offline activities every day. You will be able to keep your children from browsing any harmful content on the internet and know what they are doing on their smartphones through mobile monitoring. Here are some things that a cell phone monitoring app should do -
It can monitor your kid's phone usage and track their activities.

You will be able to monitor which apps they are using on their phone and which apps they newly installed or uninstalled.

The GPS tracking system will allow you to monitor real-time location of your kid's device.

It can allow you to monitor browsing history and media files of your kid's phone.

It can help you listen to recorded calls by monitoring them live and monitor social media activities.
Part 2: 10 Best Apps for Phone Monitoring
There are various cell phone monitoring apps that can help you to monitor your kid's phone. In this part of the article, you are going to learn about 10 best apps for phone monitoring.
| | FamiGuard Pro | mSpy | Spyzie | The TruthSpy | MobiStealth | Highster Mobile | FlexiSpy | Spyera | Norton Family Premier | Qustodio |
| --- | --- | --- | --- | --- | --- | --- | --- | --- | --- | --- |
| Location Tracking | | | | | | | | | | |
| Location History Viewing | | | | | | | | | | |
| Geofencing | | | | | | | | | | |
| Geofence Alerts | | | | | | | | | | |
| App Install & Uninstall Notification | | | | | | | | | | |
| Web Activity Summary | | | | | | | | | | |
| App Activity Summary | | | | | | | | | | |
| Price | $8.32/month | $29.99/month | $29.99/month | $21.99/month | $59.99/month | $29.99/month | $68/month | $10/month | $49.99/year | $54.95/year |
| Compatibility | All Android phones, iOS will come soon. | All Android and iOS devices. | All Android and iOS devices. | All Android and iOS devices. | Compatible with iOS, Android, Windows PC and MAC. | All Android phones, iOS devices. | Android, iPhone, iPad, Computer. | Android, iPhone, iPad, tablet and Computer. | Supports Android, iPhone and Windows devices. | Supports Android, iPhone, kindle and Windows devices. |
1. FamiGuard Pro
FamiGuard Pro for Android is the one of the best cell phone monitoring apps available on the internet. This amazing tool is a very effective phone monitoring app that will protect your children and help you keep an eye on them by any means. It has all the advanced features that a great phone monitor should have.
Features:
Track & record GPS location.

Keep an eye on 30+ Apps activity.

Monitor all phone files.

Remotely control device to tack pictures, record phone calls and capture screenshots.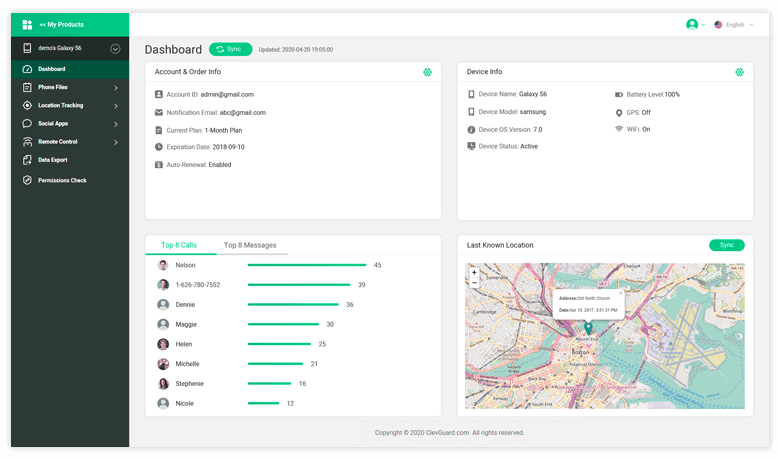 2. mSpy
mSpy is a very popular mobile monitoring app that is user friendly and simple. It has advanced features such as - GPS tracking, browsing history tracking, tracking calls and text messages, monitor social media websites etc.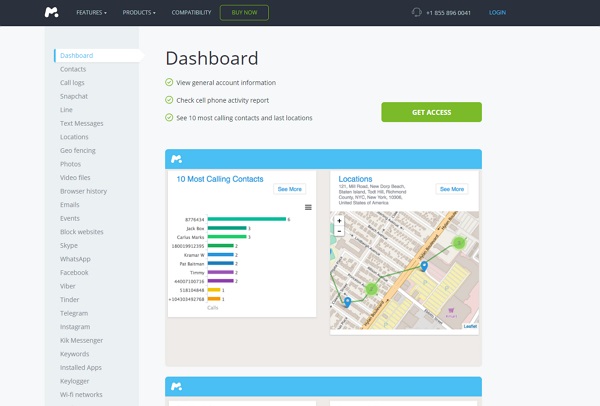 3. Spyzie
Spyzie is a great phone monitor that has various advanced features. It will need your Android phone to be rooted. It can give access to your kid's phone location, call logs and SMS tracking, media files, social media activities, browsing history etc.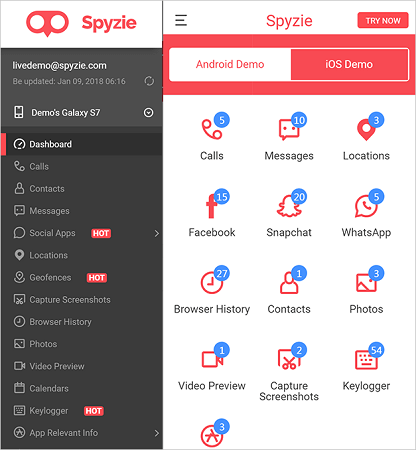 4. The TruthSpy
The TruthSpy is another reliable Android mobile monitoring app that will help you uncover the truth. It has great features such as - monitoring internet activities, access media files, block internet usage, GPS tracking, call and text message monitoring, call recording etc.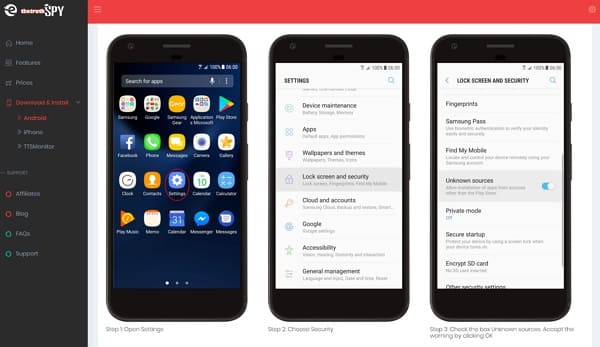 5. MobiStealth
MobiStealth is one of the best cell phone monitoring apps because it has a good range of parental control features. It will allow you to view text messages, app list, monitor social media and web browsing, track location, emails, pictures, keylogging, surround recording, call recording, email tracking etc.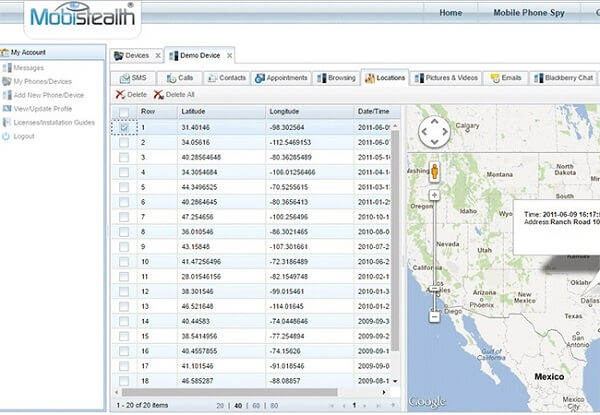 6. Highster Mobile
Highster Mobile has made cell phone monitoring easier on iPhone. It has great features like GPS tracking, call and text messages tracking, view browser history, access photos, videos, apps and contacts, monitor social media activities etc.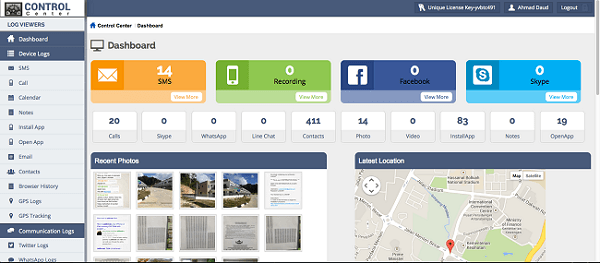 7. FlexySpy
FlexiSpy is a one of a kind phone monitoring app that has a lot of advanced features. It can monitor all kinds of communications from your kid's phone, easy installation, monitor iPhone messages, applications, phone calls and record surroundings etc.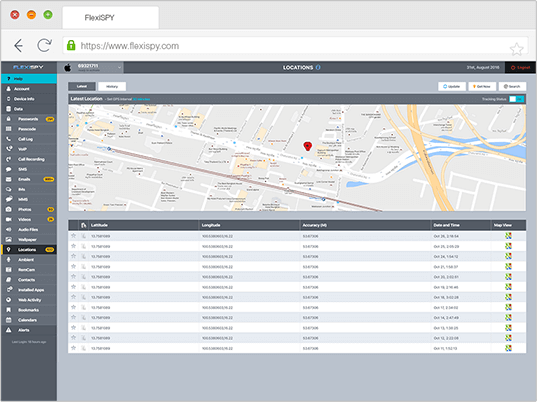 8. Spyera
Spyera is considered one of the most powerful iPhone monitor on the internet. It can remotely monitor iPhone and it's totally undetectable. It can be used to intercept calls and spy using phone's camera. You can use it to listen to live calls, use ambient listening feature, access media files etc. and more.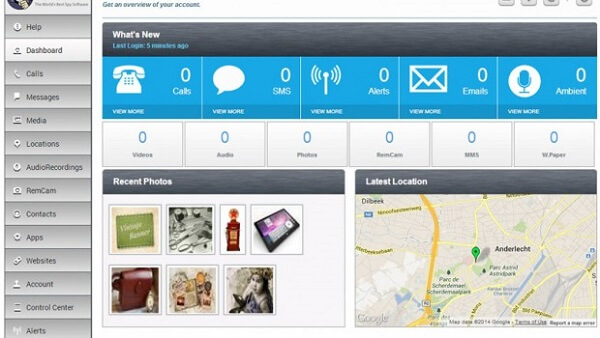 9. Norton Family Premier
Norton Family Premier is a great internet security system that will allow your family to use the internet safely. It has great web filtering options, activity monitor and phone tracking features. It has web browsing and study time balancing feature that will allow your kid's to concentrate on their studies.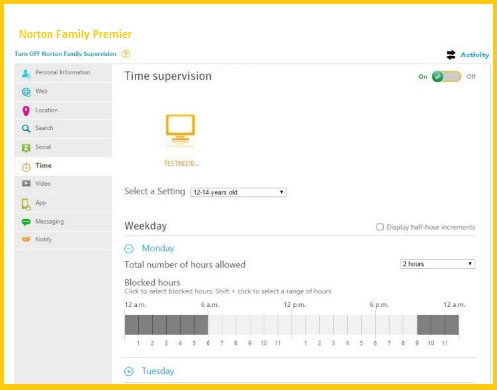 10. Qustodio
Qustodio is an amazing parental control app with various helpful features. It's designed to protect and manage your kid's device remotely. You will be able to keep your kid's free from any cyber threats and protect them from inappropriate content. It totally blocks pornography, tracks social media activities, control games and app usage, balance screen time, tracking location, calls and SMS etc.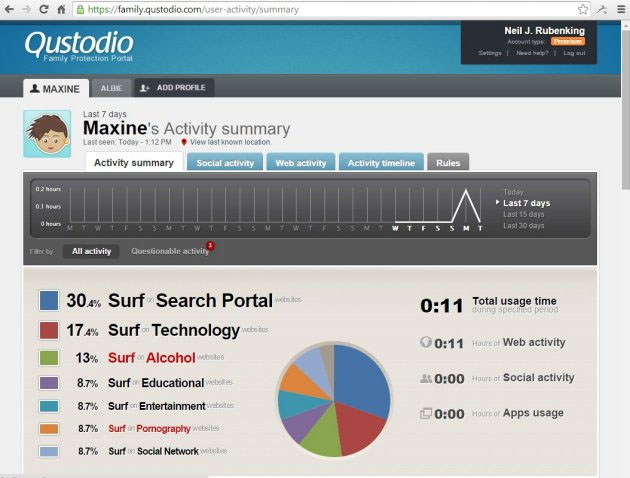 Conclusion
This article is a clear guideline of best phone monitor apps that you can use to protect your kid's. These cell phone monitoring apps will add a different level of security while your kid's are using their smartphones and even when they are not using them. You can choose any one of these apps but the best one among them is FamiGuard Pro for Android. There is no doubt that this app is a guaranteed app that can give you the security you want for your kid's. So choose your cell phone monitoring app wisely.
You may also be interested in:

By Tata Davis
professional in software and app technology, skilled in blogging on internet
Thank you for your feedback!