With the rise of technology and usage of internet, every parent seems to be concerned about their child's internet activities. We respect your concern and therefore have come up with the discussion about iPhone parental monitoring apps. Carefully read the following article and figure out what goes best according to your needs.
Table of Contents
Part1: What is Parental Monitoring?
Parental Monitoring can be understood as awareness of the parents towards their kids by just monitoring and supervising their digital behavior. This just intends to know the whereabouts of the kids, teens or adolescents. The parental monitoring also includes tracking of the time spent by the kids on their phones. All in all, parents do monitor their kids' internet behavior just to have knowledge about their location, social contacts and social activities.
Part2: Top 10 iPhone Parental Monitoring Apps
1. Mobistealth
The next we have is Mobistealth. This iPhone parental monitoring app offers satisfactory customer support and able to track almost everything.
Features

Allows you to tape the conversations including nearby sounds

You can check the call, SMS, web, Viber etc. details
Cons

The target phone needs to be jailbreak if one wants to monitor Skype and Viber chat logs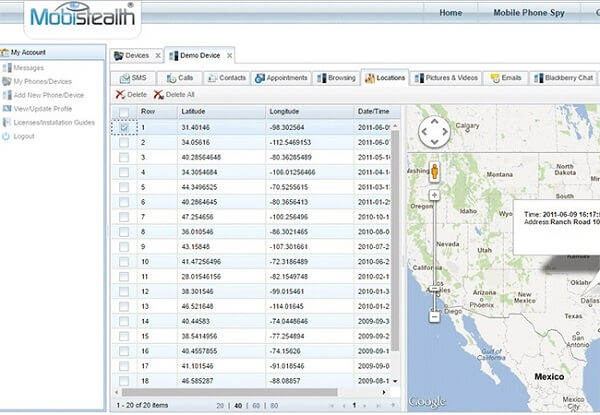 2. Qustodio iPhone Parental Control App
This iPhone parental monitoring app allows users to access it on multiple devices at the same time. There are many advance features associated with it.
Features

The dashboard is simplified and is user friendly

Can work on Kindle and Nook devices as well unlike other apps
Cons

You can find it is unaffordable

Geofencing feature isn't available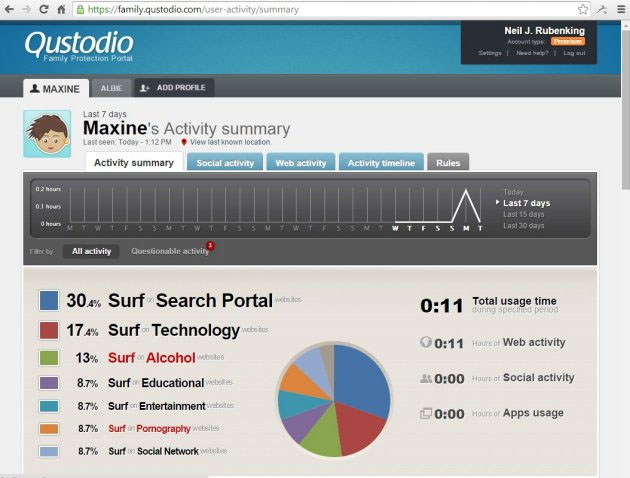 3. Norton family Premiere
Nortom family Premiere is a yet another app for monitoring your children's online behaviors. It has a clean interface and noteworthy features and you will be charged $50 per year to use it.
Features

Has great web filters

Can block unknown numbers and spam contacts

Guarantees to work with all sort of iOS devices
Cons

You can't block https sites for some unsupported browsers

No availability of geofencing.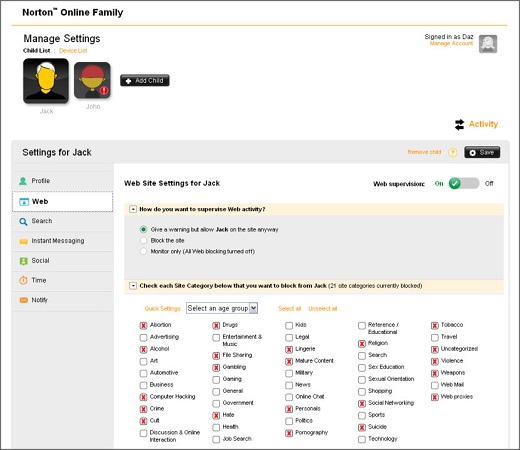 4. PhoneSheriff
PhoneSheriff is next in the list of iPhone parental monitoring apps that can easily suit your needs. The users can avail real-time location tracking with it.
Features

Offers in-built camera to keep an eye on kids

Can monitor browsing history
Cons

You might have to wait for long while installing the app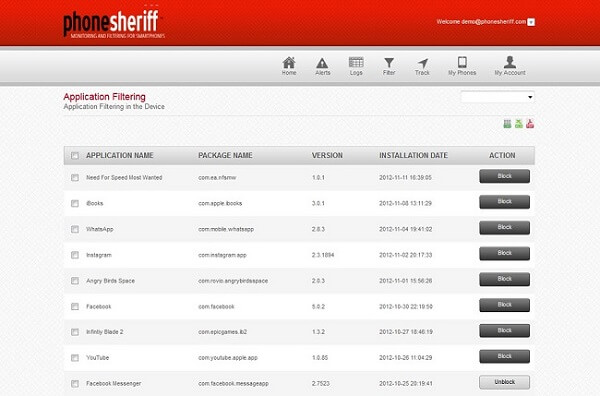 5. Net Nanny iPhone Monitoring
You can also take help of Net Nanny while thinking of supervising your kids' internet activities. Blocking bad sites, filtering and many other options are offered by this.
Features

The user-interface is simple

You can set-up age-based profiles
Cons

You can't limit time and avail geoencing functionality.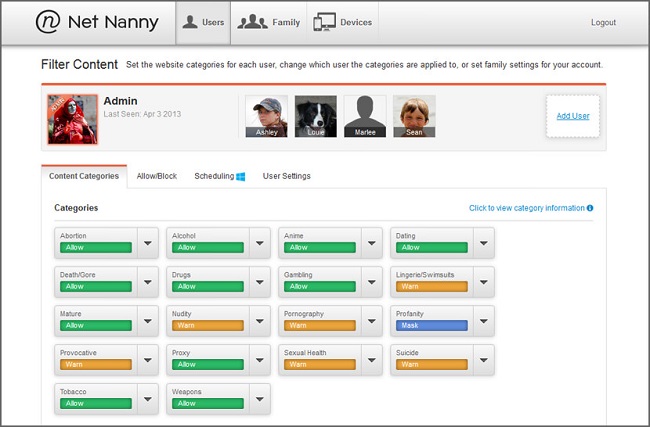 6. FamiSafe
Up next on the list of top 10 parental monitoring app is FamiSafe . This feature-rich app can help you in following ways.
Features

There's no need to root or jailbreak your device

Track GPS to get exact location

Offers easy setup and installation
Cons

No provision to monitor social media apps or text messages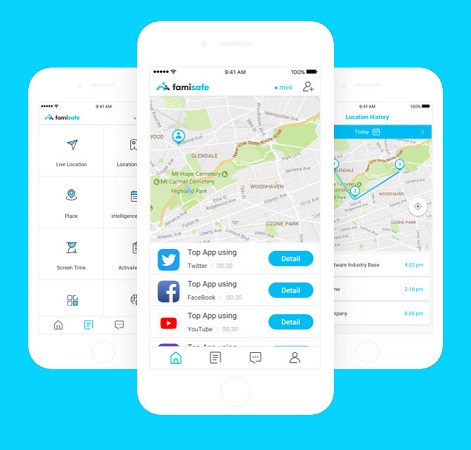 7. FamilyTime
FamilyTime can be considered as one of the best parental monitoring apps for iPhone. It gives you the privilege of controlling kids' activities regularly by filtering web content.
Features

Offers geofencing, time-limit settings and live tracking

Contact lists, calls and texts are easily monitored
Cons

This iPhone parental monitoring app's free version offers limited functionality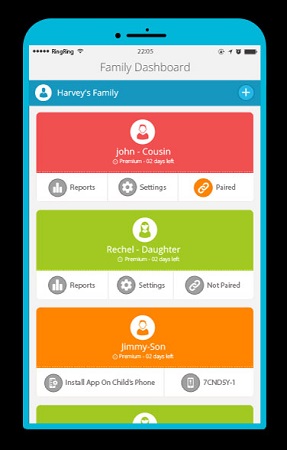 8. Web Watcher
With Web Watcher, along with limiting time and apps, you can take snapshots of your child's phne.
Features

Social apps like WhatsApp, Kik and even Tinder can be supervised

Can keep an eye on deleted text, web browsing, call logs etc.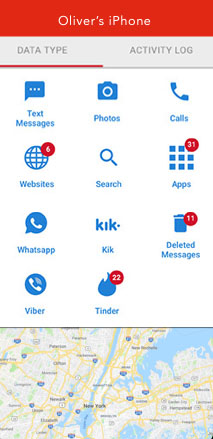 9. Netsanity iPhone Monitoring
To stop you kids from accessing any inappropriate online content, taking help of this iPhone parental monitoring app will also be a good option.
Features

It allows restricting any app usage

Comprehensive dashboard to give you better preview
Cons

The trial is only for 14 days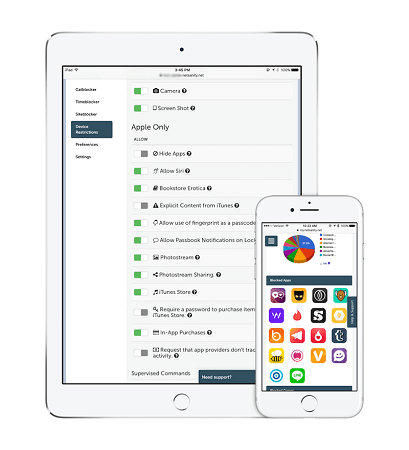 10. Mobicip iPhone Parental Control
In the last, we will introduce you Mobicip that can also be helpful and make your monitoring easier.
Features

Free basic version is available and affordable

Custom settings, report generation etc. are offered by this iPhone parental monitoring app
Cons

User interface can be confusing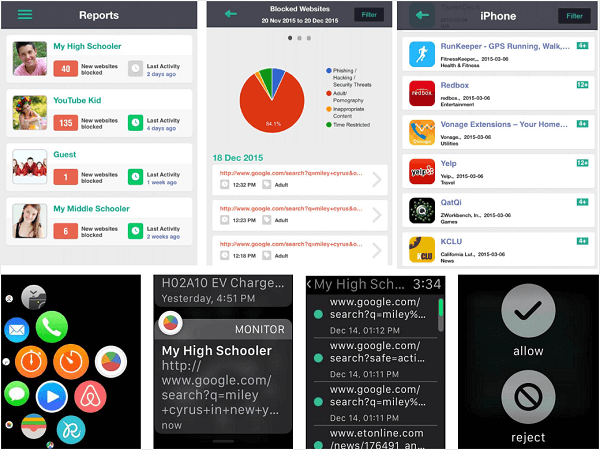 Part3: Is Parental Monitoring Necessary?
Parental Monitoring is indeed necessary these days. Considering the increasing chances of getting into cyberbullying and harmful online content, the digital era can be challenging. Moreover, these days dark net is getting popular among teenagers and young adults which is really dangerous as all sort of illegal activities takes place over dark web only. So if your kids are browsing over it using their smartphones, it needs the serious attention of parents and such situations demand them to keep an eye on their kids' phone usage using the best parental monitoring app for iPhone or Android phones.
Extra Tips: The Best Android Parental Monitoring App - FamiGuard Pro for Android
When comes to monitoring on kids, FamiGuard Pro for Android shouldn't stay behind. We recommend you FamiGuard Pro for Android, the most trustworthy parental monitoring app for parents who struggle to control their kids' digital behavior.
Features of FamiGuard Pro for Android:
Calls & Messages Monitoring: You can view all incoming and outgoing calls & messages, as well as the date, time, and duration of each call/message.

Track Real-Time Location: See your kid's current GPS location at any time, as well as a history of all the places they've been.

View Social Media Activity: Track all of your kid's social media activity in one place, including Facebook, WhatsApp, Snapchat, and more.

Monitor Keylogger & Calendar: Check what your kid is typing on their phone, as well as view their calendar to see what events they have coming up.

Remote Controlling: Remotely take a screenshot of the device, record calls, and capture secret photos.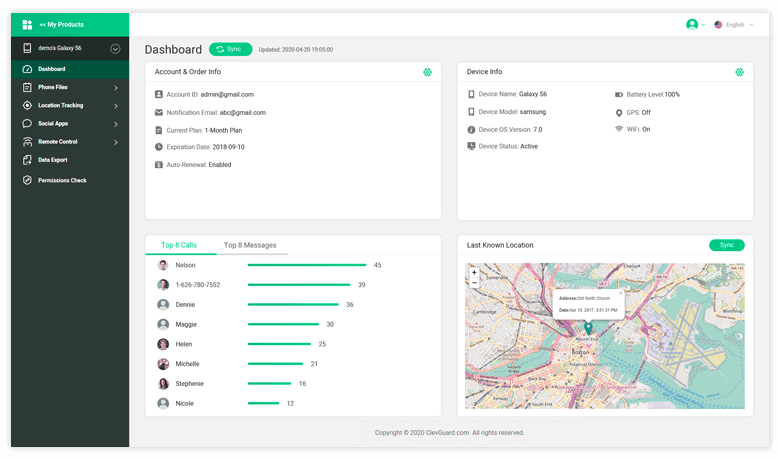 Conclusion
We know that your children can't resist going with the latest technologies and games. They go crazy whenever they get to know about any hyped game or app. However, the web world is filled with numerous unwanted contents and might take your children unintentionally reach to any site that they shouldn't access. Hence, using the parental monitoring app, you can fulfill the desire of keeping an eye on your kids.
You may also be interested in:

By Tata Davis
professional in software and app technology, skilled in blogging on internet
Thank you for your feedback!