Whether you are a parent or a concerned spouse, you may find yourself at some point wondering how to view private Instagram account.
Maybe you think your partner is being secretive and you want to see what they are up to. Or perhaps you want to know more about the Instagram activity of your children.
Whatever the reason, it can be frustrating trying to figure out how to view private Instagram profiles. After all, the whole point of making an account private is to prevent others from snooping.
But don't worry. In this article, we'll share with you some of the tried-and-true tools that you can use to view any private Instagram profile without having to follow them.
Part 1: FamiGuard Pro for Android - Best Solution To View Private Instagram Account On Android device
A lot of people have trouble finding a working solution for how to see private Instagram profiles. Even though there are a lot of tools out there, most of them don't work or are too complicated to follow.
That's why we recommend Famiguard Pro for Android as the best solution for you to use when it comes to seeing beyond private accounts without any hassles.
1. Introduction
Famiguard Pro for Android is one of the best Android tracking apps with a host of features for protecting and monitoring your loved ones. It is a complete solution for anyone looking to keep an eye on the activities of their family members or employees.
Famiguard Pro also offers you a convenient way to monitor all social media apps including private Instagram accounts. You can keep up with what they are chatting about, who they are talking to and what they are posting and sharing on the app.
Plus, the ability to take screenshots of the target device automatically means that you can take a closer look at what is going on without having to worry about being caught.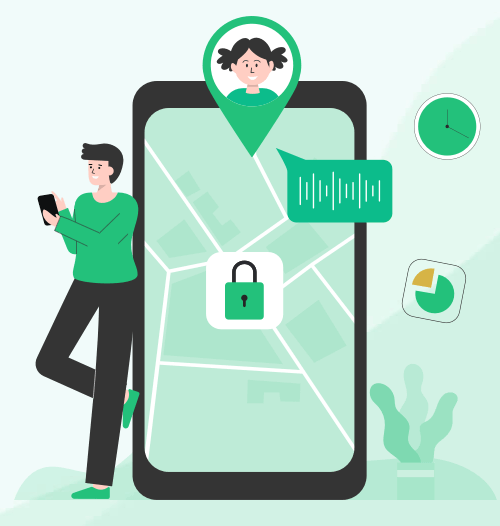 2. How to use FamiGuard Pro for Android to View Private Instagram Account
There are no complicated steps involved in using FamiGuard Pro for Android to view a private Instagram account. In fact, it is designed to be simple and easy for anyone to get started.
All you need to do is follow these steps:
Step 1: Create your FamiGuard Pro account and choose a subscription plan to use all the advanced monitoring features.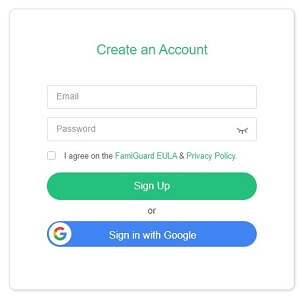 Step 2: Click on the "Setup Guide" and follow the on-screen prompts to download and install the app on the target Android device.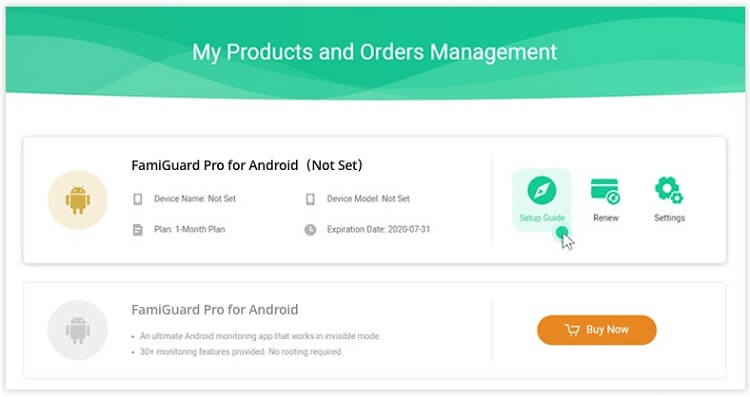 Step 3: Log in to your account on FamiGuard Pro and start monitoring private Instagram accounts and all other activities on the target device.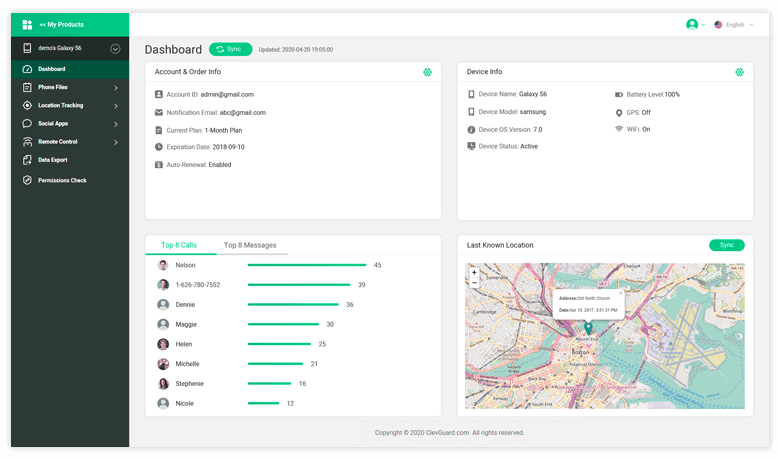 3. Pros and Cons
Pros

Very easy to set up & use

No root access required

Syncs data in real-time

Daily apps activity report

Works in full stealth mode

Track target device remotely
Cons

It supports only Android devices
Part 2: mSpy - Currently The Most Popular Solution For Viewing Private Instagram Accounts
If you're looking for a more reliable spying app that's trusted by millions of users around the world, then mSpy can definitely provide you with all the tools you need to keep an eye on private Instagram accounts.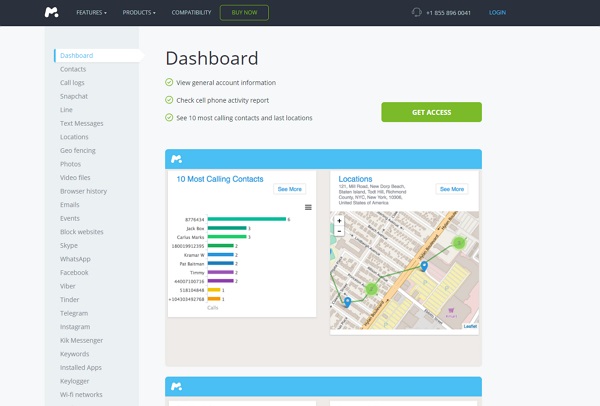 1. Introduction
MSpy is known for being one of the most popular Instagram tracker on the market. It has a wide range of features that make it ideal for monitoring any type of activity on a target device.
This includes monitoring all social media apps like Instagram and Snapchat. With mSpy, you'll be able to track everything that is happening on the target account including the conversations log.
The app not only helps you keep tabs on the target's social media chats and calls but also gives you an accurate picture of what's going on in real time by providing access to the target device's GPS location. You can even use it to restrict the usage of certain apps and websites on the target device.
2. Pros and Cons
Pros

It's completely undetectable

Works with both Android & iOS

Allow you to read deleted chats

Block inappropriate apps/websites

Excellent customer support
Cons

A bit more pricey

Syncing data takes time
Part 3: EyeZy - A New Breed Of Phone Tracker Can Help You To View Private Instagram Account
With more and more people feeling the need to monitor and view private Instagram accounts, EyeZy has been developed to specifically cater to this demand.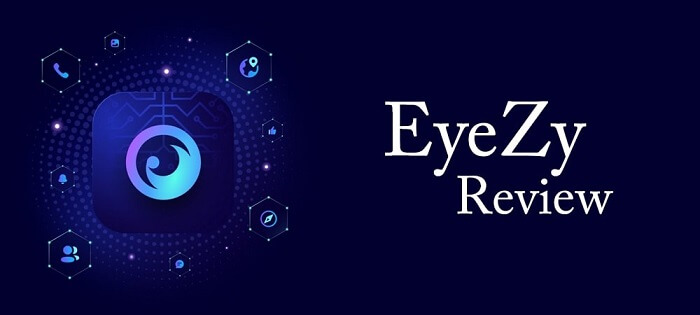 1. Introduction
EyeZy is a relatively new Instagram tracker on the market, but it has already managed to gain a lot of popularity. This is thanks to its simple and easy-to-use interface as well as the powerful tracking features specifically designed to help you track someone's Instagram activities.
EyeZy can be installed on a target device without alerting the owner. Once set up, you'll be able to see what they are posting on their feed and see the private chats (including deleted ones) as well.
At the top, it automatically captures a snapshot of any activity that happens on the target device and saves it to your dashboard for a closer look.
2. Pros and Cons
Pros

Monitoring of deleted messages

Screen recording of target device

Excellent social media tracking

Provides multiple install options

Website/app monitoring & blocking
Cons

Cannot record phone calls

Price increases for multiple devices
Part 4: Hoverwatch - More Cost Effective Mobile Tracker
Not every one of us is looking to spend a lot of money on a mobile tracker. For those who are on a budget, Hoverwatch is definitely worth considering.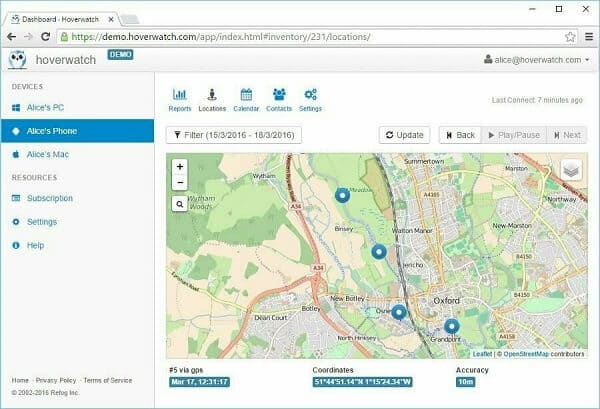 1. Introduction
Hoverwatch is a good choice for users who want a budget-friendly mobile tracker, but also need all of the spying features and functionality that can be found in a more expensive app.
It's basically like the other apps mentioned on this list, but it has some special features. The most notable is its strong screenshot and camera-capturing capabilities.
Hoverwatch is also a great Instagram tracking tool, allowing you to spy on the target's activity. You can see everything that is happening on their feed as well as their direct messages, shared links, stories, likes, and comments.
2. Pros and Cons
Pros

Automatic screenshot capture

Front camera snapshot taking

Cross-platform compatibility

High data upload frequency

Supports up to 25 devices at once
Cons

Keylogger is available separately

No geofencing support provided
Part 5: What Are Some Other Ways to View Private Instagram Account?
Besides using these apps to monitor someone's activity on Instagram, there are a few other methods that you can use to view a private account.
You can send the follow request and hope that the person accepts it. To increase your chances of being accepted, you can also create a fake account and pretend to be someone the target is familiar with.
Another option is to contact a friend who is already following the target account and ask them to let you check the account and/or take a screenshot of it for you.
Conclusion
While Instagram allows users to put up profiles that are private from the public eye, it doesn't mean that these profiles can't be viewed by anyone.
Using the right tools mentioned in this article, you can easily view private Instagram accounts without having to wait for the person to accept your follow request.
Don't forget to check out Famiguard Pro for Android - our top pick for an easy and reliable way to view the private Instagram accounts of your loved ones and monitor their social media activities.
You may also be interested in:

By Tata Davis
professional in software and app technology, skilled in blogging on internet
Thank you for your feedback!