TikTok is one of the world's leading social media platforms right now, and why wouldn't it be? It is a great platform to share content, from funny and dance videos to advertisements and promotions. From a commoner to huge celebrities like The Kardashians and Jenners are using it. Although, if you wish to keep up with someone's activity, TikTok is not the app that allows you to. However, there are other ways how to tell if someone is active on TikTok. So, let's discover them!
Part1. How to see if someone is active on TikTok?
Method 1: Check the green dot to see if someone is active on TikTok
If you and your mutual follower or following have their "Activity Status" on, then you should be able to see a green dot.
How to know if someone is active on TikTok? Look at this green dot that indicates that someone is online.
How to see when someone was last active on TikTok? The user's profile will show the last time they were active instead of the green dot.
If any of you has this setting turned off, the green dot will not appear.
Method 2: Check their most recent post
To see when a person was last active, it only makes sense to see when they last posted.
However, a timestamp is only available under the "Following" tab, meaning under the videos of those you follow.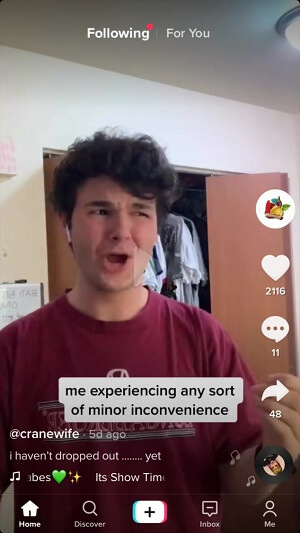 Method 3: Check what they "Likes" to see their avtive on TikTok
If a person's liked videos are not private, you can go to their profile on your android and click on the "heart symbol."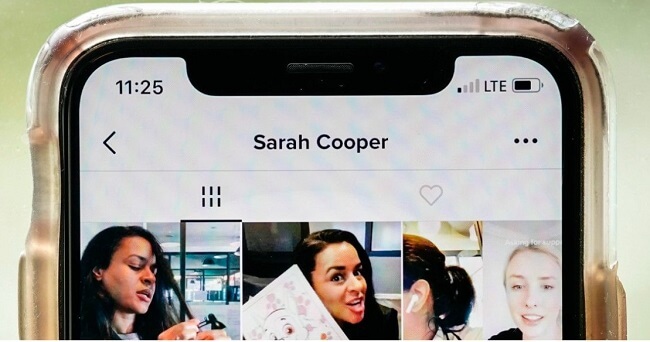 If they have been made private, you will see a "This user's liked videos are private. Videos liked by [username] are currently unavailable."
Method 4: Check who they are following
To view someone's following, go to their Profile and click on the "Following list."
Every user has this "Following list" that allows others to view one's followings. However, users can choose to hide this list if they don't want other people.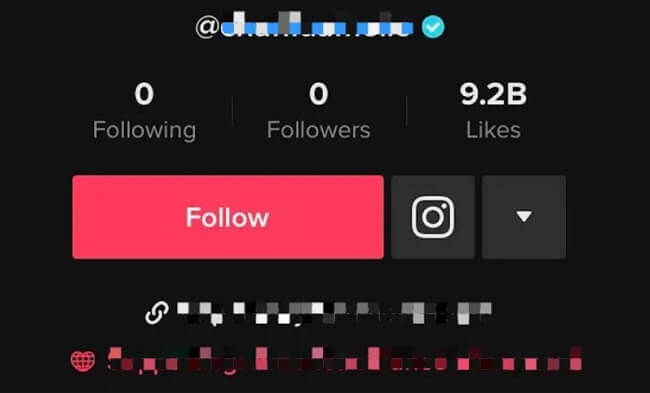 Method 5: Check if they read your messages to know if they are active on TikTok
Unfortunately, there is no way of checking if someone read your message on TikTok or not. However, rumors speculate that TikTok has been working on the feature.
Especially considering that they have an option to turn "Read Receipts" on/off, it means they'll be rolling out the feature anytime soon!
Part2. The Best Solution to See If Someone Is Active on TikTok (including DM)
With all the problems that come with knowing how to tell if someone is active on TikTok, we had to find a solution - FamiGuard Pro for Android
What is FamiGuard Pro for Android?
FamiGuard Pro is a monitoring application that can help you track the activity of your loved ones. With this all-in-one Android application, you can watch people on more than 30 apps, including TikTok, Snapchat, Facebook, WhatsApp, SMS, and many more.
You can monitor any Android device remotely with Famiguard Pro for Android without getting detected!
This application is super easy to use and provides free updates, so install it and get to work!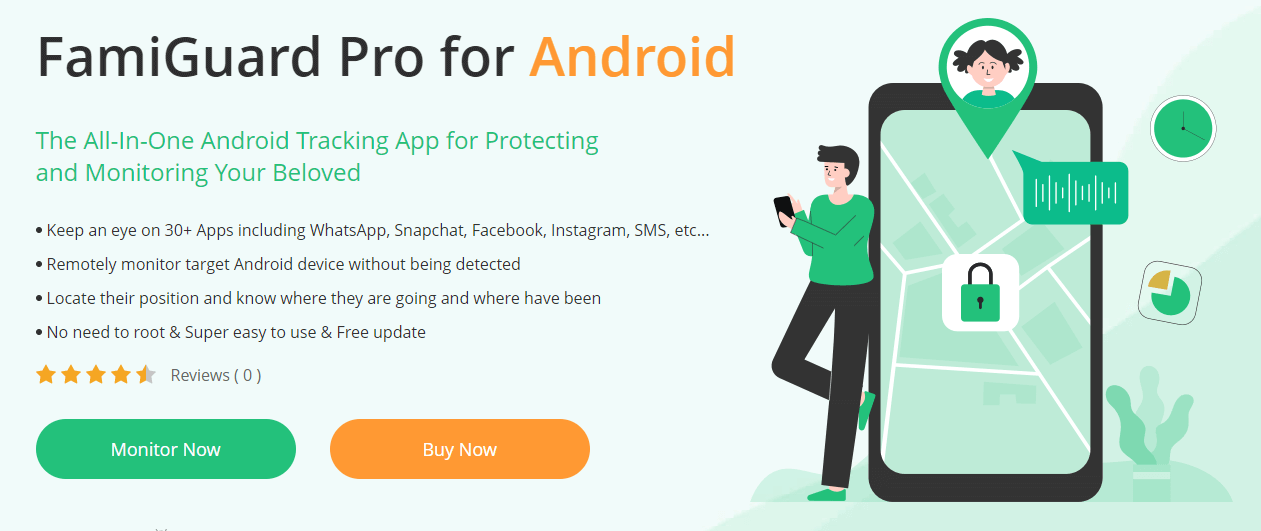 How to See What Someone Likes on TikTok through FamiGuard Pro for Android
To use Famiguard Pro for Android, you need to do this!
Step 1: Go to Famiguard Pro for Android website and create your account by clicking "Monitor now" or "Sign up"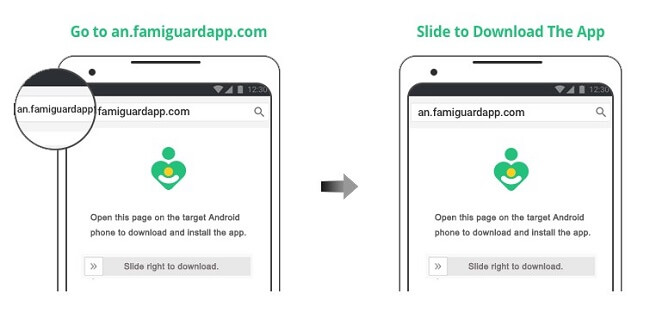 Step 2: Enter a valid email address to register and purchase a plan that best suits your desires. You can buy the 1-month, 3-month, or 1-year plan based on what you need. If you wish to unlock all the advanced features, then the Premium plan would be best for you!

Step 3: Download the Famiguard Pro for Android application and set it up on the target device. Once the plan has been purchased, you will be taken to "My products and Order management," where you can quickly check and manage the order you created earlier.
Step 4: Click the "Setup Guide" button and follow the instructions to fulfill the required configuration on the targeted Android device.
Step 5: Next, it is time to Verify your account, for which you will need to log into your Famiguard Pro for Android account on the FamiGuard Pro for Android website. If you did everything correctly, you would see the device name, activity, and data under "Dashboard." Remember that it will take the application some time to sync the data from the targeted phone onto the dashboard.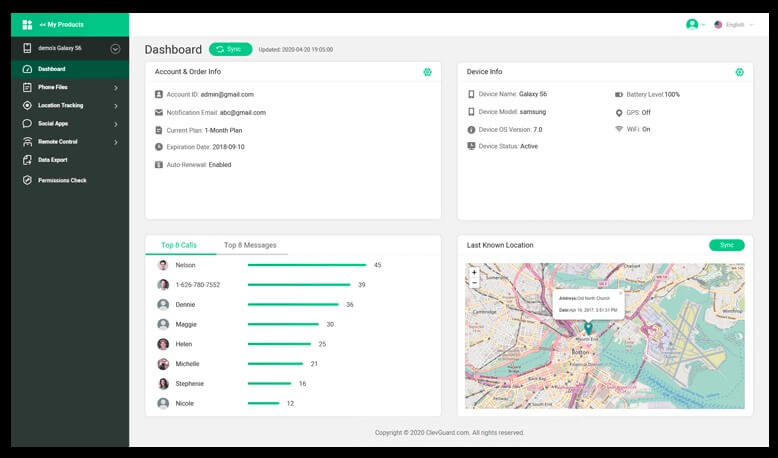 Here you have it! In these five simple steps, you can monitor the activity of TikTok and many other applications.
The Features of Famiguard Pro for Android
FamiGuard Pro for Android is a fantastic application that has helped several people worldwide.
If you're wondering why you should choose FamiGuard Pro for Android, let us tell you some of its features!
Features
keep an eye on 30+ apps including Facebook, Ins, Snapchat and TikTok etc. All call records, messages, pictures and videos on the target device can be viewed online in real time.

Comes with an easy setup, as you don't need to root, and it only takes 5 minutes to set up.

You can sync all the data in real-time over cellular data or Wi-Fi.

You never have to worry about being caught because the application's icon gets hidden on the monitored phone. Therefore, you can monitor someone's activity without any traces.

It provides data protection by encrypting your viral data and also protects your privacy.

The prices of FamiGuard Pro for Android packages are affordable for anyone with $0.27/day to monitor your target device.

It is accessible in various languages to allow users all across the globe to use it.

It has a great and reliable customer support team that is available to help you 24/7.
It truly is a wonderful application that encompasses all sorts of application monitoring. From TikTok to any other application, you name it, and FamiGuard Pro for Android can provide you with means of monitoring it.
Hot FAQs about How to See If Someone Is Active on TikTok
Q1. Can I see who is watching my TikTok videos?
Unfortunately, you can not see who is watching your TikToks. However, you can use third-party software such as FamiGuard for Android to keep up with whoever watches your TikToks!
Q2. How to set your TikTok account to private?
Open TikTok and click the Profile icon at the bottom right, then click the three dots at the top right corner. Click "Privacy," then turn off the switch in front of "Private Account."
Q3. How can I see if someone checked on my TikTok profile?
Open TikTok and click the Profile icon at the bottom right. Then go to the top right of your screen and click the "eye" icon. This will show you your "Profile views," or people who checked on your TikTok profile.
Conclusion
TikTok is a new application slowly branching out to features other than video making and editing.
Sometimes getting an answer to "how to tell if someone is active on TikTok?" can be challenging, but this is where Famiguard Pro for Android comes in!
Famiguard Pro for Android is fantastic software that lets you track someone's activity on famous applications like TikTok. So, get the package that suits you best and get rolling!
You may also be interested in:

By Tata Davis
professional in software and app technology, skilled in blogging on internet
Thank you for your feedback!