So, you are here because you wanted to see a message that someone had deleted on Discord. Maybe it was an offensive message from someone that you wanted to screenshot for proof or an important piece of information that you accidentally deleted yourself.
Whatever the case, the fact remains that you want to know how to see deleted messages on Discord. The good news is that there are a few different ways to do this, and we will be discussing them in this article.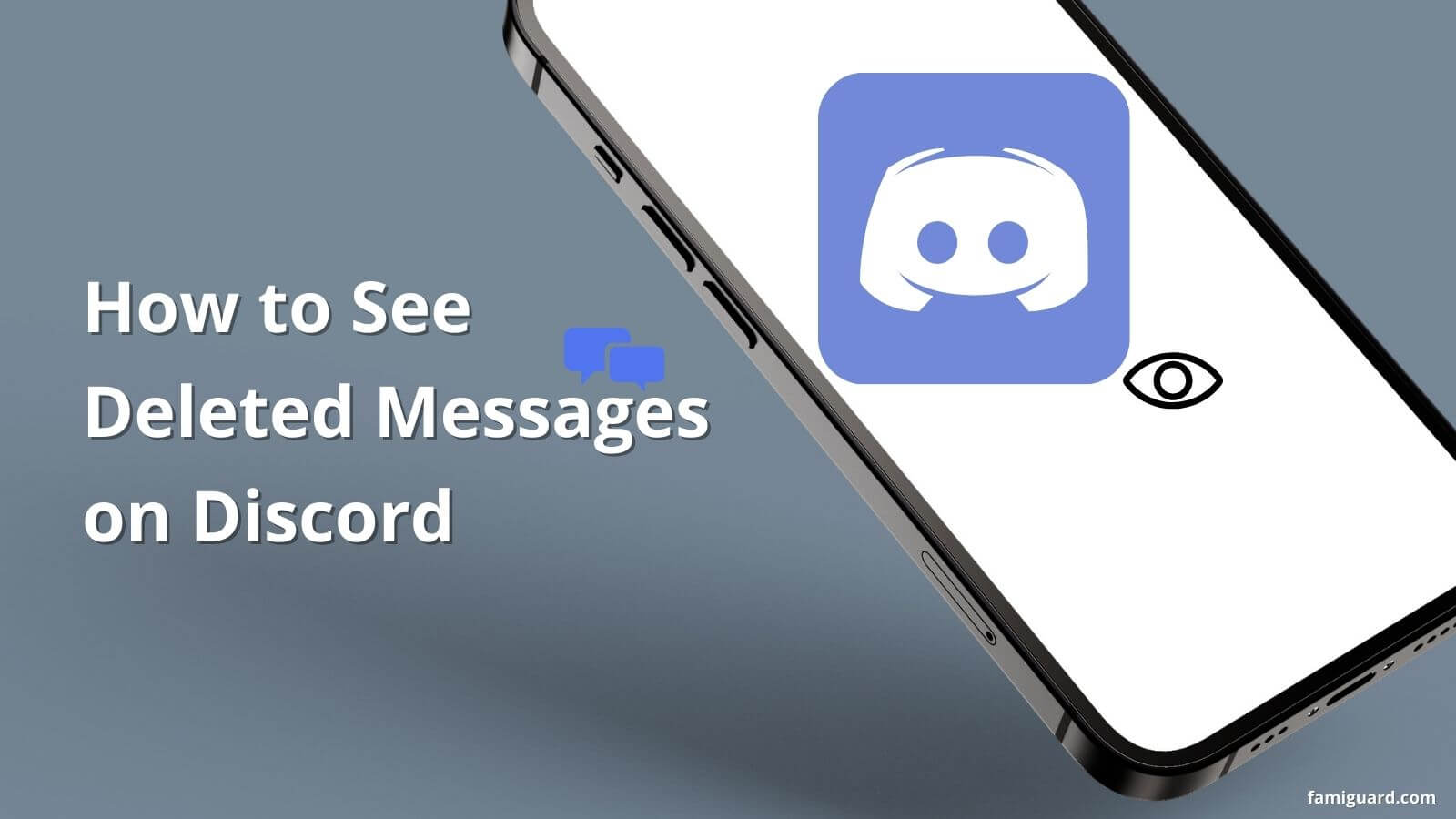 Table of Contents
Method 1: See Deleted Messages on Discord with BetterDiscord
BetterDiscord is a third-party app that allows you to customize your Discord experience by adding a number of powerful features. One of these features is the ability to retrieve and view deleted or edited messages without too much trouble.
Once you've installed BetterDiscord, you can log all server messages and easily see which messages have been deleted. However, the messages that were deleted before you installed BetterDiscord will not be visible to you.
Step 1: Download BetterDiscord
To install BetterDiscord, head over to the official website (https://betterdiscord.app) and download the app on your computer. Once it has been downloaded, run the installer and follow the on-screen instructions to complete the installation process.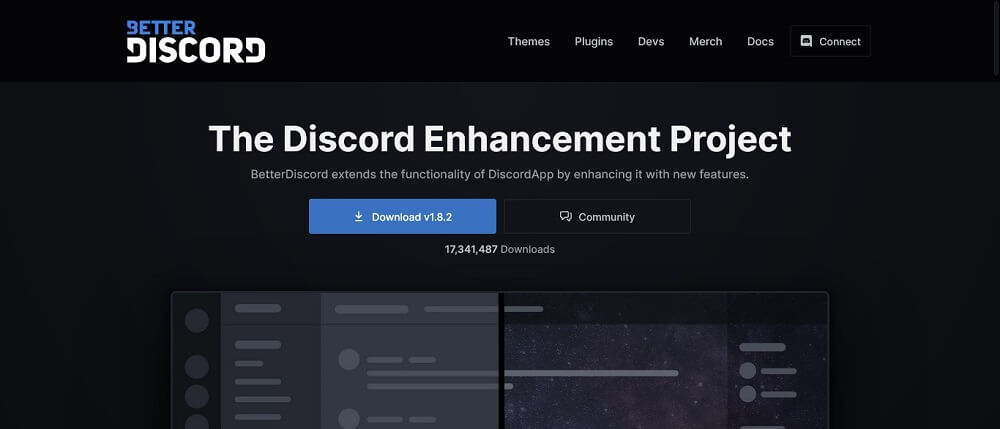 Note: During installation, you will be asked to choose an option from Install, Repair, or Remove. Simply select Install. Next, choose the appropriate Discord version.

After the installation is complete, Discord will automatically launch. A pop-up message will tell you about BetterDiscord and its current version.
Step 2: Download MessageLoggerV2
Now that BetterDiscord is up and running, the next step is to download MessageLoggerV2. This plugin allows you to log all messages sent on your server so you can keep track of deleted or edited ones and view them at your convenience.
You can download MessageLoggerV2 from GitLab's website. To do this, open this link and select "Download."

Note: If you receive a prompt that says the file may harm your computer, please ignore it and click "Keep."
Step 3: Add MessageLoggerV2 to the Plugins Folder & Enable it
Once you've successfully downloaded the plugin, you need to add it to your BetterDiscord plugins folder and enable it. To do so:
1) Open the Discord app and click on the "Settings" icon.
2) Click the "Plugins" from the left sidebar under "BetterDiscord".
3) Click "Open Plugin Folder" and then drag & drop the plugin file into the folder.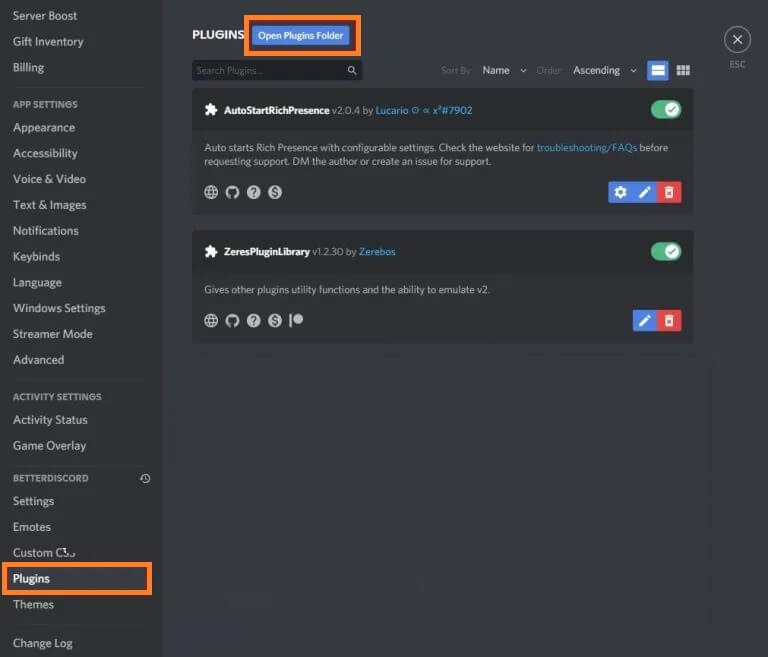 4) Back on the settings page, you will see MessageLoggerV2 listed in the plugins list. Tick the checkbox next to it to enable it.
Note: If you see a message saying some required libraries are missing, click "Download" to install them. Then enable the XenoLib and ZeresPluginLibrary.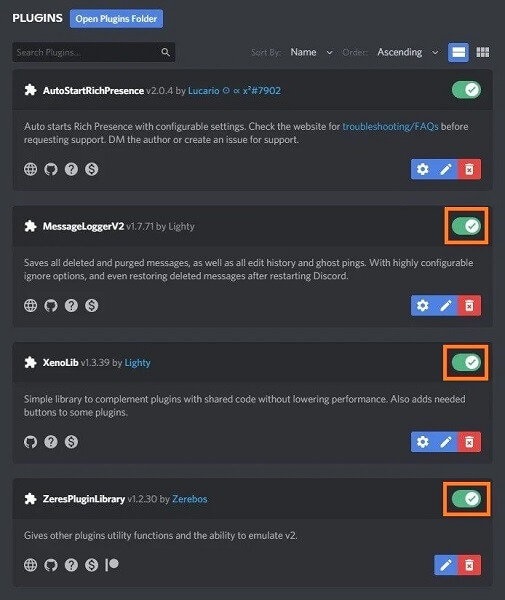 Step 4: Right-Click the Server & Open the Logs
Now you're all set up! Every single message that is deleted or edited by someone on your server will be logged and stored in the MessageLoggerV2 folder.
To check out the deleted messages for a particular server, right-click on that server and select Message Logger > Open Logs.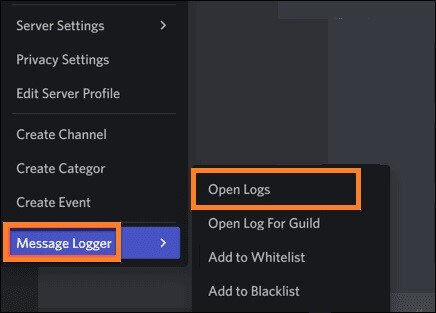 From the "Deleted" tab in the above menu, you can see messages that have been deleted from the server with the exact time and date.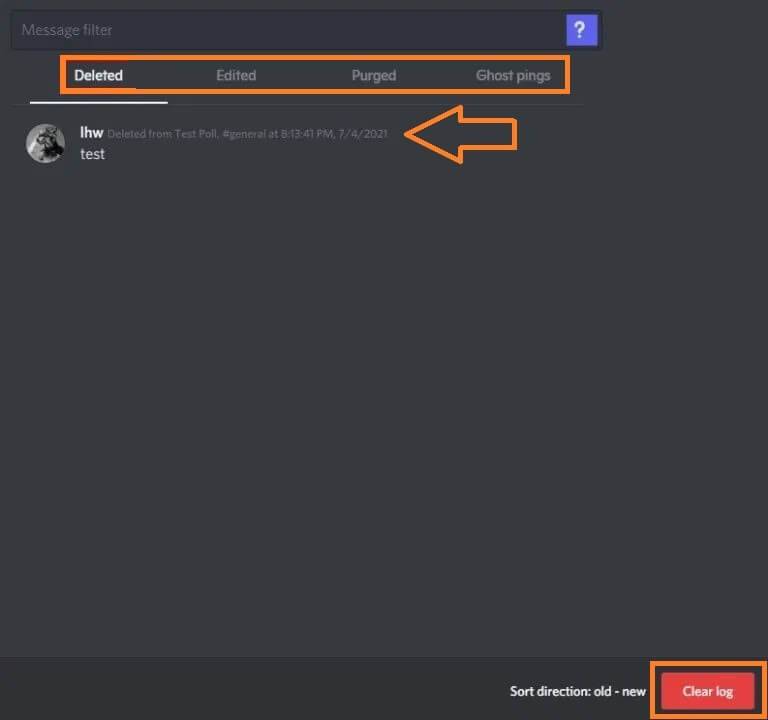 Method 2: See Deleted Messages on Discord with Dyno Bot
Another way to see deleted messages on Discord is by using Dyno Bot. It's a feature-rich and powerful server moderation bot for Discord that allows you to log all the events taking place on your servers, including all the messages that were deleted.
Step1. Adding Dyno Bot to Server:
1) Go to "dyno.gg/bot" and log in using your Discord credentials.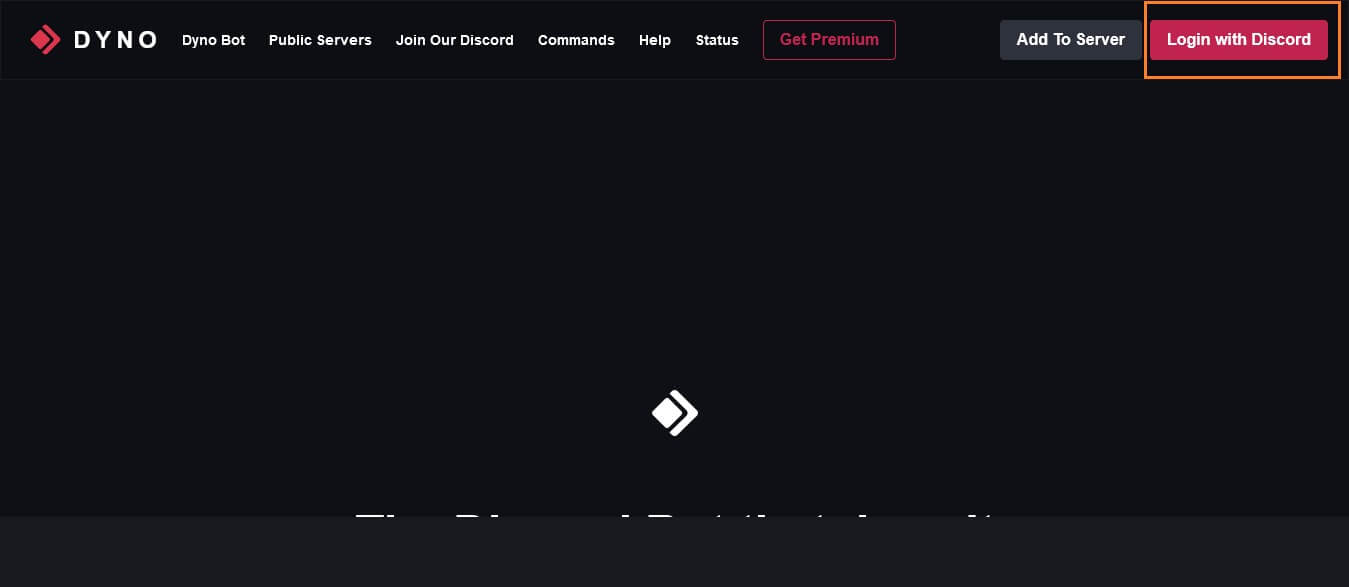 2) Authorise the access and verify the captcha to proceed.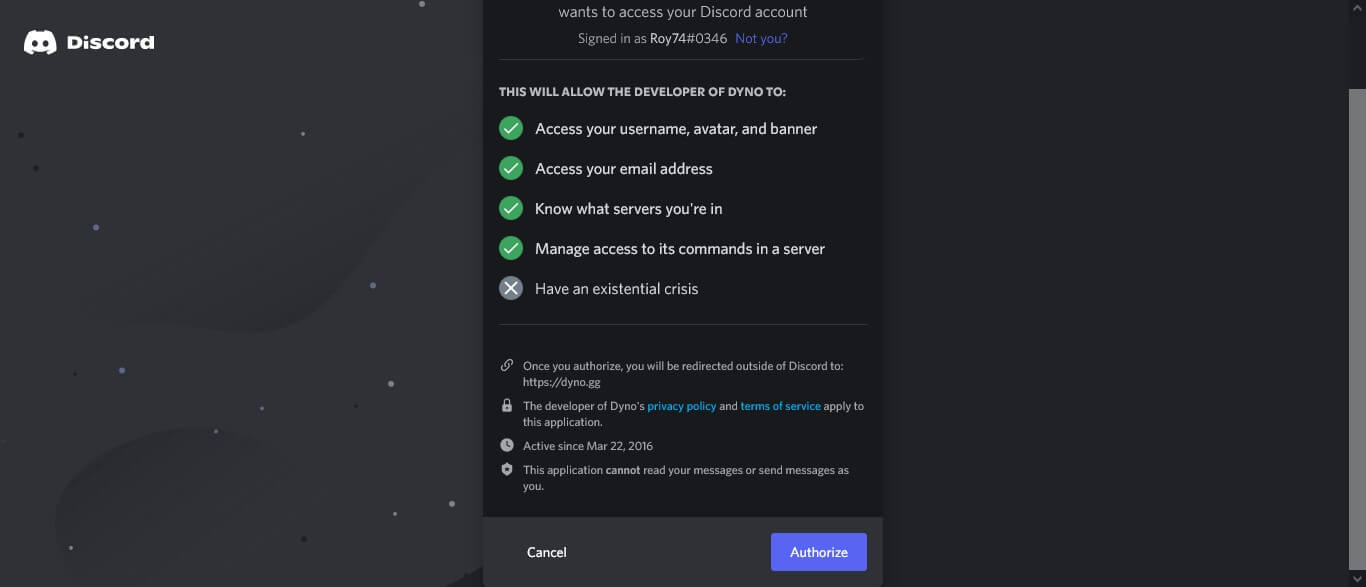 3) Click "Add to Server" and select the server where you want to add the Dyno Bot.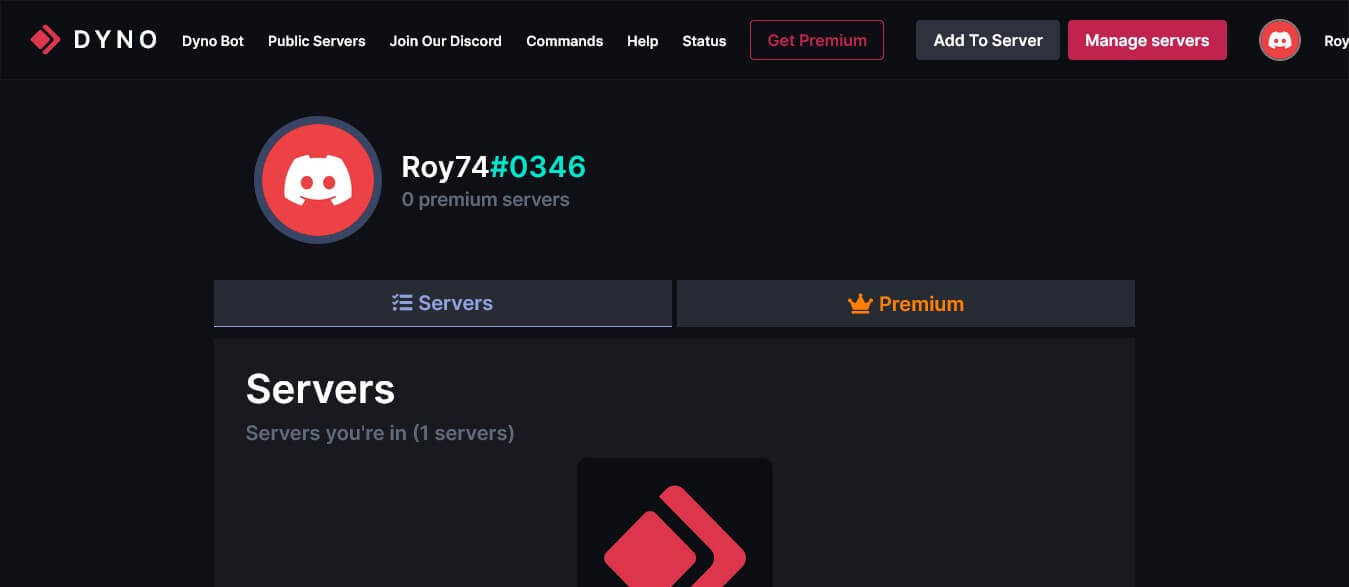 Setting Up Dyno Bot:
1) Go back to Dyno Bot's website and click "Manage Servers."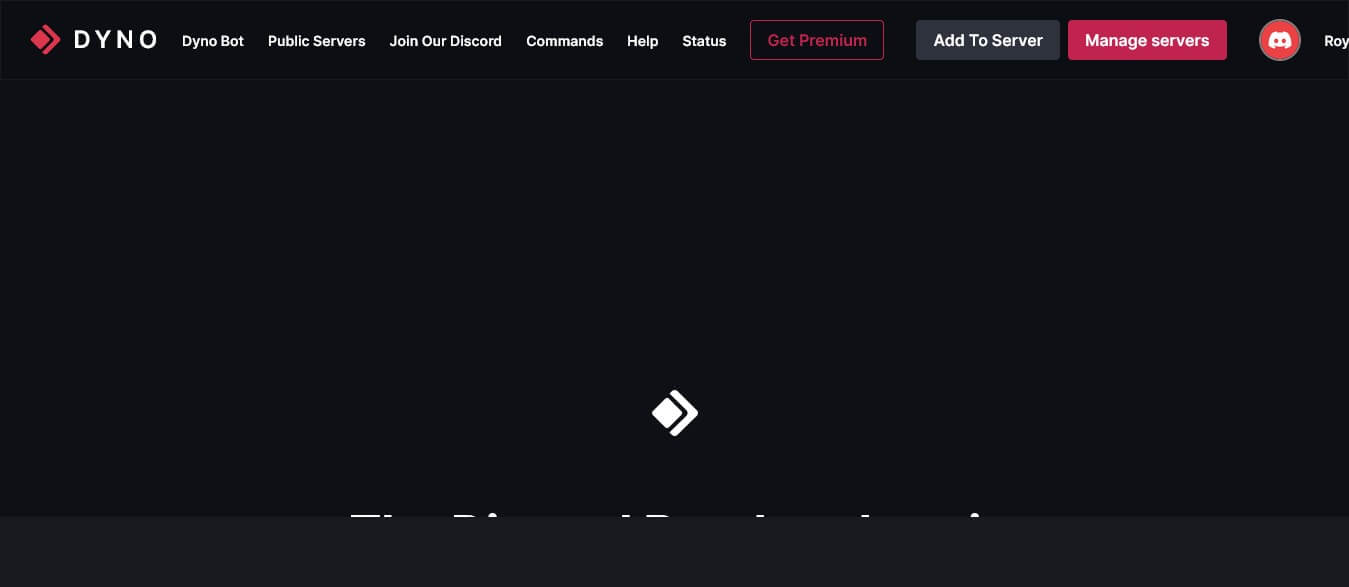 2) Choose the appropriate server and then click on "Modules."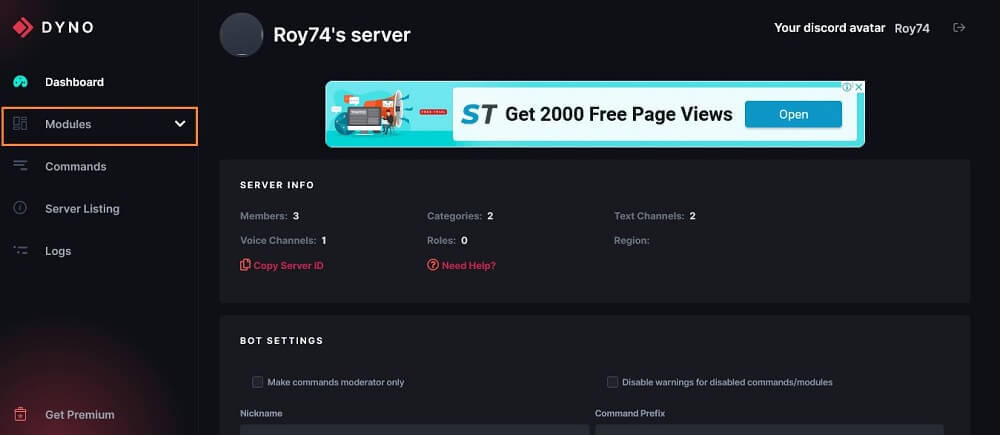 3) Turn on the "Action Log".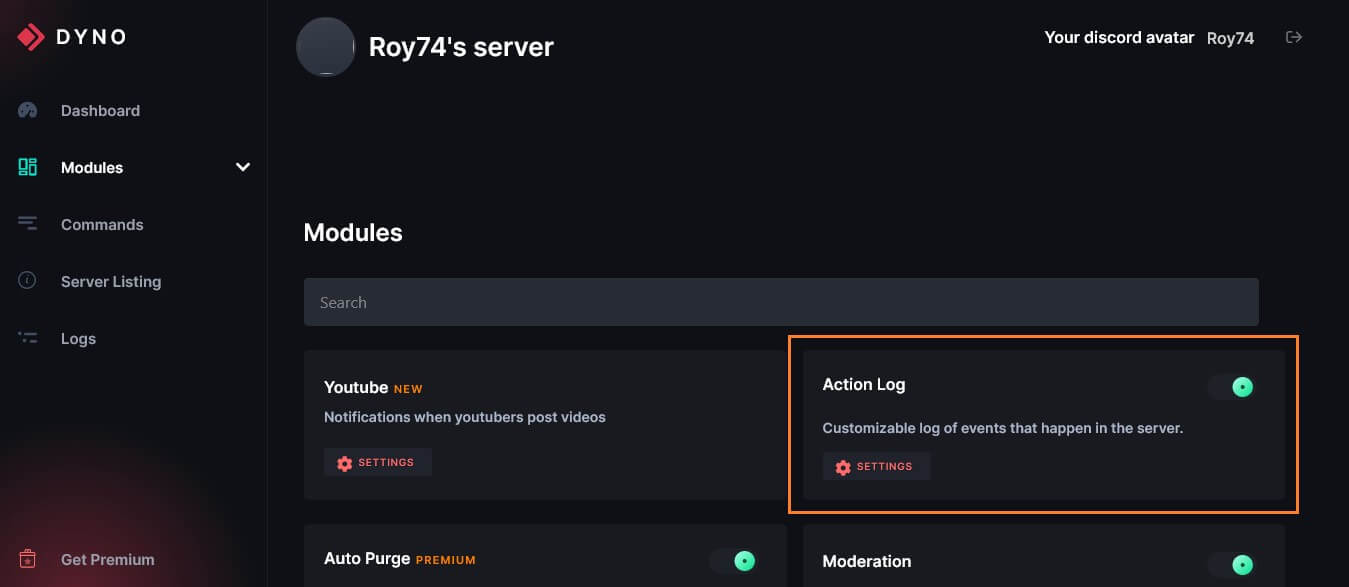 4) Navigate to the "Settings" section of the "Action Log."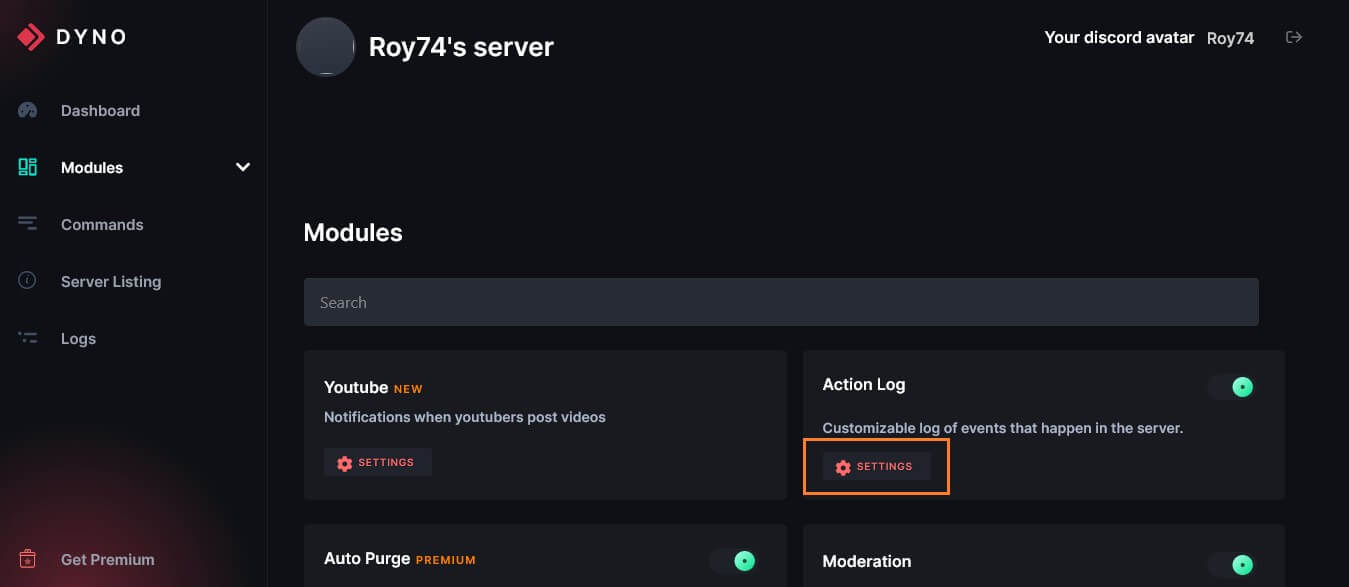 5) Select a channel (or create one first) to store the events under "Log Channel."
6) Scroll down to "Message Events" and check the "Message Deleted" box.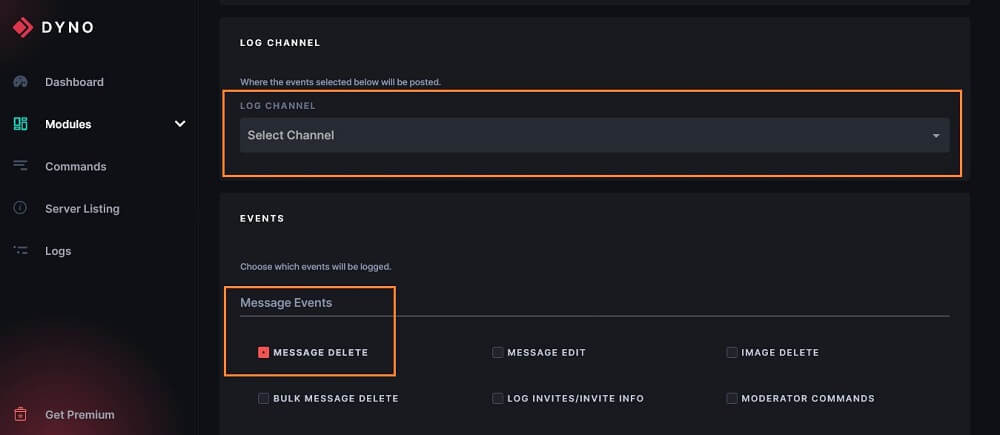 Now whenever someone deletes a message on your server, Dyno Bot will log it in the designated channel.
Method 3: See Deleted Messages on Discord with Logger Bot
Logger Bot is yet another excellent option for keeping track of deleted messages on Discord. It differs from Dyno Bot in that it has fewer features and is designed specifically to log all events related to messaging like deleted, edited messages.
To set up and use the Logger Bot, follow these steps:
1) Go to the Logger Bot website and click "Invite" from the left slide bar.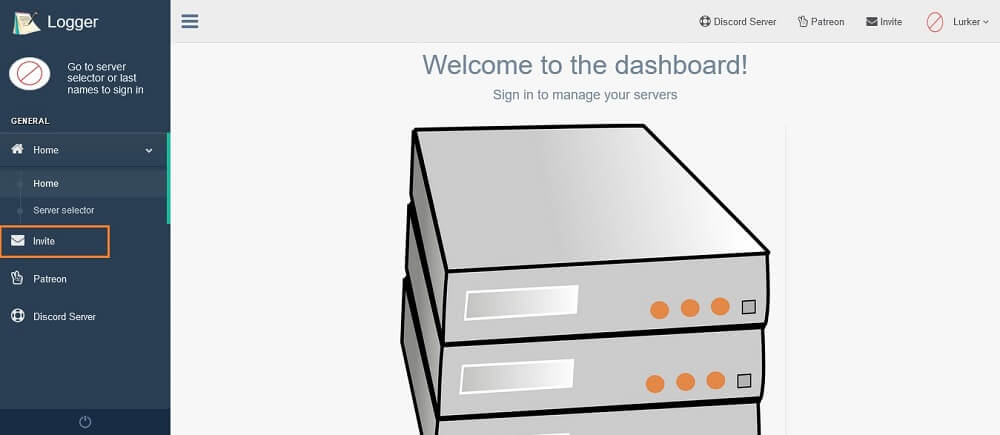 2) You will be redirected to the Discord login page. Log in using your credentials.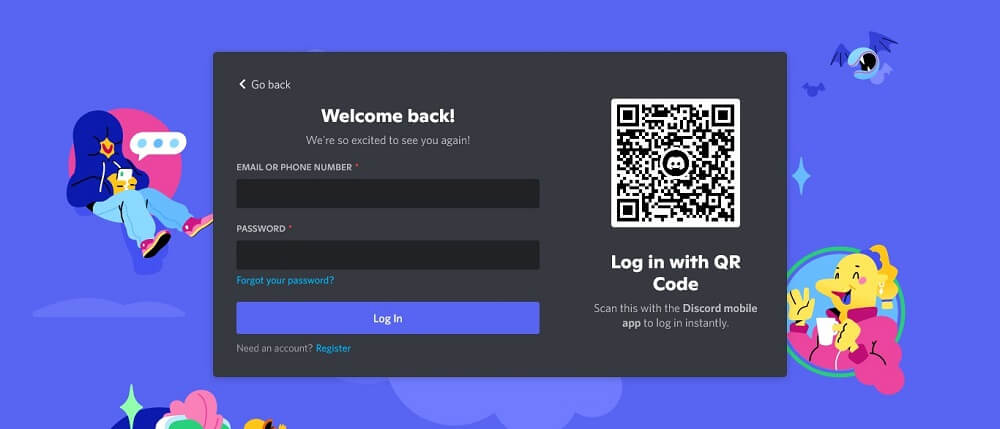 3) After that, select a server and click "Authorise" to give Logger Bot access.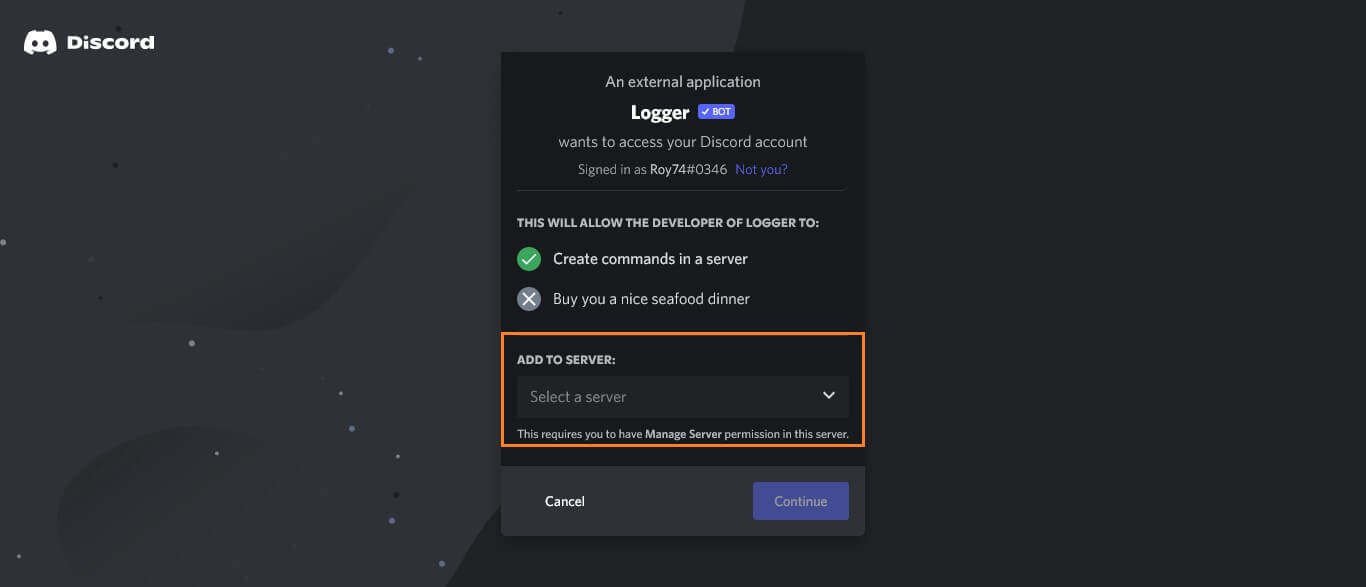 4) Click on "Server Selector" to select the server again where you added the bot.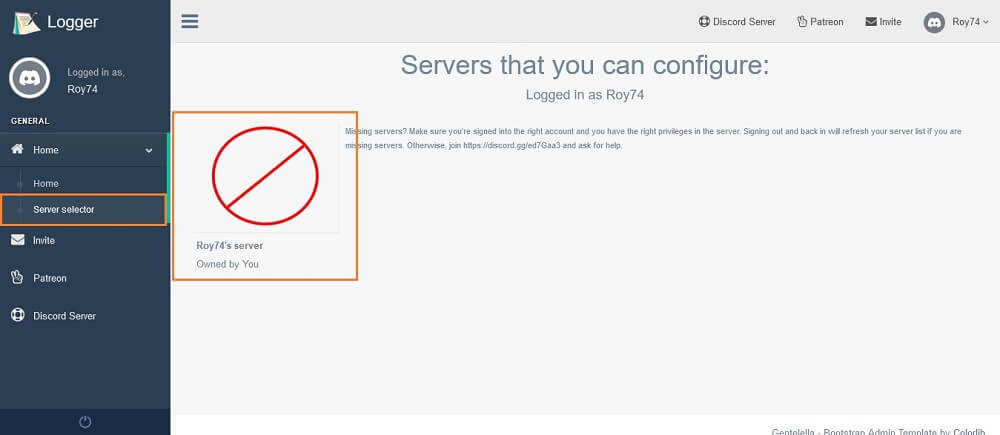 5) Set #general as the log channel for "messageDeleteBulk" & "message Delete" in the "Channels To Log" section. Next, untick everything except "messageDelete" and "messageDeleteBulk" under "Modules."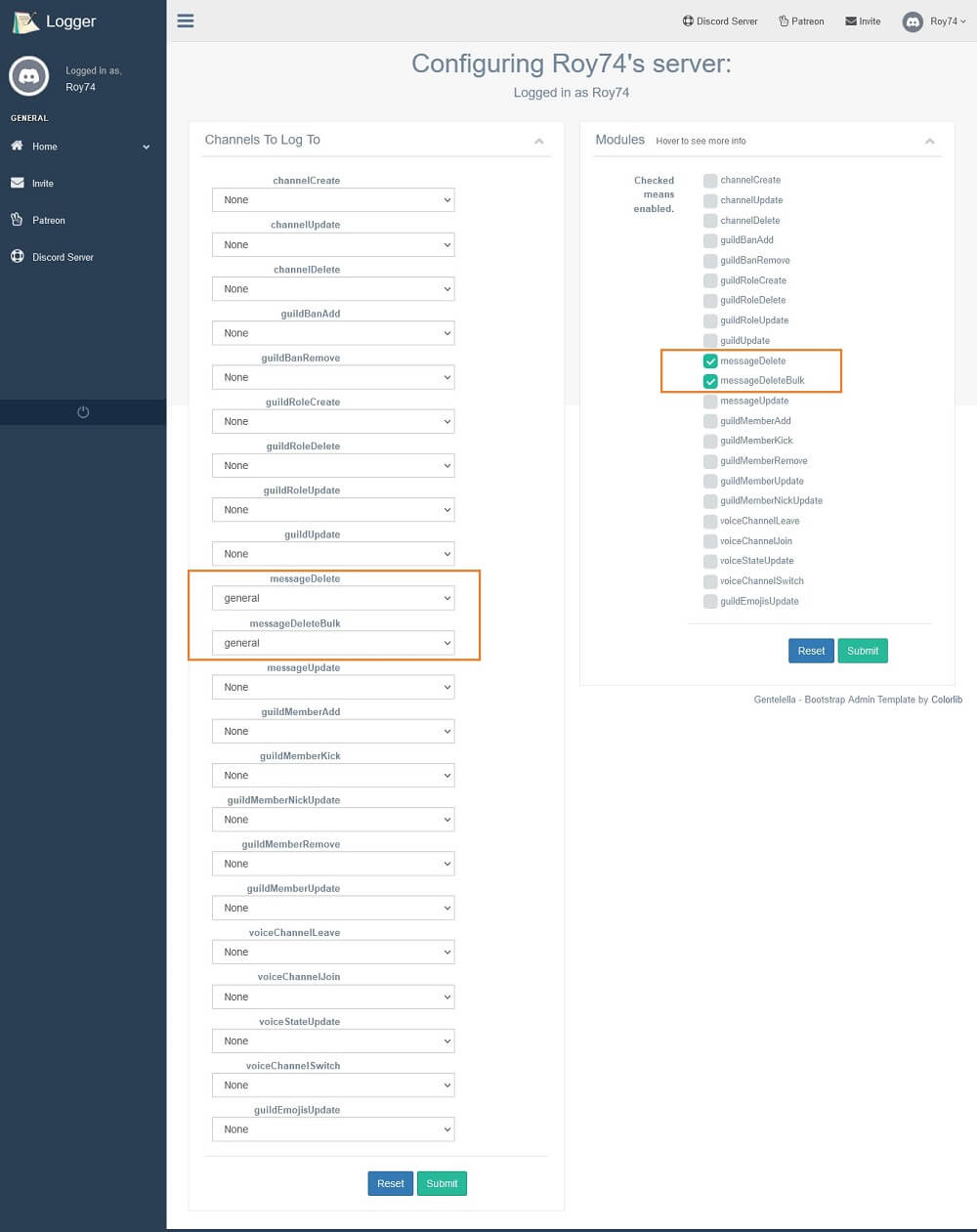 Now if someone deletes a message on your server, you will be notified by Logger Bot.
Method 4: See Deleted Messages on Discord with Message Monitoring Tools
If you're looking for a more comprehensive solution to monitor deleted messages on someone's Discord account, consider using FamiGuard Pro for Android. This application can help you keep track of all deleted messages, as well as any other activities taking place on your loved one's Discord account.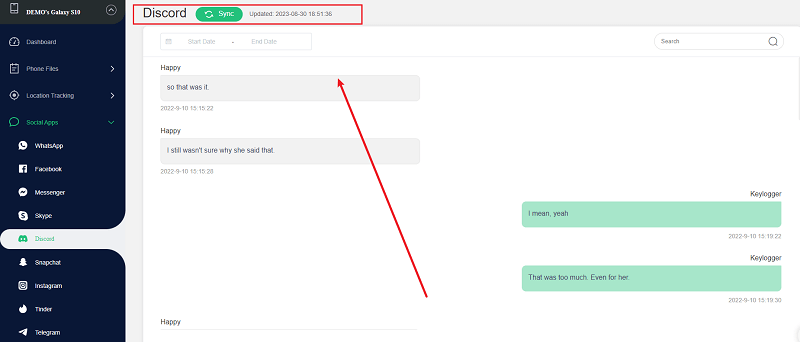 Below is a step-by-step guide on how to use FamiGuard Pro for Android:
Step 1: Go to the official website of FamiGuard Pro and click "Sign Up." Follow the instructions on the sign-up page to create an account.

Step 2: Download the app from "an.famiguardapp.com" and install it on the target's device. Configure the settings according to your preferences.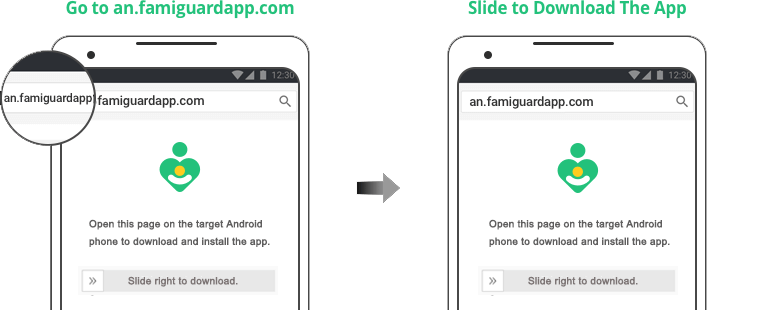 Step 3: Return to your online FamiGuard Pro dashboard to verify the setup. Now you are ready to monitor all activities on the target's Discord account.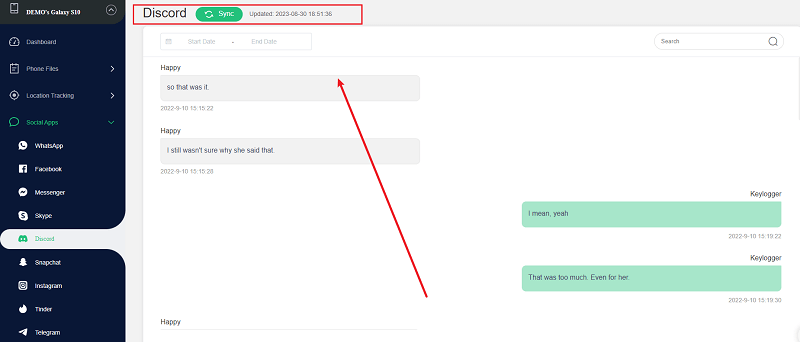 Conclusion
Discord has taken a strong stance on privacy, and that's why messages that are deleted are permanently removed from the app with no native way to recover them.
However, you can take a few extra steps to have BetterDiscord and MessageLoggerV2 installed on your server, or use Dyno Bot to help you view deleted messages.
FamiGuard Pro for Android is also a great option. With its powerful keylogger and screenshot-capturing features, you can remotely monitor someone's activities on Discord without them knowing.
You may also be interested in:

By Tata Davis
professional in software and app technology, skilled in blogging on internet
Thank you for your feedback!