Even though Yahoo is no longer the most popular webmail provider, the vast majority of us still have accounts from when it was, and we may need to sign in to our Yahoo accounts once again.
If your browser kept it, consider yourself fortunate; it can occasionally delete the history of passwords used. If you have access to the recovery phone number, you provided Yahoo when you first registered your account, you will be able to simply restore a forgotten password.
If none of those things is available to you, then there is one more choice you may make. You may reset your Yahoo account by using the Yahoo Sign-in Helper to learn how to log into Yahoo mail without password. If you have any other reason to be concerned about the possibility of losing access to all of your email accounts, this may offer you a glimmer of hope.
Part One: How to Log into Yahoo Mail without Password in 3 Ways
1. Log into Yahoo Mail through "Forgot Password" Instead of a Password
You can restore access to your Yahoo account even if you have forgotten or lost your Yahoo password since you can reset it.
Launch a web browser, go to Yahoo, and choose the "Sign in" option.
After entering your email address or username, click the "Next" button.
Navigate to the "Forgot Password?" option.

You will see an option for Yahoo to email you a link to reset your password. The choices available to you are determined by the contact settings that you have already selected inside your Yahoo account. In most cases, they will give you the option to receive either a text message or an email at a backup email address. Pick the alternative that will serve you most effectively.
When you receive the link to change your password, click on it and then enter the brand-new password you wish to use for your Yahoo account.
2. Log into Yahoo Mail with the Browser's Cookie instead of password
How to log into Yahoo mail without a password with cookies?When you visit Yahoo Mail, your browser will store a cookie on your device that is only relevant to that browser and the device you were using at the time of your visit. If you continue to use the same device and browser to access the login page, you shouldn't be required to re-enter your credentials. However, if you log in using a unique device or browser, Yahoo won't be able to locate the login cookie, and you will be required to input your username and password each time.
How Can I Remain Logged Into My Yahoo Mail Account?
There are a few different methods that you may stop your computer from removing browser cookies, including the one that stores the credentials you use to log in to Yahoo Mail.
Click the Checkbox Next to Stay Signed In:
After you have successfully logged in to Yahoo Mail, click the checkbox Next to Stay Signed In.

Do Not Delete Cookies:
You should avoid manually clearing your browser's cookies. Also, be sure to check the settings of your browser and ensure that it is not configured to remove cookies automatically whenever the window containing the browser is closed.
Avoid Using Private Browsing:
Using the private mode function of your browser disables the browser from collecting cookies; as a result, the browser does not trace your internet history. However, to use Yahoo Mail, you will need to sign in at every visit. The fact that your login information isn't stored may be due to how often you use this service.
3. Log into Yahoo Mail with Signed-in Phone, Tablet, or Computer.
You may save time by syncing your personal information and Yahoo email on your iOS device so that you can quickly access this information even when you are not in front of your computer. When you make a change, it will immediately reflect on both the device and your Yahoo account.
Instructions for accessing Yahoo Mail on your mobile device
Once you have signed in to the Yahoo Mail app again for iPhone or Android, you will normally remain logged in permanently until you specifically sign yourself out of the app. This is the case even if you delete the software from your device and another method for how to log into Yahoo mail without a password. Logging in is a straightforward procedure that remains the same regardless of whether you use an iOS or Android smartphone.
But you should not click on the Sign out option on any device.
Launch the application for Yahoo Mail. You will be presented with the Sign In page if you have not yet logged into any of your email accounts. Select the Yahoo sign-in option.
After that, you will be prompted to input your email address; if you are already logged in, it will provide a password that has been associated with your email address on all of your devices.
Part Two: How to Log into Someone Else's Yahoo Mail Secretly without Password
In Part one, we introduced you to three common methods to log into someone else's Yahoo mail without Password. To log into your own Yahoo mail, those three methods are enough for you. However, if you want to a log into someone else's Yahoo mail secretly and know what email he or she has received, you can try some phone monitoring apps. Here, we will recommend one effective phone monitoring apps, FamiGuard Pro for Android, to help you log into someone else's Yahoo mail secretly.
What is FamiGuard Pro for Android
FamiGuard Pro for Android is an all-in-one monitoring app for Android. Since it is equipped with the Keylogger and Screen Capture feature, it can also be used to record someone else's typed passwords or all other activities happened on his or her Yahoo mail. Besides, the whole process of monitoring is under stealthy mode. That is to say, with FamiGuard Pro for Android, you can easily log into someone else's Yahoo mail secretly at any time and have no concern about being detected!
How to Use FamiGuard Pro for Android to Log into Someone Else's Yahoo Mail
Step 1: Create your account for FamiGuard Pro for Android
Step 2: Download the FamiGuard Pro for Android app from the given address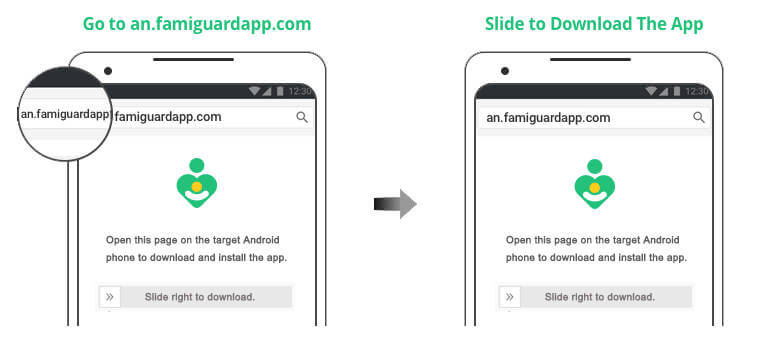 Step 3: Set it up on the target smartphone.

Step 4: Log into FamiGuard Pro for Android online dashboard and Click choose Kelogger and Click Yahoo mail to view passwords of Yahoo mail.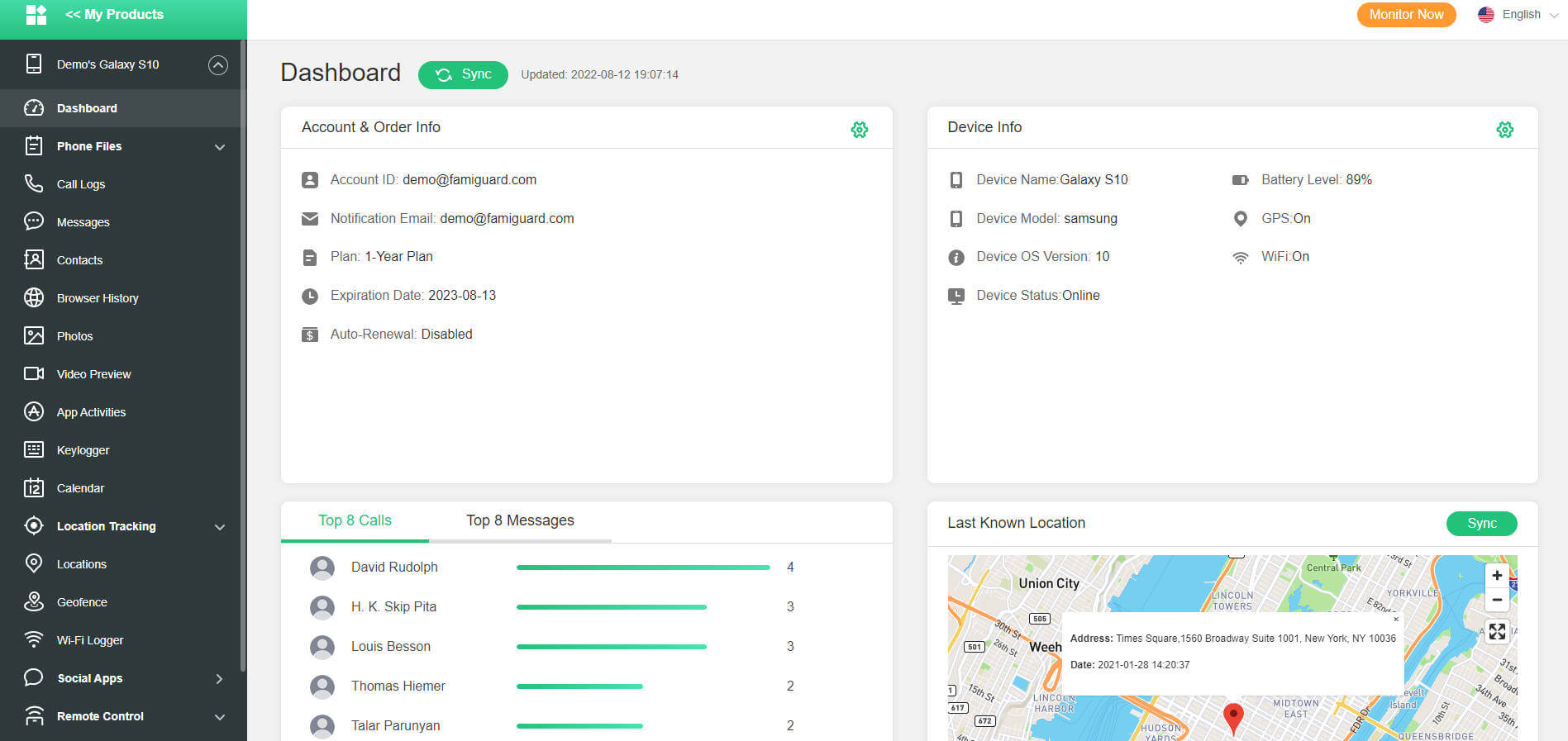 What Else Can FamiGuard Pro for Android Do for You?
Location Tracking: You can track cell phone location in real-time, view location history and can also get alerts?after setting geo-fences

Phone File Viewing: With FamiGuard Pro for Android, you can monitor messages, call logs, contacts, keylogger, photos and browser history on the target phone at any time

Monitoring Social Media Apps: Viewing messages or pictures on WhatsApp, Instagram, Snapchat, Facebook, Viber, WeChat, and more

Remote Control: Recording phone calls, capturing screenshots and taking secret photos in remote control mode
FAQ about How to Log into Yahoo Mail without Password
1. How Long Does Yahoo keep old email accounts?
Yahoo deletes email information and deactivates email accounts whose owners don't login in at least once each year. However, it does not erase the account. Contact Yahoo Mail customer service. if the account has been shut off.
2. Do unused Yahoo accounts get deleted?
Unused accounts are regularly deactivated by Yahoo Mail. You will not have access to emails, attachments, and other account features if your account is disabled. When you log in, you will get a notification informing you whether your mail account has been deleted. It can state that you can't modify your password or that your account has been deleted.
You may also be interested in:

By Tata Davis
professional in software and app technology, skilled in blogging on internet
Thank you for your feedback!