Messenger is an awesome application that makes connecting fun. However, sometimes you need an instant reply, which is only possible if the person is online. Ultimately, it invokes the question of how to know if someone is online on Messenger.
Fortunately, the application has saved us from the hassle, and there is a status indicator on the person's profile picture (a green dot). But accessing active contacts is different in mobile and web applications. Therefore, we have explained various methods to help you check your friend's active status on Messenger.
Table of Contents
How to Know If Someone Is Online on Messenger – Two Methods
Method1: PC Guide
1.1 Through Facebook.com
Facebook is available in both desktop and mobile versions. Although the mobile version is much more convenient, many users prefer the web.
Step1. Open your browser and navigate to Facebook's official login page.
Step2. Sign in to your account. Once the account logs in, click on the home icon and go to the home page.
Step3. On the right side, you'll see the 'Contacts' tab. Select the three dots on the top of the contacts tab to open a drop-down menu.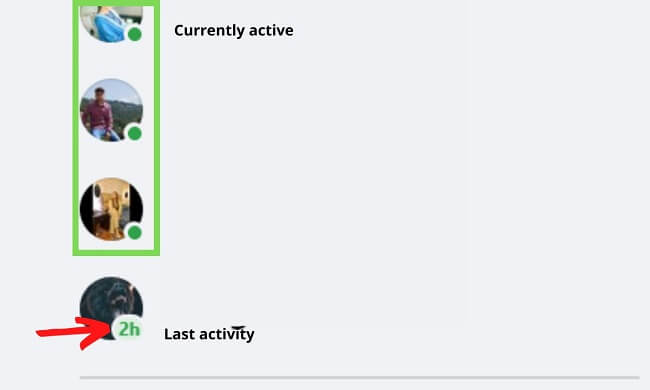 Step4. Turn on the 'active status' option. Once done, the active contacts will appear on the contacts tab. They will have green dots.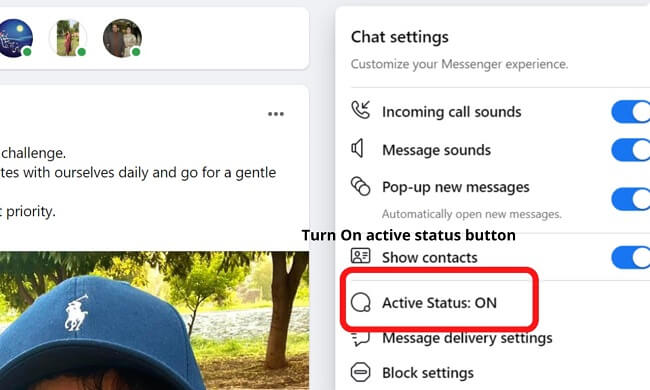 Step5.Also, you can click on the Messenger icon on the top bar and scroll to the chat you want to check the active status of.
Step6. Click on the"View all in Messenger" option. On the right pane, click on the three dots and choose the option "Active Contacts". The online people will be displayed.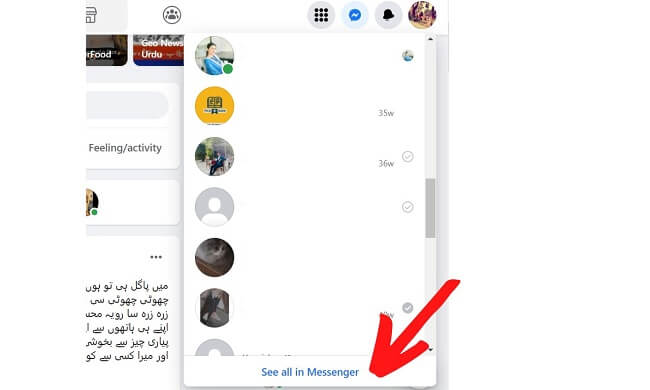 1.2 Via Messenger.com
If you don't want to sign in to your Facebook, you can log into web Messenger separately.
Step1. Open your browser and type the URL www.messenger.com or you can type 'Messenger login'.
Step2. Sign in with your details. If you have already logged in to your Facebook, it will ask you to continue. If you want to sign in with another account, you can choose the Switch accounts option.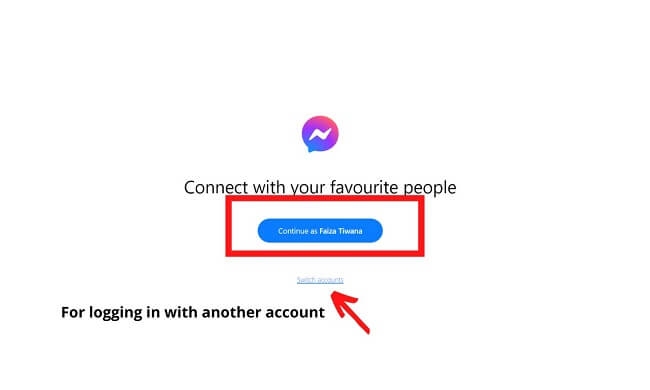 Step4. Once you log in, select the People option from the right pane to see your active contacts.
Method2. Mobile Guide
Now let's see how you can know if someone is online on Messenger mobile.
Step1. Open the Messenger application on your phone. A gradient chat bubble with a lightning bolt. If you are not logged in, follow the on-screen instructions and sign in to your account.
Step2. When the application opens, you'll see your online contacts on the top. If you cannot see the entire list, click on the People icon at the bottom of the screen to reveal the complete list.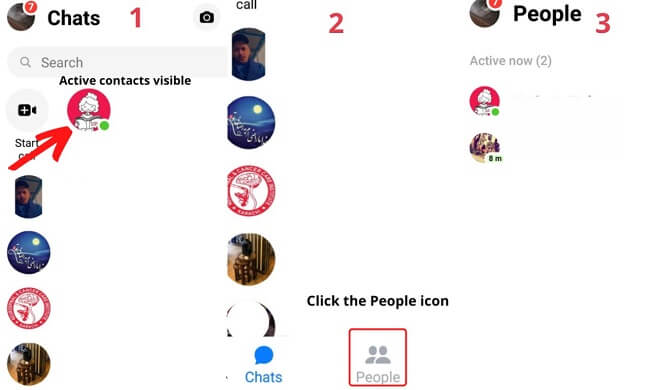 However, sometimes you cannot see the active contacts because you have turned off your active status. Follow the steps to turn your active status on.
Step1.Click on your profile picture in the top left corner.
Step2. Scroll down to the 'Profile' section and tap the 'Active status' option.
Step3. On the next screen, you will see two toggle buttons. Toggle on the one saying 'show when you're active.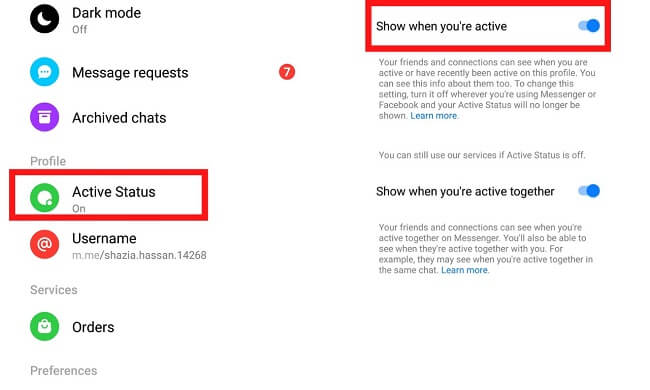 Tip: You can follow the same steps for an iOS device; the icons are very similar.
Part2. How to See Who's Active on Facebook If Hidden
You can try the above methods as they are very simple; however, if they hide the activity status on facebook or messenger, you will never know his activity if you don't use a 3rd party tool. For this we recommend you to use Famiguard Pro for Android. This is a monitoring software. All information on the target device can be detected, even if your monitoring target hides his activity status on facebook, you can see his every move online.
What is FamiGuard Pro for Android?
Famiguard Pro for Android is a paid multi-functional device tracking application for Android devices. It helps you monitor one device via another. Thanks to its fantastic monitoring features, you can easily see all activity of target device.
User Guide of Famiguard Pro for Android
Step1. Sign Up on the official website https://www.famiguard.com/.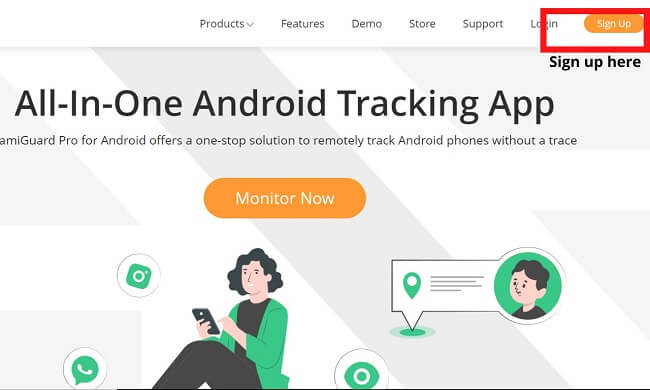 Step2. Download Famiguard pro on the target phone and complete some necessary settings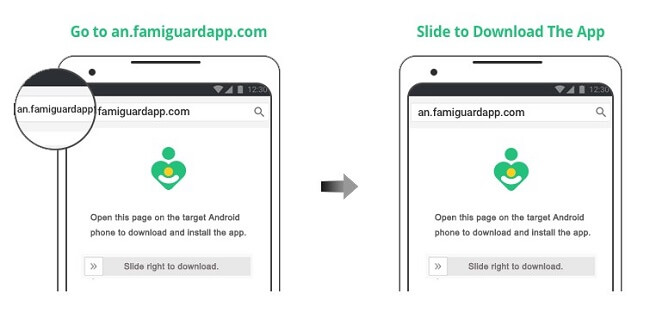 Step3. You have successfully installed the application. Now you can monitor all the activity of target device on dashboard.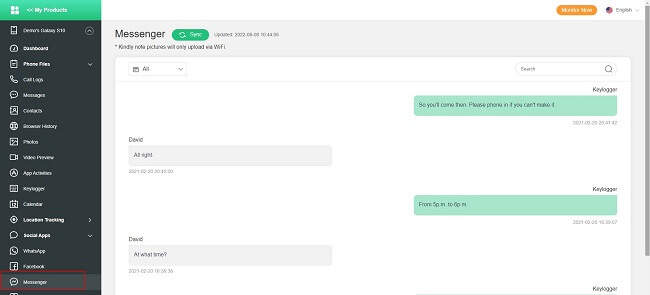 Features of FamiGuard Pro for Android
All-in-one monitoring: You can monitor more than 30 applications on the target device, including instagram, facebook, tiktok, snapchat, etc. You can even view everything recorded on SMS, video, voice and keyboard.

Incognito mode: Famiguard pro will not appear on the target device. As long as you don't say anything, the owner of the device won't find out that you are monitoring him.

Location tracking: Famiguard pro can track the device in real time and record the GPS track of the device.

Remote control: You can control the camera and screenshot function of the target device online to get the information you want.

Easy to use: No need to root. simple interface and easy to operate. It only takes two minutes to download and you are ready to use.
Summing Up
Messenger is a straightforward application with a friendly user interface. However, sometimes it's hard to answer 'how to know if someone is online on Messenger' because the application's layout changes from device to device.
Therefore, we have addressed all the ways to see active Messenger contacts. In addition, you can also use a trustable application called Famiguard Pro for Android. It is an all-rounder social media monitoring application that's easy to use and helps you keep a check over the target device's activities.
You may also be interested in:

By Tata Davis
professional in software and app technology, skilled in blogging on internet
Thank you for your feedback!