Have you ever wondered about how to get someones Facebook Password?
Although we already have the more popular options like Instagram or TikTok, Facebook still has its own charm as a community platform. Different from these social networks, Facebook is able to accommodate groups or communities to make their own groups or pages. That way, they can meet people with the same hobbies and interests. Connecting everyone is the charming point of Facebook.
When it comes to Facebook, safety is the number one priority. Similar to the other social media platforms we've just mentioned, Facebook also requires users to create their own unique IDs and passwords. That way, their accounts can always be secured.
But what if you want to get somones Facebook Password and hop into his account? Is there a way to do that?
Part One: How to Get Someones Facebook Password?(7 Ways)
If you're wondering about how to get someones Facebook Password, there's a high chance that you'll meet a lot of options to use. In fact, today, we want to share the seven best methods you can try to obtain someone else's password. Are you ready? Here we go!
1. Get Someones Facebook Password by "Forgotten Password"
The first and most common method people always use when they forget their passwords is the Forgot Password option. You may usually meet this option when you're about to log in to your account.
If you don't have any idea about someone's ID and password, you can use the alternative way instead, which is by using either an email or a phone number. So, before trying this method, at least have the information about either of the two.
After that, here's what you need to do:
Step 1. Open Facebook through a browser
Step 2. Click sign out if the account is still connected
Step 3. When you meet the login page, simply click the Forget Password button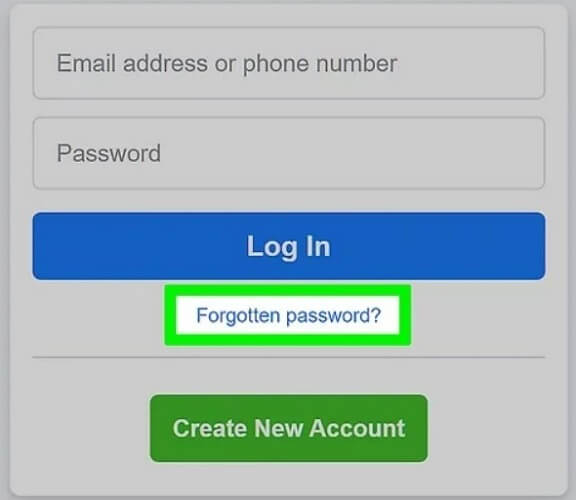 Step 4. Now, it's time to enter either an email or a phone number.
Step 5. Look for the security code that's sent to you and enter it in the given box
Step 6. Create a new set of passwords that's different from the previous one
Step 7. You're done!
2. Get Someones Facebook Password by Facebook "Trusted Contacts" (If you are his trusted friend)
Another option you may use as a solution to how to get someones Facebook Password is by using another Facebook feature called Trusted Contacts. Please note that this option is way more complex than the one above, so stay with our tutorials. See the complete steps below:
Step 1. Open Facebook through a browser
Step 2. When you meet the login page, simply click the Forget Password button
Step 3. Now, it's time to enter either a wrong email or a phone number.
Step 4. Then Select the "No longer have access to these?" option
Step 5. Now, select the Reveal My Trusted Contacts option.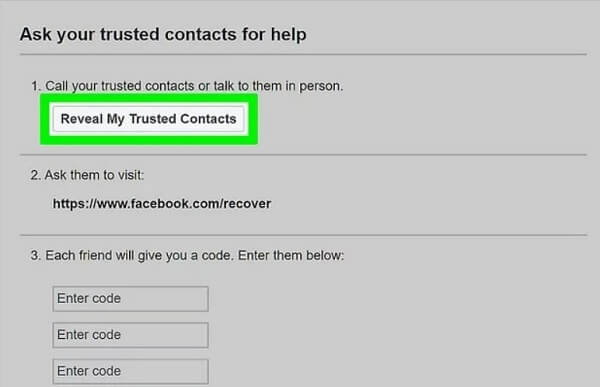 Step 6. Type the name of contacts (if you are in this list) and send the codes to yourself. Wait until you receive the code.
Step 7. After the process is complete; you can reset their passwords and creat a new one. Then do the login process as usual by using it.
3. Get Someones Facebook Password by "Browser's Password Manager" (Chrome)
The next option you can try is to open the password manager on your browser. If you want to see someone else's password, then it means that you need to have physical access to their device. Now, after opening the device, you can search for Facebook passwords through the browser they often use.
Follow the steps below:
Step 1. First, open the browser
Step 2. Go to Settings, and on the search bar, simply type Password
Step 3. Click the Password Manager option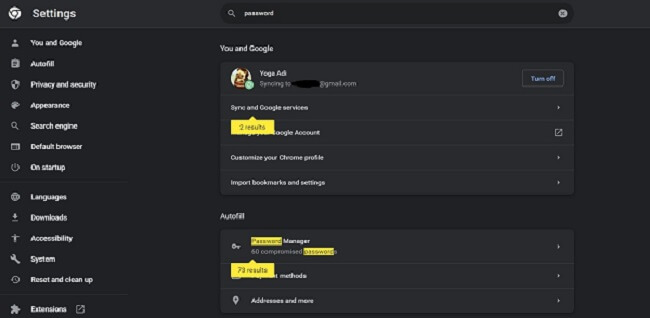 Step 4. And then, search Facebook, and click on the eye icon besides it.

Step 5. Now, you have to put in the PIN if the user has activated it.
4. Get Someones Facebook Password by Guessing
Again, if the other steps simply won't work, then what you can do is try to guess it. With lots of options to be used, make sure to at least gain some information about anything that's close to the target. For example, the favorite show, food, animal, or games.
The steps can be much easier if the target is someone you know very close. The reason is mainly that you already know what they love and are close with. So, enter the passwords with anything you have in mind. It could be random and take a lot of time, but once you get it, it'd be one of your most satisfying moments.
5. Find Someones Facebook Password by Peeking
The next option is to directly peek at them when they're inputting their ID and password. You see, similar to the method above; this option is much easier when you really know the target. If it's just your brother or sister, you can basically peek at them at any time, and they probably wouldn't notice it.
6. Get Someones Facebook Password through Phishing Email or Website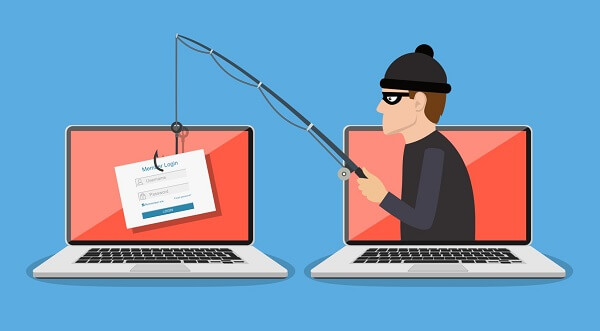 Now. we're entering the dark corner. Obtaining someone's password and vital information is something that most hackers would usually do. It's mostly for their own gain. However, not anyone can rally contact a hacker out of the blue just to hack someone. They need to know where the hackers reside before actually making contact with them.
Usually, some hackers sell their services on online freelance platforms. We couldn't describe which one it is, but you can find out about it through quick internet research.
Most hackers would use phishing to gain someone's credentials. By creating a fake login page, hackers will have the info after the user unknowingly enters their ID and password. The moment they hit Enter, their data will be stolen.
7. Know Someones Facebook Password by Keylogger App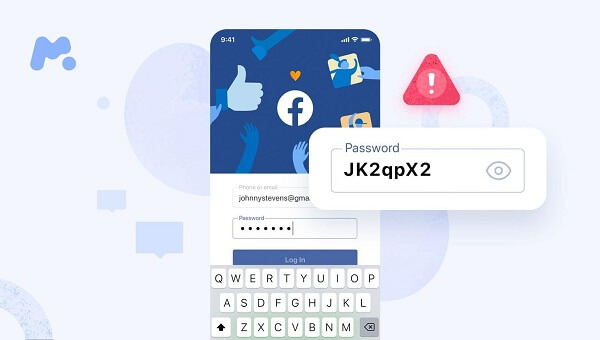 Another method hackers mostly use is a keylogger app. If you want to know how to get someones Facebook Password? A keylogger could be one of the best solutions.
Keylogger app needs to be installed on the target phone first. After the installation process is done, the app will work automatically to record the keystrokes the user enters when logging in to Facebook. Although it sounds easy, using this app is definitely risky.
Part Two: How to Get Your Girlfriend's Facebook Password Without her Knowing
Wanna know your girlfriend's Facebook Password secretly? Maybe, you just want to know what your girlfriend shared on her Facebook? Or who sent messages to her? That is not is big deal! However, asking her directly for the password seems impossible! Meanwhile, if your girlfriend has found that you were trying to get her Facebook Password without her approval, you would be a dead man! So, is there any way to get your girlfriend's Facebook Password without her knowing?
The answer is Yes! Don't be worried, in this situation, FamiGuard Pro for Android can do you a favor. As this app is equipped with features of Keylogger and remote screen capture, this social-app-monitoring app is designed to help you stay ahead of your girlfriend's all activities on Facebook including her Facebook Username and Password, messages sent to her, photos or videos shared by her. More importantly, the process of getting Facebook Password is totally in a stealthy mode. So, you are free from the awkwardness of being detected.
As we have mentioned, this app is an expert in social app monitoring. That is to say, with this tool, you can monitor more than Facebook. Most activities on Snapchat, WhatsApp, Instagram and Viber can also be gained! If you want to gain your girlfriend's password or activities from other social platform, you can also turn to this app.  So, hurry up and use this app to access your girlfriend's Facebook Password and so on.
How to Use FamiGuard Pro for Android to Get Girlfriend's Facebook Password Without her Knowing
Step 1: Create your account for FamiGuard Pro for Android.
Step 2: Download the FamiGuard Pro for Android app from the given address.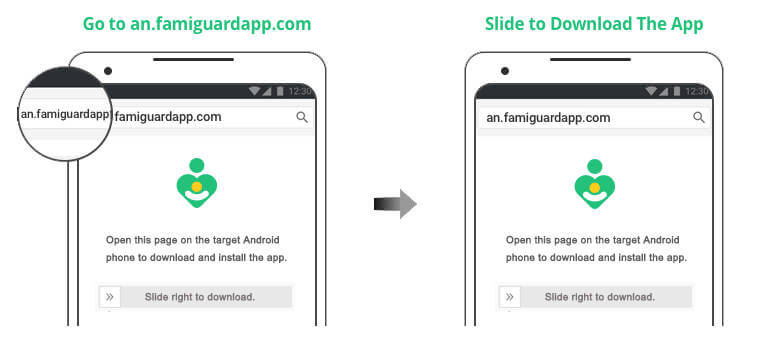 Step 3: Set it up on the target smartphone.

Step 4: Log into FamiGuard Pro for Android online dashboard and Click choose Kelogger and Click Facebook to view passwords of Facebook.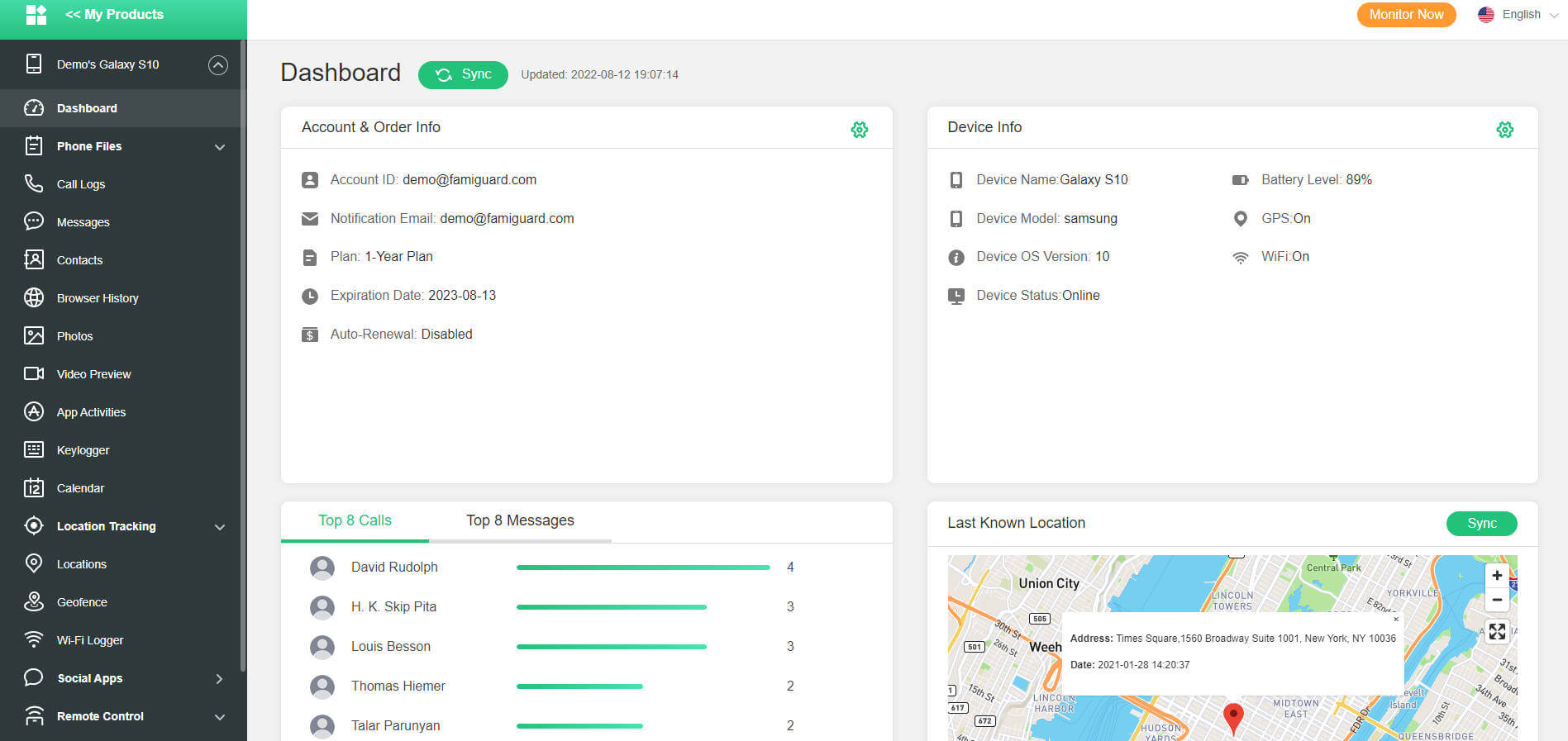 What Else Can FamiGuard Pro for Android Do for You?
Location Tracking: You can track cell phone location in real-time, view location history and can also get alerts?after setting geo-fences

Phone File Viewing: With FamiGuard Pro for Android, you can monitor messages, call logs, contacts, keylogger, photos and browser history on the target phone at any time

Monitoring Social Media Apps: Viewing messages or pictures on WhatsApp, Instagram, Snapchat, Facebook, Viber, WeChat, and more

Remote Control: Recording phone calls, capturing screenshots and taking secret photos in remote control mode
Conclusion
And that's the solution to answer the How to Get Someones Facebook Password? Question. Hopefully, you may gain a bit of understanding of what kind of method to be used to gain someone's password. Remember that some methods here also work for other social media networks as well. So, use them with proper care, and be sure to learn about the risks as well.
You may also be interested in:

By Tata Davis
professional in software and app technology, skilled in blogging on internet
Thank you for your feedback!