Trying to catch a cheating wife is not as easy as it seems. You can't just have a look through her phone and see what she's been up to, or follow her around everywhere she goes.
If you really want to know how to catch a cheating wife, you're going to need to be a bit more sneaky about it. You need to use the right techniques and spying tools to gather evidence.
In this guide, we'll show you how to catch a cheating spouse using the latest spying techniques and tools. We'll also give you some tips on how to tell if your wife is cheating, as well as some strategies for dealing with her infidelity if you do catch her in the act.
So, let's get started!
Table of Contents
Part 1: Signs Your Wife is Cheating
There are some warning signs of infidelity that you might want to look for if you suspect your wife is cheating on you. If you notice any of these behaviors, it's worth investigating further to see if she's up to something.
1. Becomes Secretive About Her Phone
A cheating wife is likely to be secretive about her phone. If she used to leave her phone lying around and now she's keeping it close, this could be a sign that something shady is going on.
2. Has Increased the Phone's Security
Cheating wives may put a password on their phones and other messaging apps. A sudden change in security settings could be a sign that she's trying to hide something from you.
3. Started to Spend More Time on Phone
If your wife suddenly starts spending more time on her phone, it might be a sign that she's cheating. She might be texting or talking to someone she shouldn't be. She'll also avoid taking phone calls in front of you.
4. She's Acting Differently Towards You
Cheating wives can behave differently towards you. They might be more distant or seem uninterested in your relationship, and they might have excuses for not wanting to participate in sexual activities with you.
5. Routines/Work Schedules Changes
Another red flag that your wife is cheating on you is if her routine or work schedule changes. If she's suddenly working late or taking more business trips and outings with new friends than usual, something might be going on.
Part 2: How to Catch a Cheating Wife
Now let's get to the main point: How to catch a wife cheating. Well, there are a few different ways you can go about it. Depending on the situation, you might want to use one or more of these techniques.
Method 1: Using Spy App To Catch A Cheating Wife: Famiguard Pro For Android
If you suspect that your wife is cheating on you, there's a good chance she'll be using her cell phone to communicate with her lover.
That's why one of the most effective ways to catch a cheating wife is with a spy app like Famiguard Pro For Android.
1. What Is Famiguard Pro For Android
Famiguard Pro for Android is a powerful spy app that lets you monitor the activities of your wife on her cell phone. You can see who she is talking to, who she sends text messages to, where she goes (GPS location), and what websites she visits.
The Famiguard Pro app gives you access to an online dashboard for remotely monitoring your spouse's phone activity from your computer or mobile device. Plus, It's undetectable and easy to use.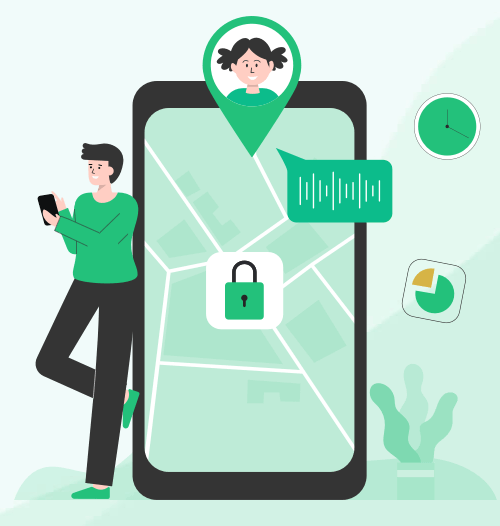 2. How To Use Famiguard Pro For Android To Catch A Cheating Wife
The steps for using Famiguard Pro For Android to catch a cheating wife are pretty simple. Below, we'll walk you through the process step-by-step.
Step 1: Sign up for a Famiguard Pro For Android account and purchase a subscription plan.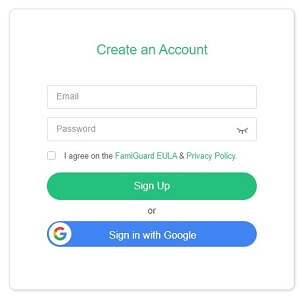 Step 2: Click on the "Setup Guide" to learn how to install and set up the app on your wife's cell phone (You'll need to have physical access to her phone for this.)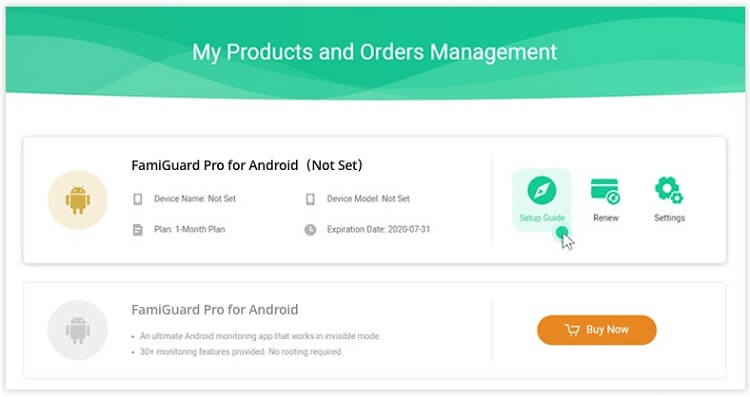 Step 3: Log in to your online Famiguard Pro For Android dashboard to begin monitoring your wife's cell phone activity in real time.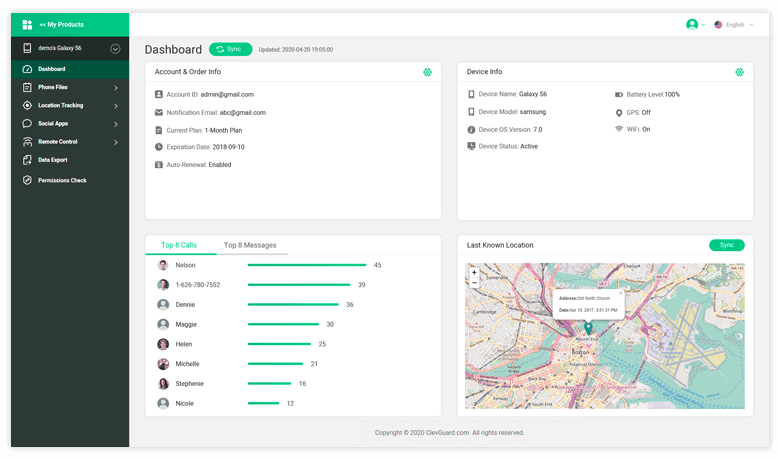 3. What You Can Monitor With Famiguard Pro
Famiguard Pro For Android comes with a wide range of spying features for catching a cheating wife. Some of the things you can monitor with the app include:
Calls & Text Messages: See who your wife is talking to and what she's saying.

GPS Location: Know where your wife is at all times with real-time tracking.

Websites Visited: Track what websites your wife is visiting and what she's doing online.

Social Media: Monitor your wife's social media activity, including her posts, chats, and more.

Calendar & Keylogger: Know what events your wife has scheduled and see everything she types.

Phone Files: View the photos, videos, and other files stored on your wife's phone.
4. Why Choose Famiguard Pro To Catch A Cheater
Famiguard Pro is the best tool to use for catching a cheating wife because it is super easy to use and effective. It requires no root access and runs in complete stealth mode.
With Famiguard Pro's online dashboard, you can monitor your wife's cell phone activities from anywhere in the world. Plus, It also encrypts your vital data, so you can use it safely.
Method 2: Go into Her Chrome History
Because Chrome is one of the most popular web browsers, it's likely your wife is using it to visit websites she doesn't want you to know about.
Fortunately, it's pretty easy to check her Chrome history to see what websites she's been visiting and when. Here's how:
Check Chrome History on Phone
Step 1: Open the Chrome app on your wife's phone.
Step 2: Tap on the three dots in the top-right corner.
Step 3: Select "History" from the menu to view your wife's browsing history.
Check Chrome History on Computer
Step 1: Open the Chrome browser on your wife's PC.
Step 2: Click on the three dots in the top-right corner.
Step 3: Select "History" from the menu to view your wife's browsing.
Method3: Use a Recorder
If you're really serious about catching your wife cheating, then you might want to consider using a recorder. There are a few different ways you can go about doing this.
One option is to use a voice recorder app on your wife's phone. This will let you secretly record her conversations and listen to them later.
Another option is to use a hidden camera to record your wife's activities. This can be tricky, but if you're able to pull it off, it will give you concrete evidence of her cheating.
Method4: Hire a Private Investigator
As a last resort, you can always hire a private investigator to follow your wife and see what she's up to. This is an expensive option, but it's the most surefire way to catch a cheating wife especially if you don't have the time to do it yourself.
If you decide to go this route, be sure to hire a reputable investigator who has previous experience and expertise in marital investigations and who can provide you with concrete evidence of your wife's cheating.
Part 3: Tips To Cope When Your Wife Is Caught Cheating
Once you've caught your wife cheating, it's understandable that you might be feeling a range of emotions. It's normal to wonder what steps to take and how you'll handle the situation.
Well, here are some tips on what you can do if you catch your wife cheating:
1. Accept the Feelings & Avoid Revenge
It is normal to feel hurt, shocked, and angry when you catch your wife cheating. You might also feel like you want to take revenge or hurt her back in your furious state.
However, don't let your emotions get the best of you when you find out your partner has cheated on you. Take some time to think things through before making any rash decisions.
2. Support Yourself & Don't Blame Others
Don't blame yourself, your partner, or anyone else for what happened. It's not your fault that your wife chose to cheat; it's just a sad reality of marriage. Instead of dwelling on the negatives, try to focus on supporting yourself through this tough time.
3. Don't Involve Your Kids In the Situation
Kids are the innocent victims in this situation, so it's important to try to shield them from the fallout of their parent's infidelity.
Your kids shouldn't have to hear about their mom's infidelity; it will only upset them and make them feel like they have to choose sides.
4. Seek Professional Counselling If You Can
If you're finding it difficult to cope with your wife's infidelity, seek counseling. A therapist can help you work through your emotions and give you guidance on how to move forward. Plus, talking to someone who's impartial can be a huge relief.
5. Give Yourself Time to Heal
Finally, don't expect to get over your wife's infidelity overnight. It will take time to heal the wounds and learn to trust again. Be patient with yourself and give yourself the space you need to work through your emotions.
Conclusion
It is not always true that what you think is right. Sometimes people get caught up in overthinking, and that's when they start to doubt their partners.
Hopefully, this guide has helped you understand how to catch a cheating wife. By using these strategies and tools, you can gather evidence and find out the truth.
Our recommendation is Famiguard Pro for Android. This powerful app can help you keep tabs on your wife's activities, read her text messages and listen to her phone calls. In short, it would be enough to help you decide if she really is cheating on you or not.
Give it a try today!
You may also be interested in:

By Tata Davis
professional in software and app technology, skilled in blogging on internet
Thank you for your feedback!