Employee monitoring is a system that is used by almost all business organizations and companies. In order to keep their employees productive and keep things running, employee monitoring software is a great solution. Your employees may not be so honest with you all the time and if you want to run a successful business, you must keep an eye on your employees.
Employee monitoring process has been changing with the help of modern technology and if you want to monitor your employee's workplace activities, you need to start using the professional tools. This article will help you choose a great employee monitoring software for your office or business. So follow it till the end.
Table of Contents
Part1: What is Employee Monitoring Software
Employee monitoring software helps the companies to oversee the employee activities. It ensures that the employees are perfectly performing any work related tasks, safely accessing sensitive company information from server, handling the company resources and security. It tracks all employee activities and provides visibility of all work related records every time. It can monitor all the activities performed by employees in the workplace. As a result, productivity rate increases drastically.
Employee monitoring softwares are the best solution for you to monitor your employees within the workplace. Here are the top 7 employee monitoring softwares that will help you big time -
1. Teramind
Features: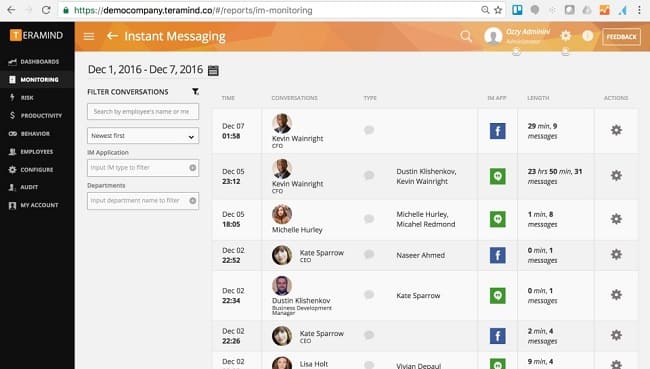 Price: For Starter pack $60/month, UAM pack $125/month and DLP pack $150/month.
2. Hubstaff
Features: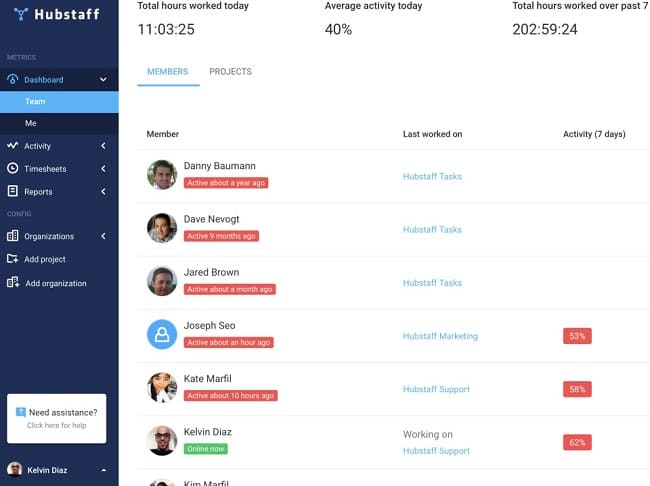 Price: Basic plan starts from $5 per month.
3. Kickidler
Features: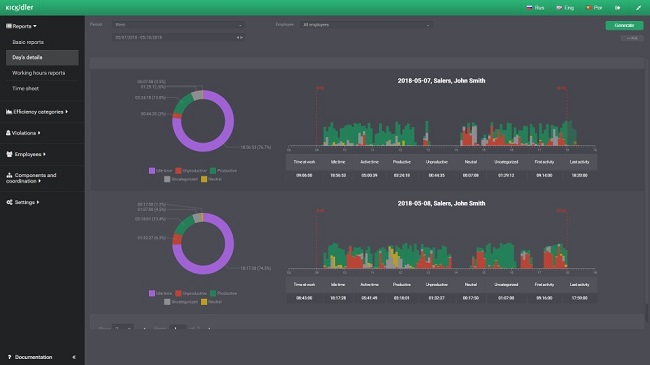 Price: Pricing starts from $9.99 per month.
4. ActivTrak
Features: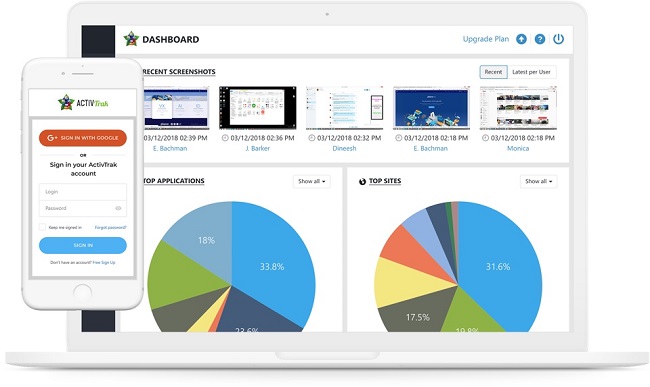 Price: Per user will cost $7.20 per month with annual contract.
5. Veriato 360
Features: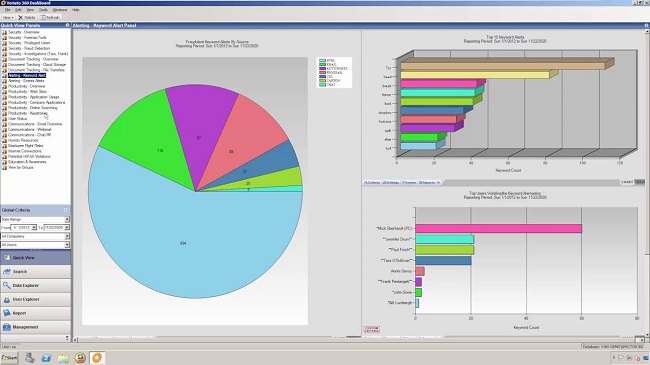 Price: You will have to request access to the information of this app's pricing and subscription plans.
6. InterGuard
Features: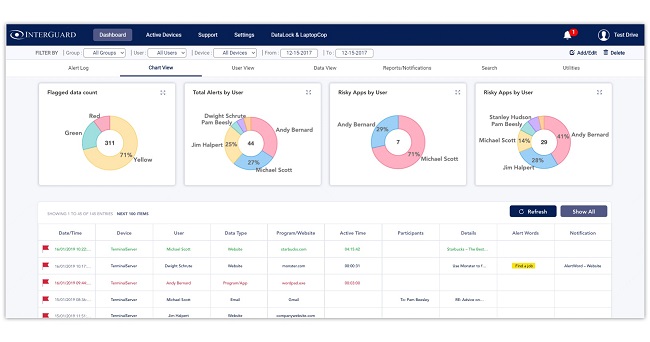 Price: Pricing starts from $8 per month for each user.
7. DeskTime
Features:
Price: Pricing starts from monthly $7.
Part2: Must-have: Best Tool for Child Phone Monitoring
You have known about the best employee monitoring software from here but what if you are a parent and you want to monitor your kid's online activity? Don't worry FamiGuard Pro for Android is here to help you out. This amazing parental control app will protect your children from any harmful content online. It's an effective and powerful parental control app that will allow you to track your child's location, set geofences, remote control their phones and view their app and web activities all the time.
Remote Control: It will allow you to remotely control certain functions of your child's phone, including: controlling camera shots, capture screenshots and record phone calls.

Keep An Eye on 30+ Apps: It will allow you to view all social media messages and activities on your child's phone, including facebook, instagram, twitter, snapchat, telegram, etc.

View All Files: It will allow you to view the photos, videos, and other files stored on your kid's phone.

Real-Time Location: It has inbuilt GPS system that will provide you with real-time location of your child's device.

Location History: It will allow you to check your kid's device location history with map view and detailed address information.

Geofence and Alerts: It will allow you to set safe zone by geo-fencing technology. You can get push notification or email every time.

Activity Summary: It will give you online and offline activity reports of your kid's phone. You will understand the overall situation of your kid's phone addiction.

App Activity: You will be able to know which apps are mostly used by your kids and how much time is spent on each app.

Web Activity: It will allow you to monitor all the web searching activity of your kids. So you can protect them from harmful contents.

Keylogger: It will allow you to see everything your child types even if he has deleted that.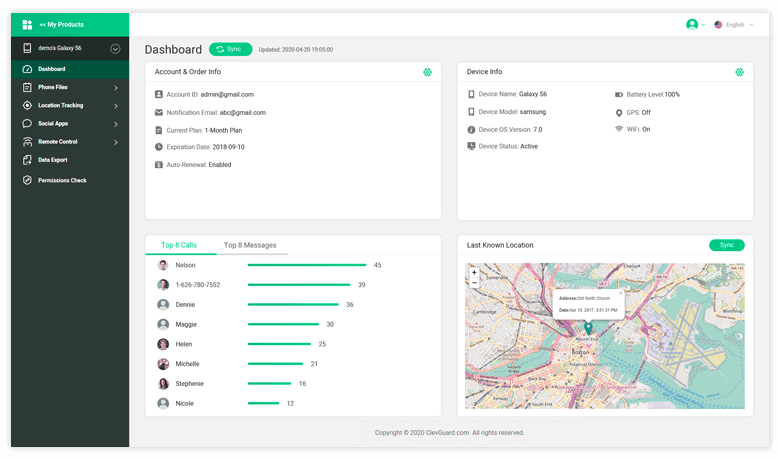 Conclusion
In the end, all we can say is, you should respect your employee's privacy sometimes and don't control too much. Too much controlling will bring no good to your company as your employee's will never love what they do. Instead of turning your employees into robots, you can try to raise awareness among them first. Also using the best employee monitoring software can help you respect your employee's privacy and monitor them properly for your company's sake. An employee monitoring software is something you can put your trust on, so choose your software wisely from here. Also, if you are a parent, start using FamiGuard Pro for Android as it will guarantee the safety of your kid's so you can be a better parent.
You may also be interested in:

By Tata Davis
professional in software and app technology, skilled in blogging on internet
Thank you for your feedback!