A common problem which most of the parents face is their kids spending too much time on their phones. With so many apps and content online, they face a lot of problem trying to keep a check on the activities on all these platforms. As a result, a constant worry of every parent is their kid's safety in the online world.
They can easily access any sort of content online many of which may be inappropriate for them. There are many predators lurking in the online world as well making it extremely unsafe for your children. You cannot completely take their phones away from them as there are several other educational content as well which are pretty important for the kids.
Also, phones are the only way through which you can constantly keep in touch with them throughout the day. This is why the various parental control apps are beneficial. They allow the parents to keep a track of their child's activity on their phones remotely. Check out these top 5 Android monitoring apps for parents which perform exceptionally well.
Table of Contents
1. FamiGuard Pro for Android
The makers of FamiGuard for Android understand that parenting is not at all an easy job but with this app they attempt to make it a bit simpler for the parents. FamiGuard is an incredible parental control Android monitor app which can be effectively used to keep a track of almost all the activities on your kid's phone. It is jam packed with several extensive features which prove to be very helpful for parents all over the world.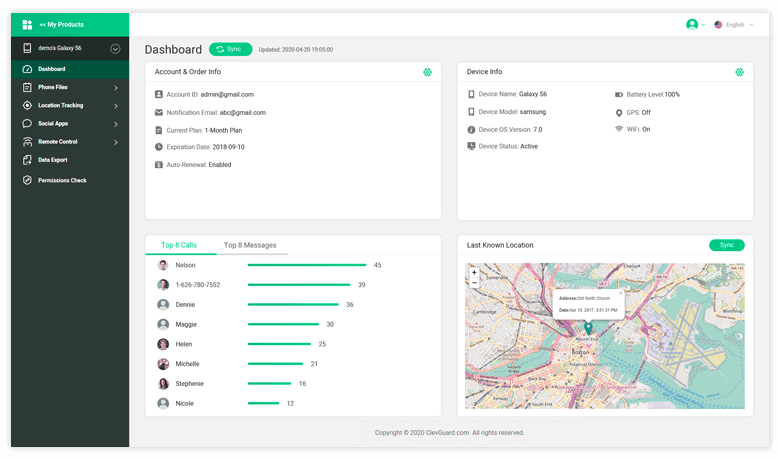 Features:
Prevents cyberbullying.

View all files on the phone.

Can monitor all social media activity.

GPS location can be tracked in real time.

Remotely control the device to take photos, record audio and take screenshots.
Pros

Can be set up easily.

Dashboard is easy to decipher.

Has several extensive features.
2. MMGuardian App
MMGuardian App provides the right kind of platform for parents to control the activities of their kids on their phones. Basically, this app has lot many advanced features which make parenting easy by keeping the kids away from any kind of unsuitable scenario. Whenever there are any suspicious activities on the kid's phone which can be potentially dangerous like cyberbullying, suicidal thoughts, sexting etc, the parents would instantly get alerted. Through this app you can effectively manage the screen time restrictions on your child's cell phone usage. Other interesting features include app blocking, web filtering, and so much more!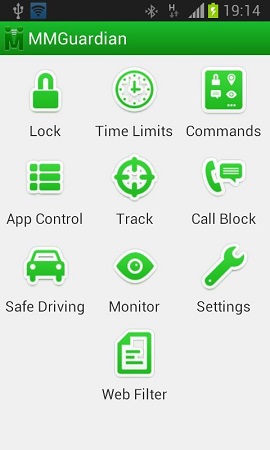 Pros

The customer support team of this app is pretty quick to respond to any queries relating to the issues with the app.

Easy to use.

Screen time restriction available.
Cons

At times, the app blocking feature does not function effectively.

If your child puts their phone on safe mode, this app can possibly get deleted from their phones.
3. FoneMonitor App
FoneMonitor app used to be one of the most popular parental control apps for Android phones. Once you install this app on your child's phone and set it up, you can easily view their messages, call logs, audio files, videos and photos. All major social media platforms can also be monitored, including Skype, Facebook, and WhatsApp. This app works in incognito mode once it is installed on the target phone, so there is no chance for your child to know that their activity on the phone is being monitored. But unfortunately, FoneMonitor is no longer available. We tried several times to access its website, but it keeps showing under maintenance. And the app can't be found in the App store and Google Play store.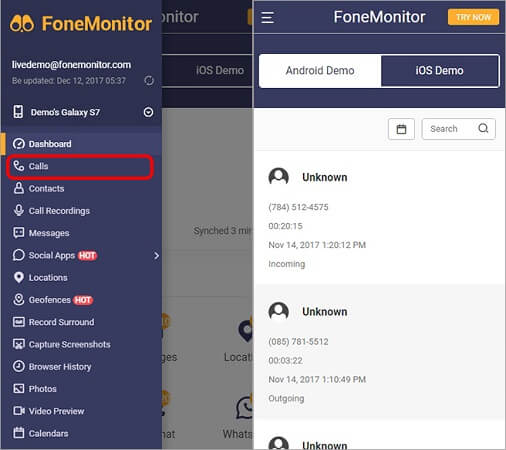 Pros

Very light app which allows remote monitoring.

Social media platforms can be monitored.
Cons

The Google Play Protect feature would have to be disabled on your child's phone for this app to function efficiently.

When used for a long period of time, it starts to malfunction.
4. Sentry Parental Control App
When your child's cell phone activities are unsupervised you might be giving way to several potential risks. Sentry Parental Control App for Android helps the parents by giving them assistance in avoiding such dangerous scenarios with the help of its several inbuilt features. Parents would get notified whenever any kind of suspicious image is exchanged on through their child's phone. Other features which make this an efficient parental control app are app usage details, real time location tracking, battery status report of target phone, browser history, call log, and so much more!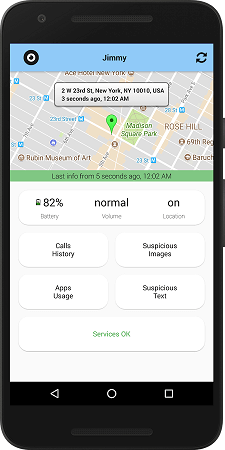 Pros

Very easy to set up

Real time location tracking is very effective
Cons

The feature of app monitoring needs improvement.

The app tends to crash frequently.

No iOS support.
5. SecureTeen Parental Control App
You no longer would have to worry about your child spending a lot of time on their phones. You can easily monitor Android phone of your child and manage their screen time with the help of SecureTeen Parental Control App. This app majorly has been designed for the young teenagers as they are more prone to being exposed to potentially dangerous scenarios. Whenever any kind of inappropriate content is being accessed by your child on their phone, you would immediately get notified. It also has some other features like outgoing and incoming text messages and call monitoring, call logs access, web history access, etc.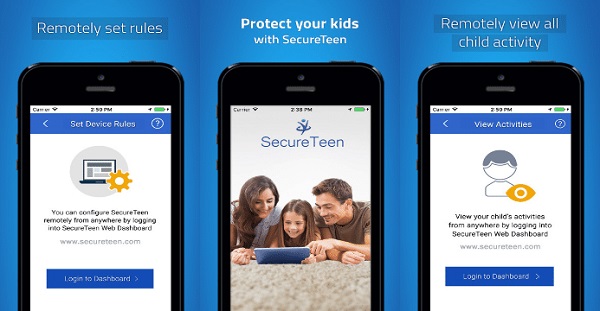 Pros

The major highlights of this app are the real time location tracking feature and the app blocking feature.
Cons

The premium version of this app is very expensive.

The target phone becomes very slow when this app gets installed on it.
Conclusion
Children these days are constantly exposed to the content in the online world. There are so many apps and content in the online world which may be completely inappropriate for them. These apps are perfect to keep your children safe and secure by getting regular updates about their cell phone activities. The best Android monitoring software out of all the apps is FamiGuard for Android which is excellent in its performance and has a range of extensive features which are very effective in keeping your children safe.
You may also be interested in:

By Tata Davis
professional in software and app technology, skilled in blogging on internet
Thank you for your feedback!