Track your kid's location is an effective solution to prevent your kids join in to some bad activities while their out of house. It can help you know where your child is present. Would you like to track your kids' movements but can't locate a perfect solution? In this post, I will show you the best solutions for tracking phone location for free.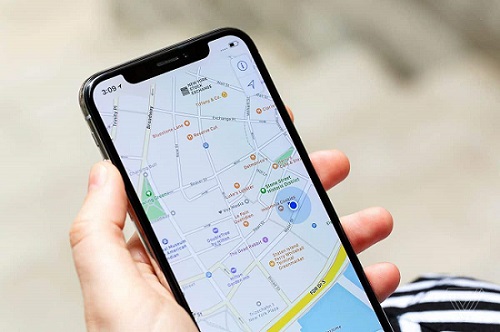 Anyone can track their children's activities in real-time and obtain notifications by downloading device location tracker applications in mobile phones. Let's see how you can track your child's cell phone location by downloading these applications.
Table of Contents
Solutions for Track Phone Location
Solution 1: FamiGuard Pro for Android
FamiGuard Pro for Android is a fantastic free GPS phone locator. This program contains a plethora of options that will assist you in tracking the position of the target device.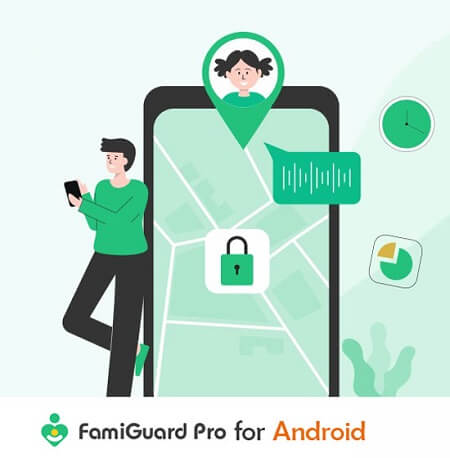 Anyone can quickly and precisely retrieve the location information using FamiGuard Pro for Android.
Arrange location data, like at home and school, and stay informed when kids have left it.
There's no need to manage anything on your child's phone. Once the application is downloaded, you may configure anything under your own smartphone in various ways.
How to use FamiGuard Pro for Android
Step 1. Click the button below to creat your FamiGuard Pro for Android
Step 2. Follow the operation step on the screen to complete the set up procession.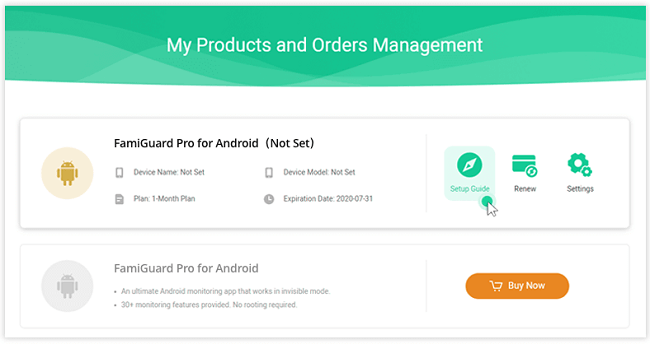 Step 3. You can monitor your kids location right now!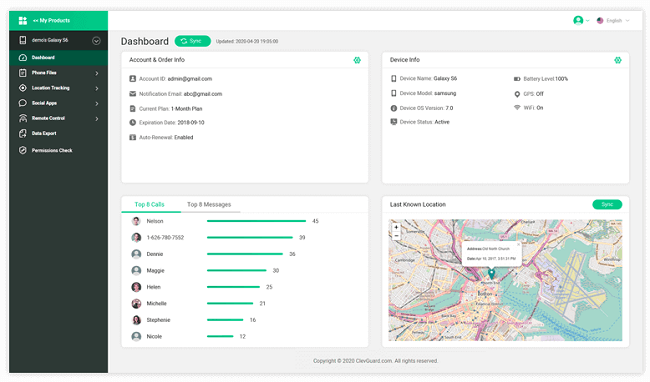 Solution 2: Google Maps
Google Maps is a popular web-based navigation application that allows users to find a place. This is fantastic software, especially whether you're driving a vehicle or riding a bike. This program has a plethora of built-in functionalities that allow the user to simply explore new locations. The main advantage of using this software is that it is completely free.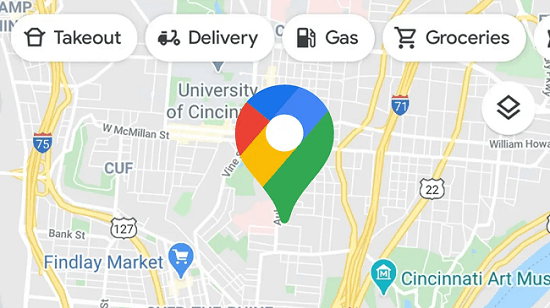 You can choose which users will share the location and duration.
Location sharing is precise and real-time.
Leading iOS and Android smartphones are compatible.
It also keeps track of your previous locations on a timeline.
It is simple to find many devices simultaneously.
Solution 3: Where's My Droid
Another free Android software that allows you to track your kids device is Where's My Droid. The app provides a slew of other handy functions along with phone monitoring. You can use the theft detection function to determine whether your smartphone has been stolen.
This app is primarily intended for Android devices. You can track a cell phone for free by using the app. When compared to many navigation systems, the procedure of monitoring location is significantly more straightforward and more comfortable.
Remote Controlled Lock.
GPS Flare – determine the position of devices when they are low on power.
Theft prevention function available.
Solution 4: Geo-Tracker
Geo-tracker shows the location on a map as well as statistics such as track length, maximum speed, altitude, slope, and other data.
This app is one-of-a-kind because it integrates both Google and Yandex mapping. On trips to Russia and the CIS countries, you can switch to the alternative Yandex, which provides a complete region app.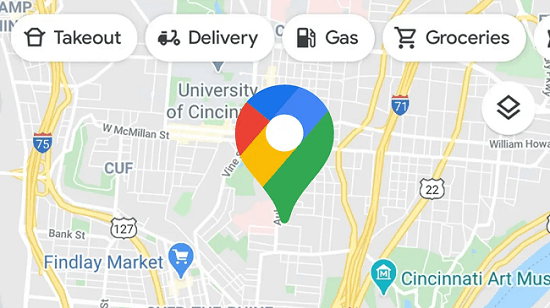 Tracking your mileage
Monitor of altitude
Ascent and speed
Display of visual data
Solution 5: Family locator – GPS tracker
The app is for family users, and designed to install in both iOS and Android. This application utilizes GPS to track the victim's smartphone's present position. The geolocation monitoring tool has a profusion of features. Some of the features are listed below.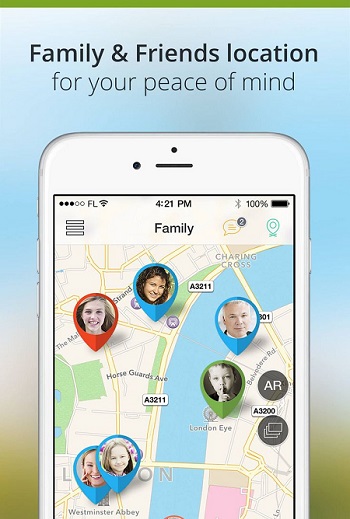 Suitable for children tracking activities
Free to download and install.
Compatible with both Android and iOS devices.
Solution 6: eyeZy
eye Zy is a handy tool that may allow you to set your problems in perspective by tracking the position of a cell phone surreptitiously . eye Zy enables the user to view the status of a particular device and extends much besides essentially being able to see its geographical position.
Magic Alerts is a distinctive feature shown in this mobile tracking software. If the person is wearing the item you're tracking approaches or leaves locations, eye Zy warns immediately.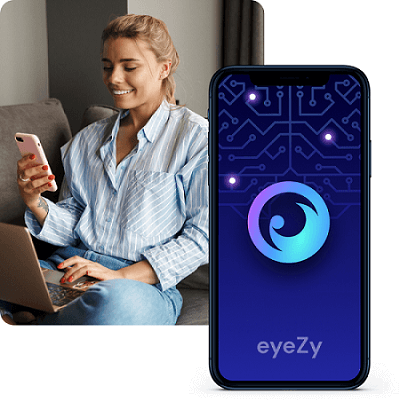 It's time for Social Spotlight.
eye Zy provides access to the device's phone logs.
Web Magnifier, which allows users to access your child's web history, is also included in eye Zy.
Solution 7: Find My iPhone
The Find My app makes it simple to discover and track all iOS devices. Browse the objects to which you've applied AirTag. And establish contact with family members. This performs on iPhone, iPad, and Mac - although if your misplaced devices are not linked to the internet. Therefore your confidentiality is maintained at all times.
Once you get nearer to the telephone, it makes a noise.
If you suspect your iPhone has gotten into the wrong hands, you can remove the information.
It can track even when the device is switched off.
Several iPhones, including the airbag, Imac, and air pods, are interoperable.
Solution 8: Life360
Life 360 is an app that allows you to track a phone for free. The free version includes numerous functions such as personal hotspot, GPS tracking, and position notifications. You can save frequently visited locations, including houses, schools, and the workplace while tracking the phone from this app. The basic version additionally includes automatic SOS and collision detection. You need to subscribe to a paying account if you want enhanced features.
It allows you to share location and history of tracking phones.
SOS automation
Android 8.0 and later are supported.
The tools we introduce above can help you tracking location on others phone. Pick the one you like! We highly recommended FamiGuard Pro for Android to you, which is designed for parents monitor their kids phone. Click the buttons below to have a try!
You may also be interested in:

By Tata Davis
professional in software and app technology, skilled in blogging on internet
Thank you for your feedback!