If you are looking for a GPS tracker for elderly people, then read on. People, at their old ages, need care and support, as they gradually become physically and mentally weak with age. Many people tend to forget their address and wander around in the town. They need to be tracked all the time for their safekeeping. GPS trackers do exactly that, by tracking the live location of the person remotely. This gives a sense of security to the users and their parents.
Why GPS Tracker for Elderly is of Great Importance?
Our parents spend half of their youth preparing us for the world. So, as a responsible daughter/son, it is our duty to protect them when they need it the most, i.e., at their old age. There are elder people who tend to forget their home and wander around. Even people with diseases like Alzheimer's and Dementia face problems while returning home. People like these need to be monitored all the time for their safety and protection. Luckily, there are personal tracking devices for elderly people to wear on their body, which can track their location all the time. These devices serve as a blessing for women and men with old parents or patients with mental conditions.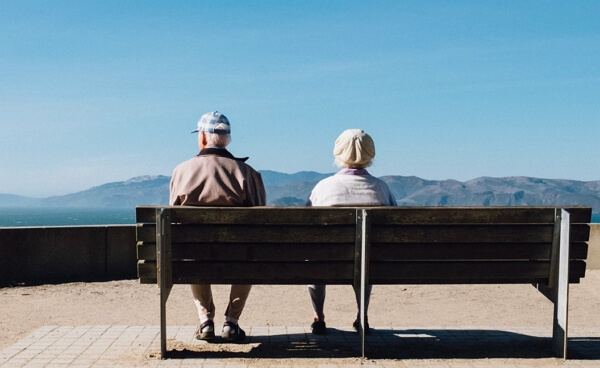 Top 6 Tracking Devices for Elderly
1. Personal GPS Tracker by VisionOneGPS
As the name suggests, Personal GPS Tracker is a personal GPS tracker for elderly people. It tracks the real-time location of the person and can notify the caregiver when the person leaves a pre-set geofence. It also has a SOS button for alerting the caregiver during an emergency. One of the most important features is that it can silently call the caregiver in case of a breach in certain parameters.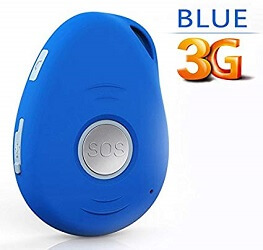 Pros

Well priced.

Battery lasts long (up to 100 hours).

Duplex communication, as on a phone.

Waterproof.
Cons

The SOS button might take some time to raise a false alarm
2. Yepzon One GPS Tracker
Unlike other trackers, Yepzon One is a tracking device for elderly persons that can be worn as a necklace. It can be used to track just by pairing it with the smartphone after installing the Yepzon app. The device has motion sensors that activate it when it senses a motion in the person, and turns off when there is no motion detected. Thus, the battery is only used when necessary, and lasts longer than usual.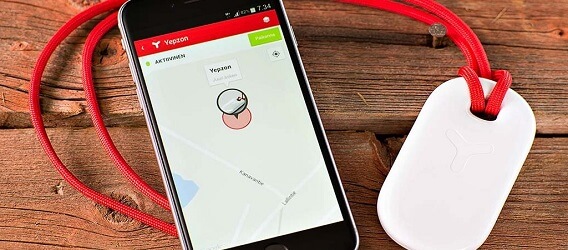 Pros

Well priced with budget monthly tracking plans.

Automatic power on-off with motion sensors.
Cons

Location tracking not actually real-time

SOS button not available
3. Trackimo TRK-100 Universal Personal GPS Tracker
Trackimo is the perfect blend of features and price. It might not have all the features, but the price at which it is offered, nothing more can be demanded. Although it cannot call the user in case of an emergency, it can send alerts via emails and text messages. Moreover, the device has a reputation of being the most accurate GPS tracker for elderly people.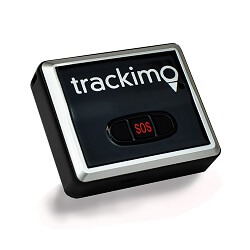 Pros

A very reasonable price.

Automatic power on-off with motion sensors.

Very accurate location tracking.
Cons

Emergency call alerts not available

The device doesn't look premium
4. ERAY GPS Tracker Wristwatch
This wristwatch doubles as a GPS tracker, which makes it a perfect accessory for old people. ERAY takes GPS tracking for seniors to the next level by supporting LBS that even provides an indoor tracking as accurate as outdoor tracking. The watch supports a two-way call function that allows the person to communicate easily with the caregiver. Although, the tracker supports sending pre-recorded voice messages, the device runs only on SIM cards, which aren't included with the pack.
Pros

Both a smart watch and a location tracker.

Can send voice messages.

Very accurate location tracking, both indoor and outdoor.
Cons

Runs on SIM cards

The SIM card isn't included with the pack
5. Garmin Vivofit Fitness Band
Garmin is famous for its kid bands. It also has a band for senior persons that can not only track their locations, but also count their steps, calories burnt, and monitor sleep cycles. This GPS tracking bracelet for elderly persons is water resistant and can last about a year with a single battery. It comes in a wide range of colors to choose from.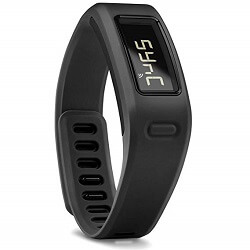 Pros

Cool designs.

Water resistant.

A 1 year battery life.
Cons

More of a fitness tracker than a GPS tracking device
6. Medical Guardian Smart Watch
The Medical Guardian has been the perfect companion for a senior person. It can schedule doctor appointments, medications, and can also be used to send text messages easily. It has an emergency SOS button at the side, which, when pressed, sends an emergency alert to the caregiver, along with the person's address to bring help as soon as possible.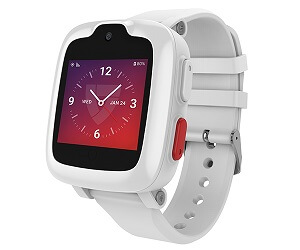 Pros

The display is touchscreen.

Can schedule doctor appointments and medications.

Has a camera.
Cons

Not very premium-looking
Extra Tip: The Safest Tracking App for Your Children and Loved Ones
Like tracking senior parents, tracking kids are also an important task for an adult, as kids are equally vulnerable like the elderly parents. And to protect them, FamiGuard Pro for Android app is the best option, as it is an app with the best features available at such a low subscription cost. It can track real-time locations of your kids and location history, set geo-fencing and receive alerts when they are crossed, monitor mobile phone usage and can also check web activity. These features make the app an attractive option for responsible parents. FamiGuard Pro for Android does not share any of your data with other users, and is completely safe with them. This is the best go to app when comes to child safety and security.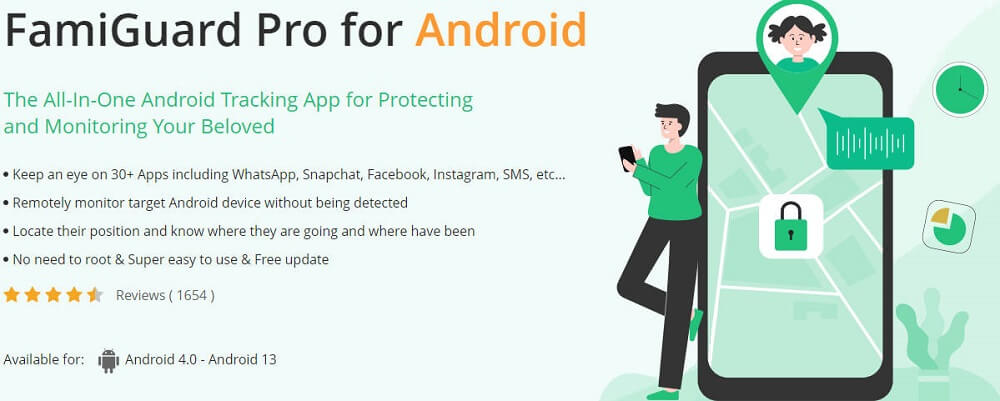 Conclusion
Personal tracking devices for elderly parents are useful in protecting and safeguarding old parents who, once gave everything in protecting you from any danger. These devices are an opportunity to repay your debt to your parents. Old people with dementia, and other conditions that make them forgetful, leave them vulnerable in this busy world.
Sometimes, it is very hard for them to even return to their homes. In that case, they are needed to be monitored at every moment, so that they don't get lost. These tracking devices help caregivers track them remotely, and know if they are in any emergency situations. They come in different shapes and sizes, but all of them work almost similarly, and have more or less, the same features. Six of them are listed here, so that it is easier for you to make a wise decision. Also, if you want to track the real-time location of your kids, FamiGuard Pro for Android is your best option.
You may also be interested in:

By Tata Davis
professional in software and app technology, skilled in blogging on internet
Thank you for your feedback!