Knowing the location of the people or things you care about most can be relieving. While it is very simple and easy to track my phone for free online, some people do not know which methods are the most efficient. So, here we will be taking you through some of the most effective ways to track your Android as well as iPhone devices for free.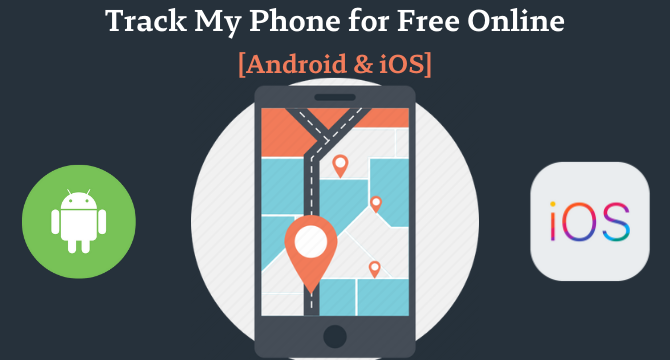 Tracking Android Phones is comparatively easy because of the availability of many tracking options. However, this abundance of options can also be confusing for you because you may not be able to decide which one is the better one. So, we did our research to provide you with some of the best solutions, and here are our top 3 findings for Android phones:
Solution 1: Track Android Phones for Free By Downloading the Find My Device App
Find my device is an app available officially on the Android marketplace Google Play Store. It makes it easy to track phone locations for free online because of its easy-to-use interface and simplicity. However, it will not be wrong to say that it lacks some of the most basic features you may want to use.
Nevertheless, here are the steps that you will need to follow for downloading and using the Find My Device app on your Android devices:
Step 1. Start downloading the Find My Device from Google Play Store on your Android phone to track phone location for free online.
Step 2. When the application installation finishes, you will need to log in to the application with your Google account on the phone that you want to track.
Step 3. After logging in, you will see the list of devices linked to that account.
Step 4. From all the available options, you can select anyone that you think will help you find that phone.
Solution 2: Track Android Phones for Free Online By Signing in to Your Google Account
Sometimes we lose our only phone and tracking that device is impossible because we do not have any backup phone. Google also has the solution to this problem. To use this method, you can make use of any device available. All you need is a google account and to meet the requirements:
The phone must be turned on and connected to the internet.

The location and visibility turned on.

Having found my device feature turned on.
Step 1. Open a browser on the device you get and open android.com/find.
Step 2. Sign in with your Google account.
Step 3. See the phone that you want to track.
Step 4. Track phone location for free online using this method.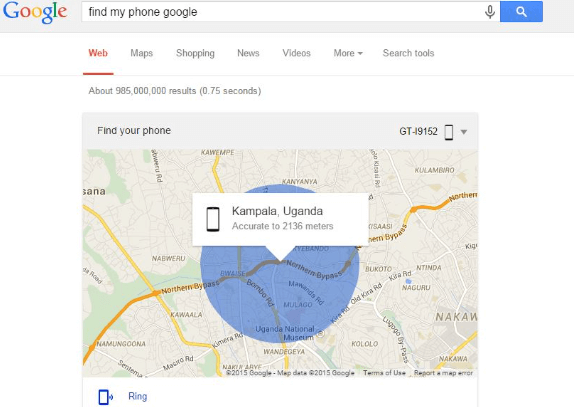 The interesting thing about this method is that you can easily find your device, but there are some other features. These features include locking and erasing your device remotely.
Solution 3: Track Android Phones Using Cell Phone Tracking App
The best cell phone tracking app is the one that comes with the best experience by all means. Its user experience is the best, and its feature set is the best in class. So, in our findings, the FamiGuard Pro for Android is the best application you can use to track my phone for free online.

It brings good value for you if you want to track android phones. So, here are the features it brings and how you can use it:
Tracking with complete history: With FamiGuard, you do not get restrictions about location tracking. Here you can track the location of a cell phone in different ways, including GPS location, Wi-Fi location, and call location. The best part is that it maintains the complete history of the location so that you can analyze the path.
Geo-fencing: It is a feature that is lacking in most free tracking applications. Geo-fencing is a feature that lets you set a limit for the cell phone to be in. As soon as it crosses that location limit, you will get a notification. In this way, keeping things at a specific location becomes easier.
File Access: With FamiGuard Pro for Android, you can easily view the following phone files at any time you want: Messages, App activities, Photos, Contacts and call logs, Browser history and more.
The Step-by-Step Guide to Set It Up:
Step 1. Register a FamiGuard Pro account with a valid email address by clicking on the Monitor Now button. Choose a proper plan for you.
Step 2. You will be navigated to the page below. Click on Setup Guide and follow the steps carefully.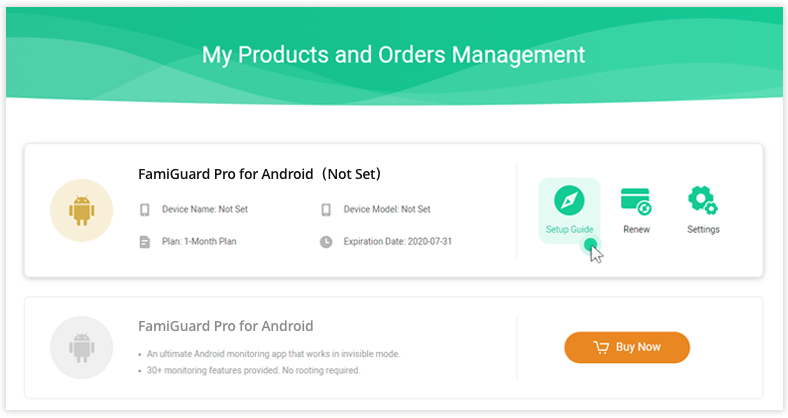 Step 3. Have the target Android device for 5 minutes. Confirm to download FamiGuard Pro assistant.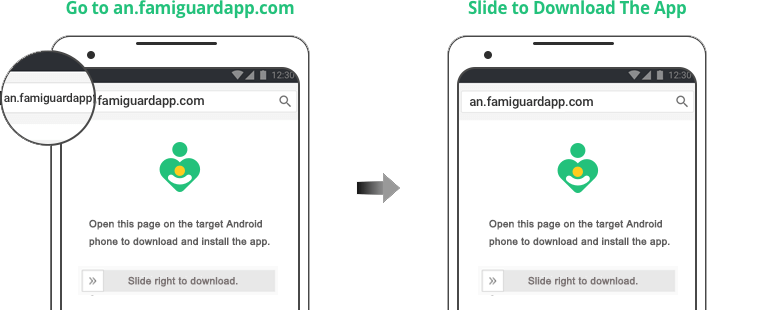 Step 4. Go to Dashboard on any devices and log into your account. Now you can start monitoring activities on target Android device.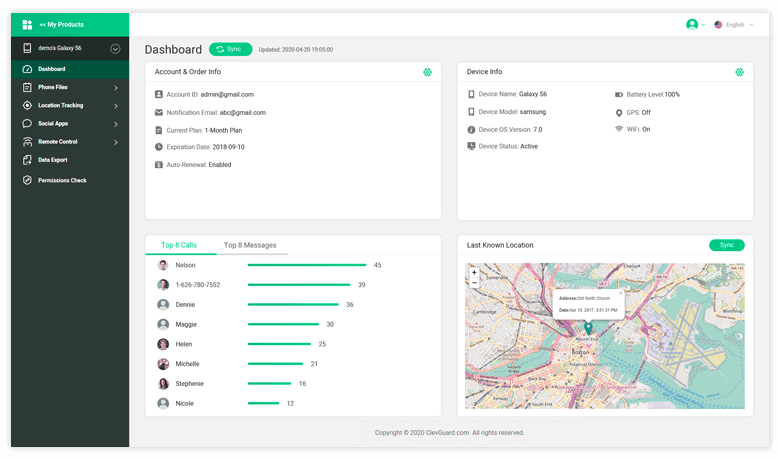 Solution 4: Tracking iPhone Location for Free Using Find My iPhone Feature
iPhones come with somewhat better solutions for finding the lost devices. It is because of the security standards the latest iOS brings. So, if you are also looking to find my phone for free online, here are the best ways you can use it.
Find My iPhone is a feature that is one of the best tracking options for iPhone users. It tracks most devices with location services from the Apple ecosystem. So, if you want to find my phone for free online, here are the steps that you will need to follow:
Step 1. Find an iPhone with the Find My iPhone or use any desktop device to access the Find My website.
Step 2. Log in with your account and refresh to see the location of your device.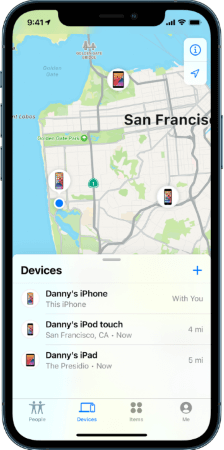 Step 3. You can also use different operations available, like putting the lost mode on or erasing the device.
This is a very simple yet effective method, but there are a few prerequisites that you must meet. The main one from them includes having Find My iPhone turned on and having location and internet access on that iPhone. By meeting these simple requirements, you can easily locate any lost iPhone or Apple device.
Solution 5: Tracking iPhone Location for Free By Locating iPhone with iCloud
The next method that you can use to find my phone for free online is to use iCloud. iCloud also brings a pretty much similar experience and feature set to Find My iPhone. However, this method is the best choice when you do not have another iPhone with the Find My application working. So, if you have to go for this method, here are the steps that you will need to follow.
Step 1. Get any desktop computer or Mac and go to the iCloud website.
Step 2. Sign in with the account on that iPhone that you want to track.
Step 3. You will see a list of devices, and you need to select the one that you wish to track.
Step 4. Now you will see a map with the location of that device on it. Using that map, the finding process will become very easy.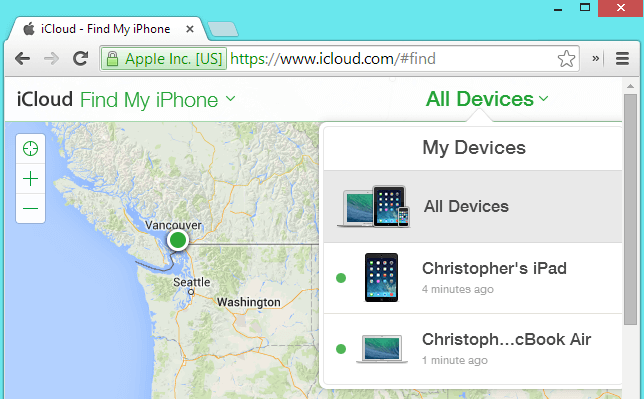 You can also erase your device or enable the lost mode using this method.
Part 6: Possible Uses for Tracking Phone Location
There could be different reasons you were searching to track my phone online for free. You may want to know the location in the following scenarios.
Your kids for a better parental control.

Your colleagues and your employees.

Traveling partners when traveling in remote locations.

Tracking the location of the phone that you lost somewhere.
The only way to find any of these is by tracking the location. There may be no other way than tracing your phone through its location, even though call tracking is not that effective. So, when you are selecting the platform, you must set your requirements in front and then make the decision.
More FAQs About Tracking My Phone for Free Online
1. Can I locate my phone with the phone number?
Yes, it is somewhat possible to track a phone with a phone number. This is done by sim tracking. However, it is not as efficient as other ways of tracking like GPS and Wi-Fi.
2. How can I track someone's location through social media?
To track someone's location through social media, the other person must share their location with you. It also depends on the platform that you are using.
Conclusion
Finding your lost phone for free will not be any less than a blessing. However, if you do not know the right way to do it, you can be in a lot of trouble. So, here we were discussing the best ways to find your phone online for free, regardless of whether you have an iPhone or Android device. Make sure to carefully select the method you are going to follow and follow all the steps carefully as well.
You may also be interested in:

By Tata Davis
professional in software and app technology, skilled in blogging on internet
Thank you for your feedback!