"My daughter is constantly skipping her classes and I have asked her about it and she isn't telling me anything. I want to know where she is going. So, can anyone tell me; how to track my daughter's phone without her knowing?"
As a parent we will worry for our kids, it is an instinct. But using a tracking app to know her location is not typical parenting. We get that everything is evolving with technologies but still, it has its advantages and some drawbacks as well. Here it goes;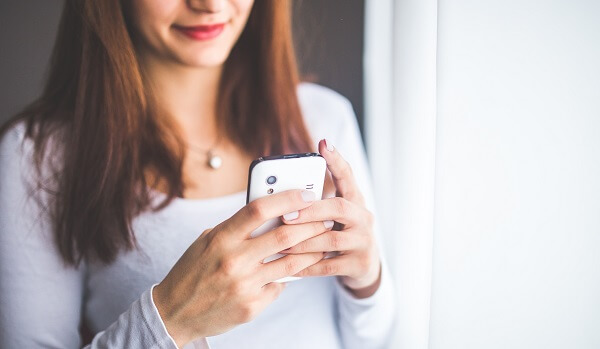 The Good Things
You will get to know your kid better.
You will be able to prevent issues like online bullying.
You will constantly know where they are.
The Bad Things
It is very invasive and your child may look at it like their privacy is being violated. Resulting in a major dislike from their part!
Therefore, if you really want to keep an eye on your kid you can try to use an app that will track them without their knowledge. Such apps are available and they are very effective. All the necessary details regarding such app are detailed below.
Table of Contents
Safest Way to Track Kids' Phone without Them Knowing
If you search "track my child's phone without them knowing", several app suggestions will pop up on the screen and each of them are described as the best and safest way to track your kid's phone. But that can't be true, can it?
Frankly speaking, in the past few years several apps were developed with the promise of tracking other devices. Most of these apps shows promise but you have to ask the question: is it safe? These apps are designed to collect information from your kid's device, but we as their parents not really have the assurance regarding those received information.
So, we took the responsibility of getting the best tracking app for your kid. It is called FamiGuard and it will track them without their knowing and the most important thing is the app is completely safe. The truth is that after installation on your kid's device, the app will remain there. However, if the app interface gets opened on your child's device then it will only show basic information like CPU usage of the device, details of the installed apps, and storage.
The FamiGuard is an effective parental control app. It is capable of tracking the location, app usage, and browser activity on your kid's phone, geofence is available, making FamiGuard one of the best tracking apps. Now, let's take a deep dive into its most effective features;
● Real time Location Tracking
It is capable of tracking the target device using in-built powerful GPS. It provides real-time location of the target device between set intervals.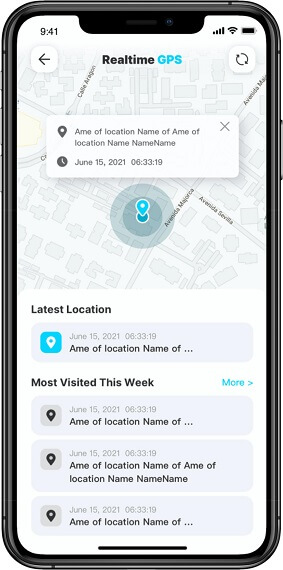 ● Location History
It also tracks the location history. Basically the places where your kid has already been to. Location of all those places with addresses and other details are provided on a map.
● App Usage
It shows the app usage of the device. The most frequently used apps are list with details.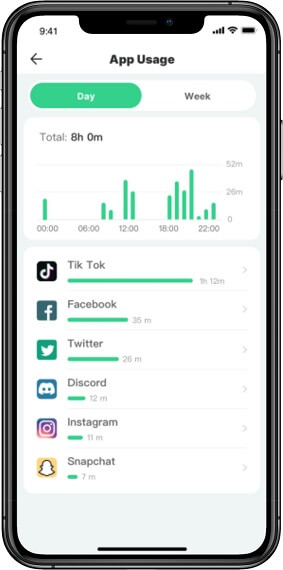 ● Browser History
The web activity or let's say the browsing history are also viewable. You will be able to get their visit time and the amount of time they spent there.
● Geofence& Alerts
Geofence lets you to create virtual fences on the digital map. If your kid crosses that boundary you will be notified via texts or email.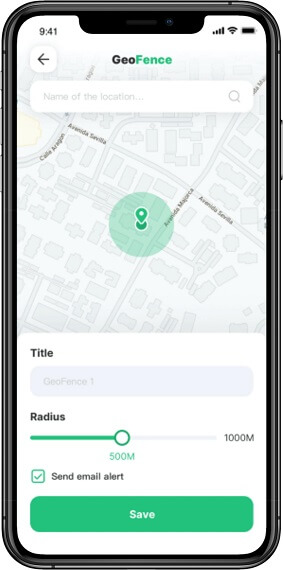 ● Activity Summary
The activity summary provides an overall idea what your kids does with their smartphones. Both online and offline activity details are provided.
Needless to say, FamiGuard Pro for Android is a great app and it is 100% safe and secure. It won't collect any user data. You may find a few of the parental monitoring features missing from the portfolio of this app, and there is a reason for it. FamiGuard is a parental control app but it does not promote the violation of a kid's privacy.
How to Use FamiGuard to Track Child's Phone
As we explained before, FamiGuard is an excellent parental control app, making it easier to track kid's phone. This is 100% safe for use. Installation and operation are also very simple.
Most of the apps with similar criteria comes up with a very complicated method of tracking your kid by cell phone but they forget the most important thing, simple is the best. And more importantly parents will be using this app; so, if its method of tracking is too complicated they will get frustrated and look for as alternative.
You won't face such issue if you track child's phone location using FamiGuard Pro for Android. Let's have a look at its installation and operation guide to confirm;
Step 1: You can sign up the FamiGuard account using your valid email address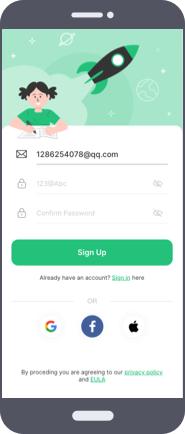 Step 2: After that, Download FamiGuard from the Google Play.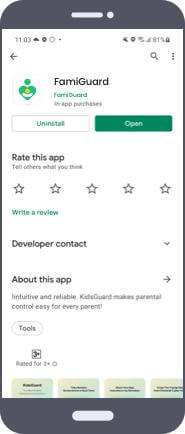 Step 3: After completing the installation, sign in to your recently created FamiGuard account and set it up following on-screen instruction.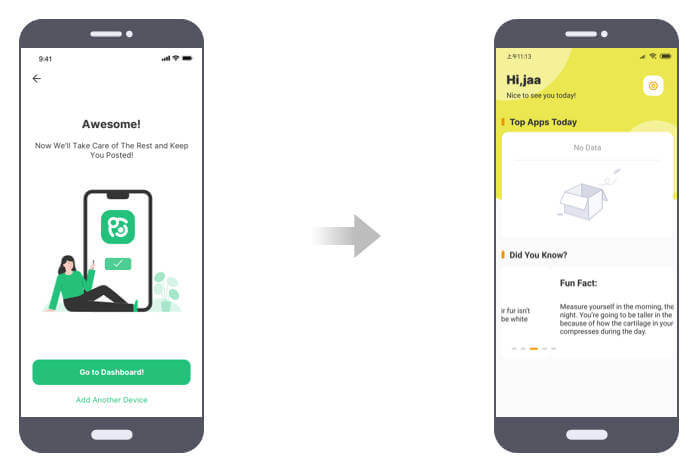 Step 4: Now, the app is set up. You can visit FamiGuard app again and log in using your credentials to start monitoring.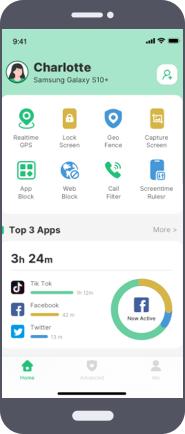 This is the easiest installation on any parental control app, you will ever see. The app is effective and your will be check everything you require from that web control panel.
If You Want to Track Child's Messages, Contacts, Call History and More
If you are asking "how to track my child's phone", then you already know the answer; FamiGuard is the name of the best tracking app for your child. But, if you are looking other facilities like apps or website blocks, etc, you come to the right place.
In addition to the basci location tracking, FamiGuard can also satify your requirements of blocking some activities on your kid's phone including some harmful apps, websites, or unidentified calls. It is fast, secure and provided proper access to the activity of the target device. It is also very effective due to its hidden installation. It operates in incognito mode after its launch, completely hidden from the eyesight of your kid.
Conclusion
So, if you want to track your kid's phone, it will be best to use an app that tracks their device without letting them know about it. Our recommendation is FamiGuard which is at the moment, the top parental control app in the market and we have also used it and reached the same conclusion. If you want to proceed further like remote control, screen capture or keylogger, you can use FamiGuard Pro for Android as FamiGuard does not provide such services. Overall, both of them are worth it and are highly recommended!
You may also be interested in:

By Tata Davis
professional in software and app technology, skilled in blogging on internet
Thank you for your feedback!