If you're looking for an app to track your phone, you may have come across Spyine. But is it the right phone tracker for you? In this article, we'll take a look at the main features of Spyine, as well as its pros and cons. We'll also show you whether phone tracker Spyine is trustworthy or detectable and how much it costs. So, whether you're considering using Spyine or just want to know more about it, keep reading!
Table of Contents
Part One: What Can Phone Tracker Spyine Do for You
Main Features of Phone Tracker Spyine: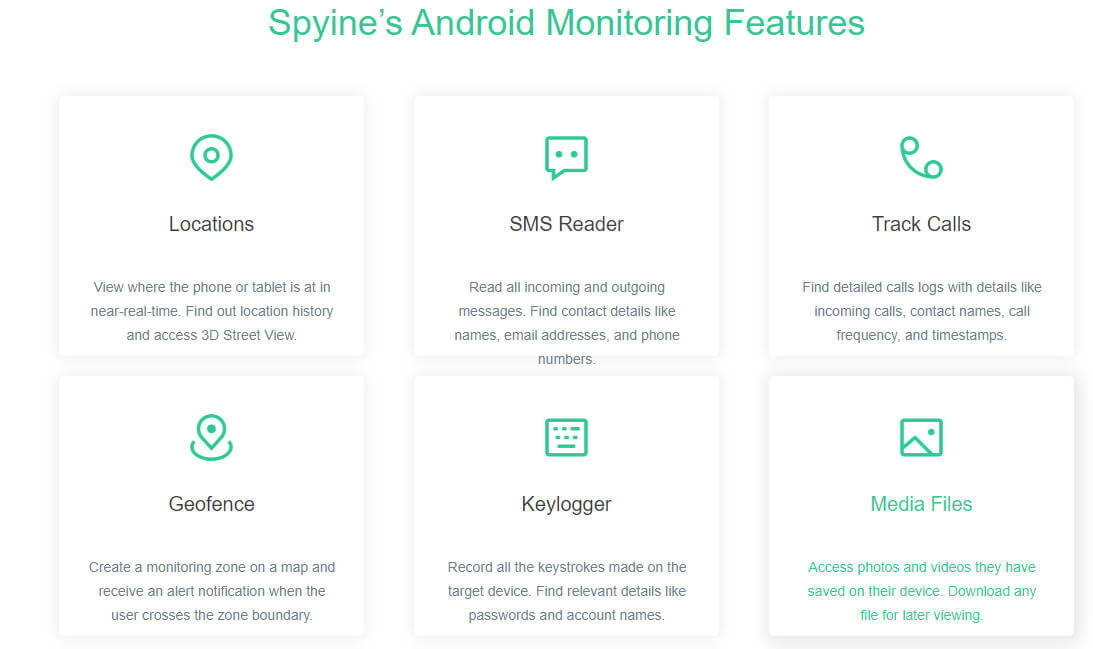 Track Locations and Set Geo-Fence

As an excellent phone tracker app, Spyine can track any phone or tablet's location in secret. Besides, it can create multiple Geo-fence zones on an e-map. Therefore, when the device enters or leaves the Geo-fence zones, you will get alerted.

Check All Calls and SMS

If you want to know all messages or calls received by cell phones, Spyine can help you check incoming as well as outgoing call details. It can offer you details like call durations and timestamps.

Monitor Social Apps and Website History

Do you want to who is chatting with your children and what they have talked about? Do you want to know what he has searched on websites and which website he has gone to? Spyine is undoubtedly a good helper, which can help you check all her social media activities and get details like timestamps, bookmarks, and visit frequency without her knowing.
Part Two: Does Phone Tracker Spyine Really Work
Is Phone Tracker Spyine Trustworthy?
Its own Description:
"You can use Spyine from any place and with any internet-enabled device. You need to have Spyine installed for it to give you phone monitoring data, though."
Users' Comments: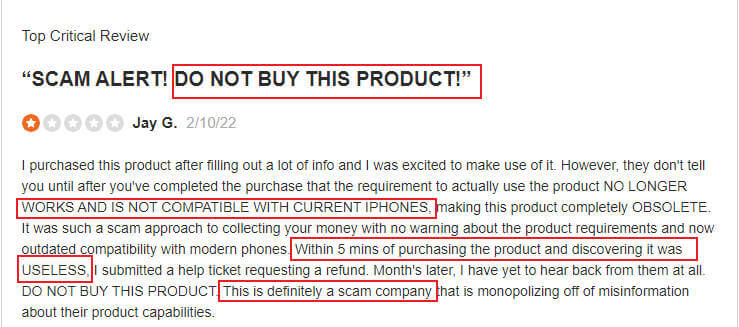 From the picture, it is clear that Spyine certainly cheats on customers and brags about the availability of its product. Therefore, when you choose Spyine as the phone tracker, you need to read and know its description carefully before purchasing. Or you have a better choice that we will show you in Part Three.
Is Phone Tracker Spyine Detectable?
Its Own Description:
"Spyine offers covert, powerful phone monitoring features and allows you to monitor phones and tablets while remaining hidden."
Users' Comments: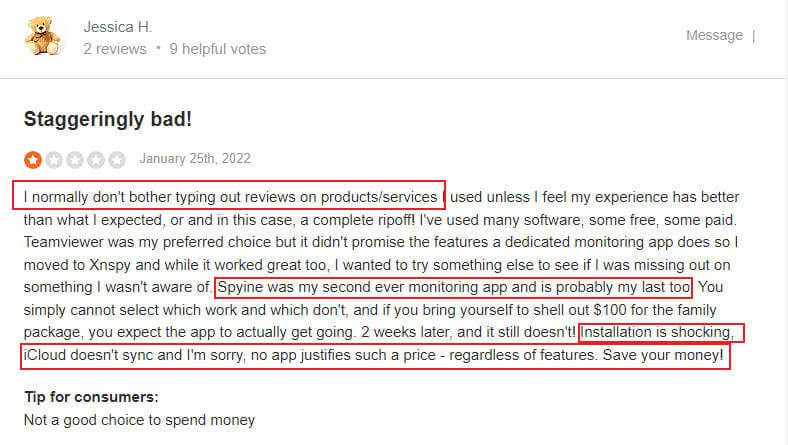 Actually, a built-in stealth mode in Spyine may allow you to run it in stealth mode without knowing or being detected. However, when its stealth mode isn't enabled, monitored user the user will quickly identify the existence of the spyware. The customer in this picture complains about the problem of installation and syncing data. Therefore, a similar problem may appear in its "stealth mode" and customer may face some risks of being detected by cell phone users.
Is Spyine Legal?
Its own description:
"Yes, Spyine is legal to own. In the US, Spyine is legal to use for parents monitoring minor children."
Actually, tracking or monitoring other people's phones is not allowed (even illegal) in some countries or regions. For example, you may be punished due to state privacy laws if you monitor a citizen without permission. And the customers have the right to know this fact. Therefore, Spyine should be honest in explaining this problem.
How Much Does Spyine Cost?
It offers a variety of options for customers although it is more expensive compared with its alternatives
Basic: $49.99/Month
Family: $99.99/Month
Premium: $59.99/Month
Part Three: The Best Alternative to Phone Tracker Spyine - FamiGuard Pro for Android
FamiGuard Pro for Android, an all-in-one Android tracking app, can give you a more convenient way to monitor someone's activities online in real-time. Its multiple useful features and trustworthy customer services gain thousands of users.
Spyine VS Famiguard Pro for Android! Which One Is Better?
Compare Main Features:
| | Famiguard Pro for Android | Spyine |
| --- | --- | --- |
| Compatibility | Android | Android and iOS |
| Price | $29.95 | $49.99 |
| Track Location | | |
| Monitor Apps | | |
| Stealth Mode | | |
| Web History | | |
| SIM Card Tracking | | |
| Remote Control | | |
| Call Record | | |
| Wi-Fi Logger | | |
| Monitor Screen time | | |
| Keylogger | | |
Compare Pros and Cons
Spyine
Famiguard Pro for Android
Pros
1. Multiple subscription options
2. Cover some common features
3. User-friendly
1. A variety of interesting and useful features
2. Affordable prices for long-term customers
3. Offer free trial version
4. Money-back guarantee
5. 24/7 customer support
Cons
1. Expensive for long-term users
2. Lack important feature (remote screenshot, call record, Wi-Fi logger)
3. Don't offer a free trial versio
1. Limited subscription options
2. Only for android users

Rate
Why FamiGuard Pro for Android Is Recommended?
Wi-Fi Based Location Tracking: Allow you to track without Wi-Fi

Built-in GPS Location Tracking Technology: Allow you to track the real-time location of your phone

User-friendly: Simple and easy steps

Detailed Location History: Allow you to precisely know all trace of your device

Affordable and Cost-efficient Subscription Options: Only need to spend $0.27/day to monitor the target device
Step 1: Create your account for FamiGuard Pro for Android
Step 2: Download the FamiGuard Pro for Android app from the given address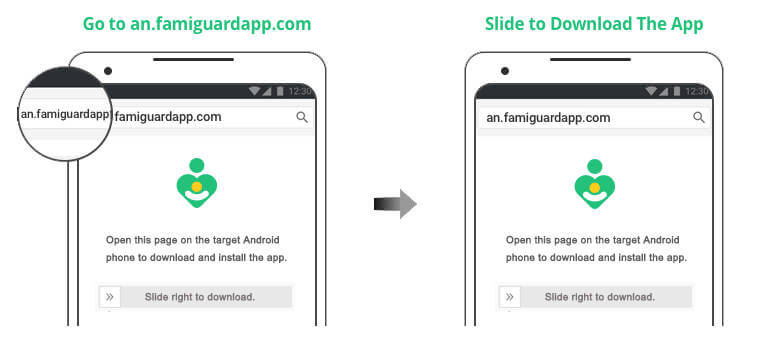 Step 3: Set it up on the target smartphone.

Step 4: Log into FamiGuard Pro for Android online dashboard and enjoy the journey of monitoring and tracking with FamiGuard Pro for Android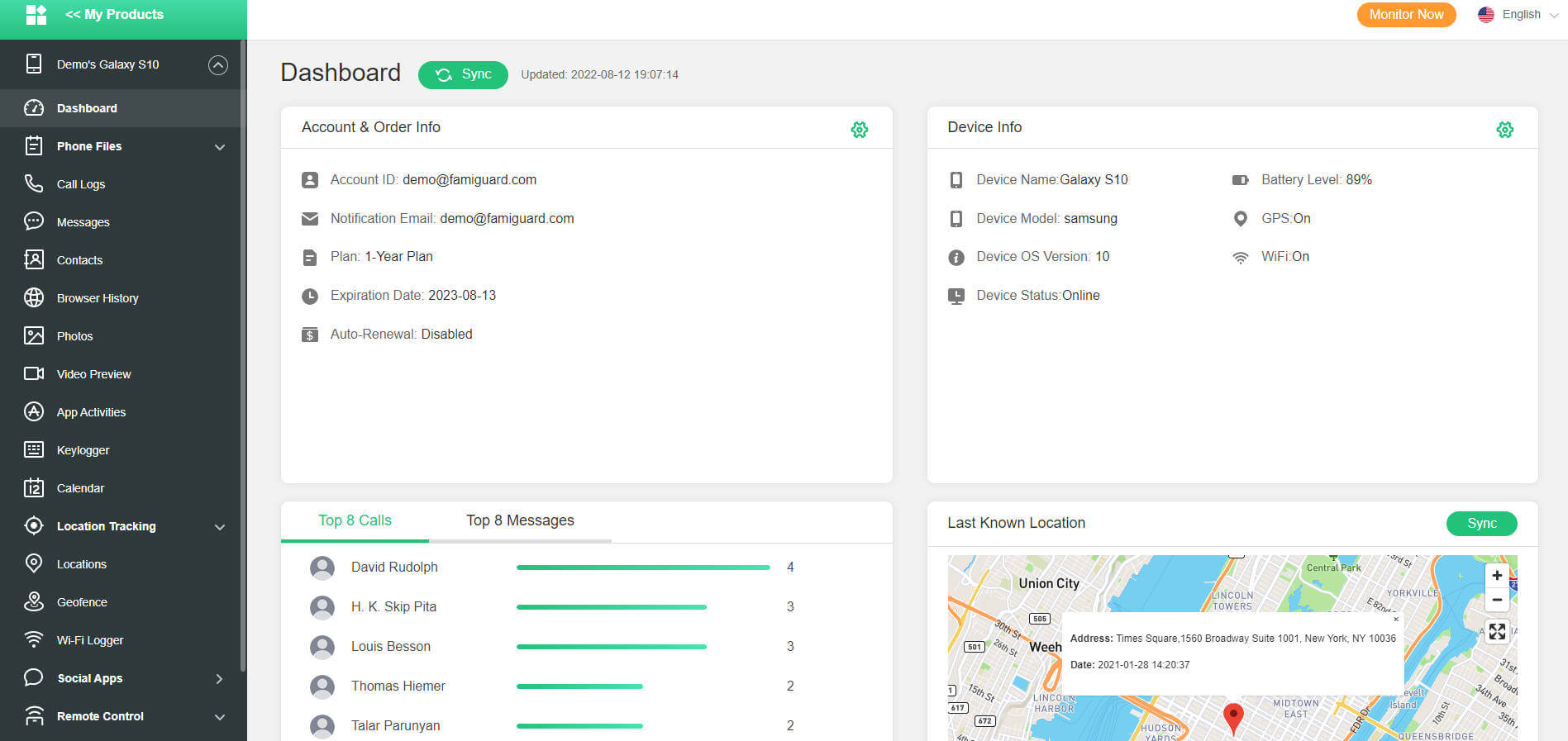 Part Four: Conclusion
Undoubtedly, Spyine is a great monitoring app, which is easy and friendly for users. It can't be denied that Spyine is fairly powerful.
If you don't care about some interesting remote control features like "screenshot", "take photos" and you are rich enough to pay for it, then you can see it as a choice.
Actually, no app is better than FamiGuard Pro for Android if you are looking for an affordable app equipped with powerful monitoring and tracking features. But, all in all, it's all up to you to make the decision.
You may also be interested in:

By Tata Davis
professional in software and app technology, skilled in blogging on internet
Thank you for your feedback!