At times, you'll need to locate someone precisely and monitor them on Google Maps for security purposes. For instance, you might want to check on your kids if they are playing outside and not responding to your calls. While you cannot track someone's location secretly using Google Maps, you can do so by using a location tracking tool. Today in this article, we will discuss How to Track Someone on Google Maps without Them Knowing.
Solution 1: Take Good Use of Google Find My Device to Track Someone on Google Maps
Step 1: Launch Google Maps on your desktop browser or your Android or iPhone.
Step 2: Tap the icon for your account in the top right corner of the screen. Select Find my device from the pop-up menu.
Step 3: At the bottom of the screen, you'll find the phone location and who is currently sharing their location with you. By tapping the entry, the map will zoom into the location so you can see their exact location.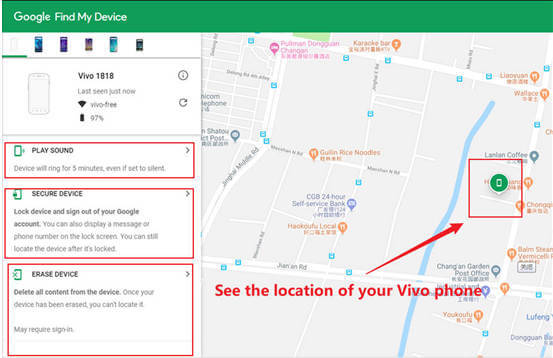 Solution 2: Use Google Maps Location Sharing to Track Someone on Google Maps
The following steps can be used to activate this feature if you have physical access to your loved ones' phones:
Step 1: Launch Google Maps on the iPhone or Android target. Then choose Location Sharing by clicking the profile button in the top right corner.
Step 2: Decide how long the location will be tracked.
Step 3: After that, select your own account or the person with whom you want to share the location. Additionally, choose if you wish to share the location via emails, messages, or What's App.
Attention:
Until this feature is disabled, you can view the person's location. But be aware that Google will send the user an email to let them know that their location has been disclosed.
Solution 3: Use WhatsApp to Track Someone's Location on Google Maps
You may also use Google Maps to locate someone using WhatsApp, the most popular instant messaging service in the world. Similar to how you did it on Google Maps earlier, you can enable this feature.
Step 1: Launch WhatsApp on the target device and start a conversation with that person.
Step 2: Tap the Attachment Symbol on the screen, then choose Location. Select Share Live Location after that.
Step 3: Decide whether you want the location shared for 1 second, 15 seconds, or 8 hours.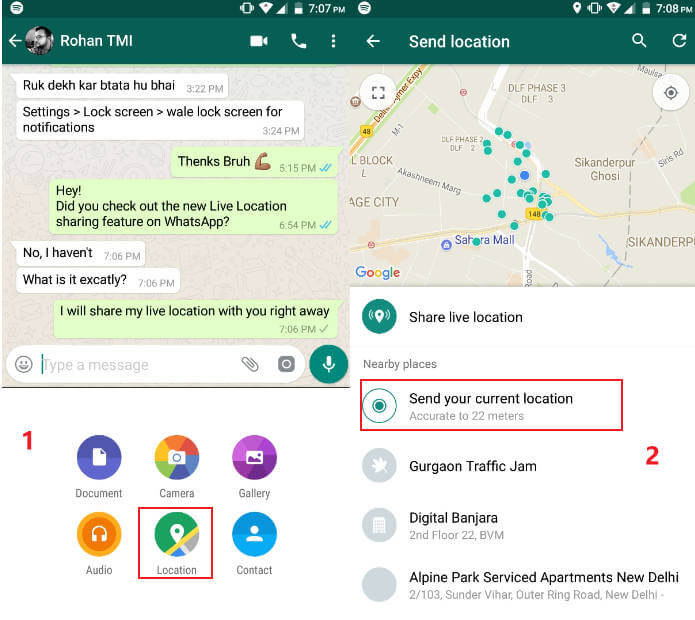 Whenever you want to know who someone is, check your chat with them to see the location message.
Solution 4: Use FamiGuard Pro for Android to Secretly Track Someone's Location on Google Maps
What Is FamiGuard Pro for Android
FamiGuard Pro for Android is a strong and dependable location tracking program to try if you want to track your kids or spouse on Google Maps. Along with tracking your location and online activities, it also enables you to block specific apps or websites on your preferred device (phone, PC, or console), identify questionable texts or images, and set screen time limits, shielding your kids from harm.
How to Use Famiguard Pro for Android to Secretly Track Someone on Google Maps
How to begin going is as follows:
Step 1: Create your account for FamiGuard Pro for Android
Step 2: Download the FamiGuard Pro for Android app from the given address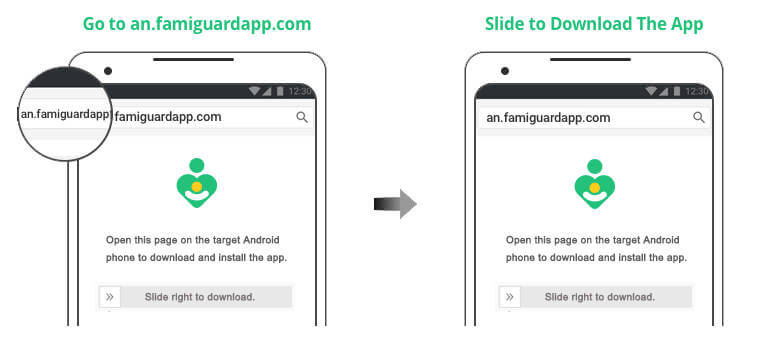 Step 3: Set it up on the target smartphone.

Step 4: Log into FamiGuard Pro for Android online dashboard and enjoy the journey of monitoring and tracking with FamiGuard Pro for Android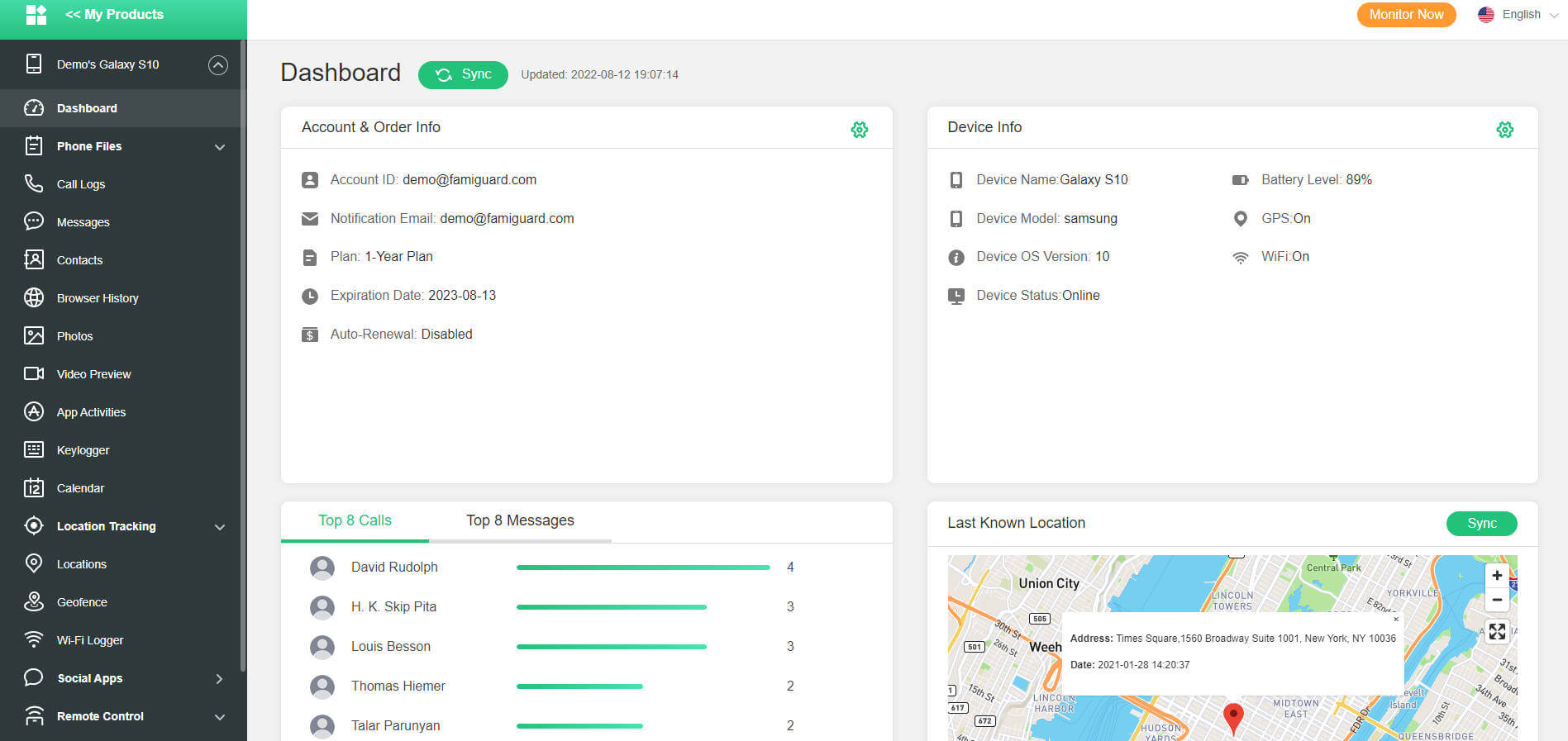 Attention:
The whole process of tracking someone's location or monitoring their chatting history on social apps is 100% undetectable because FamiGuard Pro for Android has a stealth mode, which can help you track without a trace.
The Features of FamiGuard Pro for Android.
Check Phone Files:
This application gives you complete access to all the information in the phone including the contacts, the outgoing and incoming calls, and the duration of the calls.
Track Social Apps:
FamiGuard Pro For Android gives you access to all the social media applications including WhatsApp, Facebook, and Instagram. You can also track all the incoming and outgoing text messages and calls within these social media applications.
Location Tracking:
It has an inbuilt GPS and Wifi location tracking system that enables you to keep monitoring the location of someone. You can also get access to the Google map application of that particular user and keep tracking.
Remote Control:
You have full remote control of the target Android device and you cannot only access deleted messages along with the non-deleted messages but you also have the ability to record all the calls and listen to their conversations.
Conclusion
In fact, unless they provide permission, it is impossible for you to monitor someone on Google Maps. However, you can install a trustworthy and potent cell phone tracking app like FamiGuard Pro for Android if you have access to their devices to protect your loved ones both online and off. So this is our guide on how to track someone's location on Google Maps without them knowing, if you have any questions feel free to ask them in the comment section below
FAQs about How to track someone on Google Maps without them knowing
Question: Can I track my husband on Google Maps without him knowing?
The new Google location sharing tool makes it possible. You can easily find out where the target individual is by using the Google Maps app, and you can then follow their movements on the map. Users of Android devices can utilize this capability, which necessitates possession of the targeted smartphone or tablet.
Question: How can I track a phone number on Google Maps?
Open the Google Maps app on your Android smartphone or tablet >> Go to your Google Account and log in >> Look up a person's name or address >> Choose a name or address to display your contact on the map >> Tap the bottom of the screen to view the information and location about your contact.
Question: Can you see when someone checks your location on Google Maps?
No. When someone checks your location, Android and iOS on iPhone don't alert you or provide any other feedback. When location services employ GPS, a short icon is visible in the notification bar. A location check can be started by any number of apps or system operations.
Question: How can I see someone's location history on Google Maps?
Go to Google maps and click on Location Sharing. Here you will be able to access all the contacts who can watch your location history. Based on your Location History, Google Maps Timeline estimates the locations you may have visited and the routes you may have traveled.
Question:How to request someone's location on Google Maps?
Select the People tab when Google Maps is open. Select Share Location to begin. Tap Send after entering the person's name or phone number and asking for their location. Once the request has been sent, tap OK.
You may also be interested in:

By Tata Davis
professional in software and app technology, skilled in blogging on internet
Thank you for your feedback!