With the advancement in technology, these days it is very easy to find out where a particular call is coming from. There are several websites as well as apps through which you can find out the location and also the cell phone number owner's details. All you would have to do is enter the number which you want to track and the website or app would provide you with the necessary details. With so many websites and apps available to track a cell phone number, you are bound to get confused while choosing the best option. This article will tell you everything about how to track a number through a website as well as apps and make this choice easier for you.
Table of Contents
Part 1: How to Track Phone Number Location
As mentioned above there are plenty of online websites as well as downloadable apps which can be used to track the location of a cell phone number. Although this method may seem very easy, the results through this method are not always accurate. These websites and apps would give you only the location details of the caller and it would not even display an accurate real time location of the caller.
If you want to find number location, some of the best apps for tracking the location of a cell phone number are given below.
1. Mobile Number Locator
Mobile Number Locator gives an advanced level of flexibility while tracking down a number. This app has an inbuilt 3D Google Map on which the location of the entered cell phone number gets displaced. No matter which part of the world you are from, you can use this app to locate a cell phone through number.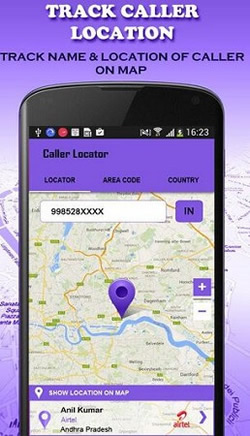 2. Mobile Number Tracker
With just two basic steps, you can find out the location of any cell phone number with the help of Mobile Number Tracker which has been developed specifically for Android device users. It supports State, GSM as well as CDMA devices.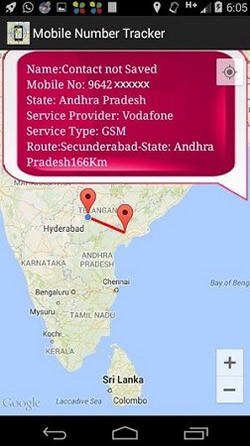 3. Caller ID & Location Tracker
More than 12 thousand cities are saved in Caller ID & Location Tracker and any number in these cities can be tracked using this app. Once installed on the phone, the caller ID feature of this app gets activated during every call. You can even block a particular caller with the help of this app.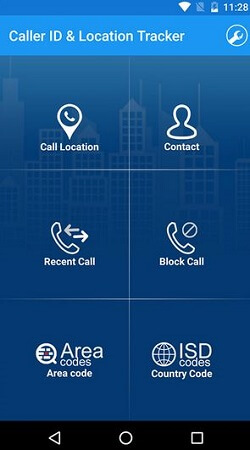 4. Truecaller Tracker
Truecaller Tracker is one of the leading cell phone number trackers. It comes with a block feature using which you can block any cell phone number you like. It also alerts you when a spammer is calling you. You can enter the number you want to trace and this app will display the necessary location details.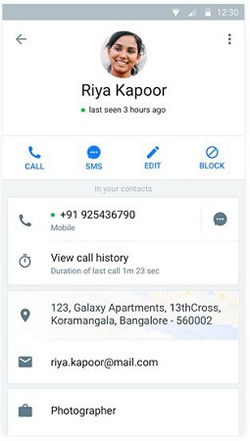 5. Trace Mobile Number
Trace Mobile Number is an excellent app using which you can enjoy the cell phone number tracking feature offline. This has one of the best location tracking features of a cell phone number. This service, however, is limited to only the residents of India.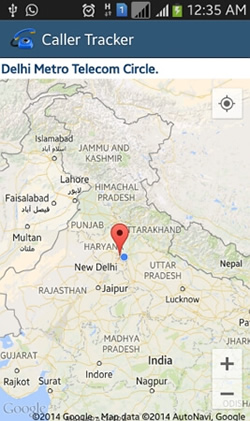 Now that you know how can I track a phone number using mobile apps, here are some of the best online websites offering mobile number tracking services.
1. https://mobilenumbertrackr.com/default.aspx
2. http://tracephonenumber.in/
3. http://www.online.gps-phonetracker.com/
5. https://www.phone-location.info/
Part 2: How to Track Phone Number Location in Real Time
As discussed above, the several apps and websites cannot give you the real time location of any cell phone number. If in case you want to know how to track a phone number location in real time, you can make use of the highly recommended app - FamiGuard Pro.
This is a phone monitoring tool which has been specifically designed for protecting your family members and loved ones to ensure that they stay secure and safe. It comes with an extensive list of features which prove to be very useful in performing the cell phone number tracking services. Not only does this provide the real time location of a cell phone, it also gives the entire location history of the cell phone. However, it should always be used with people whom you are familiar with as the main aim behind the development of this tool is to keep the children and your loved ones safe.
Advantages of FamiGuard Pro When Used for Location Tracking
FamiGuard Pro can accurately track the GPS location of the target phone in real time.

All the whereabouts of the target device will be recorded.

Has geofencing feature which can be used to set a fixed safe zone and whenever the target cell phone crosses this zone you would get immediately notified.

It is very easy to use and no need to root.

Apart from this it has several other cell phone monitoring features like, app activity, web activity, phone files and so much more.
3 Steps to Use FamiGuard Pro to Track Phone Number in Real Time
Step 1. Create a account on FamiGuard website and choose a subscription plan
Step 2. Click the Set up guide to install FamiGuard Pro on target device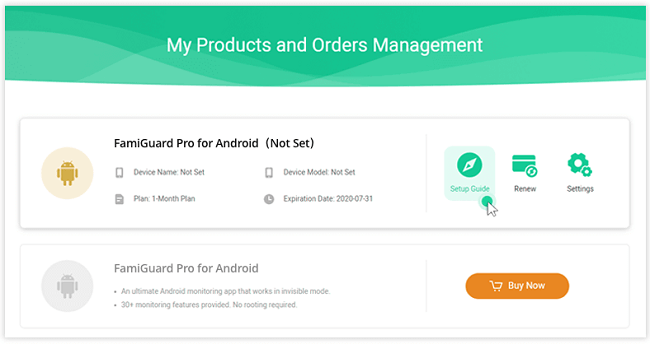 Step 3. Sign in on FamiGuard website and you will track the GPS location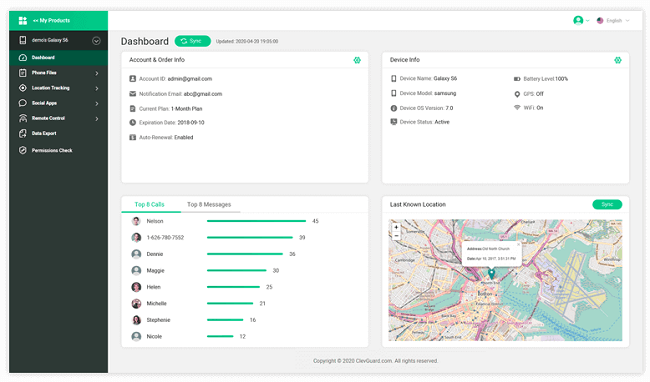 Conclusion
There are plenty or resources available online in the form of websites as well as apps through which you can know how to track a phone number for free in simple and easy ways. However, if you are looking for getting the accurate real time location of a cell phone number, FamiGuard Pro is the best option. If you find this app interesting, you can try out the three day trial version offered by it to get an idea about its location tracking and other features.
You may also be interested in:

By Tata Davis
professional in software and app technology, skilled in blogging on internet
Thank you for your feedback!