Everyone owns at least one smartphone these days. These phones act as the perfect tool to track down the location of a person. But how to do that? Well, there are many ways in which you can track down the location of someone else's cell phone. In this article you would understand more about these ways of locating an Android phone with or without the help of Android locator.
Cell phone location tracking is of great importance to ensure the safety of your child or loved one and reach to them in case of an emergency. There are also times when you may have lost your cell phone. Even in such a case using these methods can help you locate your Android phone quickly. All these methods to locate an Android phone are discussed in detail below.
Table of Contents
Part 1: Track Android Phone with Google Find My Device
Android devices can be tracked with the help of Google Find My Device app, which can be easily installed from Google Play Store. This is one of the most commonly used Android phone locator app to find your Android device. However, you need to make some prior adjustments before using this method to locate your Android device.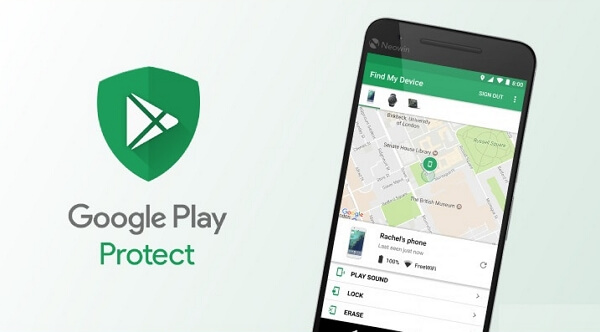 Requirements for Find my Device app
You would need to be signed in to your Google account on your phone.

"Find My Device" has to be turned on in the security settings of your phone.

You need to have a stable internet connectivity.

Your phone should be visible on Google Play.

The location must be turned on in your Android phone.
The following part is some Pros and Cons to using this method to track a cell phone location.
Pros

Easy to install and use

You can erase the content on the locked phone

You can block the device

You can make it ring at high volume

Free cost
Cons

You would need a stable internet connection.

The lock which you put on your Android phone through this method can be easily bypassed

This method would be useless if in case you forget your Google account sign in details..

The location has to be turned on or else you would not be able to locate your phone

The details of your Android phone's location are not accurate

This method doesn't work to track your device if it's off
Steps to Locate Android Phone with Find My Device:
If you do want to give this method a try to locate your phone, you can follow the steps below to know how to locate Android phone using Find My Device app.
Step 1: On any web browser, visit android.com/find or you can even sign in using your Google account details on any other device with Find My Device app.
Step 2: Select the device which you wish to locate.
Step 3: An approximate location of your phone will be displayed on the map.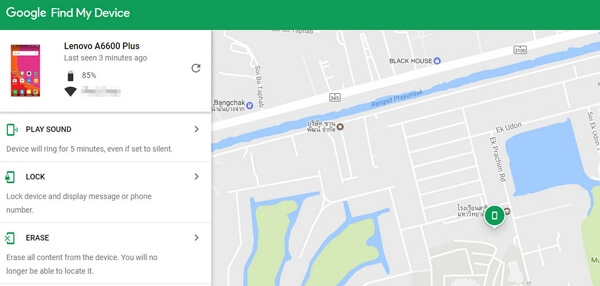 This way you can know where your Android phone is through Google Find My Device app.
Part 2: Track Android Phone with Android Location App
The above method of locating an Android phone has many drawbacks. In case you want to locate the phone in real time, a better option would be to use the location tracking apps which can give out accurate location of an Android phone. These apps will remain in the target device and keep updating the latest location info to you.
If you are looking for an Android locator app, FamiGuard Pro for Android should be your first choice. This is a highly efficient location tracking app which provides accurate results along with useful features like geofence, location history etc. This Android device tracker app also gives a trial of three days for free for all the first time users through which you can get a fair idea about how the app works.
Advantages of Using FamiGuard Pro for Android in Location Tracking:
Take advantage of the inbuilt GPS and provide the most accurate info.

Real-time location tracking without any delay.

Check historical locations. The time and date are also provided.

Remote tracking of cell phone on your smartphone or computer.

Easy to use and navigate.

Other tracking features like geofence protection, unlimited data access, screen time controls, etc
Steps to Install and Set up FamiGuard App for Location Tracking
You can follow the detailed steps given below to set up location tracking and locate an Android phone in real time.
Step 1: Register a FamiGuard Pro for Android account directly on the website or on the Android phone which has the app downloaded.
Step 2: Download FamiGuard Pro for Android app from Google Play Store on the target phone and use the login details to sign in.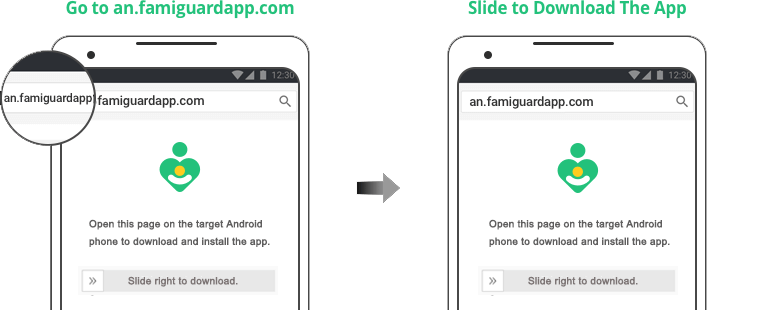 Step 3: Configure the target phone by following the steps carefully.

Step 4: After finishing installation on the target device, leave it alone and login FamiGuard Pro for Android dashboard on the app of your phone or web portal to view all the details of the real time location of the target phone.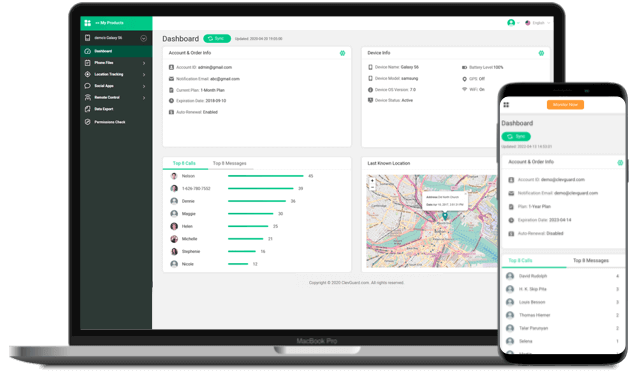 This is a sure shot way of getting to know the real time location of the target phone in an easy and simple way.
Part Three: Any Other Possible Solutions to Track Android Phone?
Yes, there are two other ways in which you can track an Android phone. One is by using the phone number and the other one is by using the cell phone carrier. However, these methods are not that effective as the FamiGuard Android location app mentioned above.
1. By Using Cell Phone Number Tracker
There are several apps like Truecaller, Mobile Number Locator etc, and also many online websites through which you can get to know the location of a cell phone by just entering the phone number. This method sure is very easy as all you have to do is enter the phone number and the details of the location will be displayed. Sometimes, even the phone user details would also be displayed.
However, this method does not show the accurate location of a cell phone. Although these methods are free, the details displayed about the location of the phone would be outdated and would not be useful to you in anyway.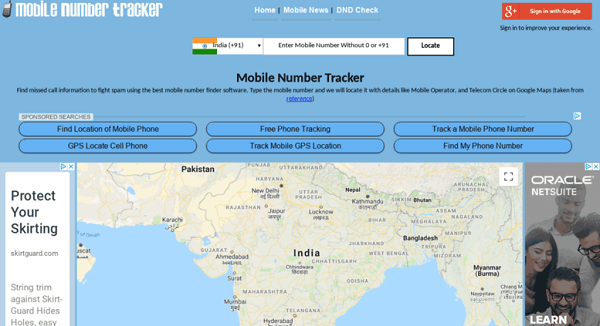 2. By Using Carrier Tracking
This way of cell phone tracking generally adopted by police and government officials. They use the method of GSM localization in order to locate the cell phone. They first communicate with the carrier signal of the cell phone using the triangulation principle and then get the location.
Although several well known carrier companies provide an app which can be used to find the cell phone location, it would turn out to be very expensive. Also, you would need to provide reasons for tracking a cell phone location which should be legal, if not; you cannot proceed with tracking the location of the cell phone. The location displayed by this method is very accurate but you cannot use this on a regular basis to track the location of a cell phone which is why it is not opted by many people to locate a phone.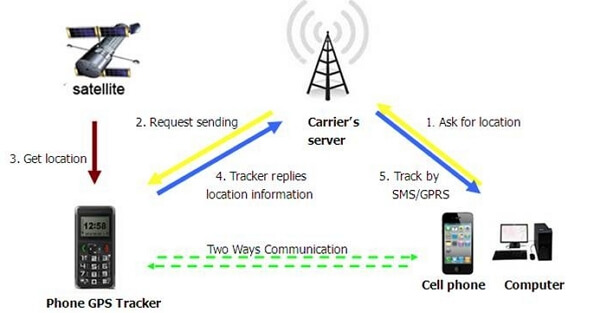 Conclusion
As seen from the above discussed points, there are indeed several ways through which you can know how to track Android phone. However, many of these methods fall short in giving out effective performance. Instead of trying out the different methods and not getting satisfactory results, you can install FamiGuard app and easily locate a cell phone location without any hassle. Due to the high effectiveness in giving the accurate real time location details, FamiGuard Pro for Android is highly recommended.
You may also be interested in:

By Tata Davis
professional in software and app technology, skilled in blogging on internet
Thank you for your feedback!