If you're curious about where your iPhone has been, you can check its location history. This is a great way to see if there are any areas that your phone has visited that you didn't expect.
This article will show you how to check location history on iPhone and what to do if you find something suspicious.
Table of Contents
Part 1. How to Check Location History on iPhone?
Checking your location history on your iPhone is very simple. Here are two different methods that you can follow:
Method 1: Check your location history on the iPhone setting.
This method is probably the most convenient since you can check your location history without installing any third-party applications. But you must turn on Location Services on the iPhone for this method to work.
Step 1: Go To Settings. First, you need to go to your Settings application. You can find this app on your home screen.
Step 2: Select Privacy. Once in the Settings app, scroll down and tap on Privacy.
Step 3: Turn on Location Services. In the Privacy settings, scroll down again and find Location Services. Make sure that this option is turned on.
Step 4: Find Google maps, and make it always. After you turn on Location Services, scroll down to find Google maps. Tap on it and select "Always."
And that's it! Now, you can check your location on Google Maps.
Method 2: Check iPhone location history on Google Maps.
Once you turn on Location Services, you can view your tracking history in the Google Maps app:
Step 1: Tap your profile photo in Google Maps.
Step 2: Select See and delete activity in the Google-wide settings area.
Step 3: A map will display your most recent travel history and include your journey route and any local sights or stops.
You may also open the map in a separate tab to reveal more information. Use the menu below the map to change to other dates. The map will disclose your record.
And there you have it!
Method 3: Check iPhone location history with iPhone location tracker.
If the above two methods do not help you to check the location history of iPhone, then I recommend you to use the professional iPhone location history tracker - FamiGuard Pro for iOS
FamiGuard Pro for iOS is an iPhone monitoring software designed to help parents keep an eye on their children's online activities. It has many monitoring features such as checking iphone location history, viewing iPhone call logs, messages, pictures and videos, etc.
Track Location History: Track all locations history of target iPhone including address, longitude, latitude and date.

Monitor Messages & Calls: Monitor call logs and messages icluding WhatsApp, SMS and Kik, etc., even deleted ones.

View Browser History: Check Safari history and bookmarks of target iPhone.

Check Phone Files: Check any files on the target iPhone, including Photos, Videos, Voice memos, Reminders, Calendars, Notes.
Only 4 simple steps to track iPhone location history
Step 1. Create an account on FamiGuard official website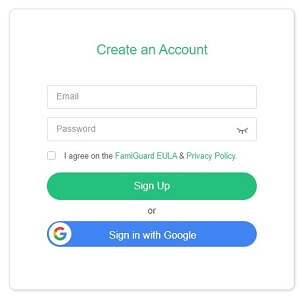 Step 2. Download and install FamiGuard Pro for iOS on a computer.

Step 3. Connect the target iPhone to the computer that has downloaded FamiGuard Pro for iOS in the second step.
Step 4. Click the dashboard and Start checking the iPhone location history right now!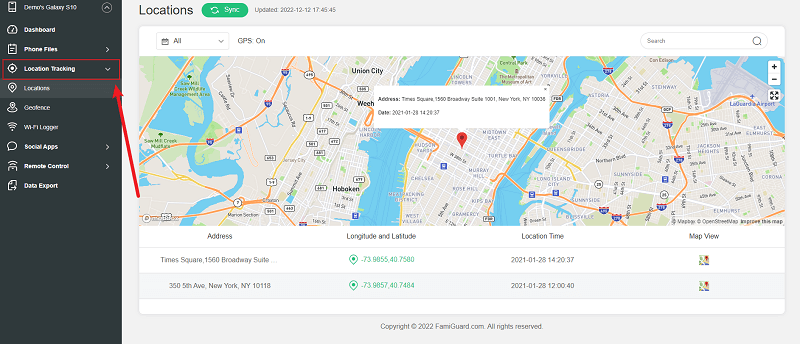 Part 2. Extra Tips: How to Check Location History on Android.
One of the best things about Android devices is that they offer many features and options that iPhone users can only dream of. And when it comes to checking location history, Android has the upper hand.
If you want to check your location history on an Android device, you must install the Famiguard Pro for Android application.
2.1 What is FamiGuard Pro for Android?
For anyone who wants to keep track of where they have been or where their loved ones are, Famiguard Pro for Android is an essential application.
Can mointor 30+ apps, including WhatsApp, Snapchat, Facebook, Instagram, SMS, and more, FamiGuard Pro allows users to monitor a target Android device without being detected remotely.
Additionally, the app makes it easy to see someone's current and past locations. With these features, Famiguard Pro is an invaluable tool for anyone who needs to keep track of their location history.
2.2 How to use Famiguard Pro for Android to check location history on Android?
Step 1: Create your account for FamiGuard Pro
To join FamiGuard Pro, go to the Sign Up/Monitor Now button and provide your current email address.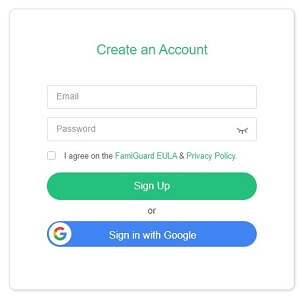 You must upgrade to a premium plan to use all advanced monitoring capabilities. There are three options: one month, three months, and one year. Pricing will vary according to the duration of the subscription.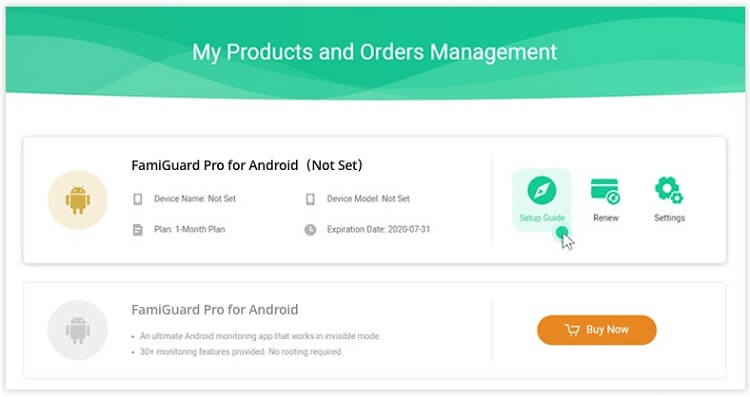 Step 2: Download the FamiGuard Pro app and set it up
After you've purchased and downloaded our Android monitoring tool, you'll be taken to the My Products and Orders Management page. You can view and modify your original order here.
Follow the instructions carefully in the setup guide to complete some required settings on the target Android device.
Below are the simple steps you can follow:
1. Download FamiGuard Pro assistant on the target Android device.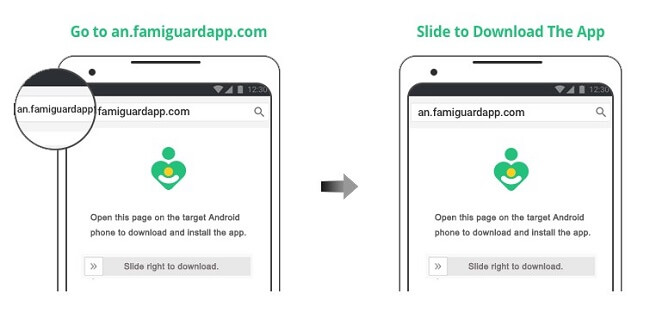 2. Install FamiGuard Pro & Complete some necessary settings on the target phone.

Step 3: Verify your setup and start monitoring your account.
Log into your FamiGuard Pro account on our website after installing the app and configuring it on the target phone. If everything went smoothly, you should see the device name and any additional information.
Step 4: Click on Dashboard to check the phone's Location.
Famiguard Pro will now start tracking the target phone's location. You can check the location history by going to Dashboard and selecting Location History.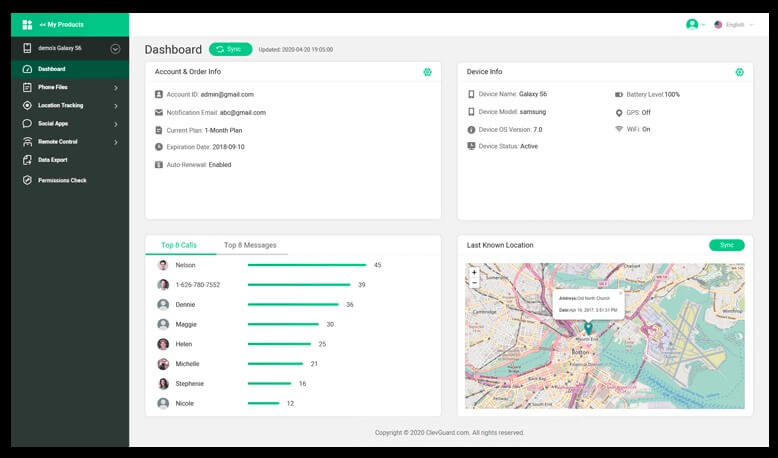 Features of Famiguard Pro for Android
Famiguard Pro for Android offers many great features, including:
Super monitoring: you can monitor more than 30 apps including facebook, ins, snapchat, whatsapp, etc. You can view all the call logs, pictures and videos in your phone in real time.

Remote control:You can get the information you want by remotely controlling the camera and screenshot of the target device.

GPS location tracking: Famiguard can provide the track of the target device in real time and will record it.

No need to root: Super easy to use & Free update.
If you're looking for a way to keep track of your location history or the location history of your loved ones, Famiguard Pro for Android is the perfect solution. With its many great features and ease of use, it's an essential tool for anyone who needs to track their location history. Try it today!
If you want to learn more about How to Check Location History on Android, please click here. This article will give you a more detailed guide.
Conclusion
Whether you're a concerned parent or just curious about your phone activity, we've provided an easy guide on how to check iPhone location history.
If you want more comprehensive tracking and monitoring capabilities for all your iPhone devices, be sure to check out FamiGuard Pro for iOS. With this software, you can rest assured that your family is safe and sound—no matter where they are.
You may also be interested in:

By Tata Davis
professional in software and app technology, skilled in blogging on internet
Thank you for your feedback!