Family life is a much-hustled life. If a person can keep a proper focus on where they are, and what they need to do, this too would be a virtue. With such an occupied mind, it is a hefty chore of its own to keep a track of the important things, like wallets and watches, or something as ESSENTIAL as your phone, a device that can carry your entire day and routine.
You shouldn't have to worry about that, and that is precisely where we have got you covered. Let us explore:
how you can find the lost phone
How you can track your family
Part1. GPSWOX Mobile Phone Tracker App Review
1. What is GPSWOX Mobile Phone Tracker
GPSWOX is an award-winning, global GPS tracking system. It offers a variety of tracking solutions for all businesses and personal use, including our flagship, white label software, fleet tracking, and management software as well as mobile tracking applications. One of its star features is that it allows you to track your devices. It helps you know where your device precisely is and it can provide the same function for your loved ones.
2. How to track my Phone's location with GPSWOX Mobile Phone Tracker App?
Below are the steps for tracking your Phone's location using the GPSWOX Mobile Phone Tracker app:
Go to GPSWOX.COM and create your account for free.
In the web platform press the "+" button to add a new device.

Give the device a name (For example: "Tracker App")
Create a Tracker ID, which can contain any characters. (This Tracker ID will be used for logging in to your Tracker Application).

Download the Tracker application from the App Store:
Log in to the Tracker application with the Tracker ID you created on the web platform.
After logging in make sure to allow location access.
Go to the in-app settings and press the "Enable Tracker" switch to start tracking.

Check the web platform. In a few minutes (depending on your frequency rate) you'll see the location of your phone on map.
3. Pricing
There are different packages based on the number of devices that you would want to track:
For 1 device a month – 2.99$
For 5 devices a month – 9.97$
For 50 devices a month – 49$
For 1000 devices a month – 99$
Part 2: The Best Alternative to GPSWOX Mobile Phone Tracker - FamiGuard Pro for Android
Why buy the pros and cons when you can just buy the pros and more pros? Let us now jump from a better option out there to the best option.
1. What is FamiGuard Pro for Android
Famiguard Pro for Android is a very powerful monitoring software that is normally used to monitor children's Android devices, but it also provides very good GPS location tracking. famiguard Pro can track the GPS location of your family's devices while monitoring messages on their phones, which allows you to monitor them while they are in This allows you to grow up in a healthier and friendlier environment.
Translated with www.DeepL.com/Translator (free version)
2. How to use FamiGuard Pro for Android to locate your Child
Setting a FamiGuard pro for Android account is as easy as it gets:
Step 1: Sign up on FamiGuard Pro
Click on the Monitor Now button to register for the FamiGuard Pro account with your valid email address. Thereafter, you need to purchase a premium plan to use all advanced monitoring features.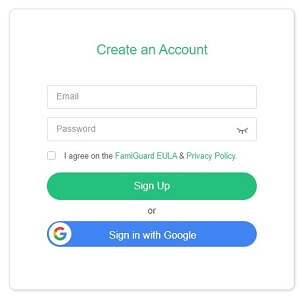 Step 2: Download the FamiGuard Pro app and set it up
Next, you should click the Setup Guide button and follow the instructions carefully to complete some necessary configurations on the target Android device.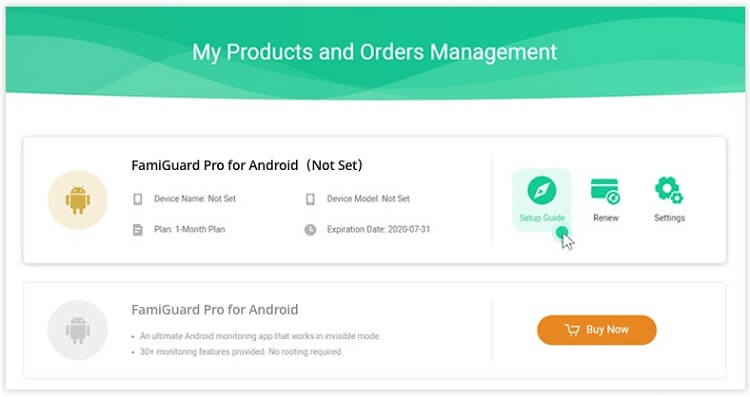 2.1. Download FamiGuard Pro assistant on the target Android device.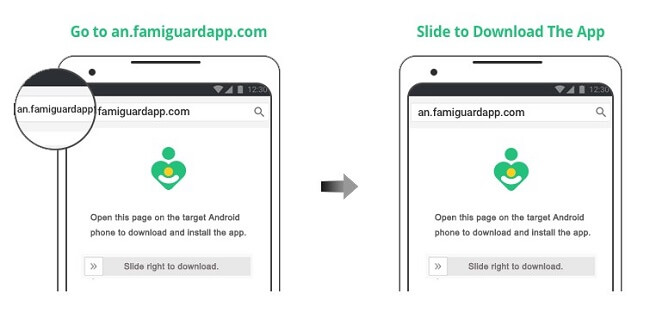 2.2. Install FamiGuard Pro & Complete some necessary settings on the target phone.

Step 3: Verify your setup and start monitoring your account
After installation and configuration on the target phone, log in to your Famiguard Pro account on the Famiguard website. You will be presented with the device name and relevant information.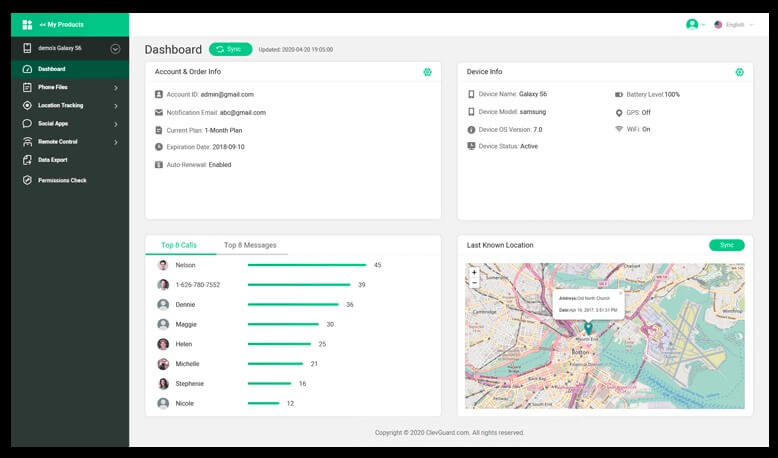 Once this is done you are ready to track the device of your choice using the FamiGuard Pro for Android. You will get the live location of the kid; you can find your device and know when your kid is out of the range that you set.
3. Features of FamiGuard Pro for Android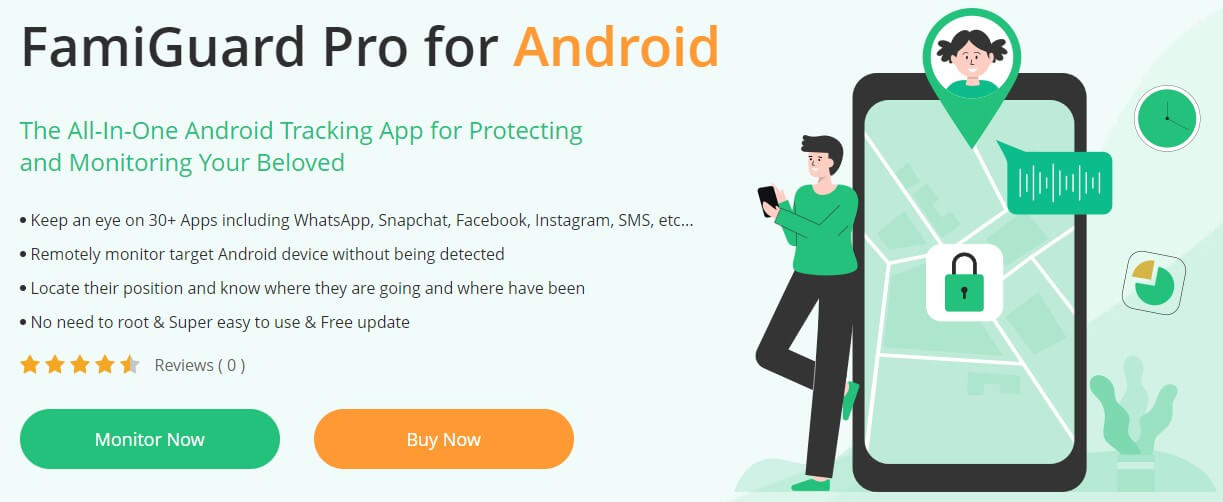 Famiguard pro for Android is not only suitable for GPS location tracking, but also offers very comprehensive monitoring. Using Famiguard pro not only allows you to see your child's whereabouts but also to view all the content on their Android device.
Track GPS location: Famiguard Pro for Anroid allows you to track the location of your target device in real time, it also records the device's location history. This will allow you to know when and where your child is at a given point in time. The accuracy of this tracking is much better than comparable competitors.

Set up Geo fence: The star service that the FamiGuard Pro for Android offers is the option to set a virtual fence for your children known as the Geofence. You can set up this fence around the areas where your child is supposed to be and if the child for some reason goes out of these areas, your cell phone will get an alert that there has been a breach in Geofence.

Powerful monitoring: Famiguard Pro allows you to see almost everything on your child's Android device. This includes over 30 social media platforms such as FB/TW/INS/TK, as well as all call logs, web browsing history, all messages, pictures and videos from the phone.

Remote control: You can control the screenshot function and the shooting function of the target device remotely online via Famiguard pro. You can get the information you want at any time.

Will not be detected: Famiguard Pro for Anroid disappears automatically after downloading on the target device and the owner of the device will never know that it is being monitored if you don't tell him. And with no need to root, the installation and use process is very easy.
Conclusion - Why FamiGuard Pro for Android is the best alternative to GPSWOX Mobile Phone Tracker App
Although the GPSWOX mobile phone tracker offers some pretty good services, it also lags behind in some areas compared to its competitor (FamiGuard Pro for Android). Some important monitoring features that are essential for tracking your child's online activity and checking the location of the device are more convenient in the FamiGuard Pro for Android and not in the GPSWOX family locator. Based on these, the choice becomes quite easy.
You may also be interested in:

By Tata Davis
professional in software and app technology, skilled in blogging on internet
Thank you for your feedback!