When it comes to GPS trackers, there are a lot of them on the market. But which one is the best? And more importantly, which one is the cheapest? In this blog post, we will be looking at Glympse App. However, the fact is that a free GPS tracker is usually proved to be the most expensive one!
Table of Contents
Part One: What Can Glympse App Do for You
Glympse App is a free GPS tracker that allows you to track your location in real-time. It also provides you with the ability to share your location with others, so they can see where you are and how long it will take for you to get there.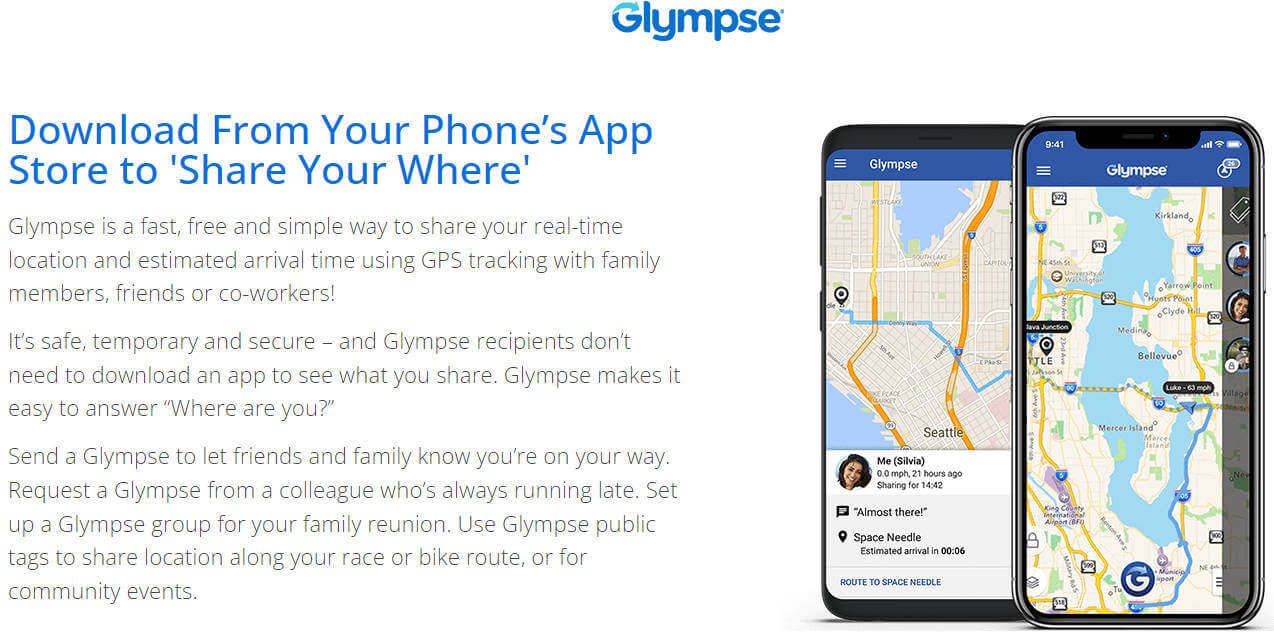 Main Features of Glympse App:
Viewing Location of Family Members: Once you have put family members into THE same group or received real-time location links from strangers, you can know the real-time location of them

Real-time Location Sharing with a Link: All the real-time location information can be shared with a link and anyone who open that link has the right to track your location.

Detailed ETA information: In addition to offering real-time location, Glympse App also shows the Estimated Time of Arrival. That being said, with this app, you can not only know the location of family members but also know when they are expected to arrive at the destination
Part Two: The Pros and Cons of Glympse App
Pros

Totally Free for Anyone: Unlike other paid tracking or monitoring apps, you needn't to pay for the location tracking service

Easy Procedure: There is no need to download and install a third-party app, one Glympse App is enough. The sharing of location information is easy, which can be achieved through social links Being compatible with both IOS and Android devices: This app can work both on IOS and Android systems.
Cons

Some Annoying Advertisements: Some users complain that some annoying advertisements appear in using this app although it is free

Limited Features: This app only focuses on tracking location, which can't satisfy the requirements of most users.

Can't See People's Location at Any Time: People can only see other people's locations when they didn't receive a shared link. Therefore, it could be a big trouble for people who want to know the real-time location of other people at any time.
Part Three: Users' Reviews of Glympse App
So what do users think of Glympse App? Overall, the reviews are positive. People like that it is free and simple. However, some people complain about this app because it always fails to respond and its malfunction
Good Reviews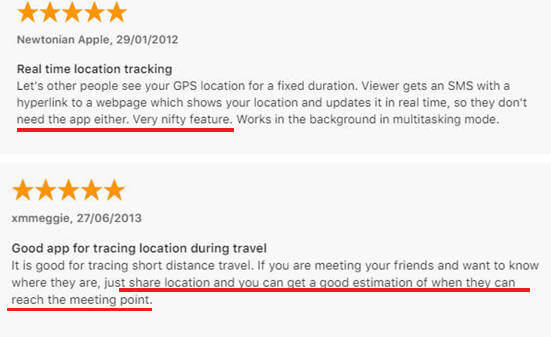 Bad Reviews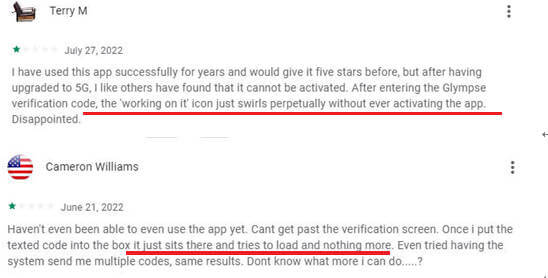 From Part Three, we have seen that as a free GPS tracker, Glympse app gain great popularity among customers. However, this free app also has its disadvantages like limited features, annoying advertisements, inaccurate location and the problem of a crash. Therefore, if you can't stand the annoying advertisements or its limited features, you need to try other professional tracking and monitoring apps
Here, we recommend FamiGuard Pro for Android as it can offer you more comprehensive features to monitor and track your family members and you would not be troubled by annoying ads.
What Can FamiGuard Pro for Android Do for You?
Location Tracking: You can track cell phone location in real-time, view location history and can also get alerts after setting geo-fences

Phone File Viewing: With FamiGuard Pro for Android, you can monitor messages, call logs, contacts, keylogger, photos and browser history on the target phone at any time

Monitoring Social Media Apps: Viewing messages or pictures on WhatsApp, Instagram, Snapchat, Facebook, Viber, WeChat, and more

Remote Control:Recording phone calls, capturing screenshots and taking secret photos in remote control mode
Glympse App VS FamiGuard Pro for Android! - The Latter Wins!
Compare Main Features:
| | Famiguard Pro for Android | Glympse App |
| --- | --- | --- |
| Compatibility | Android | Android and iOS |
| Price | $29.95 | $9.95 |
| Track Location | | |
| Monitor Apps | | |
| Stealth Mode | | |
| Web History | | |
| Keylogger | | |
| Remote Control | | |
| Call Record | | |
| Wi-Fi Logger | | |
| Monitor Screen time | | |
Compare Pros and Cons:
Verizon Smart Family (Verizon Family Locator)
Famiguard Pro for Android
Pros
1. Free for all users
2. Detailed ETA information
3. Being compatible with both IOS and Android devices
1. A variety of interesting and powerful features
2. Affordable prices for long-term customers
3. Offer a free trial version
4. Money-back guarantee
5. 24/7 customer support
Cons
1. Limited features (only for tracking)
2. Can't monitor target devices without users' knowing
3. There are issues of bugs with the app (unexpected quit)
4. Unexpected Spam
1. Limited subscription options
2. Only for android users

Rate
Four Steps to Get Your FamiGuard Pro for Android
Step 1: Create your account for FamiGuard Pro for Android
Step 2: Download the FamiGuard Pro for Android app from the given address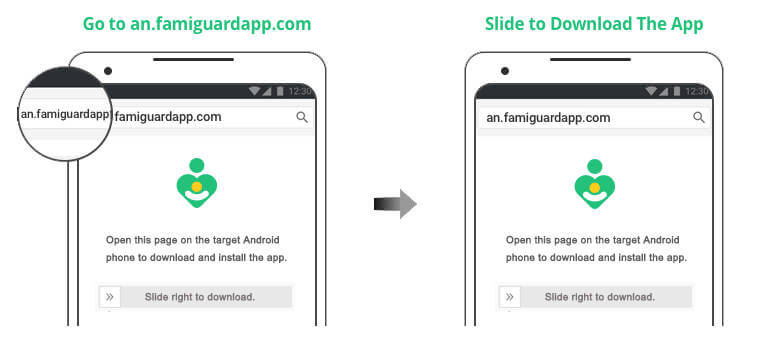 Step 3: Set it up on the target smartphone.

Step 4: Log into FamiGuard Pro for Android online dashboard and enjoy the journey of monitoring and tracking with FamiGuard Pro for Android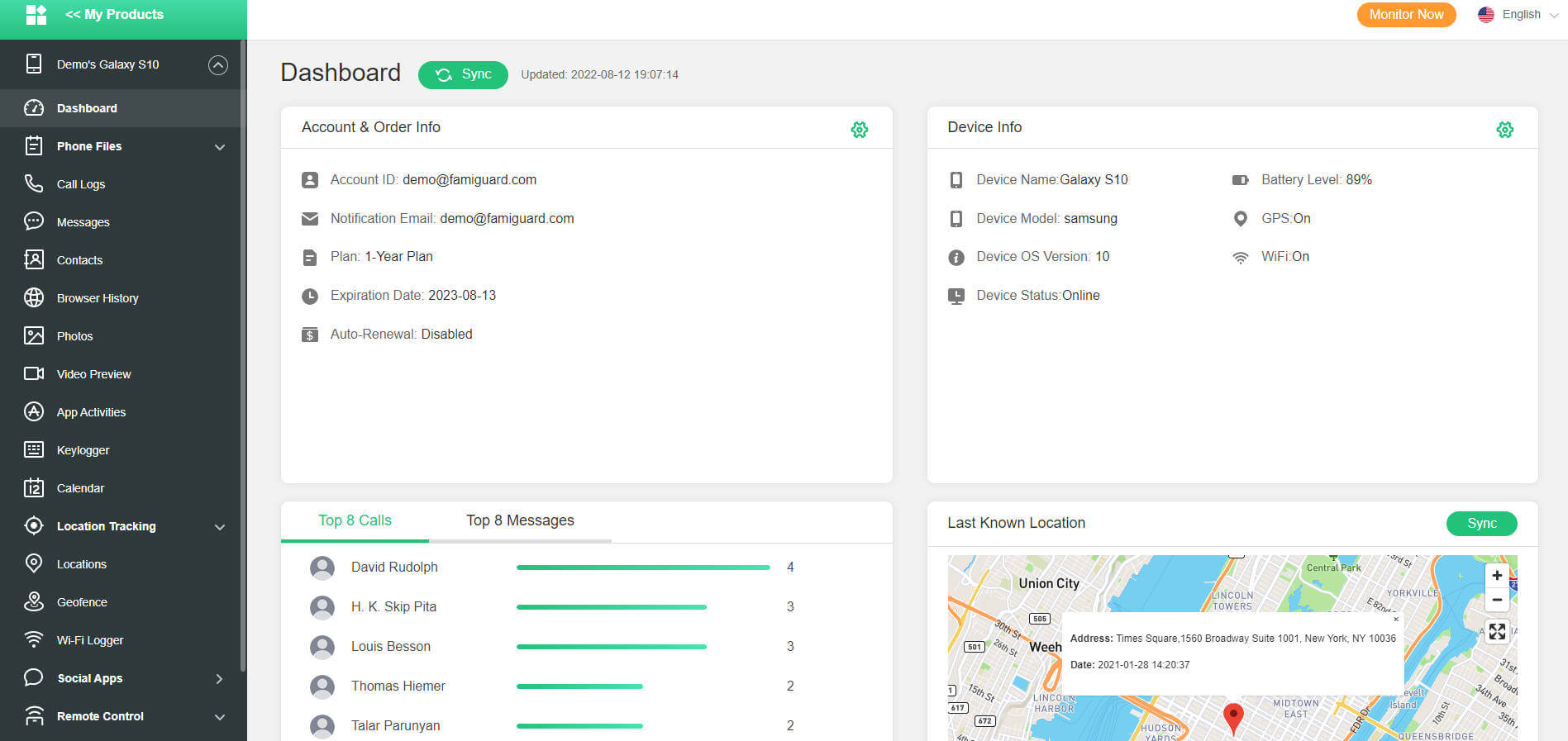 Part Five: Ultimate Thoughts on Glympse App
So there you have it - a review of Glympse App. All these disadvantages of this Free GPS Tracker prove that the free one is usually the most expensive one! If you are looking for a GPS tracker, which can not only offer you a better location tracking service but also help you monitor or track more activities that happened on the target devices, then FamiGuard Pro for Android is definitely worth considering. However, make sure to weigh up the pros and cons before making your decision. The final decision is all up to you.
You may also be interested in:

By Tata Davis
professional in software and app technology, skilled in blogging on internet
Thank you for your feedback!