Using a free Android tracking app can be very helpful in different situations. You may want to keep track of your devices and family members. Similarly, you may need to know when someone is nearby. All of these situations and many more free track apps for Android can make things very simple and easy for you.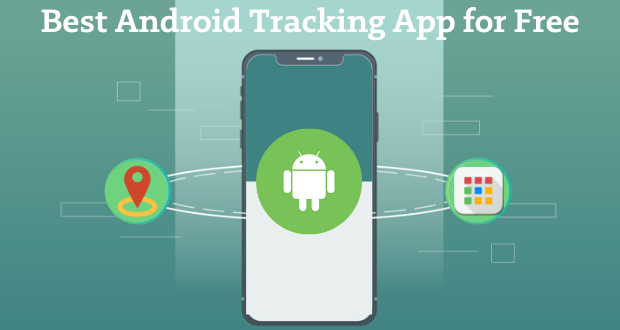 Table of Contents
Top 5 Free Tracking Apps for Android
Finding the best free track apps for Android can make a lot of things easier for you. So, here we did our research, and we present to you the best 5 applications that you can use.
1. FamiGuard Pro for Android
The first one on our list to track my Android phone for free is FamiGuard Pro for Android. While many applications only focus on GPS app tracking, it tracks location from many applications, including social media apps and others. The best part is that there is a web platform available as well in the pro version if you want to take things to the next level.
GPS tracking available.

Location history tracking option.

Built-in Wi-Fi tracking.
The geo-fencing feature is available.

Access phone files any time.

Remotely control phones.
Not a huge community as it is new.
Step 1. Create your account for FamiGuard Pro for Android by registering with a valid email. Choose a proper plan to use all the monitoring features.
Step 2. You'll be led to a page of products and orders management. Click on Setup Guide and follow the instructions carefully.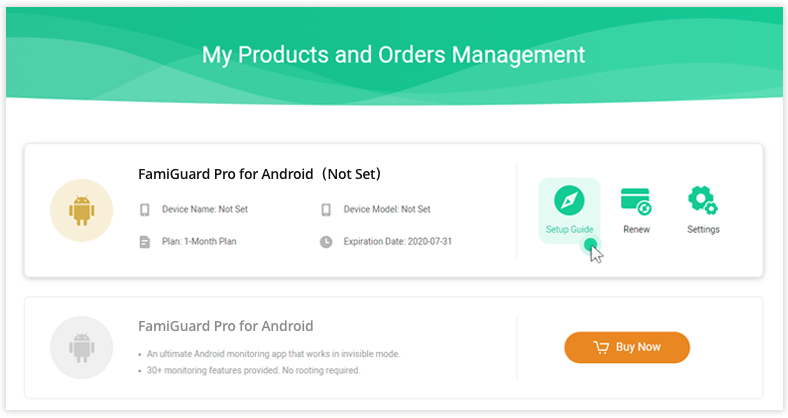 Confirm to download and install FamiGuard Pro for Android on target device.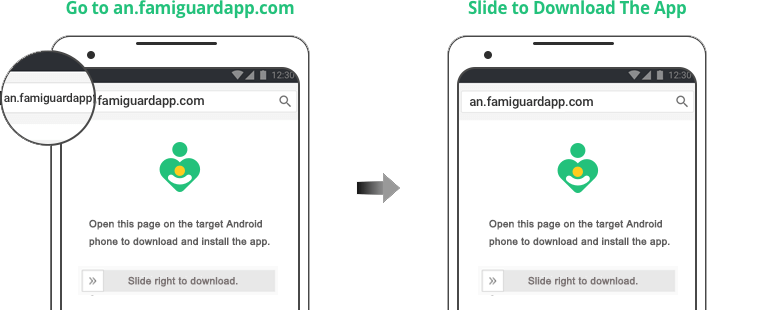 Finish neccessary settings. It's optional to disguise the app icon as settings.

Step 3. Now you can go to the control web pannel and start monitoring Android device remotely.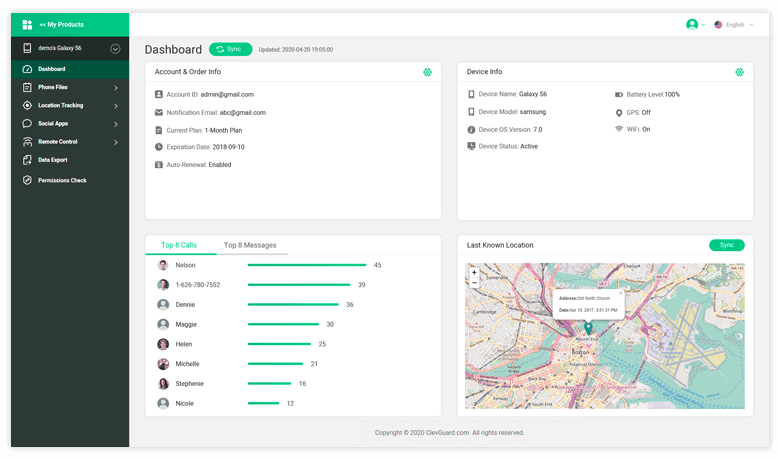 2. Google Maps
Most Android users use the most common app to track their Android phone for free, Google Maps. It needs no introduction as it is second to none in the Android world and comes pre-installed on every device. Google Maps app brings a lot of reliability with additional tracking features, including the following.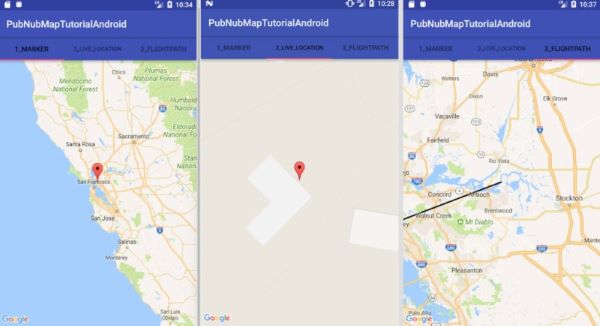 Real-time location GPS tracking.

Your people are automatically added to your Google Maps with your Google Account.

Provides long location history.
Free app without any ads.

Easy interface.

Accurate location tracking.
Other people can hide their location when they want.
3. Life360
Life360 is another app available for Android devices that provides amazing user tracking services with many features. If you want more of a basic experience with your GPS tracking application to track your Android phone for free, then Life360 might be the best choice. Although it brings a ton of features, there is a paid version available that contains even more features.
Easy location sharing option.

You can track users' movement with place alerts.

Brings automatic SOS function.
Top-rated in the Android app marketplace.

Cheap paid plans.

Works with devices as old as devices running on Android 8.0.
Most fascinating features come in the paid version.
4. Cocospy
GPS tracking and location tracking alone are not all they want for some users. It is important to track all the calls and other activities for them. With Cocospy, you can have a better monitoring experience with a lot of information available to you with ease. It is your application that comes in an easy-to-use interface, but at the same time, it is packed with a ton of features. If you are planning to use the paid version, that will be available for cheap as well.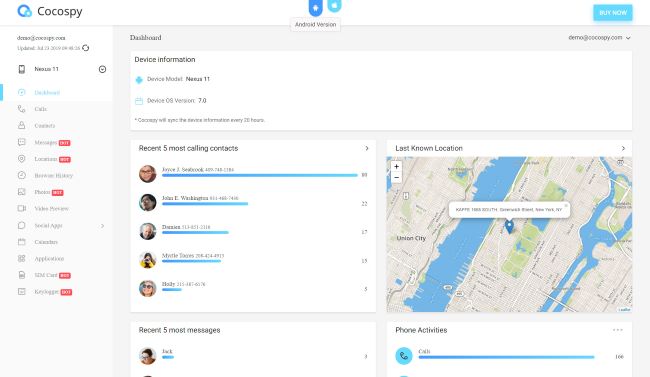 Web-based dashboard available with visual information presentation.

Provides detailed monitoring for call logs.

Allows monitoring on activity over different social media apps.
Provides browser history tracking option.

Call and SMS tracking.

Geo-fence alerting feature available.
Most effective features are only available as paid features.
5. MobileSpy
There are a lot of Android tracking applications available. However, when we take a look at iPhones, there are not a lot of apps available. MobileSpy is your tracking app option that comes for both these types of devices. The best part about it is that it brings amazing features for parents and businesses who are looking to track the activity of people they care for.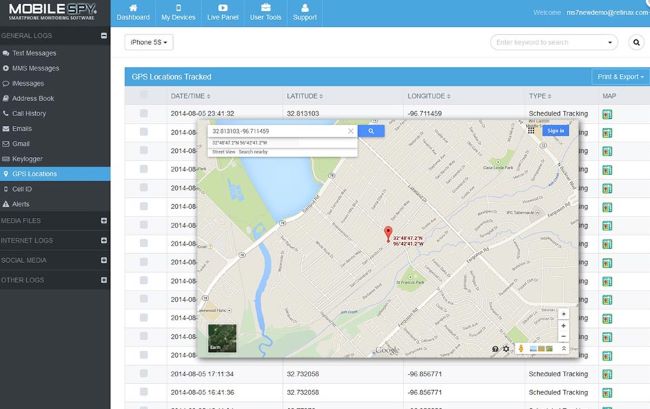 Allows tracking options for multiple devices at once.

Spies over all the social media applications and platforms.

Tracks everything, including mobile calls, SMS, contacts, and photos.
GPS location tracking.

Wi-Fi logger location tracking.

Compliant with European data law for data protection and security.
Its long list of features can make you dependent on its platform in a very short time.
FAQs: More About Tracking App for Android
1. Can I track a cell phone with just a number for free?
Some options let you track a phone by knowing only its number. However, this is not real-time tracking like GPS tracking. It is good to go with a free Android tracking app for the best results.
2. Can you track someone on Google Maps without them knowing?
No, it is not possible to do so. Whenever you track someone on Google Maps, they know that you are tracking them, and it notifies them on their Google Maps app.
Conclusion
Knowing which free Android tracking app you will be selecting can simplify many things. It also becomes easier for you to set up a whole ecosystem for tracking your devices and the people you care for. So, when selecting your free track apps for Android, consider the value you get from each one in terms of features and benefits.
You may also be interested in:

By Tata Davis
professional in software and app technology, skilled in blogging on internet
Thank you for your feedback!