The safety of loved ones has always been a concern; however, technology has brought a great solution. Numerous ISPs in the US offer tracking applications with family internet plans. However, the AT&T phone locator is remarkably common.
Initially, the application appeared in 2009. Later, it gained popularity due to its exceptional features. As the name explains, the AT&T family locator helps track your loved ones and lost mobile devices. Here we explain how to set it up and the features it offers.
Table of Contents
Part1. AT&T Phone Locator Review
What Is AT&T Secure Family?
AT&T Secure Family is a tracking application that works with iOS, Android, Windows, and other systems and helps you monitor the phone and location of your child. However, you need an AT&T account and an AT&T internet connection to use the application's features.
Once you purchase the AT&T family internet plan and set up your account, you can add your family members to track them remotely.
The Features Of AT&T Secure Family
AT&T family tracking application helps you track up to 10 family members after setting up your account.

The application spectacularly tracks various devices like tablets, PCs, and mobile phones.

AT&T phone locator provides an interactive real-time map showing your child's location. An emergency feature allows the children to get in contact with parents quickly.

To thoroughly monitor the locations your child visited, the AT&T family locator saves the location history, which you can view anytime.

The coverage area option allows you to access the device's location via the web dashboard or mobile application.

The AT&T family tracking application allows you to schedule location alerts. For instance, the application shows a notification alert when your child reaches a specific destination like school or home.
How Can Parents Track Their Kids With AT&T Phone Locator?
AT&T phone locator application is super easy to use. You can follow the following steps to configure the application and start monitoring your family.
Open a browser on your PC or laptop and navigate to the official AT&T FamilyMap website. Next, create an account by using your AT&T number.

On the next screen, you'll see the purchase plan. If you are not interested in purchasing the service, you can choose the 30 days trial options and click continue.

Once the account sets up and the payment is cleared. You'll see a dashboard. There is a control panel on the right side. Click on the Add button to add the number of your family member.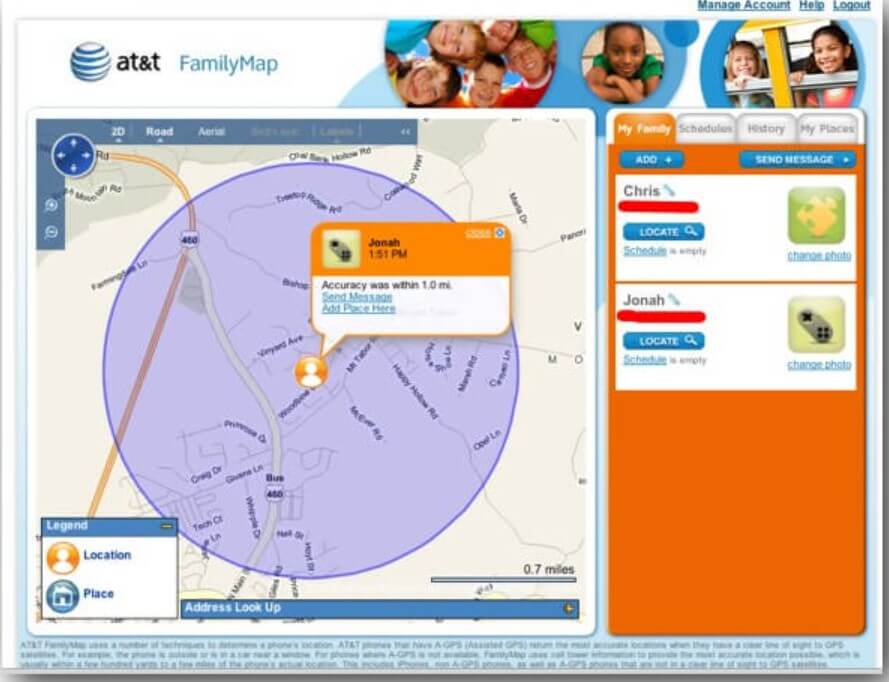 Note that once you add them, they'll get a notification. Once everything is set, you can visit the FamilyApp on any device and monitor the added numbers on the map.
Pricing
The AT&T phone locator is a premium service that requires a monthly subscription of $9.99.
Part2. How To Locate Your Child's AT&T Cell Phone Using A Better App?
Although the AT&T phone locator is an excellent tracking application, FamiGaurd Pro for Android is a better solution. Here's how!
What Is FamiGaurdPro forAndroid?
Famiguard Pro for Android is a versatile tracking application that allows you to monitor your child's phone activities. It has a user-friendly interface that everyone can operate efficiently. It is fit for working, busy parents and adults who are not into the tech stuff because the application instructs the setup itself.
How To Use FamiGuard  Pro for Android To Locate Your Child
FamiGuard  Pro for Android effectively tracks your child's phone. Ensure you have your and your child's phone at hand before performing the procedure below.
Step1.  Complete the registration and purchase on the Famiguard official website, or click below to complete the registration.
Step2. After receiving a download link, open the link with your children's mobile phone and complete the installation of Famiguard pro for Android.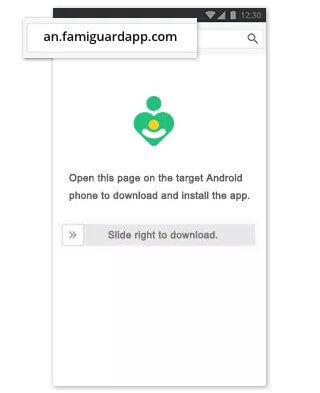 Step3. Go back to Famiguard Pro for Android's official website and log in to your registered account. Click on Dashboard to see all the active on your family' phone. In addition to that, you can also view all the messages on your boyfriend's device.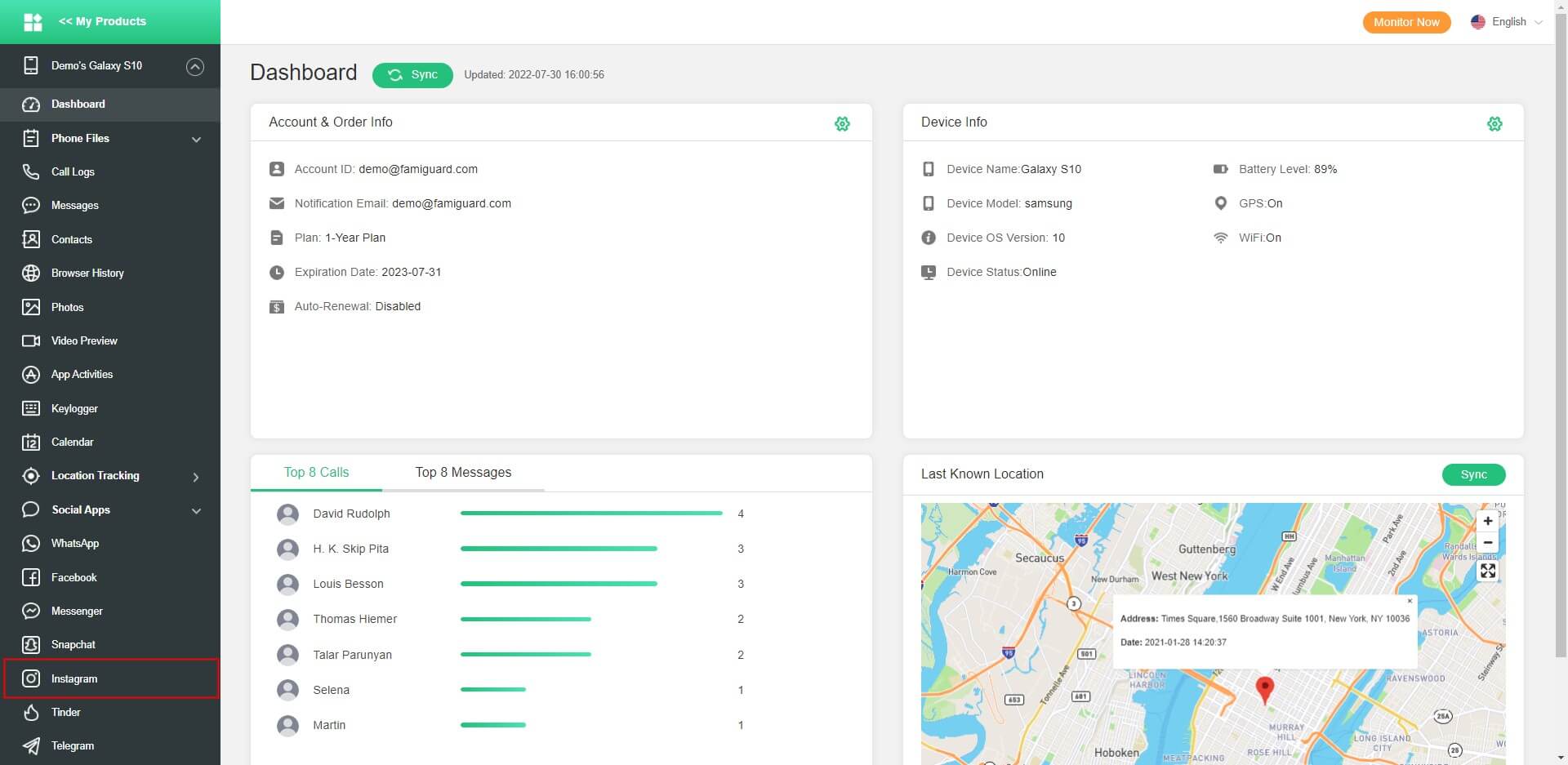 Features Of FamiGuard Pro forAndroid
All-in-one monitoring: Famiguard Pro can monitor more than 30 apps on the target device, including facebook, ins, snapchat, etc. It can also monitor all calls, videos, messages and pictures on the device. The built-in Keylogger feature also allows you to view deleted messages in real time.

Remote Captures : FamiGuard Pro for Android helps you remotely control a device. You can access the call log, SMS, and other social media applications and take screenshots. Moreover, you can access the front camera to see if someone else is using your kid's phone with them.

Realtime Tracking : It also allows tracking the real-time location of your child's device. You can use the geofence setting to alert you when the device enters the selected area.

Free Accessible Features :Unlike the AT&T phone locator app, the FamiGuard Pro for Android helps you access some features for free. They even work after 30 days is over.

Facilitates Hidden Tracking :FamiGuard allows completely hidden tracking. The child will not know until they are tracked as there are no notifications.
Why FamiGuard Pro for Android Is the Best Alternative To AT&T Secure Family?
FamiGuard Pro for Android is an excellent choice as it has a user-friendly interface and works with all internet plans. In contrast, the AT&T phone locator requires an AT&T connection for account registration. Also, it only offers a limited trial period, whereas FamiGuard Pro for Android allows you to use Real-time tracking and content blocking features without purchasing a plan.
Also, the AT&T application notifies the user that they are being monitored. In contrast, FamiGuard Pro for Android allows discrete monitoring. Hence, making it a reliable choice for all anonymous monitoring tasks.
Final Verdict
Losing your possessions is nothing new, but luckily technology spelled out an excellent solution. Numerous apps help locate your lost phone and track your child's digital activities. One such common leading application is called the AT&T phone locator.
Many ISPs in the USA provide monitoring applications but these only work with the respective internet plan subscription. They also send a notification to the user being tracked. In contrast, Famiguard Pro for Android provides a remote secretive monitoring facility without any specific internet plan. Moreover, some tracking features are accessible for free!
You may also be interested in:

By Tata Davis
professional in software and app technology, skilled in blogging on internet
Thank you for your feedback!