The camera has always been an important part of the phone. Through it, you can take pictures, and videos, or talk with others directly through video calls. But, do you know that camera is one of the most vulnerable parts of the phone that's prone to hacking?
Do you want to know how to hack phone camera? Since it's highly related to privacy, camera hack is even banned in most countries. But, if you really want to know how, we want to tell you a few tips that hackers often use to hack someone's phone camera.
Part 1: What is Camera Hack?
In general, "Camera Hack" could refer to any unauthorized access or manipulation of a camera, which frequently happens on smartphones including Samsung phone, iPhone and so on.
If you're able to hack a phone camera, that means you're granted access to see the surrounding of the target phone. When the user has their phone, most of them wouldn't even realize that their camera has been hacked by somebody. With the hacked phone camera, hackers can basically do all they like, including spying on you while looking at your personal information through the camera. It's indeed really dangerous.
Part 2: How to Hack Phone Camera with Camera Hackers (Top 6)
Usually, there are various methods that hackers will use to gain direct access to someone's phone camera. The thing is, the traditional methods might look impractical compared to what we have today.
To hack Phone camera, the user has to use a certain app that may grant them the ability to spy on somebody without their knowledge. These are what we call spy apps, which are widely available on the market. Today,we want to tell you 6 of them, such as:
1. FamiGuard
FamiGuard Pro for Android is the most recommended application for phone camera hack. Once it's installed on the target phone, you can easily control someone's phone remotely. Not only can you turn on the camera on the target phone remotely, but you can also secretly take photos. Apart from that, you can also check photos or videos taken by the phone camera with this camera hacker!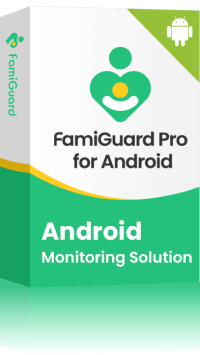 Amazing Features of FamiGuard Pro for Android
Take Secret Photos: Remotely turn on the camera on target phone, including iPhone, Samsung, LG, Huawei, Vivo Phone and secretly take photos.

View Phone File: Get the authority to access phone photos, videos to know the detailed activities.

Capture Screenshots:Capture the real-time screen of Snapchat, Instagram and sync to your side for saving.

Record Phone Calls: Real-time record the voice of both sides when taking a call.
Wanna Try? 3 Steps to Install FamiGuard Pro for Android and Use It to Hack Phone Camera!
Step 1: Complete the registration and login on the FamiGuard official website, and then purchase FamiGuard Pro for Android. After that you will receive a download link.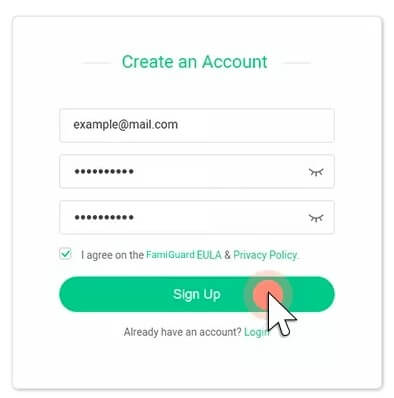 Step 2: Download and Install this tool on the target Android device.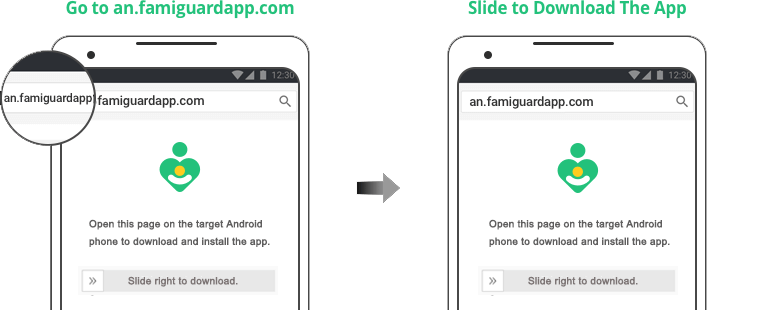 Step 3: Log in to your account andonline dashboard, then click Remote Control and choose Take Photos to Control Target Phone's Camera.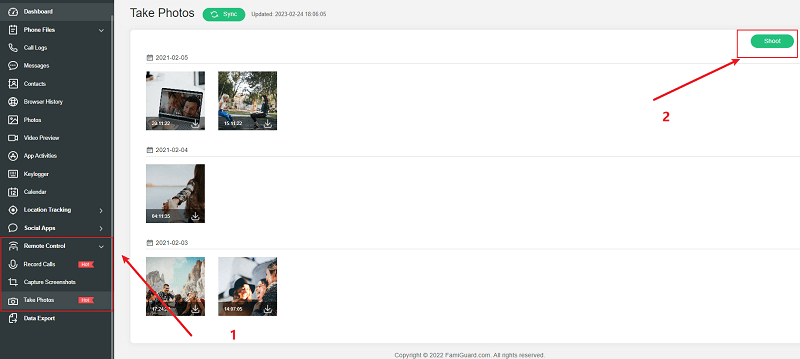 Also available on iPhone! Hack iPhone Camera with FamiGuard Pro for iOS
FamiGuard Pro for iOS is also a good iPhone Camera Hack App to keep tabs on Photos, Videos from taget iPhone Camera. In addition to control iPhone camera, it comes with more than 20 advanced iOS monitoring features, which allows you to track almost every activity on the target iPhone/iPad.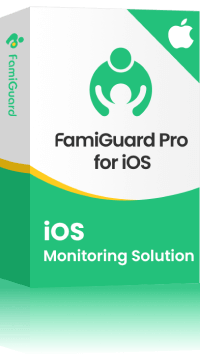 Amazing Features of FamiGuard Pro for iOS
Save Photos & Videos From iPhone Camera: keep tabs on Photos, Videos from taget iPhone Camera.

Track GPS Location: It allows you to track all Locations History including address, longitude, latitude and date..

Track Calls: Track all incoming and outgoing calls including the names, timestamps and call duration.

View Safari History & Bookmarks: Check Safari history and bookmarks to learn what the target user has been visited and what he is interested in.

Monitor Social Apps: Monitor WhatsApp, LINE, Viber, Kik Chat History, Emojis and more
2. mSpy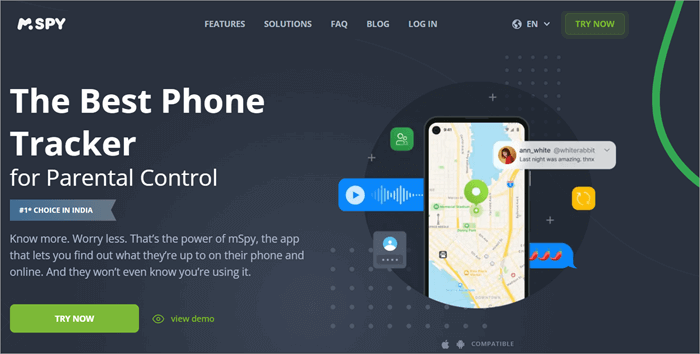 The first option we have here is mSpy. As a premium monitoring tool, mSpy offers lots of useful features like child monitoring, geolocation, and personal data tracking. Apart from that, This apphas features to monitor device activity, including the camera. With this app you can get easily photos and videos from the target phone's camera
3. FlexiSPY
The next one is FlexiSpy. People often recommend this option since it works quickly and directly. With it, you can grant access to someone's phone without them noticing. You may also obtain various useful information, such as call logs, contacts, or photos and videos from the target phone
4. TTSpy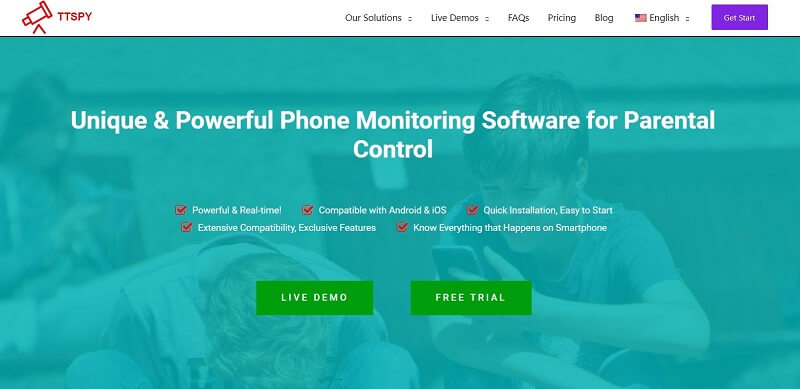 With the goal to be a great parental control tool, parents can also try a spy app called TTSpy. This application works great with iOS and Android and even has real-time detection on target phone's camera activities!
5. MobileTracking
If you want to spy on somebody with more detail, this app is a proper option for you. You can detect the target phone's activities by using this app, including the camera activities. It supports both Android and iOS. Plus, it also has a bunch of features useful for monitoring somebody, like camera tracking, location tracking, and chat checking.
6. IP Webcam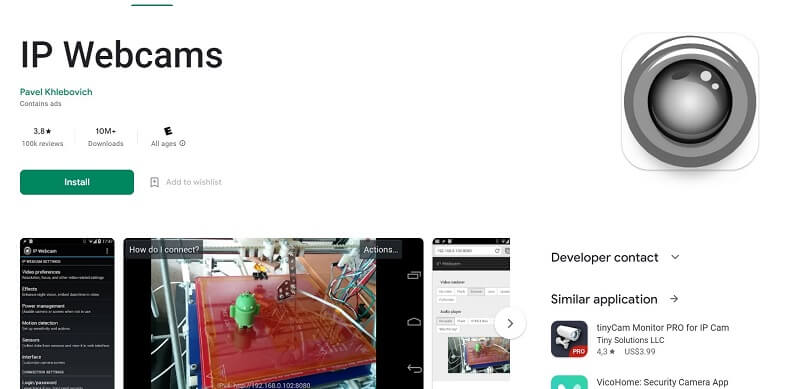 So, can hackers see you through your phone camera? The answer is yes, especially when they have a great, working tool at their disposal, like the IP Webcam, for example. IP Webcam is a great app if you want to spy or monitor somebody by using their own phone camera. With it, you can take pictures and videos.
However, you have to make physical contact with the target phone to install the IP Webcam. After you install the app on the target phone, now you can finally have access to their camera.
To install the app, you have to go to the Play Store through the target phone and install it as usual. And then, you can launch the app and click the Start Server menu. After clicking the Live Streaming button, you can see their IP address, which can be found right at the bottom of the screen.
Enter the IP address you just obtained through the browser, and this will direct you to the display of the target phone's camera. Easy as that.
Part 3: Can Hackers See You Through Your Phone Camera?
Yes, absolutely. By doing the hacks on Phone camera, they can easily gain an access to your phone camera. After they got access, then they can basically see through your phone camera. They can start taking some pictures or videos. So when you find some pictures that you feel didn't take before, it could probably be one of the indicators of your camera getting hacked.
By using the victim's camera, hackers can also have information about your home, address, school, or basically anything that can be seen through the camera.
Part 4: Some Tips to Protect Your Phone Camera from Being Hacked
As technology advances, so do the methods used by hackers to access our phones, including the cameras. Protecting your phone camera from being hacked is essential to prevent unauthorised access to your personal information, pictures and videos. In order to protect yourself from harm, there are several things you can do, including:
1. Antivirus Software
Installing antivirus software is totally recommended not only for desktops but also for phones. Antivirus is able to scan and detect any malicious software running in the background. If they found something wrong with the phone, the antivirus will try to remove the suspicious files for good.
2. Do not Click Suspicious links
If someone sends you links that look questionable, it's better to avoid them immediately. Malicious links can be used to trick you into downloading malware or visiting a fake website designed to steal your personal information. So, it is important to check who's the sender, and block them if you couldn't identify them.
3. Shield or Tape Your Phone Camera When Not in Use
This is probably one of those old methods to protect the phone camera, but it still works even today. Since phone camera hacking is almost unnoticeable, when not in use, cover your camera using rubber tape. That way, hackers can even look at the screen because everything is covered in black.
FAQ: Hot FAQs about How to Hack Phone Camera
Any device that is connected to the internet, including an iPhone 7, can potentially be hacked. However, due to its advanced security features, an iPhone is less likely to be hacked than other devices.
Yes, through the methods we've just explained above. Hackers may be able to gain access to the camera on your iPad if they are able to exploit vulnerabilities in the operating system or other camera hacker on your devices. This could allow them to gain unauthorized access to the camera and use it to take pictures or video without your knowledge or consent.
It's called phishing, and it can be done through email, chat or SMS. Hackers would send a link to a website or malicious app via email, chat or SMS. Once you've clicked on it, the hacker can access your phone's camera.
iOS
Android
You may also be interested in:

By Tata Davis
professional in software and app technology, skilled in blogging on internet
Thank you for your feedback!