Data stealing is getting out of hand, especially now that everything is connected. Nowadays, there are so many people who are using monitoring apps, the tools that often be used to monitor or spy on someone. Since the number of users has been exponentially increasing, now we can find some questions that are related to it, like how to hack life360, for example. Life360 can be included as one of those monitoring apps, which are commonly used by so many people.
However, turns out there was some problem with the Life360, and it was a serious one. According to the data, the app was involved in private data selling with brokers. The data that obtained from the users will be sold by the company to the brokers. Of course, this made a lot of users feel concerned and there was a high level of distrust for the company.
Table of Contents
Part 1: What Is Life360?
Before knowing more about life360 hack, let us talk about what the app actually is first.
Life360 is a monitoring app that's using GPS technology to track someone's location online. Right from the app, the user has the ability to track someone's location by using GPS technology. If your friends also use this app, you can possibly look into their actual locations by checking this app directly.
There's also a feature called Place Alerts, which will alert the parents if the kids are entering the school zone or their spouse arrives at work. However, this sensitive data is proved to be dangerous since the data obtained was used by the company to make a quick buck. This is even included as a privacy crossing and really dangerous for anyone.

Part 2: People's Concerns about Life360?
Many people are wondering about the life360 hacks because of the terrible news about this app. Life360 isn't a great app to be used for such a long time seeing how terrible its history is. Many people feel the need to hack the app in order to counter it in some way.
And of course, this issue arose since people have found some concerns about the app itself, such as:
1. Sells Kid's Precise Location Data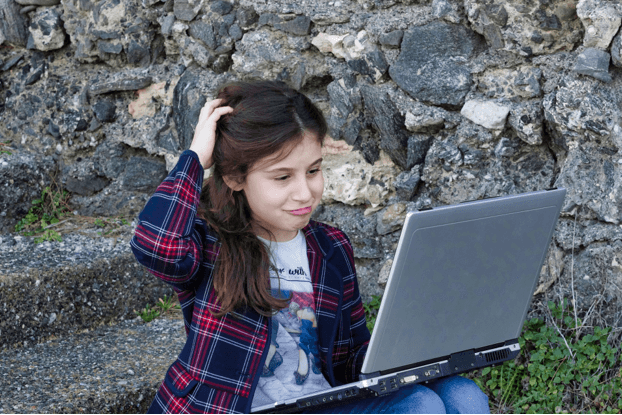 Every company should keep its users' private data private. The thing with Life360 is the fact that they sold the data about user location, including the kids, to the brokers or other parties. This is actually one of the main issues why the users quickly abandoned the app.
The raw data obtained from the GPS tracking were sold since the year of 2016, which is a very long time.
2. Privacy Concerns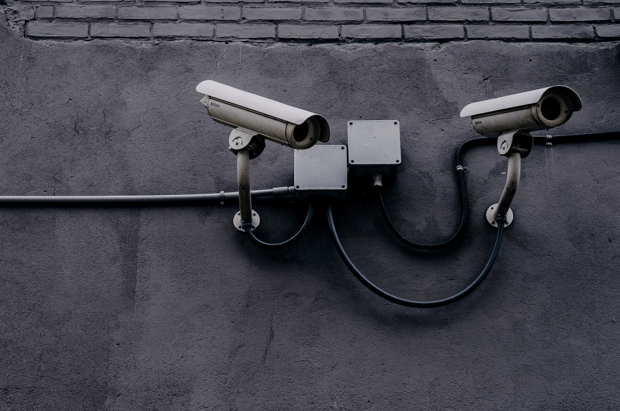 Seeing how the company's responsibility in keeping the user's data, of course, many people felt enraged after knowing the truth and decided to leave the app for good. Private data that isn't kept and treated properly is a risk to various cybersecurity attacks. And this condition is surely very concerning for a lot of people, especially parents who are worried about their kids' safety.
And since not a few people didn't trust the app, that's probably a reason why people are looking into how to hack life360.
3. Data Hacking
Ask the risks for cybersecurity attempts are rising, so does the chance of hacking. The private data that's stolen can be spread everywhere around the internet. And as you may know, hackers will do anything to get into the victims.
Part 3: What Are Users Saying About Life360?
Initially, people thought that Life360 was going to be helpful for kids' monitoring purposes. But after learning about the truth, many felt upset about the company's decision and decided to not use the app anymore.
Some users also reported some errors that often happen in the app, especially about the curacy. There's a user who claimed that the app reported his mom was driving 85 mph, although, in fact, she was at home on the couch looking at the TV. The level of accuracy might be concerning.
Another user also reported that the app started charging 4 times per month, which is really questionable. However, the user tried to contact the company but to no avail.
Part 4: How to Know Whether Life360 is Hacked - 3 Signs
Unusual activity
Unusual activity on your Life360 account probably shows the hacking of Life360. Examples of unusual activity may include location updates that don't match your actual location, notifications for events that you didn't authorize, or updates to your profile that you didn't make. If you notice any unusual activity on your account, you should be aware of it!
Suspicious notifications
Examples of suspicious notifications may include requests to join or leave a circle, notifications for events that you didn't authorize, or notifications for updates to your account that you didn't make. If you receive any suspicious notifications from your Life360 account, it's important to investigate them further and take steps to secure your account.
Unauthorized access:
Unauthorized access to your Life360 account can be another sign that your account has been hacked. This may include someone else being able to access your account without your permission, or changes to your account that you didn't make. If you suspect that your account has been hacked, it's important to take immediate action to secure your account, such as changing your password and enabling two-factor authentication.
Part 5: How to Hack Life360 in 3 Ways?
Is life360 safe from hackers? Sadly, no. The risk is getting much higher, especially after the company decided to sell the users' private data to related parties. However, there are some ways you can do to counter it if you still decide to use the app at all, such as:
1. Turn off WiFi, Mobile data and GPS
Simply turning your internet off will solve the problem. Since the app works solely using the internet to track someone's location, the tool may not work if it can be connected to the GPS. That way, you can always be save from detection. And maybe you probably want to remove the app later on.
2. Use Location Spoofing apps to mislead Life360
The kids can also be away from location detection by using location spoofing apps. These apps work by masking the actual location of the user, and instead using another location for diversion. Usually, people call these apps fake GPS locators, which suit them better. So, simply install the apps in Store, install them, and use them following the instruction. That way, your actual locations will always be masked and undetected by the GPS.
3. Decline permission required by Life360
Since Life360 app will use a GPS to track someone's location, it will rely on your Maps a lot. So, by turning or declining the permission to use the location, the app will not work at all. It can't detect any location since it doesn't have the resource for it.
Tips: The Best Alternative to Life360 - Safe & Secure
Actually, there are several alternatives to Life360 that offer similar features for location tracking and family safety. But, here, we would like to introduce you the best alternative of Life360, which is safe & secure!
FamiGuard Pro
Rate:
Of all these location-tracking apps, FamiGuard Pro is the best. This app is amazing as it enables you to not only monitor your family member's current location in real-time but also show you the whole location history. Besides, it also allows you to set a geofence and get alerts when family members are in or out of the zone to monitor their location.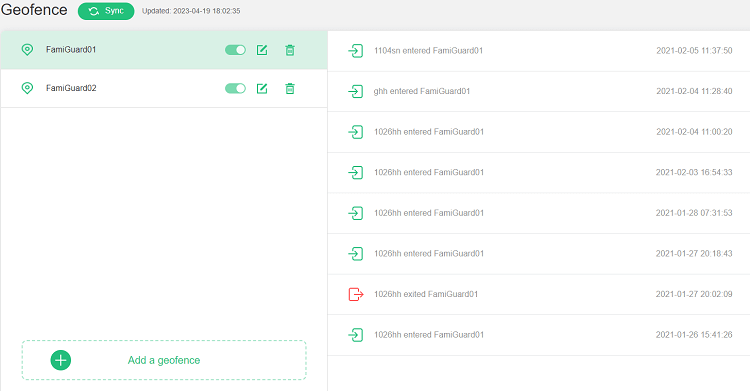 What Can You Get After Installing FamiGuard Pro?
Accurate Address: Include "Longitude and Latitude", "Address Name" and the time when the loca tion data was collected.

Map View: It allows you to view the real-time location and location history in a direct way.

Geofence: It allows you to set a Geofence as you wish.
Here is how to use FamiGuard Pro:
Step 1: Create your account for FamiGuard Pro
Step 2: Download the Location-tracking App from the given address
Step 3: Set it up on the target smartphone
Step 4: Log into the online dashboard, then choose "Location Tracking" to monitor all location activities on target phone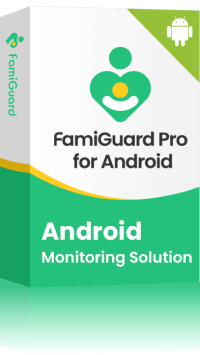 Amazing Features of FamiGuard Pro for Android
Accurate location: It provides accurate mobile phone location information using GPS.

Two Ways of Location Tracking: It provides two effective ways of location tracking - GPS and Wi-Fi connection.

Set a Geofence: Get alerts when family members are in or out of the zone to monitor their location.

Stealth Mode: No app icon appears on the target phone and the monitored person will not detect that you are monitoring on his location.

Remote Control: You can view his or her location remotely, without touching the target phone. 
You may also be interested in:

By Tata Davis
professional in software and app technology, skilled in blogging on internet
Thank you for your feedback!